THIS POST MAY CONTAIN AFFILIATE LINKS WHICH MEANS WE EARN A SMALL COMMISSION.
This post is sponsored by BabbleBoxx.com.
Do you need a little help finding some great gifts for dad on Father's Day?  You have come to the right place!  These 6 Father's Day Gift Ideas will be sure to put a smile on your dad's face!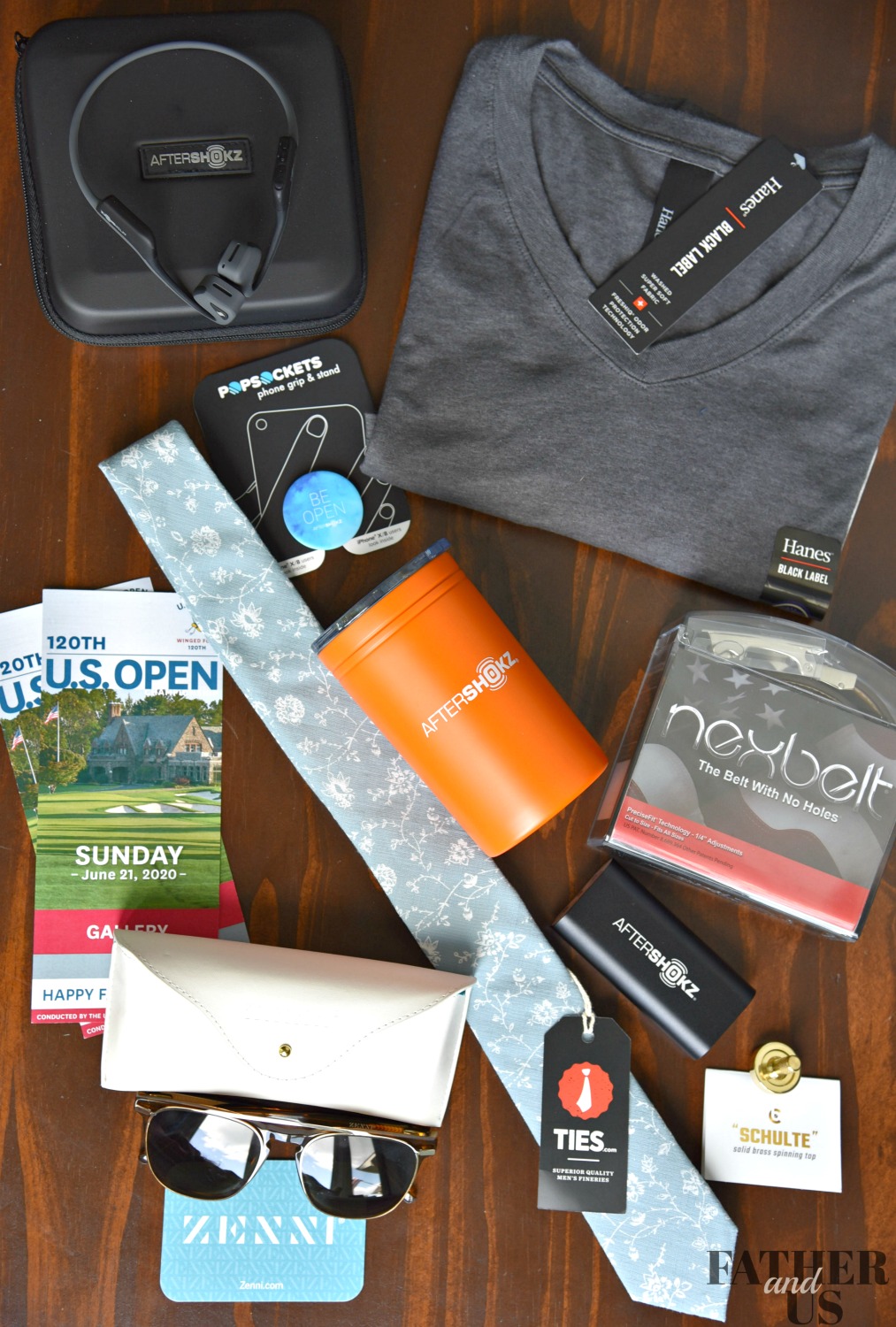 Father's Day is Almost Here!
This website is, at it's heart, a celebration of father's everywhere.  I believe that a dad's role in the household has evolved considerably in the past decades. Nowadays, we are more and more active in our families lives. While I think this is a wonderful thing, it means that we are busier than ever!  Sometimes, dads deserve a break to relax and do the things that make them happy.
Luckily, Father's Day is coming up in a couple of weeks.  On that special Sunday, our dads can spend the day relaxing with their family, playing golf with their friends, or just laying on the couch all day! It is their day to do the things that puts a smile on their face.  In addition, we get to tell them how much they mean to us and give thanks for all they have given. But whatever your dad chooses to do on Father's Day, you can make it even more special by finding him the perfect Father's Day present. I have been lucky enough to receive a couple gift ideas that I'd love to tell you about.  I've been playing around with them for the past week and I think they would all make fantastic presents.  Check them out below, I'm certain that you'll find something in here that your dad will absolutely love!
6 Great Gifts For Dad on Father's Day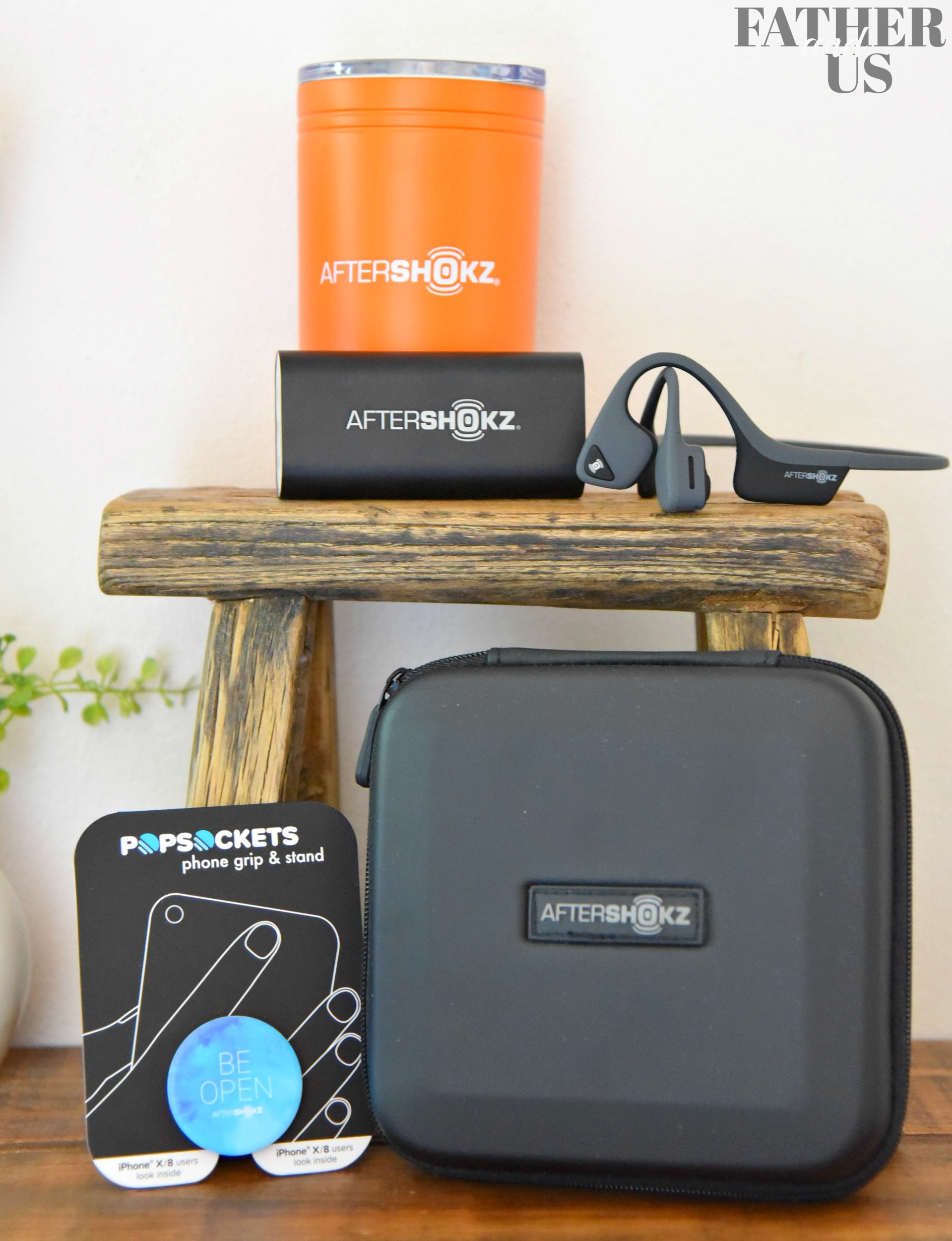 This gift bundle from Aftershokz has everything your adventure-seeking father needs.
Trekz Air Wireless Bone Conduction Headphones-Now you can listen to your music or phone calls without missing input from the world around you.  These open-ear headphones allow you to hear outside noises along with your music, creating a much safer environment.  These light, tight fitting headphones are the most advanced model that  they have designed.  They look great, feel great and sound amazing.
Durable storage case– He can keep his new headphones and other valuables safe in this large, durable storage case.
Power Bank– Make sure his battery is always charged with this cool looking power bank.  He can keep this in his storage pod in case is electronics ever need an extra boost!
Pop Socket– Rain, sweat, grease or who knows what else you dad may be getting into, this pop socket will help him hold onto his phone during his adventures.
Hot/cold tumbler-And finally, Trekz has included a sleek, modern looking hot/cold tumbler that will keep his drink just how he likes it .
*This is a great time to grab this gift for dad because Trekz is now offering $50 off the Air Tech Bundle.  This deal is valid until June 8th, 2019!*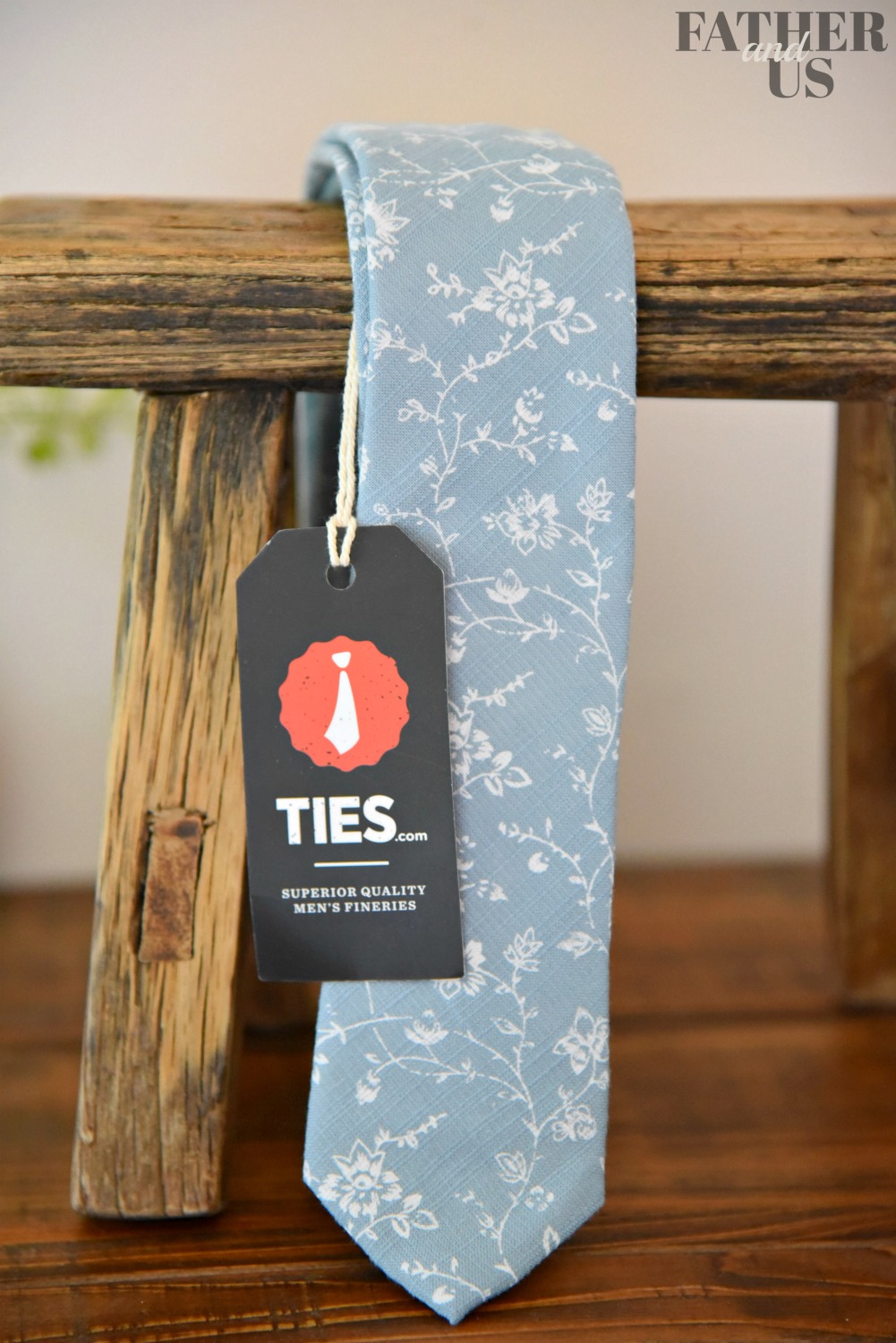 No matter what his lifestyle is, every dad will need a tie.  The folks at Ties.com have you covered for all of your neckwear needs!  By working with manufacturers and customers directly, they are able to give you a superior quality product that is also wallet-friendly. I spent some time playing around on their website and I absolutely loved it.  It was super user-friendly and they had a HUGE selection, ranging from fun and silly stuff to formal wear and everything in-between.  For example:  This Mineral Blue Bexley Skinny Tie is would make an excellent Father's Day Gift.  It has a very elegant and subtle floral pattern on extremely soft cotton that makes this the perfect tie for a wedding or an evening out on the town!
Ties.com makes shopping incredibly easy, just head to their website and check out their huge selection.  They have neckties, bowties, socks and shirts too!
*Plus they are offering 15% off of you order from now until 12/31/19.  Just use the code TIESXBABBLE when ordering.*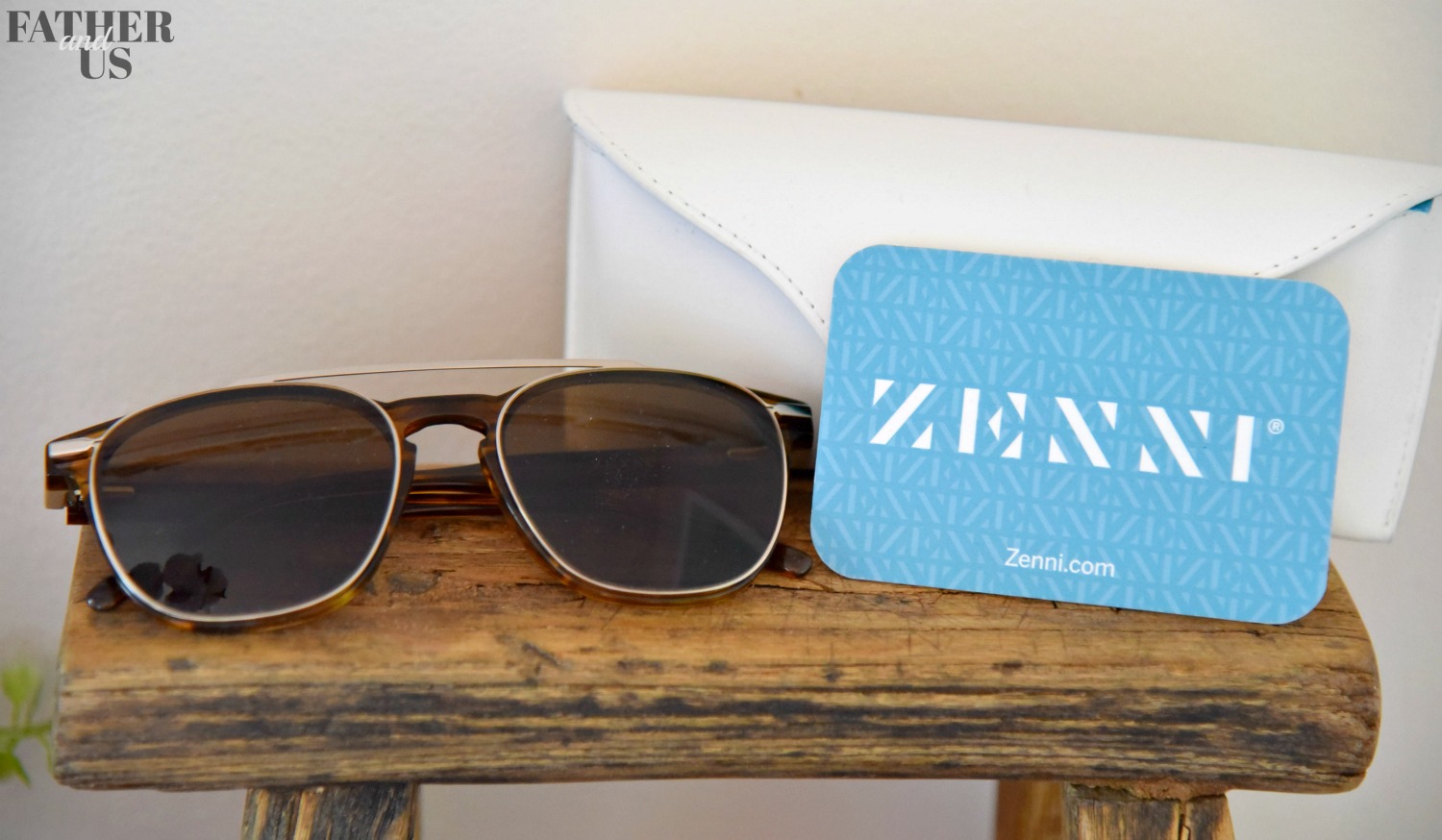 Zenni eyewear offers thousands of high-quality, stylish glasses at an affordable price.  Starting at $6.95 you can be certain go to find eyewear perfect for your father and have it delivered right to your doorstep.  This Square Clip-On Set would be a perfect gift.  These modern browline glasses match up seamlessly with a sunshade that attaches easily with small magnets, turning them instantly into really cool sunglasses.  Now he will have prescription glasses and sunglasses all in one package and for a fraction of the price!
*Their website is very user friendly and it walks you through all the options that offered for every pair of glasses that you buy. It makes ordering easy and fun!*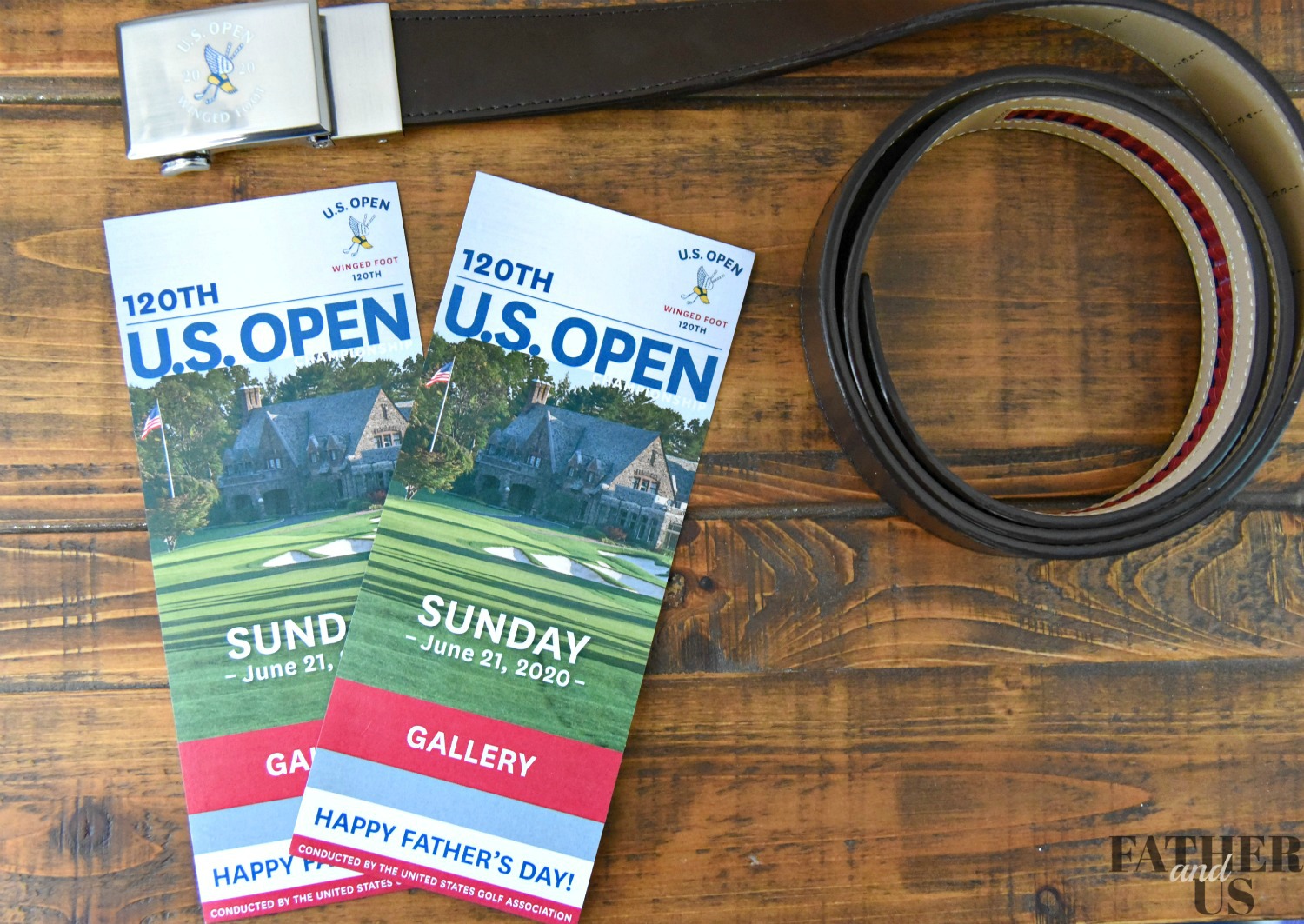 Next June, the world's best golfers are going to gather at the beautiful Winged Foot Golf Club in New York to compete for the U.S. Open Trophy. The tournament will take place June 15-21, 2020.  Father's Day falls on June 21st next year.  So this means your dad can be there during the exciting final round of the U.S. Open Golf Tournament.  This would make a perfect gift for dad!
*Just head to their website to find out more information on how you can give your father the gift of the ultimate road trip!*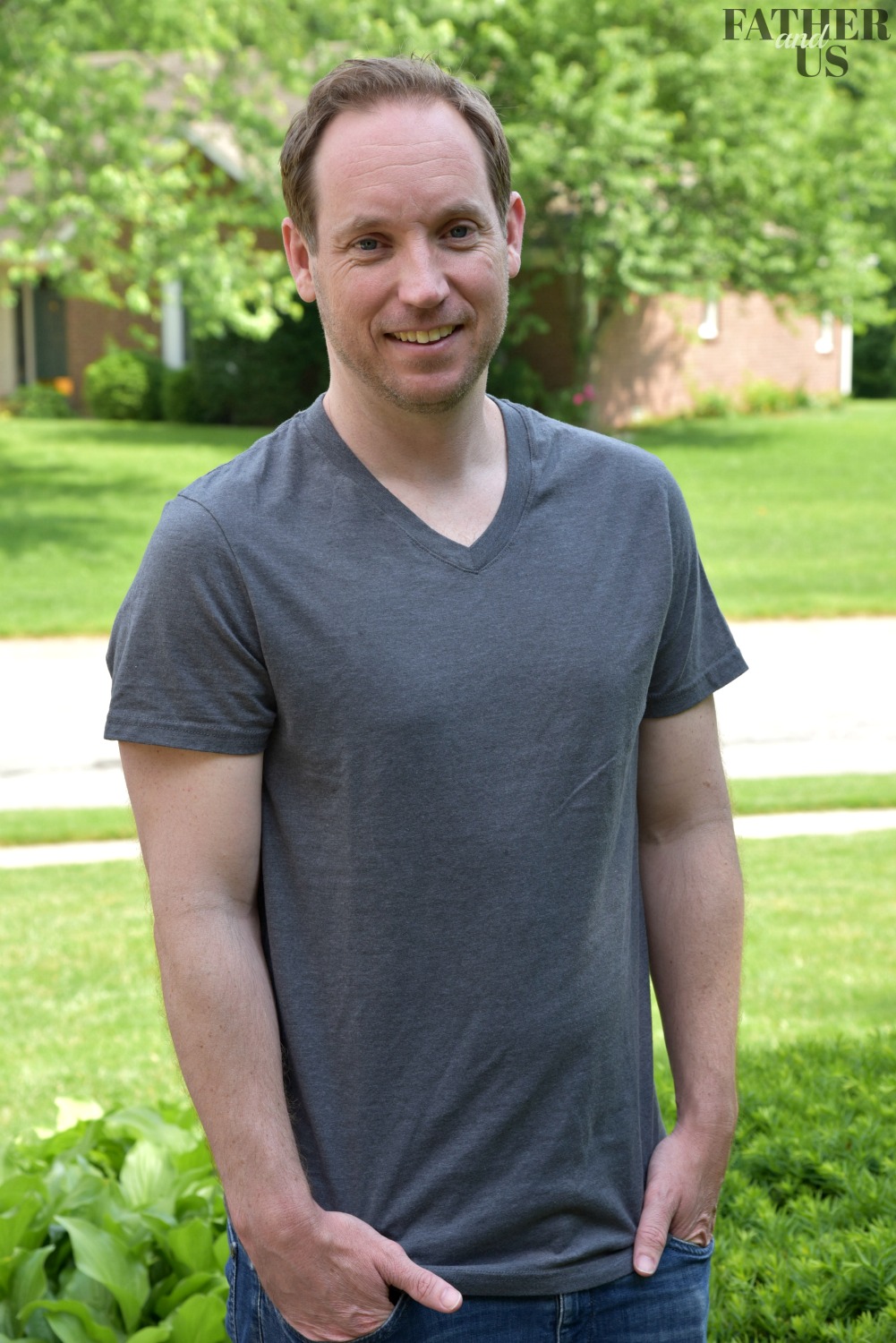 Give your pop the gift of comfort with Hanes Black Label Tees.  I'm a dad and I can tell you first-hand that having a comfortable t-shirt is something I take very seriously.  I am looking for something that fits well, looks great and is comfortable.  I was able to try out a Hanes Black Label Tee and I love it!  Made from US Grown Cotton, they are extremely soft and feel great to lounge around in on a lazy day.  These premium washed tees with odor control technology would make a great gift for dad.  Trust me, us dads can always use more tees! I'm going on vacation next week and, trust me, I am going to be wearing this shirt a lot!
*Head to their website to check out all of the options! They are available in Crew Neck and V-Neck styles.*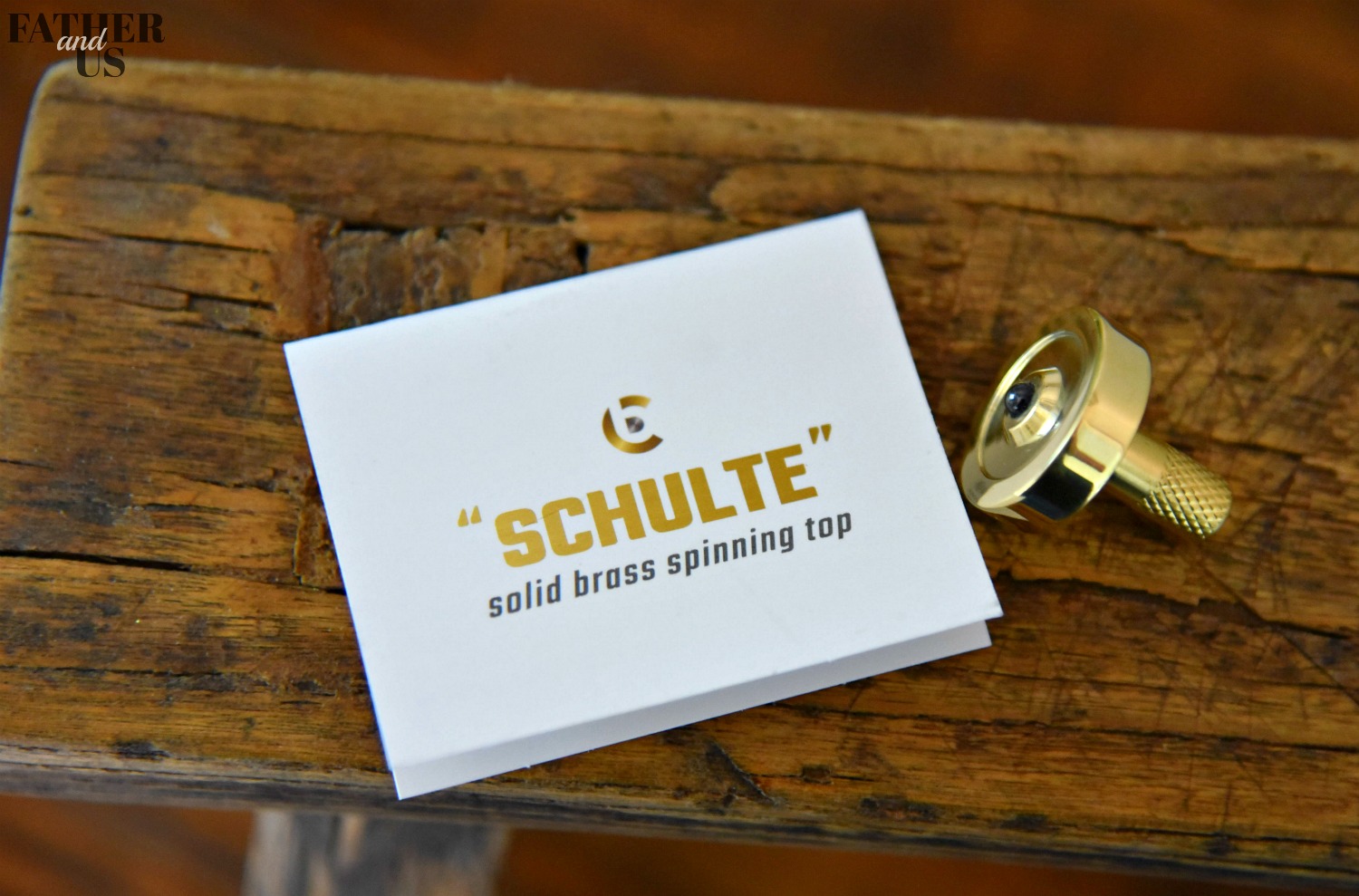 Form meets function in this beautiful Spinning Top.  Made for everyday carry or to sit on a desk, this top comes in polished, classic gold-color solid brass.  It is CNC machined for an ideal balance that produces extremely long spin times.  These tops have been known to spin for over 10 minutes!  This is definitely an eye-catching gift for your dad.
*With free Prime Shipping on Amazon, order now and these spinning tops will be here in plenty of time for Father's Day.*
Put A Smile On Your Dad's Face This Year
Any one of these gifts, or a combination of them would be a perfect gift for that important guy in your life.  Whether he wants to head to New York City to watch the top golfers in the world compete on a beautiful golf course, or hang out in a comfortable t-shirt and watch the zen-like peacefulness of his spinning top, your dad deserves the best this year. I hope all you dads out there have a great Father's Day. And to all you kids, make sure you also give him a big hug and say, "Thanks"!