This post is sponsored by iWi but the content and opinions expressed here are my own.
Our bodies are always in need of Omega 3 fatty acids.   I take Omega 3 supplements because I always try to live a lifestyle that is good for my body.  I also want to be conscious of the world around me.  iWi Omega 3  softgels are able to go right to the source and give you Omega 3 from algae that is grown in a sustainable way.  This means these supplements are not only good for you, they are great for the world.
I sometimes feel overwhelmed at the fact that while our world population continues to grow, our technology brings us all closer together. Our global population is on track to reach 10 billion by the year 2050.  This is an astounding number, but I've I feel like we are all more connected than ever.  Despite differences in culture, language and politics, we really are one big "tribe" sharing this beautiful round globe.  One thing that often concerns me is our ability to continue to have the resources to sustain this growing population.  It seems that our growth is infinite but the resources on our planet are not.  Finding sustainable resources is imperative to our long term survival.
As an "over the hill" father of two children, I am constantly trying to find healthy ways of living for both myself and my family.  But I also want to do this in a way that is good for the world as well.  I'm always looking for companies that can sustain both of these needs.  This is why I was so excited to find a company called iWi.  iWi means "tribe" in Maori and they use plant based nutrition to provide an Omega-3 supplement that promotes both health and resource sustainability.  These are two things that are very important to me.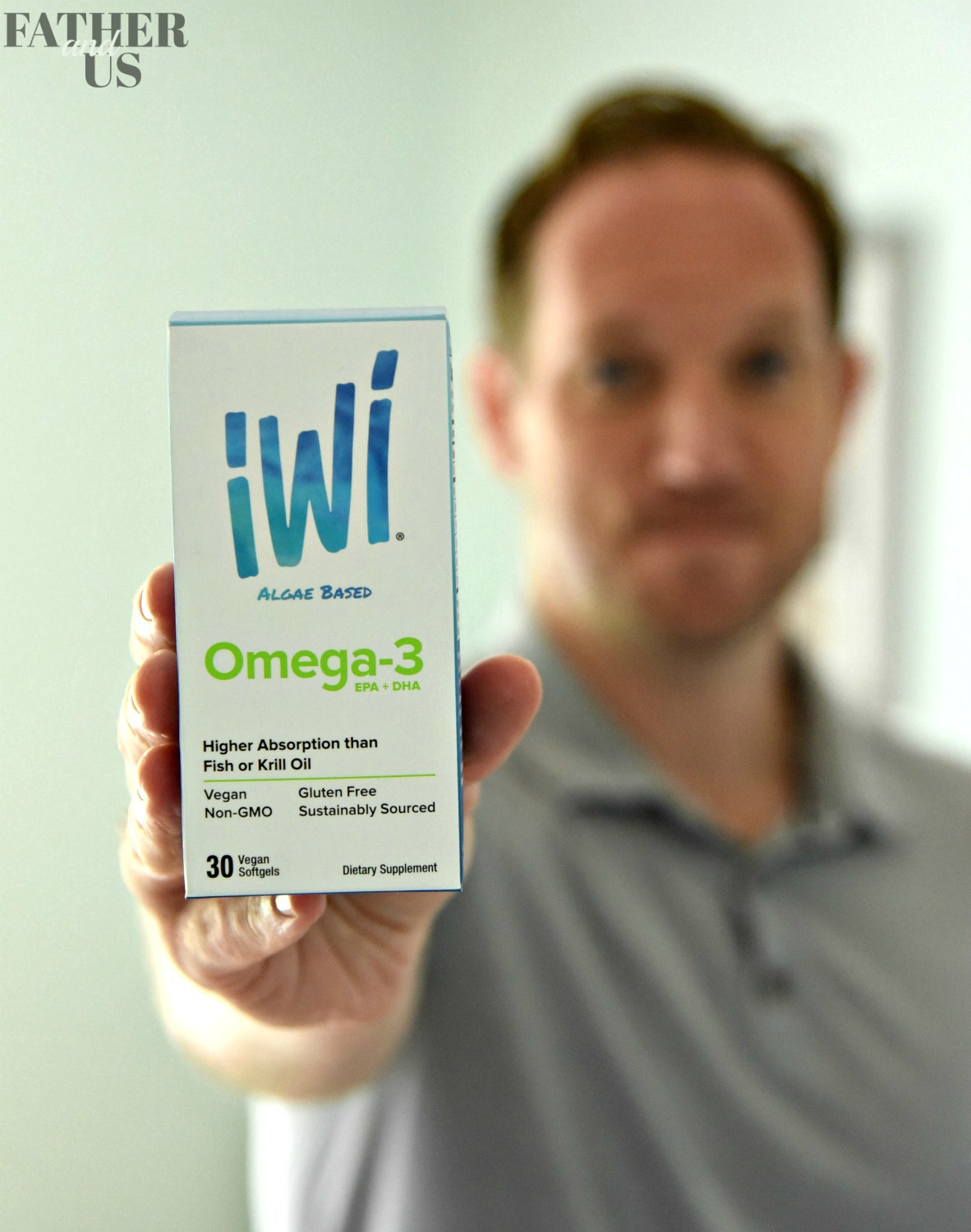 The Benefits of  finding the best Omega 3 Supplement
I'm sure that at some point you have heard people talking about the benefits of finding the best omega 3 supplement.  What exactly are omega 3s and how do they help out your body?  Two Omega 3s, EPA and DHA, are essential for our body to function properly.  They have been found to reduce triglycerides and improve heart health.  They also help in many other ways, from the neurological development of children to easing stiffness and joint pain.   Unfortunately, our body does not produce these naturally, so we have to ingest them through the foods that we eat.  This is why it is so important to eat foods that are high in Omega 3 fatty acids, primarily fish and krill oil.  These fish primarily get their Omega 3s from the algae that we eat.  Then, we eat the fish and get our Omega 3s from them.  The trick is to find the best Omega-3 supplement to give your body the resources that it needs.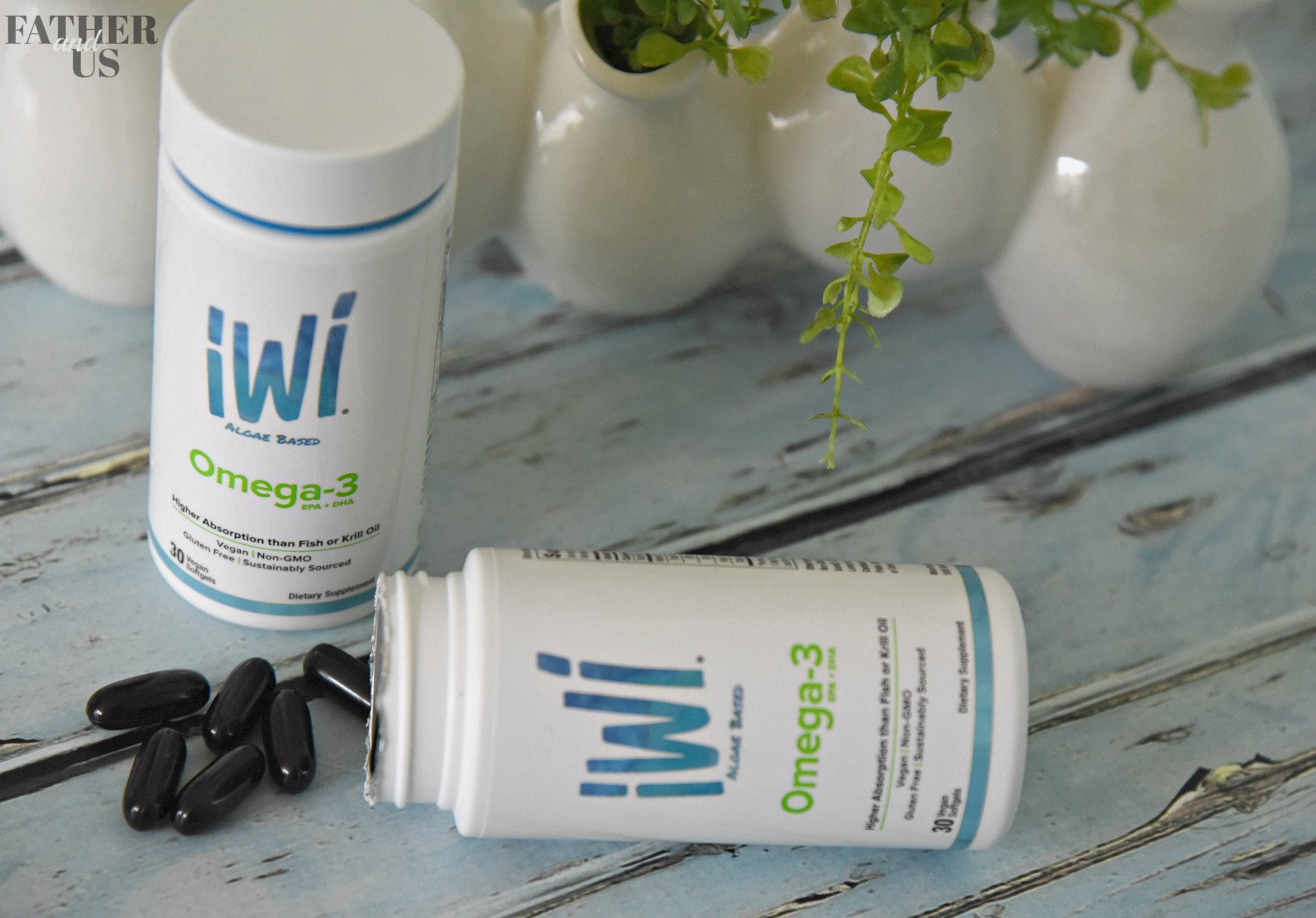 iWi -Algae Based Omega-3 Supplement
The brilliance of  iWi is that they go straight to the source to provide the best Omega 3 supplement.  Instead of needing to eat the fish that eat the algae, their supplements are algae based.  This enables us to get obtain more Omega-3s than you would traditionally get from fish or krill oil.   iWi actually has the highest bioavailability of Omega-3 on the market.  Another advantage of algae-based Omega 3 supplements is that they are vegetarian and vegan.   Now, everyone can get the best Omega 3 supplement no matter what their dietary restriction or lifestyle choice is.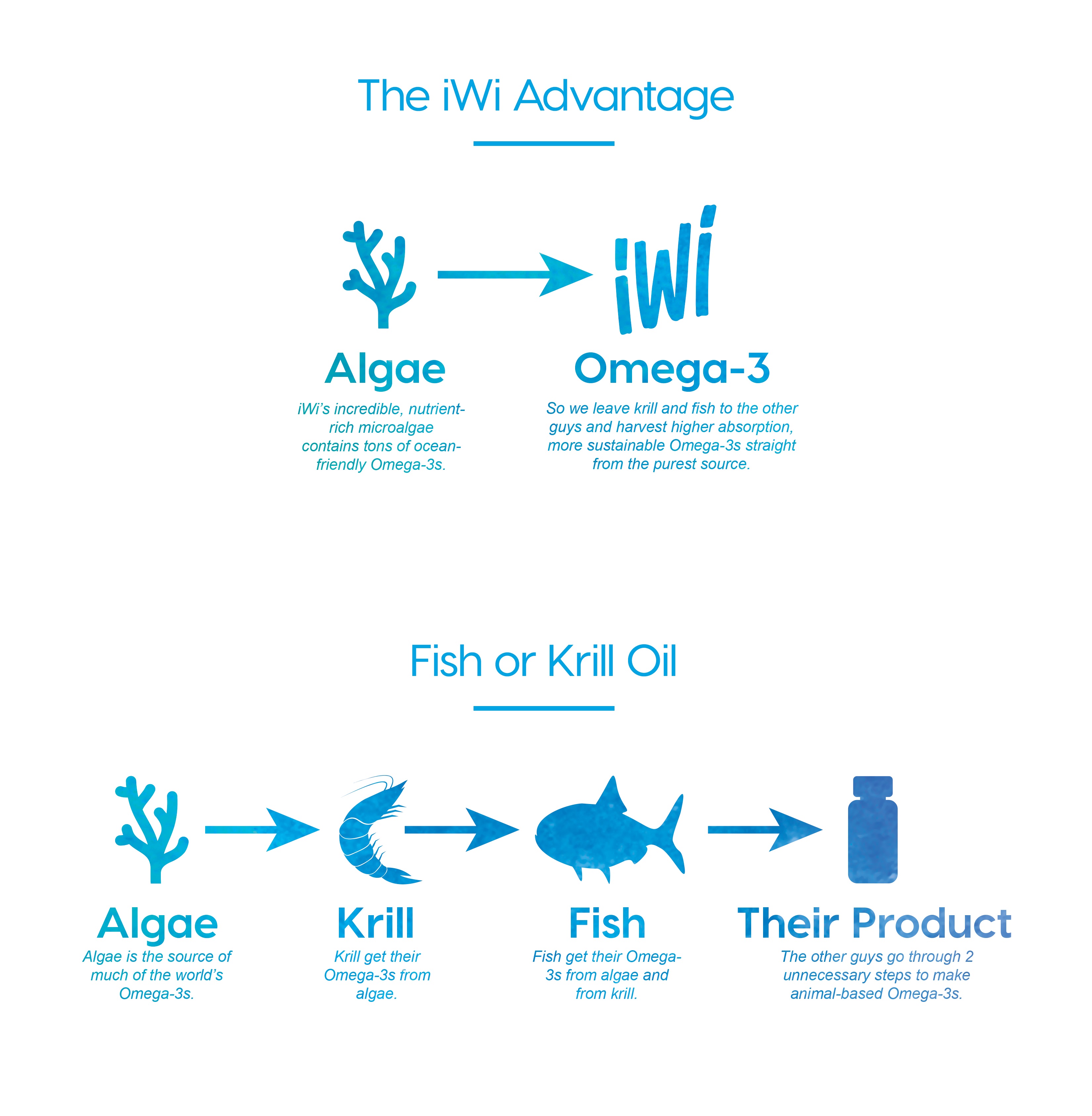 Sustainable Resources Committed to Our Planet
iWi grows their own algae is deserts using non-arable land, brackish water and the sun as their main source of energy.  Operating in this way makes the farming of algae ocean free and ocean friendly. It also creates jobs in developing rural, local communities.  We know that everyone in the world needs Omega 3 acids.  iWi has figured out how to provide these nutrients to everyone without harming or depleting our planet.  This means that everyone wins; the consumer, the community and the planet as a whole!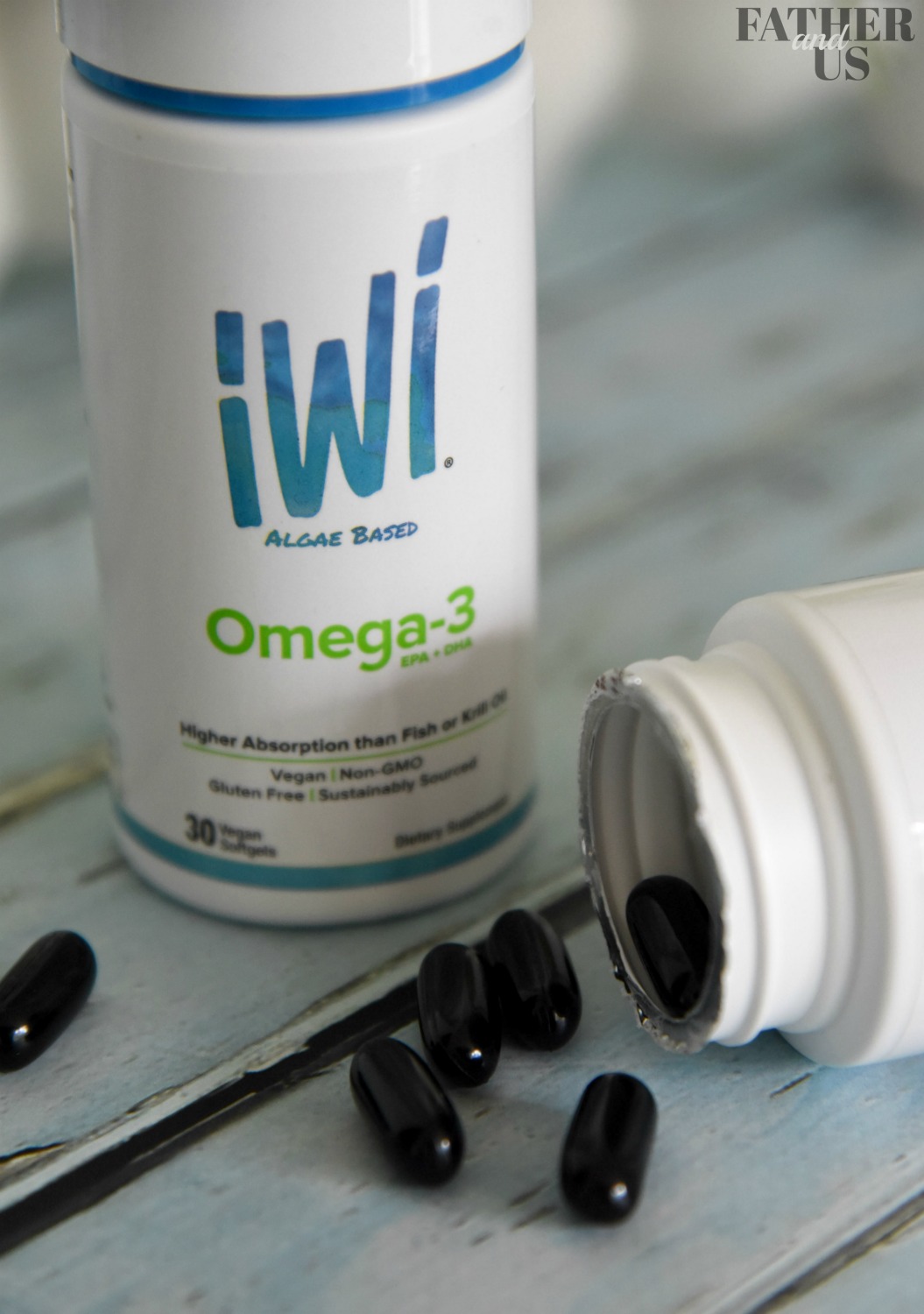 Our planet is going to get any bigger.  Its just going to get more crowded. We are all going to have to work together in order live in harmony with each other and with the world and its resources.  We need more companies like iWi leading the way to provide healthy living for a healthy planet.
The best place to get iWi Algae based Omega 3 Supplements is on Amazon.  Use this promo code to get 15% off your order: 15IWILIFEO
Pin For Later-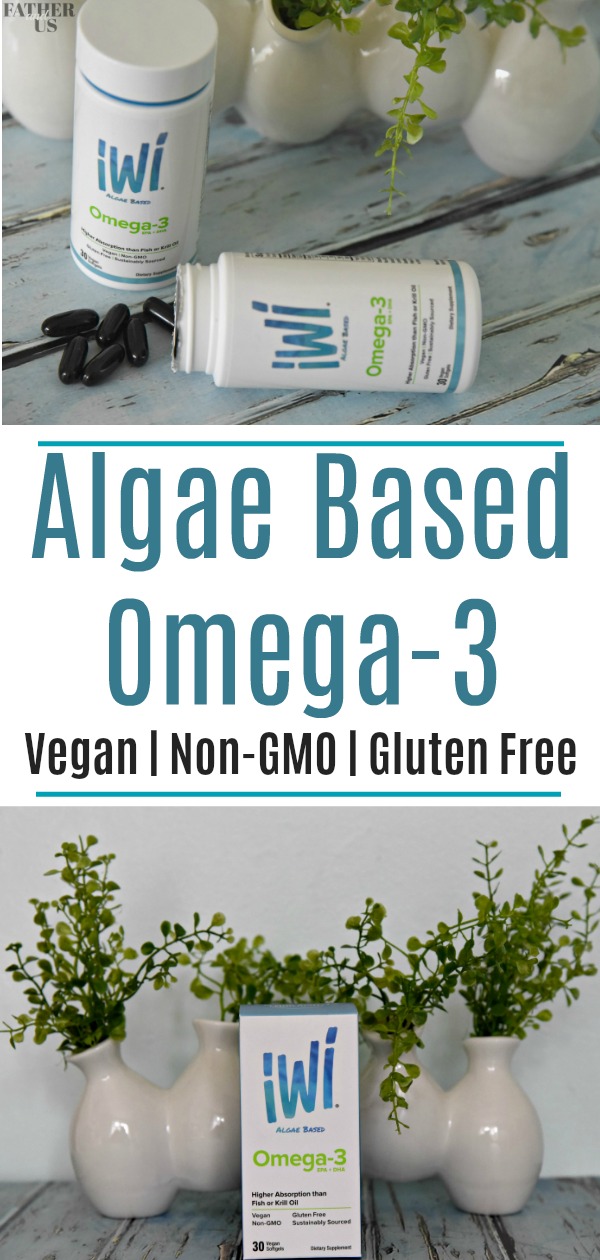 '