THIS POST MAY CONTAIN AFFILIATE LINKS WHICH MEANS WE EARN A SMALL COMMISSION.
This post was sponsored by Best Buy, all opinions are mine.  
If you are downing in neverending dishes like I am, a new hope has arrived. Bosch has raised the game in dishwashers with their new 800 series CrystalDry™ available at Best Buy.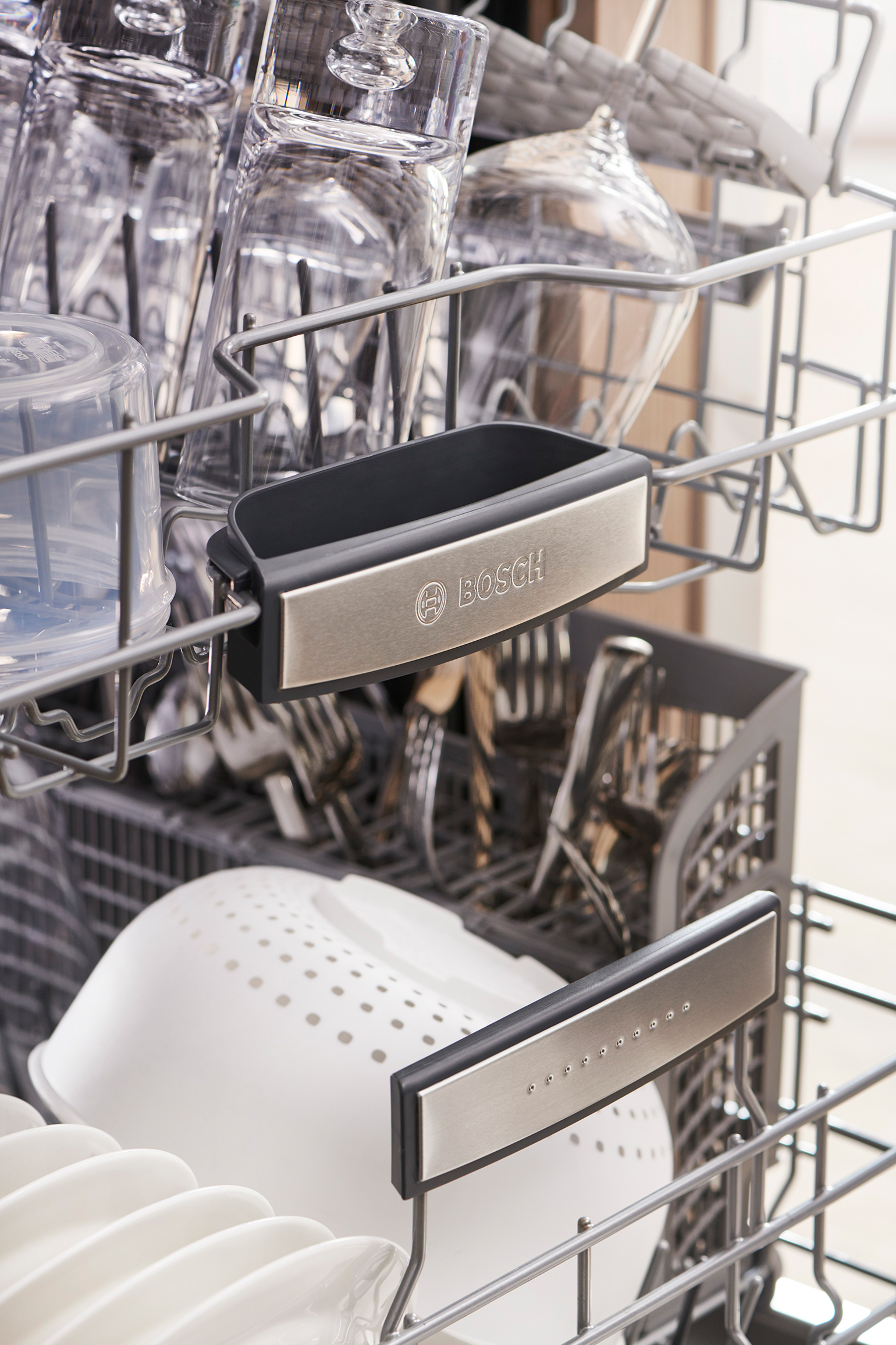 What Is The Most Important Appliance In Your Kitchen?
I have a family of four.  And we go through A LOT of dishes.  I feel like the procession of dishes that go from our table, to the sink, to the dishwasher and then to the cupboards never ends. I could swear there are some other mysterious, invisible people living in this house, dirtying up our dishes. Does anyone else feel this way? When we first moved into our home, i had an old, outdated dishwasher. It was small, it wouldn't clean the dishes well and, worse of all, it was awful at drying them. So, once the cycle was done, we'd have to open it up and let them air dry. We we'd have to dry them ourselves. It was awful. We could never keep up. That was when I knew that having an awesome dishwasher is the most important thing you could have in your kitchen.
If you have a family, you NEED a quality dishwasher that will be able to keep up with your needs.  We go through AT LEAST on load of dishes per day. So we are always on the lookout for top-of-the-line appliances to get the job done.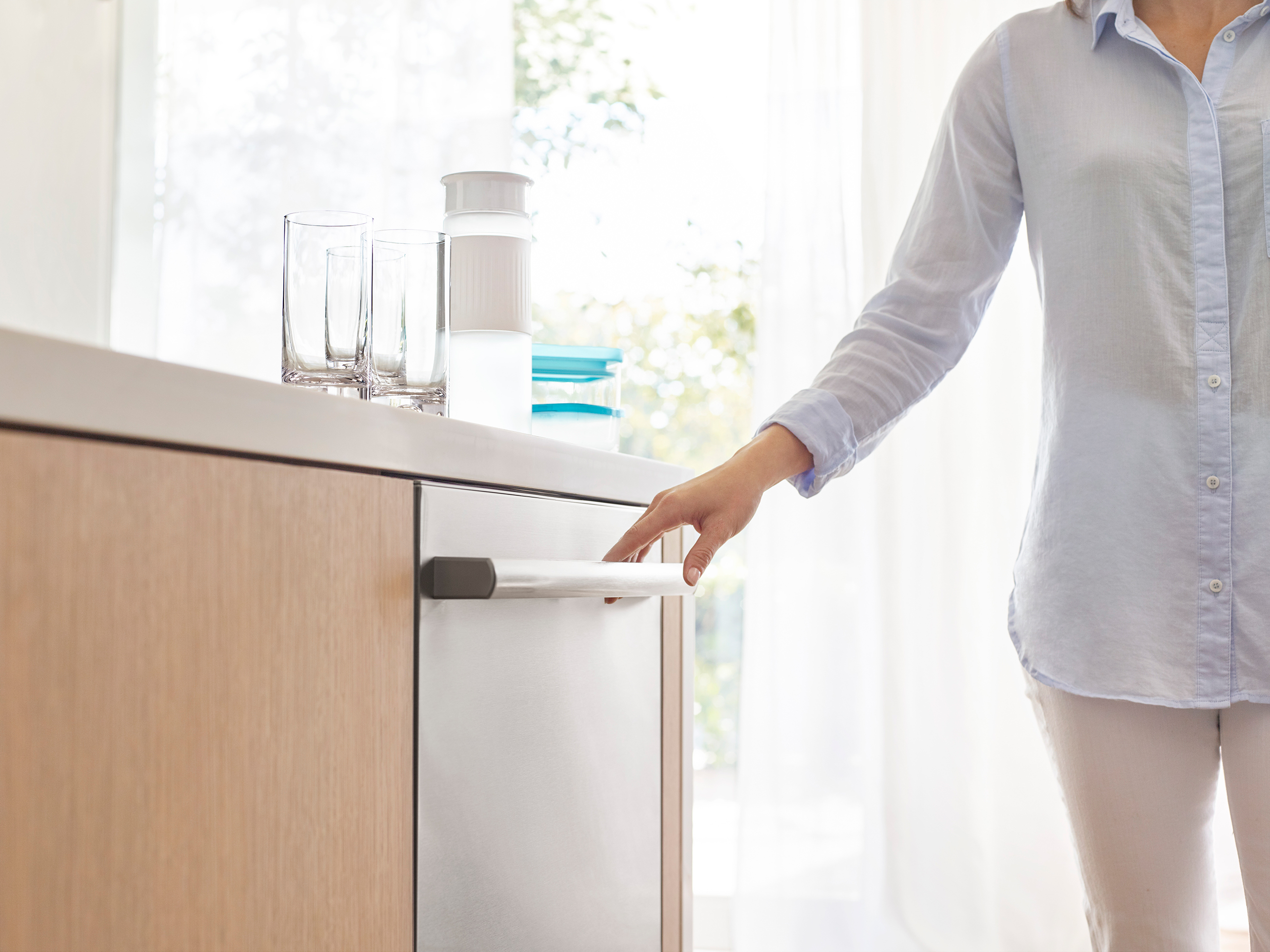 Bosch 800 series CrystalDry™
I'm happy to introduce you to the new Bosch 800 series CrystalDry™. This beast of a dishwasher will get your dishes clean, dry and ready for their next adventure! It's big, smooth and quiet, just like a dishwasher should be! It all starts out with a 24″ inch width that gives it room for up to 16 place settings. This includes a flexible 3rd rack that can accomodate those weirdly shaped or large items that we all have trouble fitting in our dishwashers. The top rack has 3 different height levels with 9 possible positions! So you can fit everything in, every time.
Bosch 800 Series Dishwasher not only fits all your dishes in, it does the most important thing: it cleans them!  Using technology called PrecisionWash. These are smart sensors that are able to scan and track the progress of the cycle, using a powerful spray that can reach every item of every load. So your dishes come out cleaner than ever. And once your dishes are clean, patented CrystalDry™ technology takes charge to deliver 60% better drying results* (*Based on aggregate average drying performance of Bosch Dishwashers with CrystalDry on combined household load including plastics, glass, steel, and porcelain as compared to Bosch Dishwashers with PureDry.  Drying performance may vary by dish type.) It does this by turning the moisture into heat up to 176F and it even works on plastics! And with it's Sanitize Option, you can get rid of 99.9% of bacteria.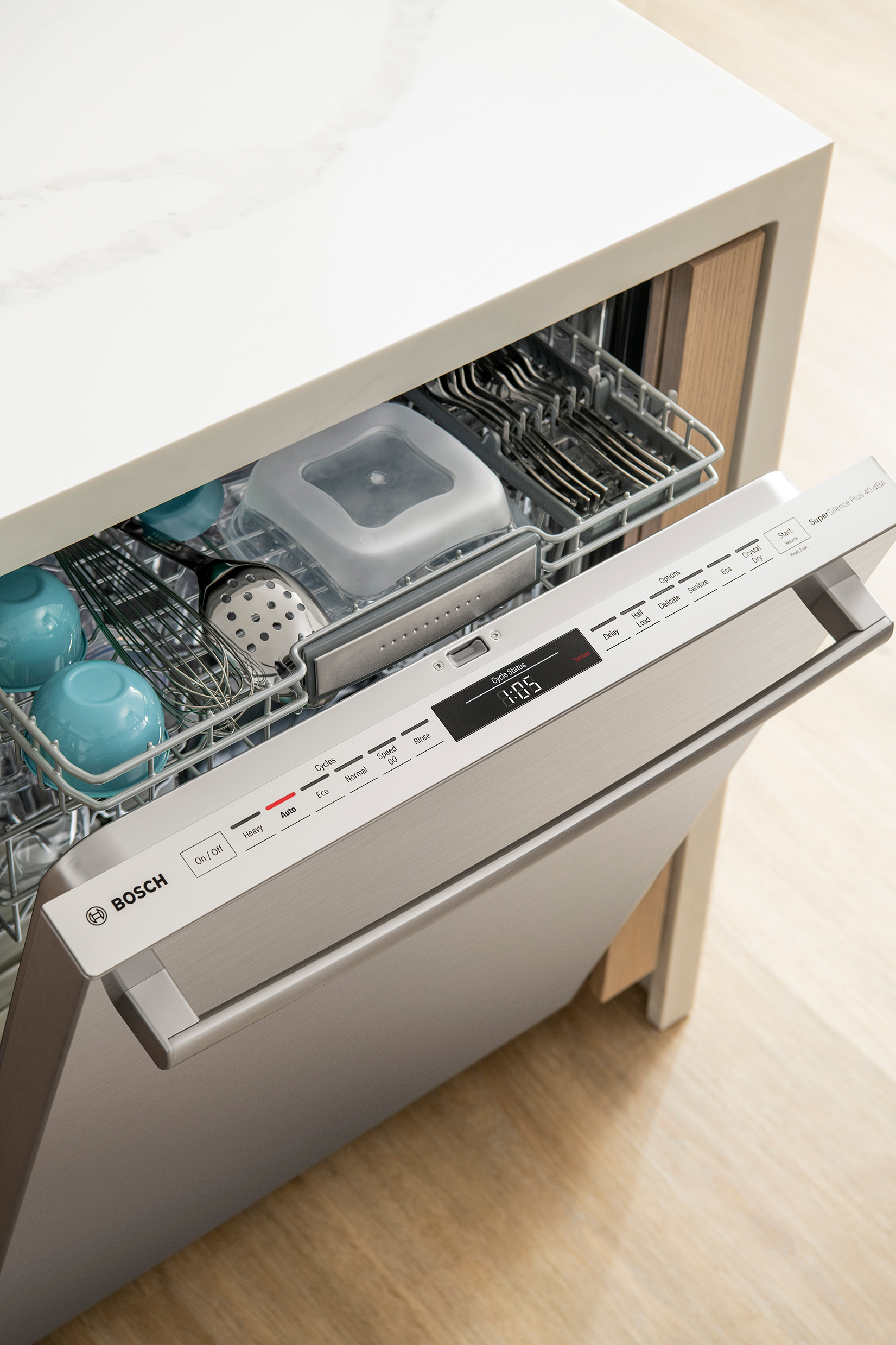 All of this happens in a dishwasher that is so quiet that you will need to actually double-check to make sure it is running. It has a 42-dba noise level rating that incorporates 18 unique technologies that reduce the noise of your dishwasher. And every Bosch dishwasher is ENERGY STAR qualified and meets or exceeds federal guidelines, for year-round energy savings.
Your family will never stop being hungry. And you will never stop having to feed them. But now you can stay on top of your dirty dishes with the Bosch 800 Series CrystalDry™ Dishwasher. Be sure to head to Best Buy and check one out for yourself.  Or head online and read more about them. Stay clean and dry out there!