THIS POST MAY CONTAIN AFFILIATE LINKS WHICH MEANS WE EARN A SMALL COMMISSION.
This post is sponsored by Natrol but the content and opinions expressed here are my own.
Summer is over and school has started. The return of early mornings means that establishing a healthy sleep schedule is more important than ever. I've really been trying to establish bedtime routines to give my children the sleep they need. But, like many parents, I've faced some challenges. Here are some lessons that I've learned.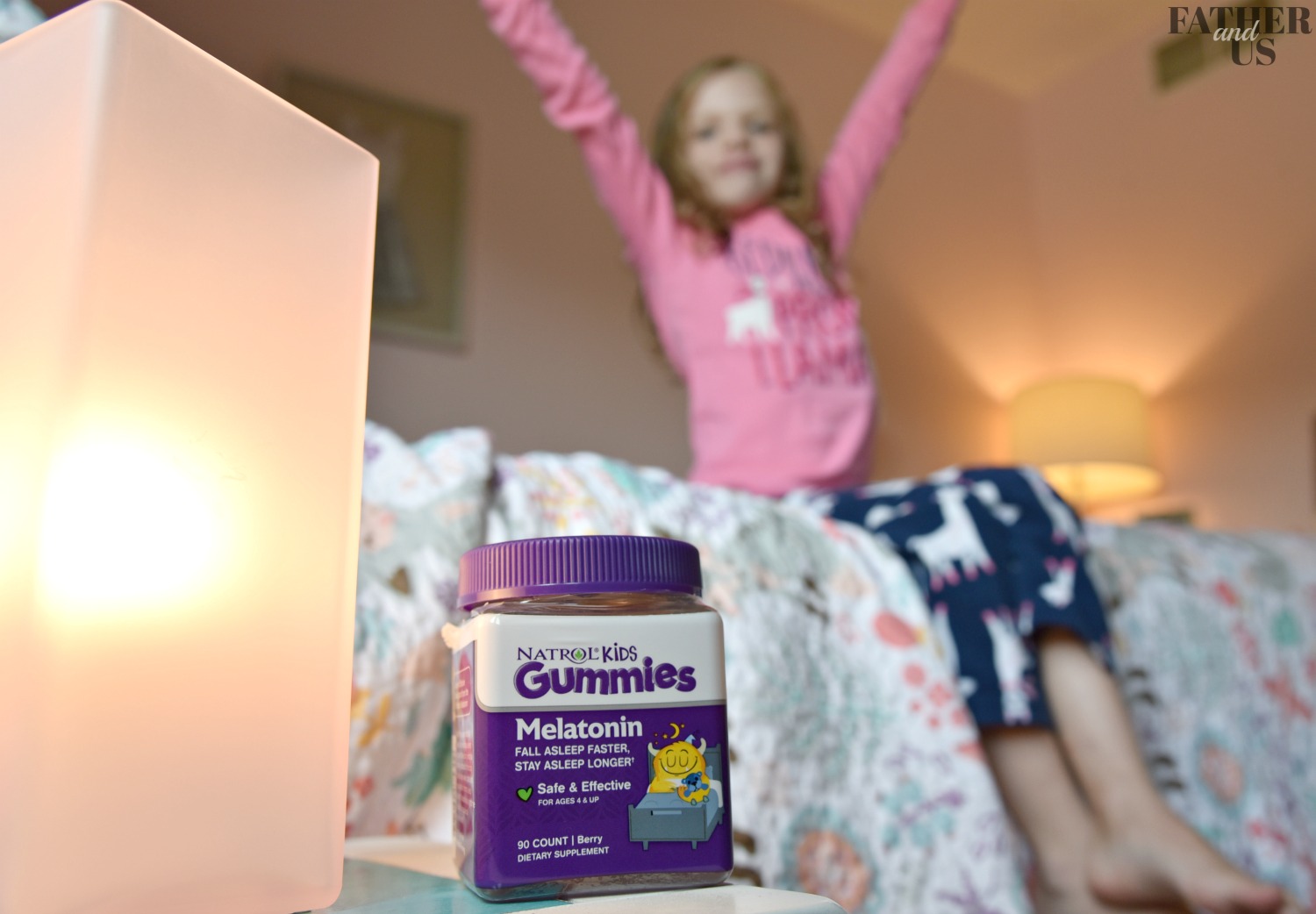 My Family Is A Well Oiled Machine In The Mornings
Believe it or not, but the bus comes to pick our children up at 6:50am. At the beginning of the school year, the sun rises early enough that it light when the bus arrives. This helps a bit.  But, in the middle of winter, it feels like they are getting on the bus in the middle of the night! I don't know how we do it every morning, but somehow we are able to get everyone up and out of the door in time. From taking showers and getting dressed to eating breakfast and packing lunches, we have created a morning routine that works. My family is like a well-oiled machine in the mornings. It's pretty awesome.
Getting Our Routine Back From The Summer
We had an incredible summer. From the sand of Maui to the snow packed trails in Glacier National Park, we had so many fun family adventures. I know our kids will remember this summer forever. But, all these different time zones meant that all of sleep schedules got WAY off track. Since the kids didn't need to hop on the bus at the crack of dawn during the summer, we let them stay up later. And they started to sleep in later and later in the morning. So, it was a bit of a shock to the system when the school year started and we had to hit  the ground running when our alarm went off at 5:45am. It became pretty obvious that we all needed to be getting more sleep. But that was easier said than done. I know that our morning routine is awesome. But it occurred to me that we had lost the mojo of our bedtime routine.
I have two children and, like a lot of siblings, they are completely different human beings. One of the biggest differences is their ability to fall asleep. My 7-year-old daughter usually falls asleep within seconds of tucking her in. It is a different story with my 10-year-old son. He is a voracious reader that will stay up all hours of the night with his favorite book. He just can't put it down.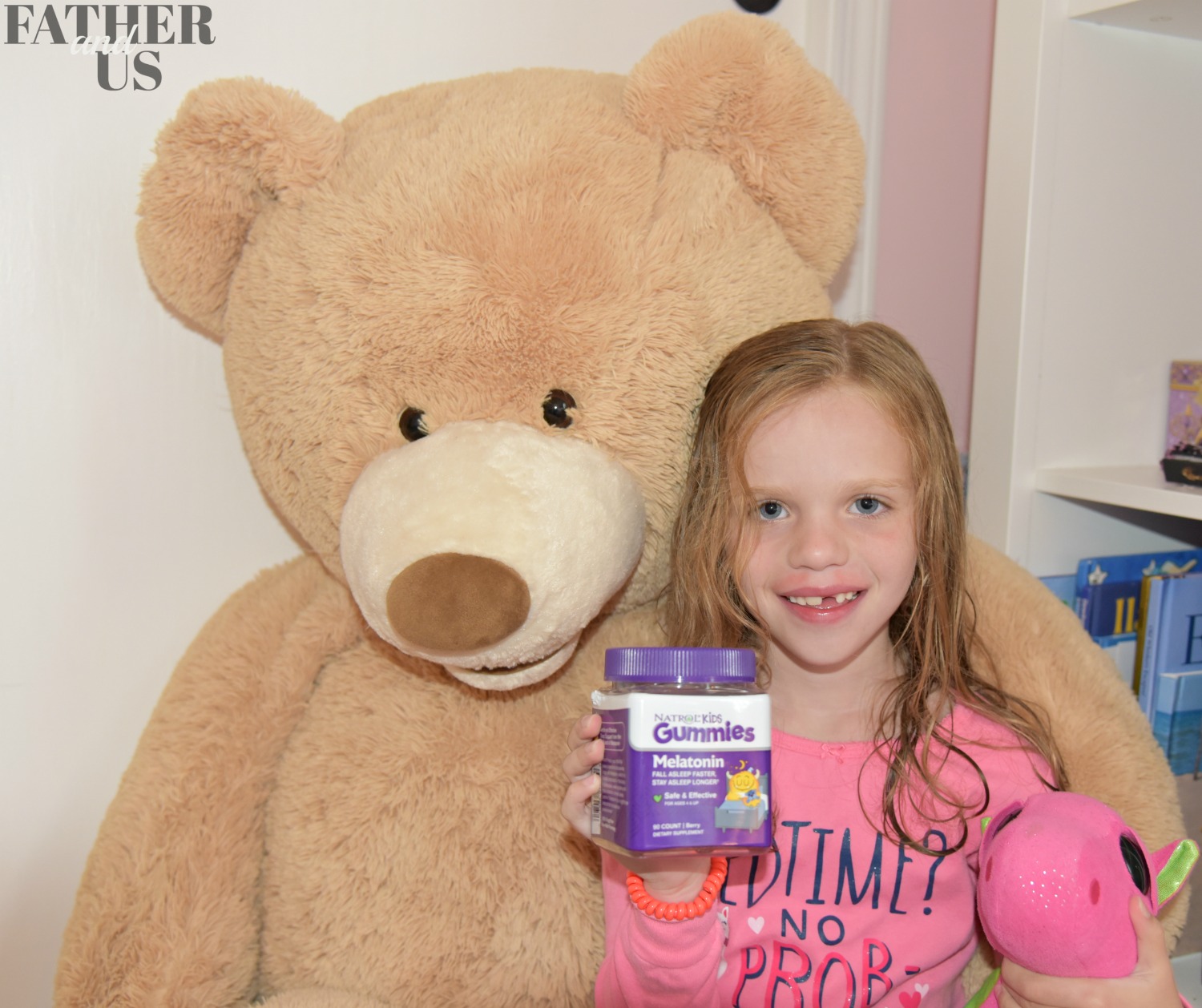 The Bedtime Routine For My Children
For my daughter, bedtime is 7:30pm. She brushes her teeth and I get into bed with her to read a book. Afterwards, I'll lay and talk with her for about 5 minutes. I usually try to keep the conversation subdued and I won't let things get too "silly" or "giggly". This helps to settle her down. But we will generally talk about anything that is on her mind. This simple routine works great for us and she will most likely be asleep about 2 minutes after I leave the room.
My son is a different story. Since he is older, his bedtime is later. We try to get him in bed by 8pm. But sometimes he has soccer practice until 8 and by the time we are home and showered, it is around 8:30.
He is too old to read with now. He would rather just read his books by himself. But he usually wants to talk with me. My son has an imaginative and beautiful brain that I love to watch work. There is always something interesting going on in it and it seemingly never stops! So, at the end of the day, there are all these thoughts piled up in there that need to get out. This happens in the form of him just talking to me endlessly. Literally, if I didn't stop him, he would talk all night. And he gets excited about what he talks about and it amps him up.
This is a challenge for me to manage. I want to give him the opportunity to tell me all the things that are on his mind. But there needs to be a limit to it. So I've been trying to teach him the art of telling a story that has a beginning, a middle and an end. I think this is an important skill to have in life and it has made our bedtime routines a little more manageable. But he still often has trouble falling asleep. He will continue to read, get out a notebook and doodle or just play with his covers. Honestly, another challenge is that I love the fact that he is reading so much. I've found him reading a book about the history of the Revolutionary War… for fun! How do you tell your kid to NOT do that? How do I balance his cravings for information with his need for sleep? These are the things that I am conflicted about.
I will generally let him read until 8:30. Then I'll come in and tell him he needs to put the book down. But I can't actually force him to fall asleep. He isn't up playing with toys or on a device or reading anymore, but his mind just won't stop turning over all the thoughts that he has. So we need a little extra help.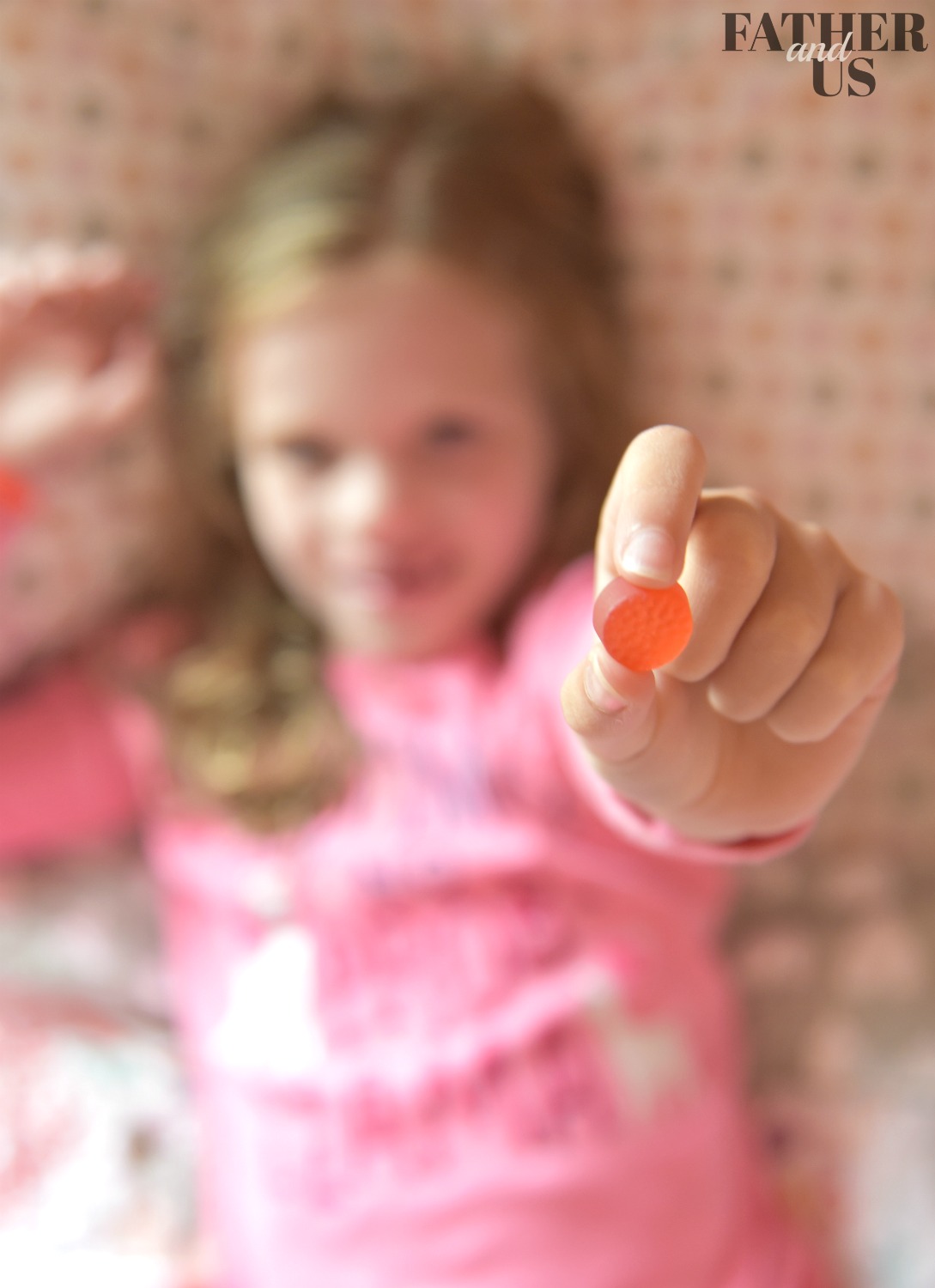 Other Bedtime Routines
There are lots of things that parents can do to establish consistent, healthy bedtime routines. Giving your child a good environment to sleep is important. You should keep the room cool, dark and quiet. Our kids are both afraid of the dark and want at least one light on. We've found some desk lamps that emit a soothing light that isn't too glaring or bright. It gives them just enough light to make them feel comfortable and safe. With my son, we gave him a small reading light that attaches to his headboard, so that the rest of the room can be dark, and when he turns off his reading light, the environment will be how we want it.
I also keep the routines consistent. Yes, there have been times when my daughter has asked to read a second book. But I know if I give into this request one time, she will ask every time. So we always keep it at one book. I spoke about my sons "talks" above. While there is no hard time limit to a story he can tell me, I've really zeroed in on teaching him how to "wrap it up"! Our consistency really is pretty good and it has paid off. Our kids know when their bedtimes are, we set an alarm in their room to go off at night at bedtime. This tells them to put away what they were doing, brush their teeth and get into bed. It happens at exactly the same time every night and they have come to expect it with very little complaining.
It also helps that our kids are pretty active during the day. From their adventures at school, to soccer, gymnastics, basketball, friends and the neighborhood pool, they are on-the-go all day long. In case you didn't know, kids have A TON of energy. It certainly helps them fall asleep if they have run some it off. On some REALLY busy days my son has actually said that he was exhausted and went to bed a little earlier. This hasn't happened often, but it has happened!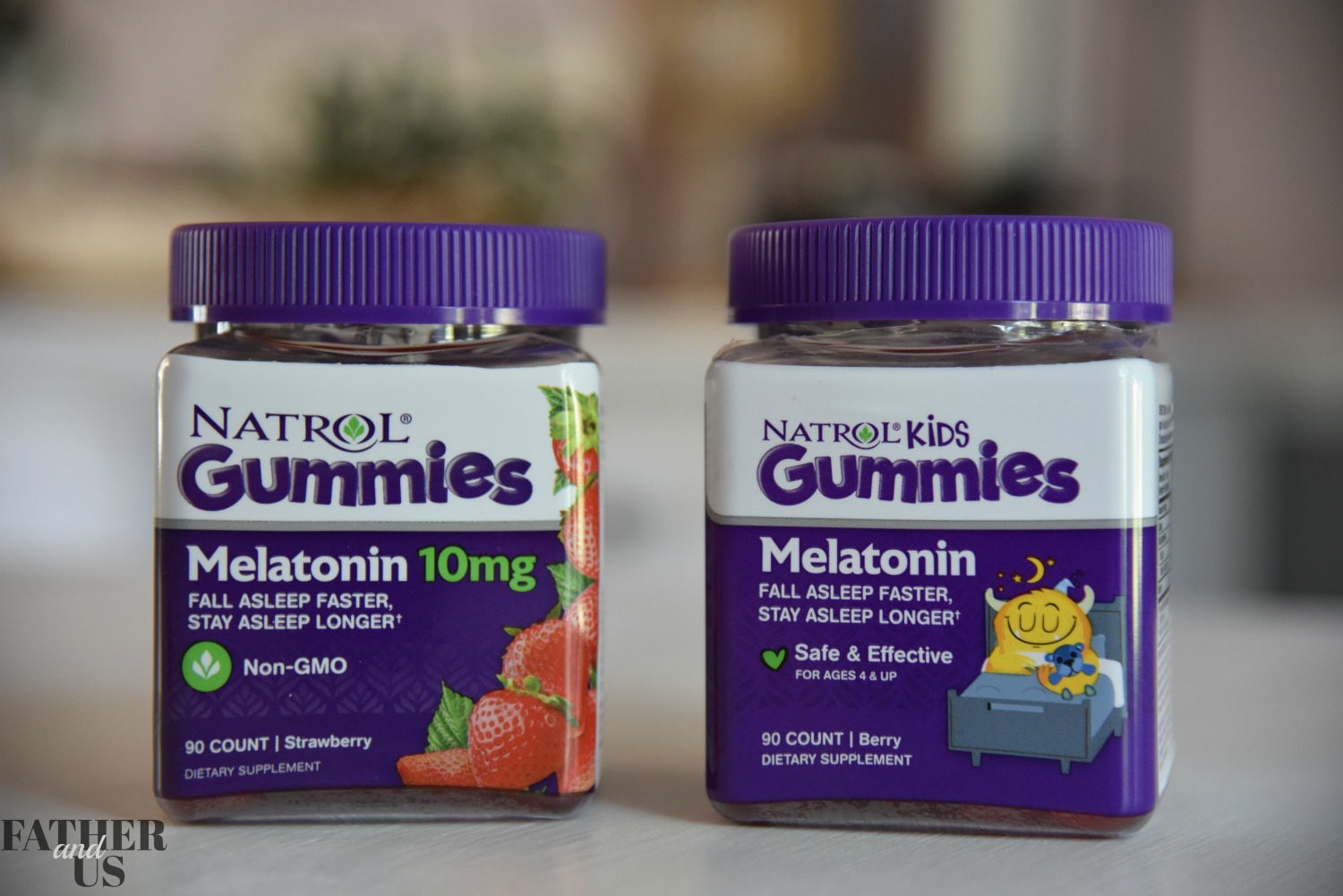 Natrol Kids Melatonin Supplement
Another idea is to talk to your pediatrician about using a melatonin supplement to help with occasional sleeplessness. In the past, my wife has used a melatonin supplement to help get a sounder sleep. Recently, we had the chance to try the new Natrol Kids Melatonin Supplement. Natrol is the #1 melatonin brand in America and is a great idea to safely give your kids the sleep they need. The new Natrol Kids is a gently formulated 1 mg strength supplement  for children ages 4+.  They come in fast dissolve and gummies, our kids love the gummies! They are 100% drug free, non-habit forming, vegetarian and have no artificial colors, flavors or preservatives. To learn more, head to their webpage. These statements have not been evaluated by the Food and Drug Administration. This product is not intended to diagnose, treat, cure or prevent any diseases. And, please remember, for specific dosage information or for children under the age of 4, always consult your pediatrician.
Natrol Kids Melatonin Supplement could be a powerful ally in your battle to establish a healthy sleep schedule. We have been excited to introduce it into our sleep routine every night and the kids actually look forward to eating the gummies before they brush their teeth! As the few first weeks have gone by, we are starting to get just as good at preparing for bed as we are preparing for school in the morning!
I'd love to hear stories from other parents and learn what routines you have established to get a healthy amount of sleep during the school year! Sweet dreams!