THIS POST MAY CONTAIN AFFILIATE LINKS WHICH MEANS WE EARN A SMALL COMMISSION.
This post is sponsored by BabbleBoxx
As the Holiday season rolls in to gear, you may be brainstorming about gifts to get the men in your life. Whether, it's your father, brother, husband or son, finding just the right gift is super important. I've had the chance to check out some super cool new products that just may be the perfect gift for that man in your life.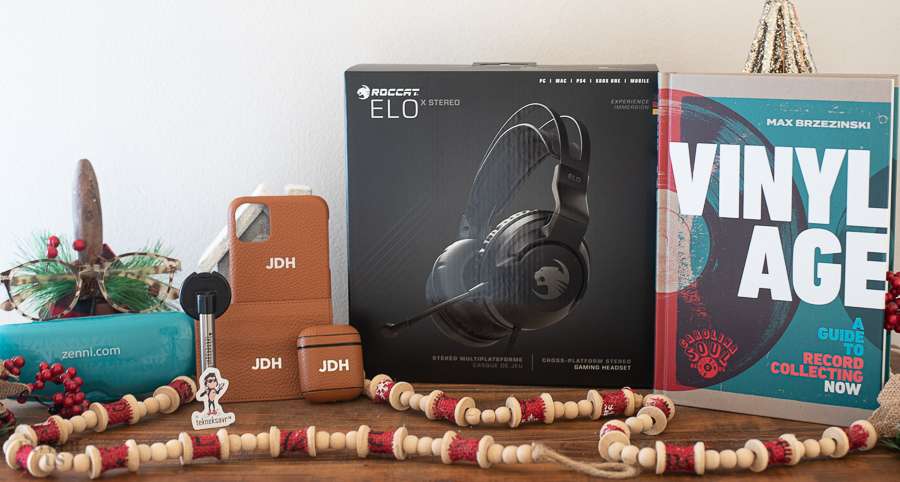 5 HOLIDAY GIFT IDEAS FOR FOR MEN
Here they are! Whether they are a music aficionado or super into tech, I've got a great gift idea for them. Check them out!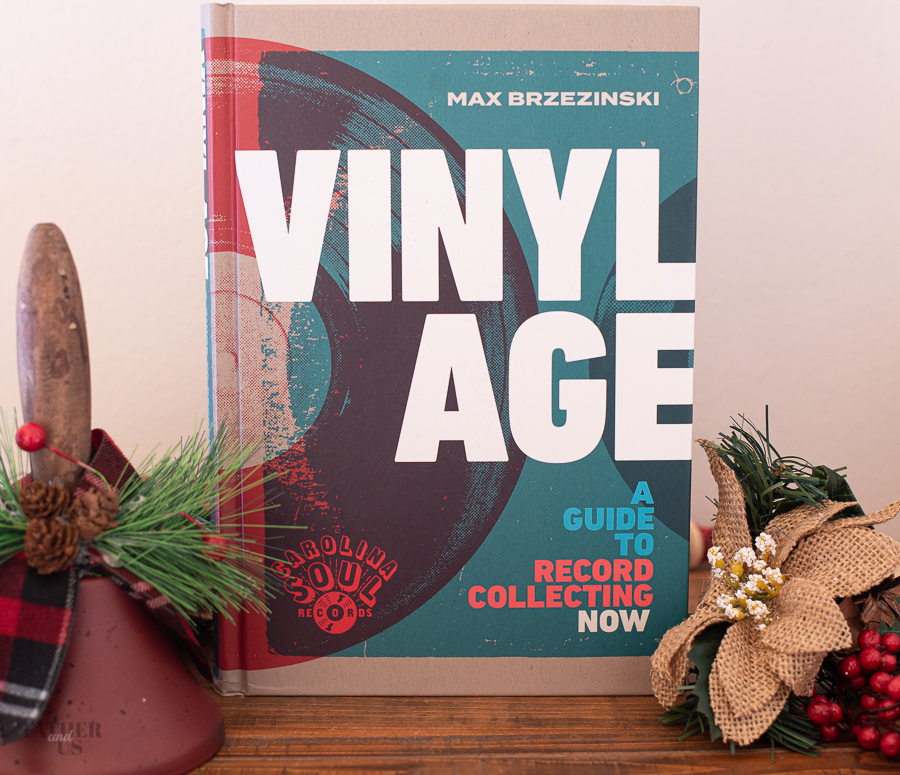 As a huge music fan myself, I've watched firsthand as Vinyl records have surged in popularity over the past decade or so. There is just something so "cool" about a Vinyl record! From the cover art to the authentic sound of Vinyl, so many of my friends have been adding to their collection over the years. It may be because digital music is so easy to access nowadays, but there is something magical about digging through a record bin and finding a treasure. Or scouring the internet to find the next jewel of your record collection.
Author Max Brzenzinski from Carolina Soul Records has tapped into this passion with his new book, Vinyl Age: A Guide To Record Collection Now. This is book is the definitive guide to anyone that has an interest in vinyl collecting. Whether you do it just for fun or aim to build a valuable collection of rare records, Brzenzinski's book is full of useful wisdom.
This really cool looking book is full of images, graphs and tips. It would make the perfect gift for that music fan in your life!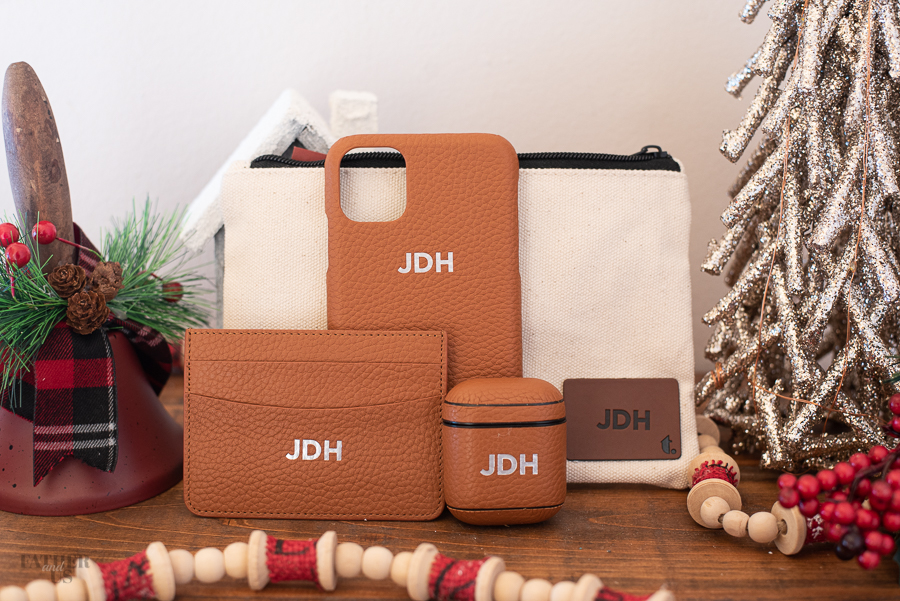 These stylish, personalized leather products from Tanon would make an awesome gift this year! Tanon uses premium leather to create customized Phone Cases, Air Pods Cases and Slim Wallets. These custom goods are sleek and classy. And, you can put any initials on all three of them to make them totally unique!
The Phone Case has a handcrafted design that fits your phone perfectly. All your speakers, buttons, camera and charging capabilities are completely functional. Say goodbye to those cheap, plastic phone cases!
Then, put your Airpods in this personalized leather case that is sleek and unique. Once again, you'll get a quality leather product with any initials on them you'd like.
I know a lot of men these days (myself included) are ALL ABOUT the slim wallets! Gone are the days of our dad's wallets that have receipts from 5 years ago in them and are about 3 inches thick. These days, we are all about sleek, minimalistic designs. And Tanon has a Slim Wallet that works perfectly for us. With plenty of room for both cards and cash, it doesn't take up much real estate in your pocket. And, it will have your initials on it, so you won't need your ID to prove it's yours if you lost it!
With several different colors and font styles to choose from, it's easy to order a personalized gift for your loved one. Their website is super user friendly and walks you through the process effortlessly.
And now, Tanon is hosting an Early Holiday Sale where you can get $20 off all products for a limited time! Just head here to start shopping. And, if you use the code "Joseph-10" when checking out, you can get an extra 10% off!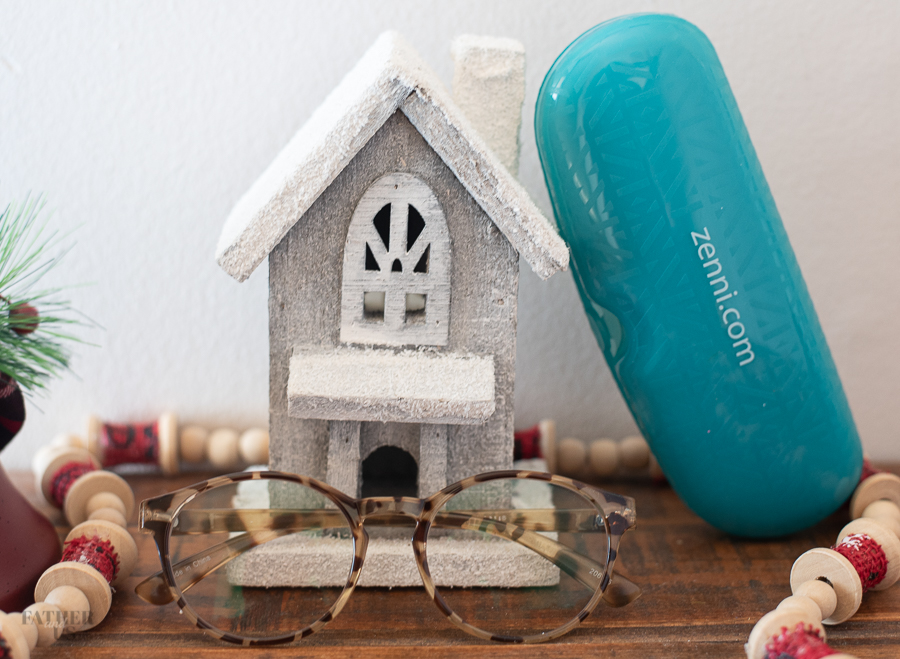 This is actually the third time I've had a chance to try Zenni glasses. And I've got to say that I LOVE them! I wear my Zenni Sunglasses all the time! The pair that they sent me this time are a stylish tortoiseshell pattern. These round glasses have a keyhole bridge and a medium wide frame. They are SUPER light and flexible made with TR90 plastic.
These frames are part of Zenni's "Fall Five" collection of the seasons hottest styles. Each of the frames in this collection include their Blokz® lenses. Blokz® lenses can block harmful UV and blue light that can help to protect your eyes. Their protection from digital eye strain makes them great for gamers. Plus they have almost no color distortion at all!
You can also upgrade any pair of Zenni frames with Blokz® lenses, starting at $16.95.
The website that Zenni has developed is so cool! It's incredibly user friendly and fun to look around on. You can build your own glasses by picking out a frame and then your lenses. Just make sure to choose Blokz® lenses when doing so!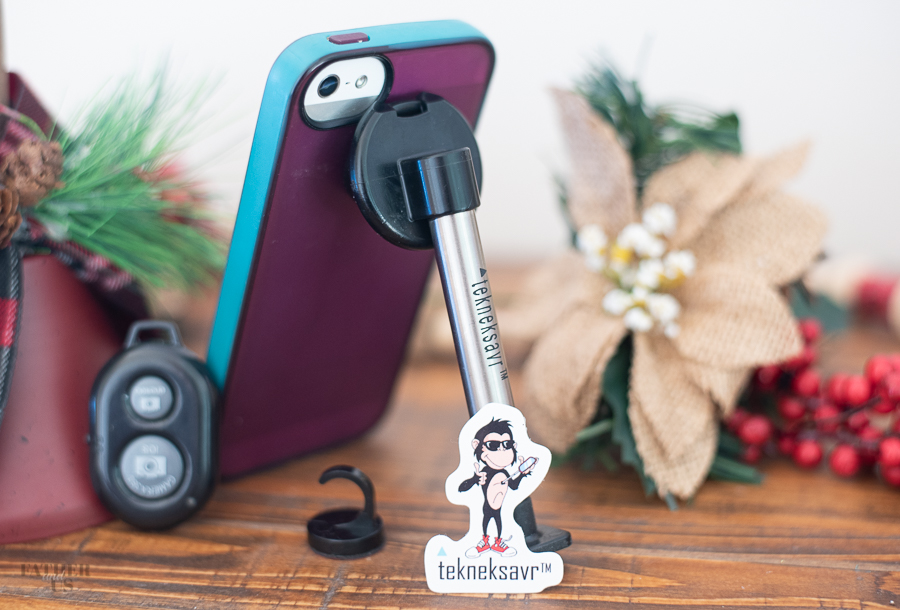 Have you ever head of Text Neck? It's a real thing and it's sorta scaring the heck out of me. I've been dealing with neck pain for years and have had medial professionals tell me it's a result of poor posture while using technology. Next time your in a waiting room, look at the angle of everyone's heads while they are on their phone. This posture is AWFUL for your body.
But the folks at tekneksavr have a solution. The tekneksavr is a phone accessory that aids you in the ergonomics of using your phone. It's adjustable length wand can extend to prop against your torso or thigh when standing or sitting. It can also be used as a phone stand or a selfie stick and rotates 360 degrees that you can use our phone vertically or horizontally.
This cool little gadget has been featured in the Houston Chronicle and LA Times! Like all great inventions, it solves a problem that we ALL have! Using better posture is something that has really come to the forefront as we've spent more time looking at small screens. This problem isn't going away, our kids are using phones more than ever!
This would make a great gift for anyone in your life that uses their smartphone a lot. And, lets face it, that is just about everyone you know!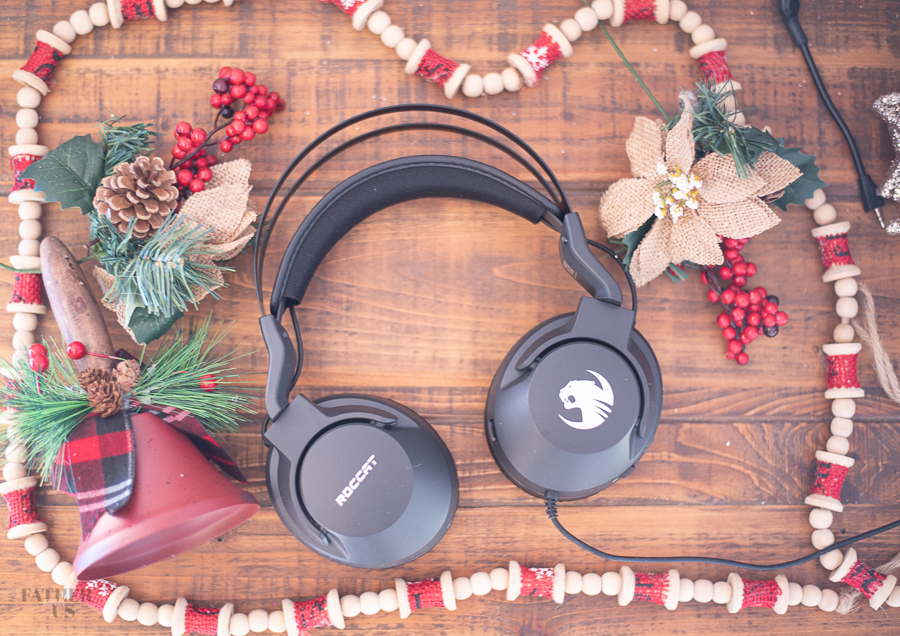 As gaming has increased in popularity in the past decades, the amount of accessories to enhance your gaming experience has skyrocketed too! One of the most important accessories you can buy is a quality headset. Turtle Beach has been a leader in providing top notch gaming products for years, and their headsets are must haves for many gamers.
Now, they are offering a high quality headset at an affordable price that makes this an awesome gift idea for the gamer in your life. The ROCCAT® Elo X Stereo Headset provides comfort, audio quality and superior compatibility to just about any interface.
It's comfort comes from how light it is, the self-adjusting headband and the memory foam ear cushions. Plus, these foam cushions have a feature that makes them "glasses friendly", so anyone can find comfort while gaming!
The ROCCAT® Elo X Stereo Headset also provides superior sound with it's large 50mm speakers. You'll hear every crucial sound and miss nothing with this awesome stereo sound experience. And as the gaming console technology increases, this headset is able to keep up. It will provide powerfully immersive sound with the newer Xbox Series X|S, Xbox One and new PS5 coming out. This includes 3D audio on the PS5, where you can actually hear sounds above and below in addition to sounds surrounding you. I really want to try this!
And the ROCCAT® Elo X Stereo Headset is compatible with so many devices and consoles. It's wired 3.5mm jack connects to PCs, all major gaming consoles, phones and tablets. Now you can have just ONE headset that works with ALL your devices!
And all this is delivered for an amazing MSRP of just $49.99. A lot times, a headset like this would be too expensive to give as a gift. But Best Buy has you covered with the best deals in town. Hurry over to the Best Buy website to grab this ultimate gift today!