THIS POST MAY CONTAIN AFFILIATE LINKS WHICH MEANS WE EARN A SMALL COMMISSION.
Thank you KiwiCo for sponsoring this post. Visit KiwiCo's website to find the right crate for your child!
You can now have fun and engaging activities delivered to your door every month from KiwiCo. These STEAM (Science, Technology, Engineering, Art and Math) crates have something for any child at any age. I recently had the opportunity to try two of them with my kids and we had a blast. Read below to find out more and discover how you can sign up for a FREE KiwiCo crate delivered to your door!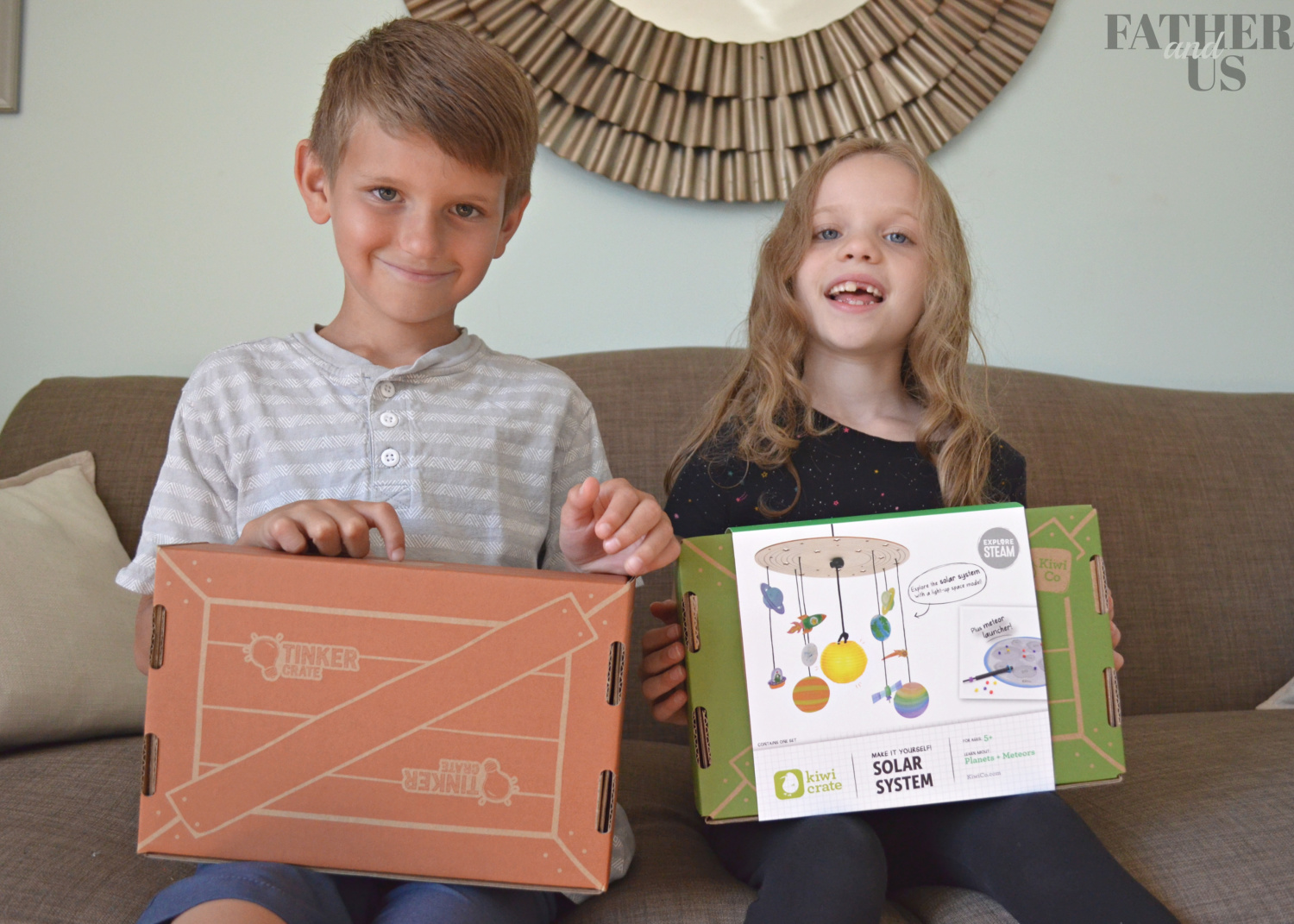 What is STEAM Learning?
I've always known what STEAM learning was. It seems like it is all the rage in education right now: Science, Technology, Engineering, Art and Math. As a parent, I can tell you that when my children are engaged and actually learning by working with their hands, they do learn a lot more. So, I'm always looking for activities that will engage my kids in this way. This is especially true for my 10-year-old son, who is an "engineer at heart" and has a natural tendency towards science and math.
But my 7-year-old daughter has always been more of an artist. She is the one that shares my interest in music and is always doodling or painting with watercolors. She expresses herself best through song, dance, and drawings. So, when I heard about STEAM, I was pretty excited. STEAM introduces Art into the acronym. This makes total sense, Art is a great way to stimulate learning, education, and problem-solving skills.
Recently, I had the opportunity to work with KiwiCo to try out their STEAM crates. These crates are a really cool idea and I'd love to tell you about our experience.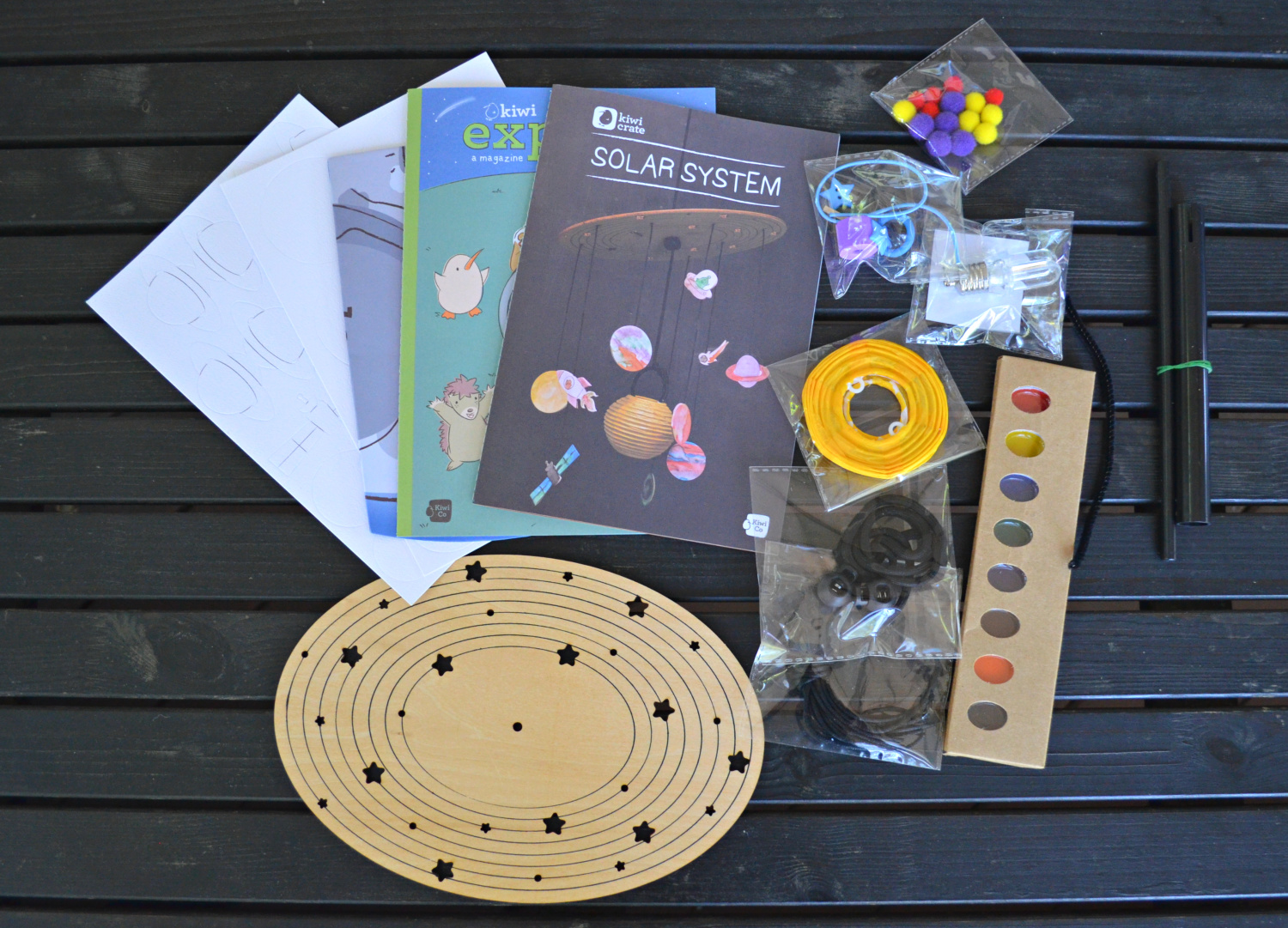 KiwiCo Crates
KiwiCo provides a monthly subscription service that sends you hands-on activity crates for your children.  Once subscribed, you will receive a new STEAM Crate with a different activity for your child, delivered straight to your door.
Subscribing is simple. Simply hop onto their website and shop for the line of crates that your child would be interested in. They have 7 different options for varying age levels and interests:
Panda Crate:

Ages 0-24

months/Explore and Discover

Koala Crate

:

Ages 2-4/

Play and Learn

Kiwi Crate

:

Ages 5-8

/Science, Art & More

Atlas Crate

:

Ages 6-11

/Geography and Culture

Doodle Crate

:

Ages 9-16+

/Art & Design

Tinker Crate

:

Ages 9-16+/

Science and Engineering

Eureka Crate:

Ages 14-104/

Engineering and Design
After selecting your crate, you can then decide the length of your subscription. You can pay monthly, every 3 months, 6 months or every year. You can cancel anytime and you can also change the line of your crates at any time, if your child outgrows one or develops new interests. Once you place your order, your crate will be on its way to you within a couple of days.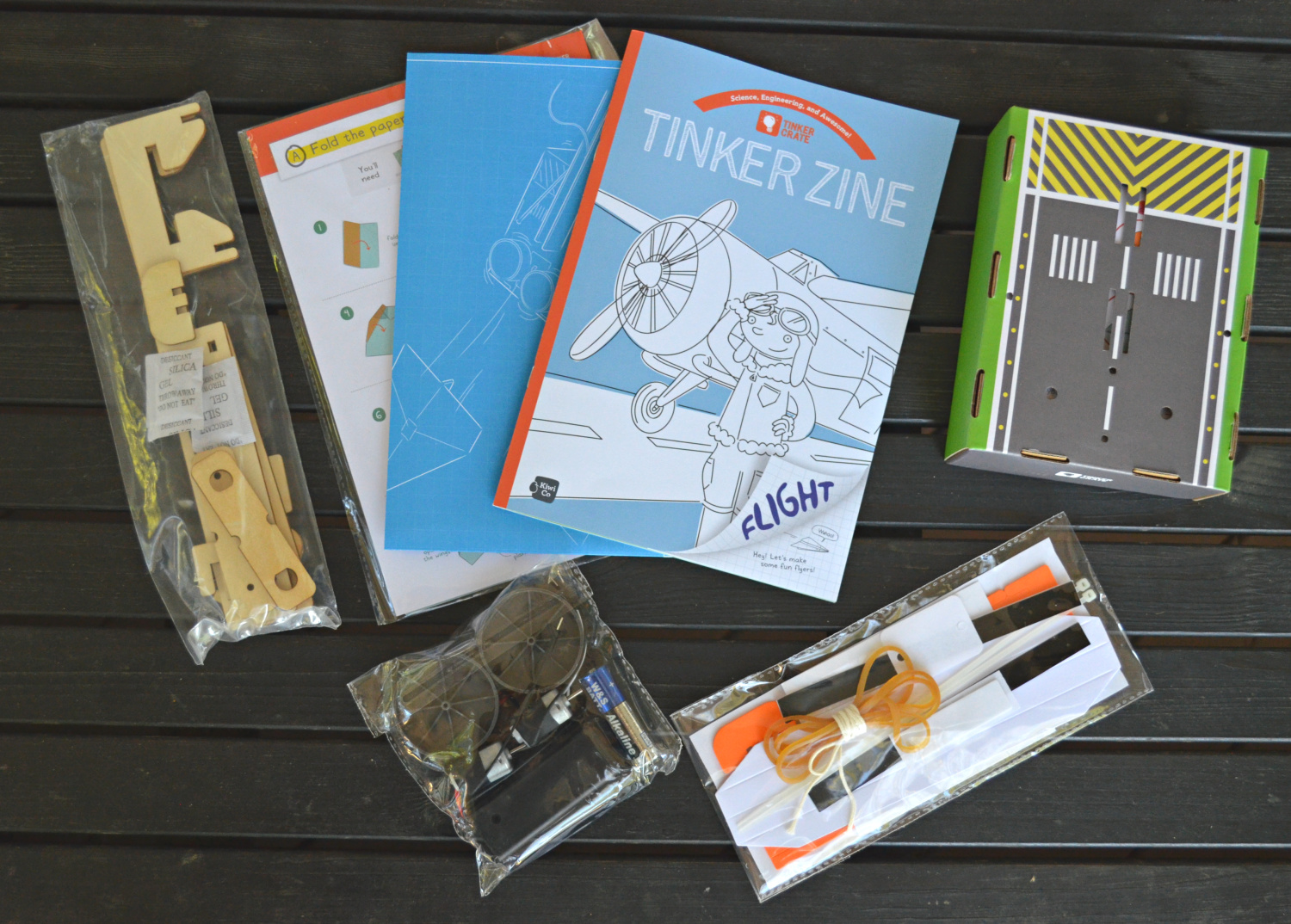 So, last week, our two crates showed up on our front doorstep. I had selected the Tinker Crate for my Engineering 10-year-old and the Doodle crate for my Artistic 7-year-old. The boxes themselves look super cool and there is certainly an air of mystery opening them up and not knowing exactly what is inside. My children loved opening them to discover what was inside.
The important thing to note is that these crates include EVERYTHING that you will need to do the activity. No more looking through that messy drawer to find the yarn you need or the tape you misplaced. Everything is conveniently included and organized in the box.
So, it was time to start building!
Doodle Crate: Ages 9-16/Art & Design
I can't even tell you how excited my son was when he found out that we would be building a Paper Airplane Launcher. This kid LOVES paper airplanes. He also LOVES building things so this is the perfect activity for him. All of the materials were organized in the box, with some of the smaller pieces in clear baggies. KiwiCo gives a lot of attention to detail. For instance, the baggies all had easy open flaps on them in order to open them up. I feel like this is specifically designed so little hands can open everything up without scissors or the need of adult strength tearing the plastic. It is these little details that help empower the kids to be able to do these activities with minimal or no adult help.
The second thing that impressed me was the instructions. They were printed out in full color on a large, foldable piece of paper. No squinting to see any detail here, everything was VERY clearly illustrated. The Paper Airplane Launcher had 3 main phases of assembly. At the beginning of each phase, the child is told what materials he would need. The materials themselves were well made and sturdy.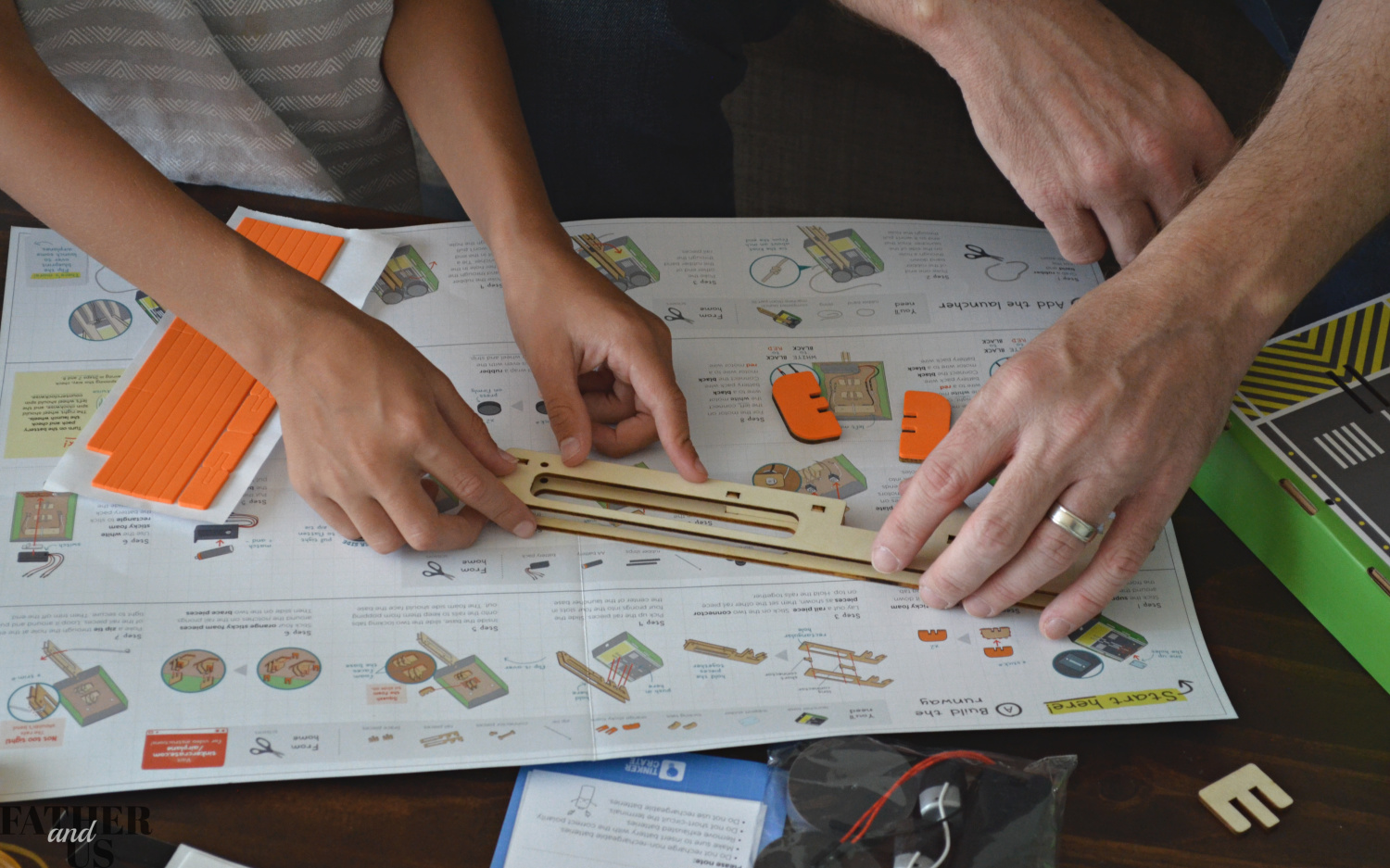 This particular crate involved working motors, wiring, and engineering. But, it was presented to my son in a way that wasn't at all intimidating. I like how KiwiCo is able to walk the line between giving him a complex activity to accomplish while guiding him through it in a fun and engaging way. I did put this together with him, but I feel confident he could have done it on his own.
I love how these crates are able to inspire and empower him to realize that he can be the maker of his own world. This is how we can raise our kids to make a difference in the future!
Kiwi Crate: Ages 5-8/Science Art & More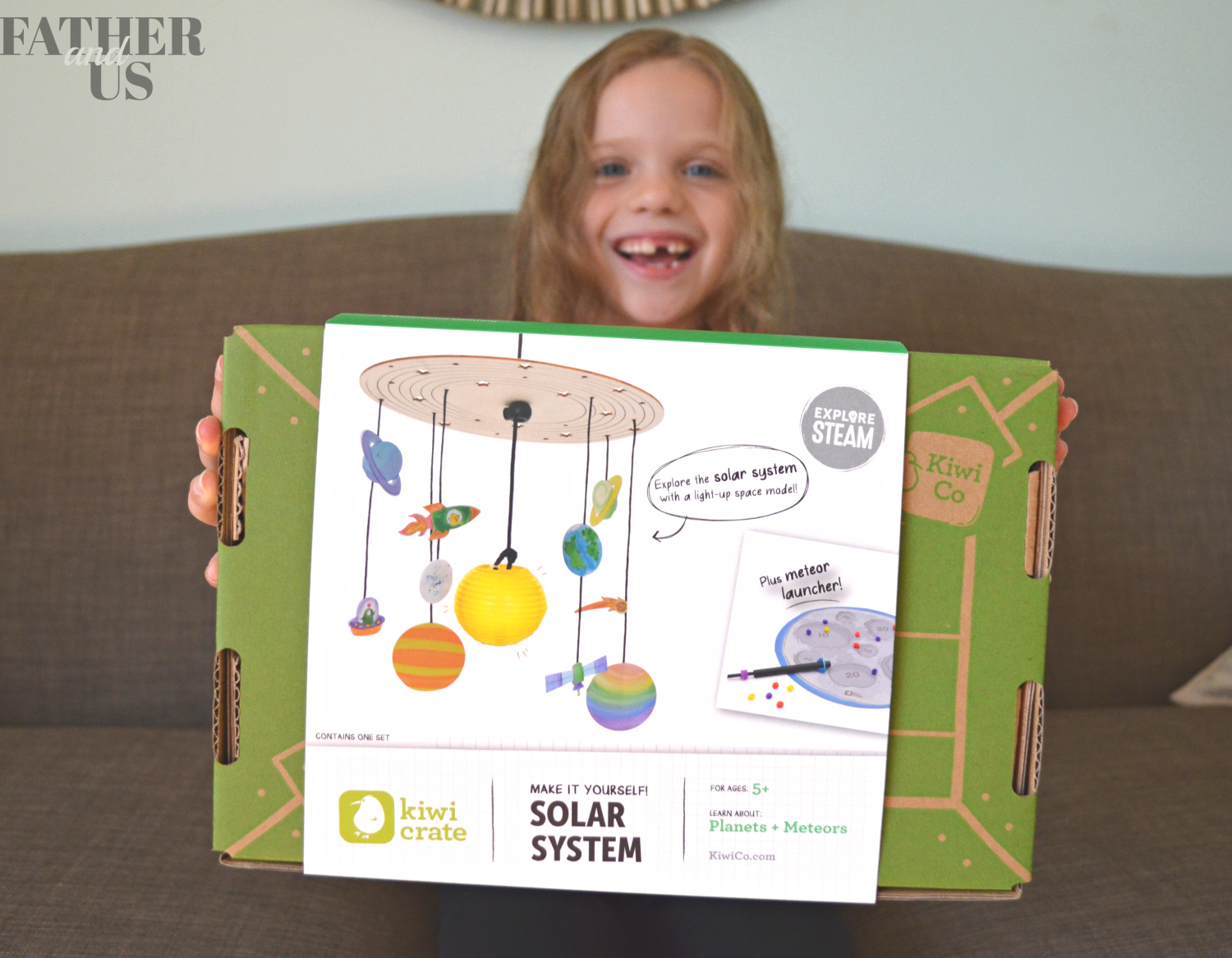 For my daughter's KiwiCo crate, she was going to be able to make her own Solar System Mobile. A lot of crates also have secondary activities as well. Hers included a Meteor Launcher game. In addition, both of their crates included a small booklet giving them more information about their subject. My son's booklet taught him all about flight and my daughter's devoted to our Solar System.
Just like my son's, all of the materials were included in her KiwiCo crate. This even included watercolor paint and a paintbrush for decorating her planets. For this crate, the instructions came in a booklet, but there were still large color illustrations and KiwiCo did just as great of a job of walking her through it. Her favorite part of the activity was painting the planets (she loves painting) and the thought of being able to make the sun actually light up was super cool. Because we needed to let the painted planets dry overnight, this was a two-day project. But, added all up, it took us about an hour to fully complete our mobile. She already has a spot in her room where she is going to hang it!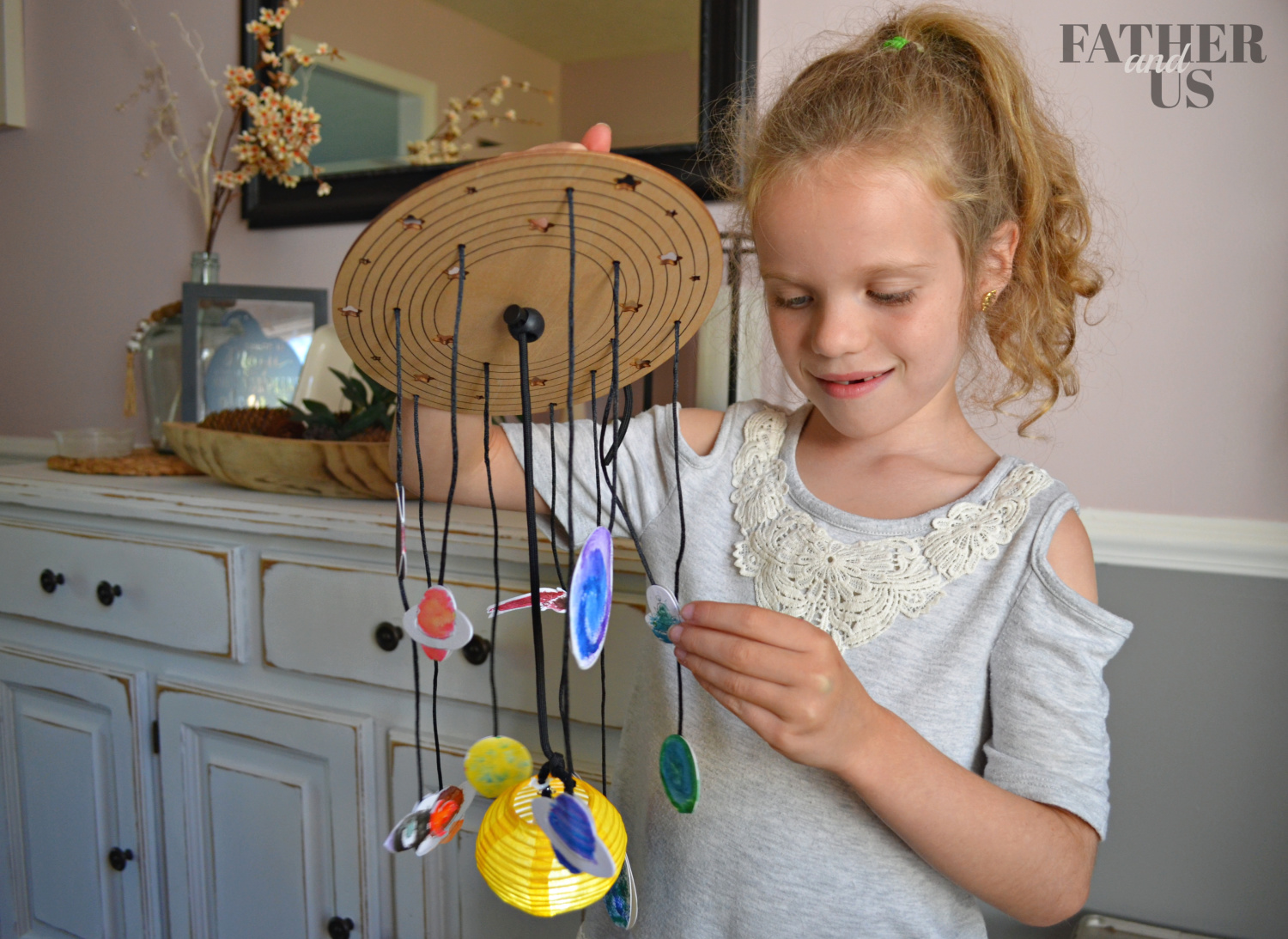 One of my favorite things about these STEAM crates from KiwiCo is that it really gave me an opportunity to spend quality time with my children doing something fun and engaging. Sure, I read with my daughter and pass the football around with my son, but doing these hands-on activities was on a different level. I can really see the value in having these crates arrive monthly and excitedly seeing what our next adventure together would be.
Get A Free Trial From KiwiCo!
I am also pumped to let you know that you can now sign up to get a crate from KiwiCo for FREE — all you're responsible for is the cost of shipping! Just follow this link and sign up. It is that easy. Now, within a couple of days, you can have a crate from KiwiCo show up at your door. There is no excuse not to try this out! Your kids will thank you! These crates from KiwiCo would also make a great gift. You can easily make this a gift for someone by checking the box when subscribing and following the prompts.
Head to KiwiCo now to learn more. Their website is very easy to use and navigate. They do a great job explaining more about how to subscribe and what to expect in your crates. I wish you and your kids happy building! Now I just have to duck all the paper airplanes that my son is launching at me!