THIS POST MAY CONTAIN AFFILIATE LINKS WHICH MEANS WE EARN A SMALL COMMISSION.
Here are some great March Madness Party Ideas for your next party.  There is nothing more exciting than the thrill of filling out a bracket and hoping your will go all the way! I love to have family and friends over to share in the fun of watching all of the action.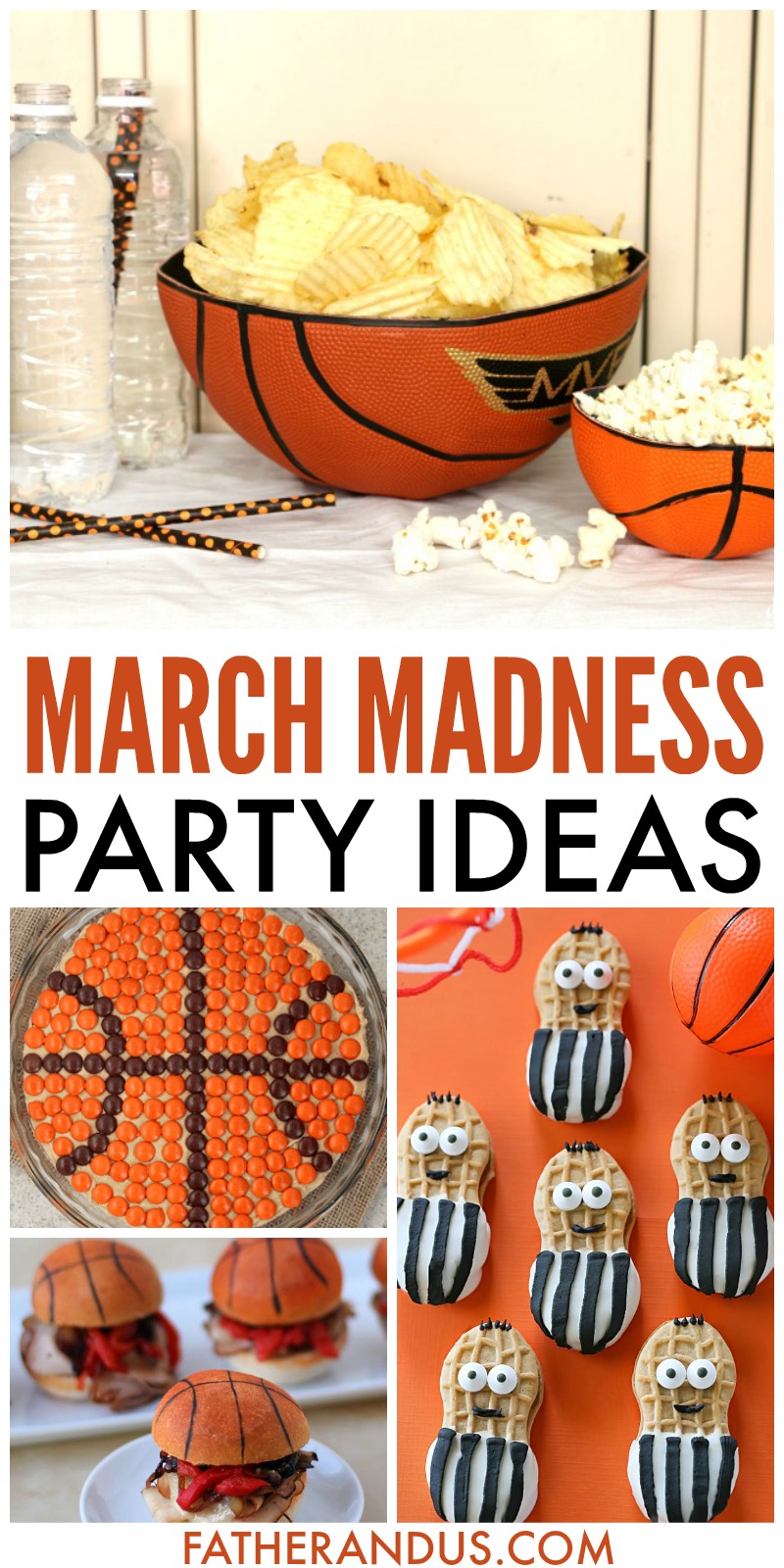 For more ideas, check out my roundup of 20 Game Day Food Recipes for a Crowd!
Bring Some Fun and Imagination to your Next March Madness Party
It has been a long and dreary winter here in the Midwest.  It feels like months since I have seen the sun.  But we are heading into one of the best times of year.  Spring break is right around the corner.  The weather will (hopefully!) be getting warmer.  And the NCAA Basketball Tournament is about to start.  It is so exciting to fill out my bracket and hope for the best. I come from and Irish Catholic (BIG!) family and we have had a NCAA pool going for decades. It has become so big that the payout is thousands of dollars!  I love to have my family over to share in the fun of watching the next "Bracket Buster" game!  I have rounded up some great March Madness Party Ideas to take your party to the next level.
Whether it is an easy-to-eat finger food or decoration that your guests will get a kick out of, these ideas are quick, easy and full of imagination.  The internet is a wonderful place!
The one that I am most excited to try is the Blackened Turkey basketball sliders.  I will pair these up with my own home brews to get ready for tip off. Check these 15 March Madness Party Ideas and dive right into the action!