THIS POST MAY CONTAIN AFFILIATE LINKS WHICH MEANS WE EARN A SMALL COMMISSION.
This post has been sponsored by Best Buy. All opinions are mine.
Still have all your old tape cassettes? Yep, so do I! With the new ION Boombox Deluxe Bluetooth Speaker, now you can play your old cassettes and stream your digital music from any device!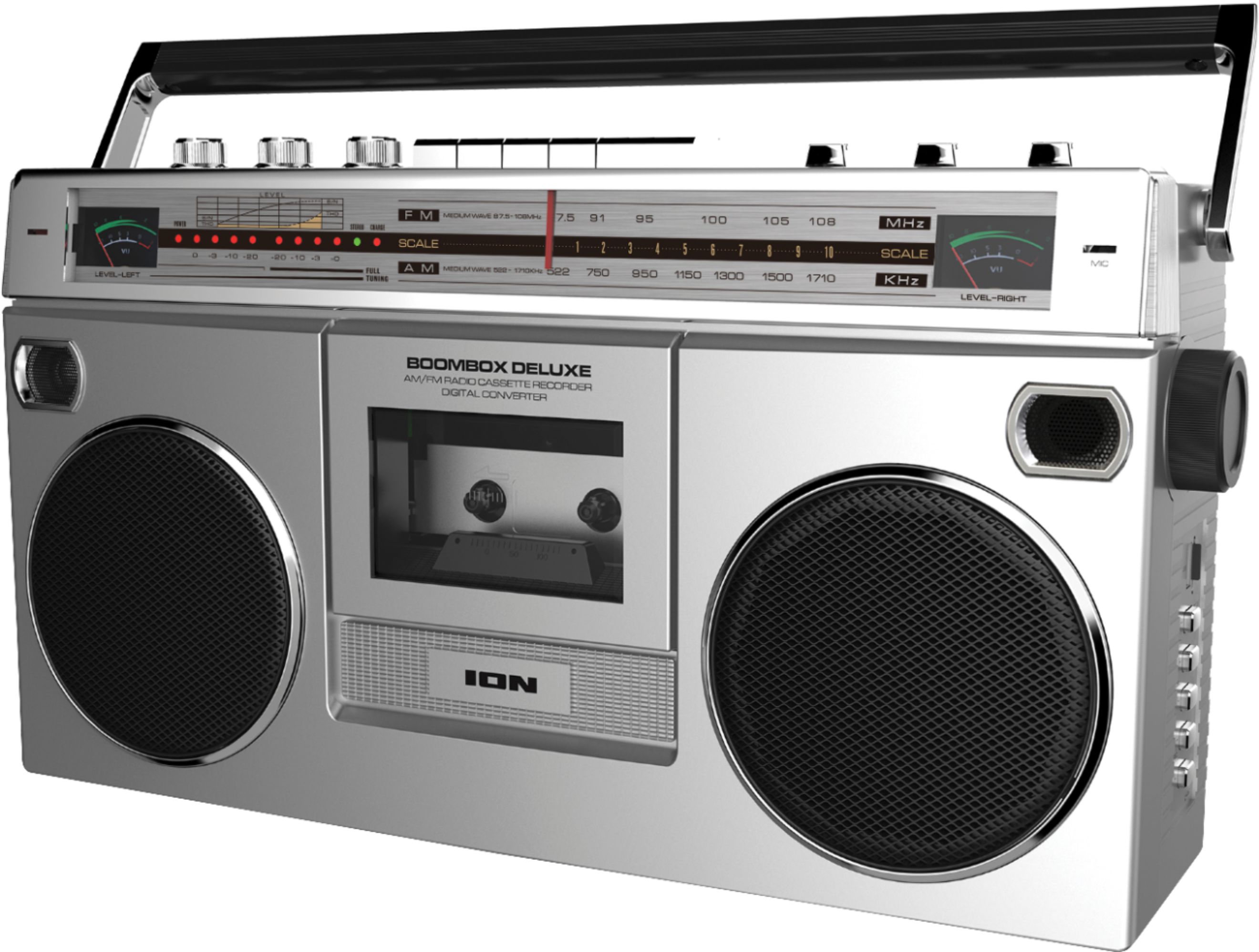 Do You Remember Cassette Tapes?
When I was a teenager, one of the most exciting things to do was go to a music store and buy a new album. In those days, we didn't even have CD's yet, we bought them in the format of a cassette tape. Remember those? Those small plastic rectangles with the two holes in them? Pretty soon, I had a whole huge collection that I could carry around in my soft shell case. I'd keep them in my room and then, after I could drive, in my car.
Pretty soon, CDs replaced these tapes. But I held onto a lot of them. I didn't have a lot of money back then and I couldn't afford to just replace all my cassette albums with the CD version. Over the years though, those tapes disappeared and then, after digital streaming came along, the CDs did as well.
But, I still have a few cherished cassette tapes left that I run into every so often. And, I have friends that still have almost their whole collection! There is only one problem, I honestly haven't seen a cassette player in years! So, when I come across some of these old albums at the bottom of a box or in the back of a drawer, no matter how much I'd love to hear them, I don't have any way to listen to them.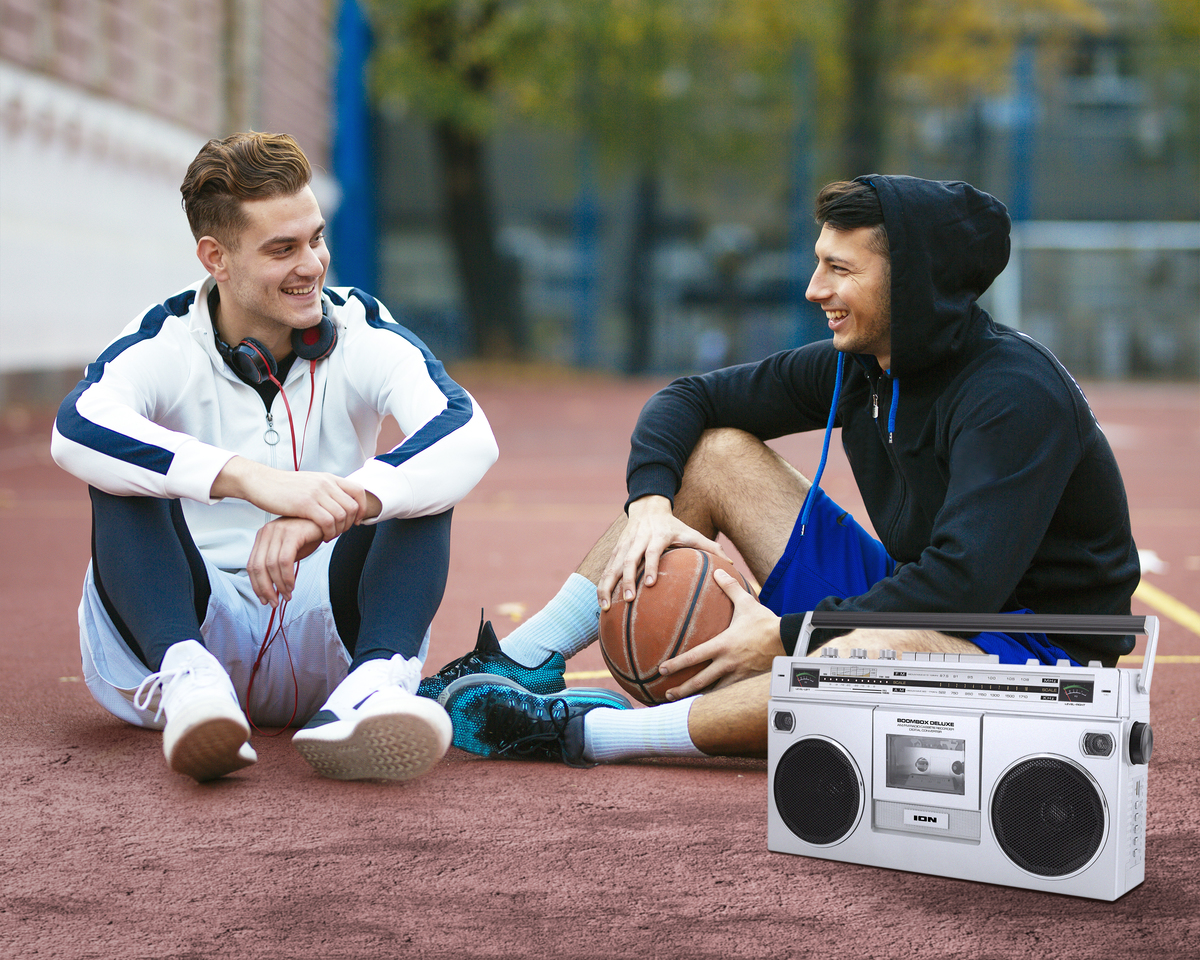 ION Boombox Deluxe Bluetooth Speaker
That has all changed now with the new ION Boombox Deluxe Bluetooth Speaker available at Best Buy. This 80's-style retro looking looking speaker has a fully functioning stereo cassette player that can play all the the tapes in your collection. Not only that, but it also has a sensitive AM/FM radio, just like your old boombox. But… this isn't your old boom box. This device is also able to stream music wirelessly from any Bluetooth-enabled device!
And, just like your old boombox, you can record onto your cassette from the radio, built-in microphone or external source. I fondly remember waiting patiently by the radio for my favorite song to start so I could record it onto my blank cassette! Back then, you really had to WORK to hear the songs you loved! But, again, this ISN'T your old boombox. This device can ALSO record your cassette onto a USB stick. So now you can have a safe place to store your favorite cassette album forever! In addition, it has USB playback ability to handle just about any other music source.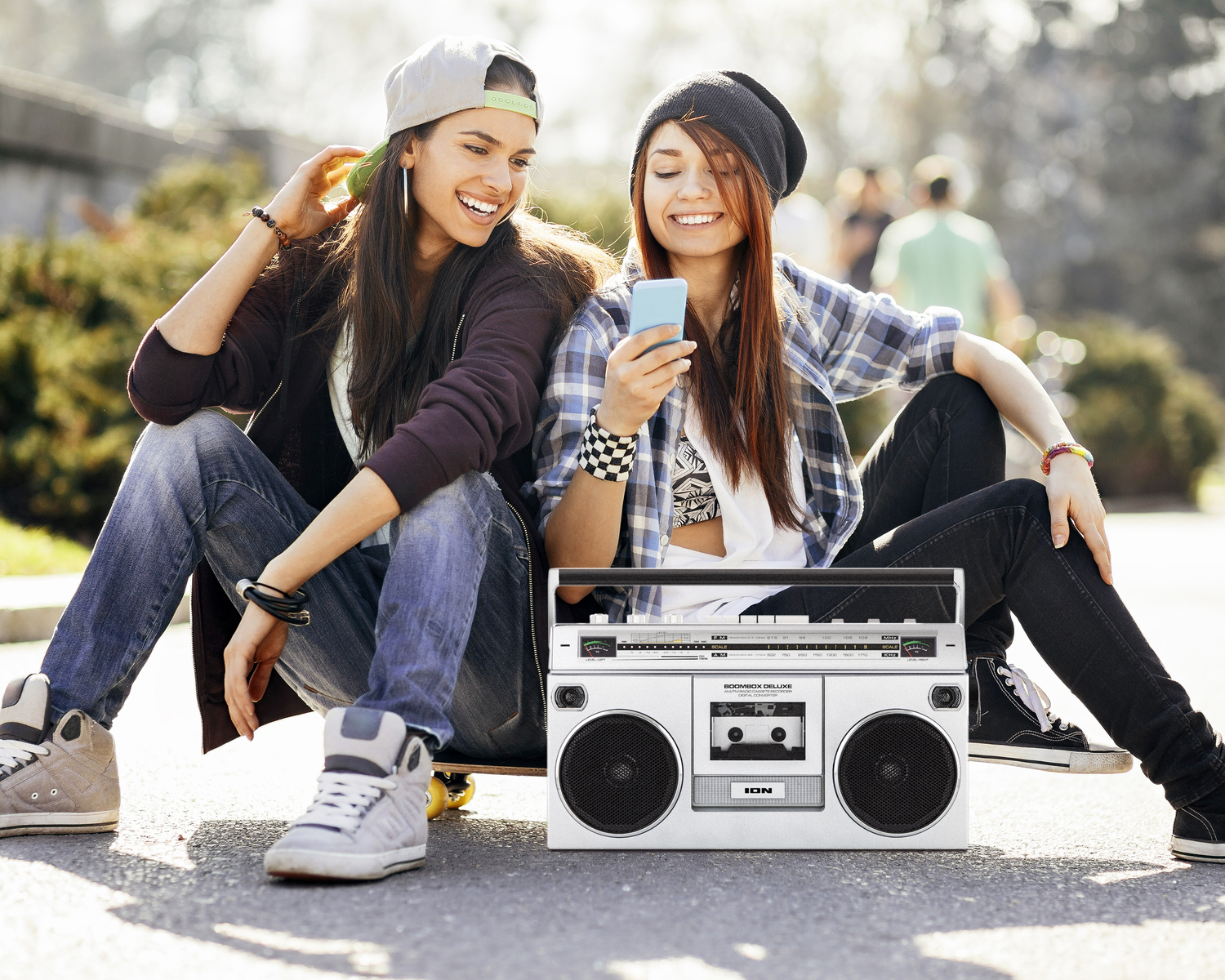 And, honestly, this thing just LOOKS cool. Totally retro looking with two robust, full-range speakers with 14 watts of power will look so "totally radical" on your shelf, counter, or sitting out on your deck! Or where ever you want to bring the party! It runs on AC or with a rechargeable battery that can last up to 10 hours. So your party can go all night (or until the neighbors call the police!).
This would make an awesome gift for the music-lover in your life. And now is the perfect time to snatch up this cool device for yourself (or for someone else)! Head to your local Best Buy or hop online because right now they are offering $20.00 off the regular price. This deal won't last forever and I'm sure these will sell quickly (Best Buy's website says that only two are left at my store), so hurry up and grab yours soon!