THIS POST MAY CONTAIN AFFILIATE LINKS WHICH MEANS WE EARN A SMALL COMMISSION.
In an era of cord cutting frenzy, we are all looking for the most cost effective way to get our entertainment into our homes.  Many times, this involves cancelling our cable subscription and using a streaming service.  Unless you have a smart TV, you may be stuck watching your favorite shows on your phone or tablet.  The solution to get your content up on the big screen of your television may be easier than you think.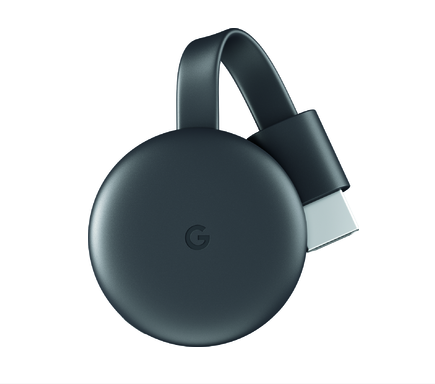 We Finally Cut The Cord
We finally took the plunge.  After years of hearing our friends and family members trying to convince us to enjoy life without a cable bill, we finally made the call.  All of our channels: gone.  We were now a "streaming" family.  Luckily, there are a ton of options out there to stream your favorite shows and movies.  Most of these need nothing but a stable internet connection.
I must admit, it is nice to able to watch a movie just about anywhere you want to.  The other day, I went to the airport to pick up some family members and their flight was a bit late.  I was able to watch an episode of The Handmaid's Tale on my phone while waiting in the terminal.  That is pretty awesome!  When the weather is nice, I will take my tablet out onto the screened in porch and watch a movie as the sun goes down.  It is so peaceful out there.
But sometimes, I want my content on my nice, big television in our living room.  I don't have a "Smart TV", a television that has the ability to stream web-based services directly onto it.  So, if you are in the same boat we are, you will need to find some device that can do that for you.
Google Chromecast
While there are a lot of options to achieve this goal.  I've looked around and found that Google Chromecast is a great way to get everything from your phone or table to your television. With just the touch of a button, you can stream everything on your phone or tablet straight to your television.  This is a great way to enjoy over 2000 apps like YouTube, Netflix, HBO Now and more!
How Does Google Chromecast Work?
It is so easy to get Google Chromecast to stream all your favorite content to your television.  First, you can buy Google Chromecast from your local Best Buy or order it from them online.  We love going to our Best Buy, they are always so helpful there and will make sure that you have everything you need, no matter what you are looking for.
After you get Google Chromecast, just use the included USB cable to plug it into the HDMI port of your television.  Once plugged in, it will connect to your wireless router (not included).  This high speed, built-in 802.11ac Wi-Fi connectivity will have plenty of power to stream all your favorite shows with no interruption.
After you are connected, you can watch all your shows, listen to your playlists and still use your phone just like you normally would while everything is streaming onto your TV!  You can even put all of your photos from your phone onto your large screen TV!
You can even control your Google Chromecast with just your voice if you have Google Home and compatible apps.  For instance, you could just say "Ok Google, play Game of Thrones from HBO Now on my living room TV".
Now there, is no need to have to upgrade your television, at just $35 per device, the Google Chromecast is so affordable, you can buy one for every TV in your house.
I am happy to say that my wife and I have said "goodbye" forever to our cable bill.  For just a fraction of what we were paying, we are still able to enjoy all of our shows.  But now, we can literally enjoy them anywhere. From the airport to the porch and now, with Google Chromecast, we can watch our favorite shows on our comfortable couch and our high definition television.