THIS POST MAY CONTAIN AFFILIATE LINKS WHICH MEANS WE EARN A SMALL COMMISSION.
This post has been sponsored by Best Buy. All opinions are mine.
These sleek and innovative headphones from Sennheiser provide a crisp, powerful sound with noise-cancelling technology and the ultimate comfort.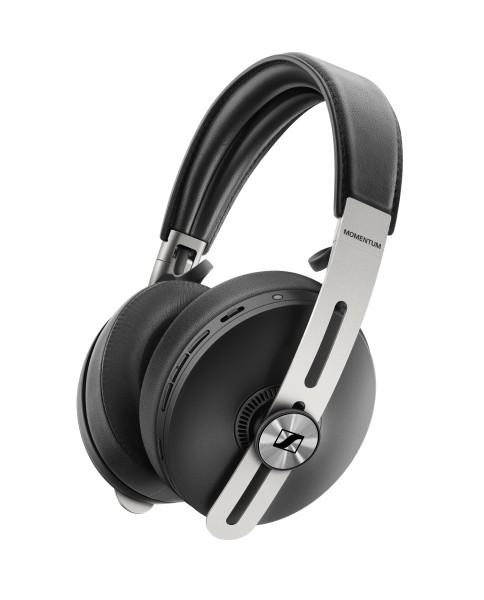 I Need Some Noise-Cancelling Headphones
A couple of days ago, I was flying back from Los Angeles. It is four hour flight, the perfect occasion to watch a movie I haven't had the time to see yet. I turned on my iPad, joined the airplane's wifi and began watching one of the free movies that they provide in-flight. I put my wireless earbuds in, leaned back and pressed play on my screen. The movie started and I tried to settle into the plot, but I just couldn't. The engine noise of the airplane was just WAY too loud. If you've been on a plane before, you know what I'm talking about. Depending on where you sit (if you are close to the engines) the noise can be extremely loud and distracting.
I did watch the movie, but I had to turn on the subtitles because I just couldn't hear the dialogue over all of the ambient noise.  It was frustrating because I had pretty high-end earbuds.  And, no matter how great the technology of your personal audio earphones are, sometimes they just can't compete with outside noises! It was then that I realized that needed some noise-cancelling headphones.
Technology, and audio technology in specific, has gotten to the point where we expect a lot out of our devices. Whether it is the camera on our phones, the resolution of our screen or the quality of sound in our headphones, we expect a high-quality experience every time. This is why I'm happy to tell you about the new Sennheiser MOMENTUM Wireless Noise-Cancelling Over-the-Ear Headphones. These cool new headphones are available at Best Buy or at bestbuy.com today!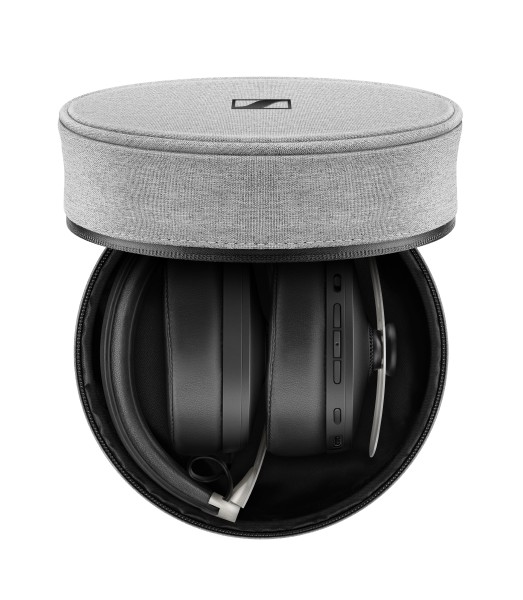 Sennheiser MOMENTUM Wireless Noise-Cancelling Over-the-Ear Headphones
With an intuitive design and superior sound, you can now experience a premium headphone experience wherever you go. Available in both both Black and Sandy White, these headphones are made with a genuine leather strap and comfortable earcups that keep you comfortable no matter how long you love to listen to your tunes!
Usually, when you get noise-cancelling headphones, you are committing yourself to the experience of mitigating all other noises around you. Often, that is a great thing (like when on an airplane) to accomplish a truly immersive experience. But this isn't always the case.  Maybe you need to stay aware of the noises around you. This is where the Sennheiser MOMENTUM Headphones have you covered.
They operate in 3 modes:
Max: Maximum Noise Cancellation.
Anti-Wind: Optimized Performance for Outdoor Conditions
Anit-Pressure: Minimal Noise Cancellation for at-home use.
And with the transparent hearing feature, you can be aware of your surroundings while you are enjoying your music!
Superior Technology That is Easy To Operate
The Sennheiser MOMENTUM Wireless Headphones have a simple, intuitive, 3-button operating system. So you can control every aspect of these headphones without bothering to even read a manuel. With these simple buttons, you can switch between music and phone calls, adjust the volume or activite the voice assistant technology. And the auto pairing mode makes setting up your headphones a breeze on it's first activation. Not only that, but there is an Auto On/Off and Smart Pause. This feature enables you to turn your music on and off simply by folding your eacups. And you can pause your music by removing your headphones and then resume it by putting them back on! And these headphones also come with a USB power cable, so you can plug them in for some extra juice in case the battery runs low while you are still jamming!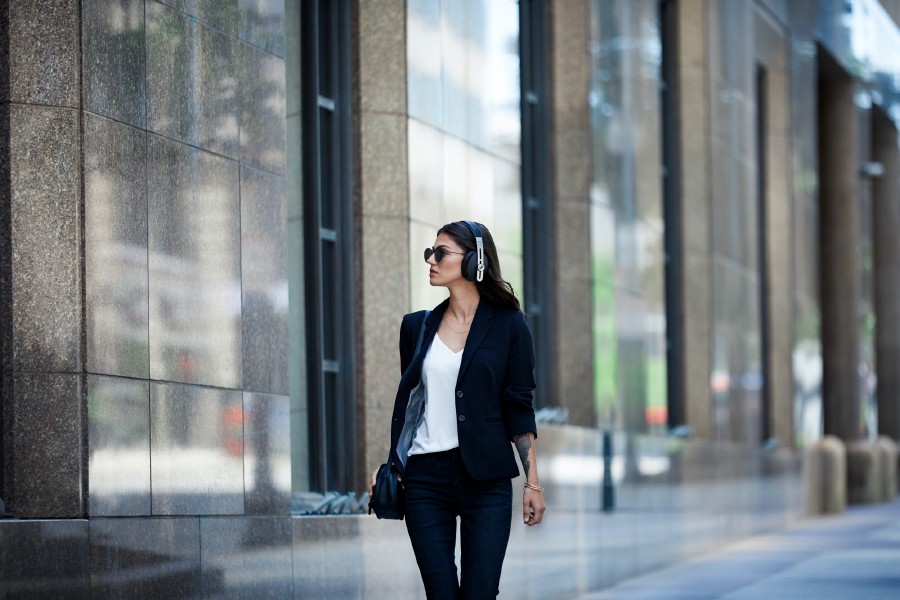 Sennheiser Smart Control app
You can also download the Sennheiser Smart Control app.  This lets you choose your noise-cancellation level and it also has a built-in equalizer to customize your sound just the way you want it. Also, the way you'll feel lost is in the music with the Smart TILE technology. This can locate your headphones if you misplace them.
If your looking for the premium in comfort, style, technology or sound, head to Best Buy or visit them online to learn more.