THIS POST MAY CONTAIN AFFILIATE LINKS WHICH MEANS WE EARN A SMALL COMMISSION.
This post is sponsored by BabbleBoxx.
Father's Day is right around the corner. If you are looking for a fun, creative present for your dad on this special day, you've come to the right place. I've got 6 great Father's Day Gift Ideas that will be sure to put a smile on his face!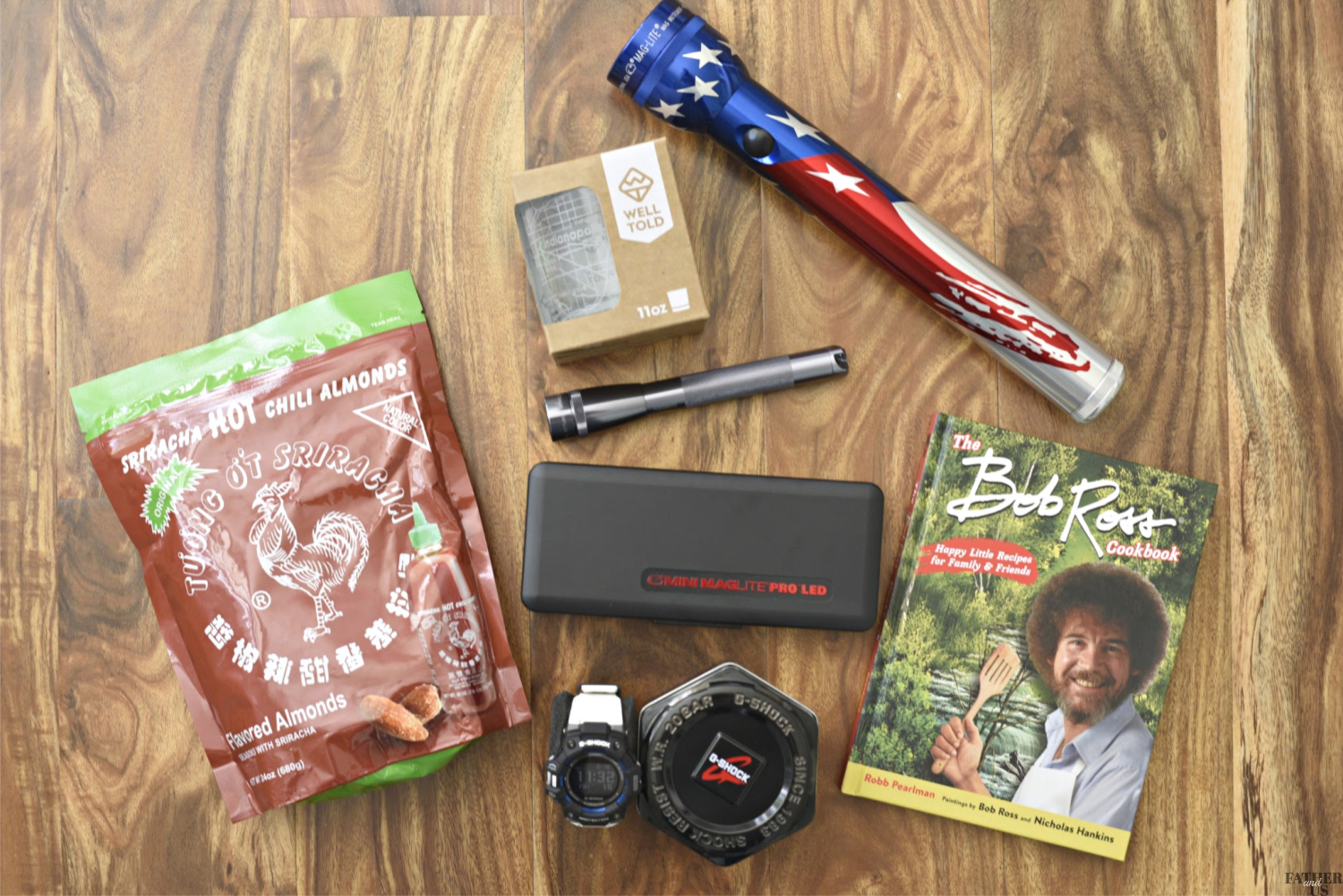 As you can tell by the name of this website, being a father is a huge part of this blog and a huge part of my life. The day I became a dad was, no doubt, the most important day of my life. Making sure my two children are happy, healthy and raised to become wonderful humans is the most important thing in the world for me. I know that a lot of other fathers that I talk to out there agree with me. This is why, it's fun for us dads to have one day a year where we can kick back, relax and maybe even get some cool gifts from our kids! And, if you are looking for cool gifts, I've got you covered! Check out some fun ideas below!
Father's Day Gift Guide-6 Great Gift Ideas For Dad
I know a lot of dads. And almost all of them really like watches. I mean REALLY like watches. So, if you're thinking of getting your dad a watch for Father's Day, you can't really go wrong. But this new GBD100 model from the G-SHOCK MOVE lineup of Casio really takes the cake. I got a G-SHOCK watch last year and I love how tough, durable and fashionable it is. I had no reservations about wearing it while doing yardwork or throwing the football with my son. But the new GBD100 takes everything up to a new level.
If your dad is always on the move, whether through fitness, hiking, hunting, fishing or yard work, this is the watch for him. It has bluetooth connectivity and can connect to a smartphone. So it can help manage health goals and improve running endurance. It is also connected to GPS, so it sports step tracking, distance measurement and other functions. Connected to your phone, it can even give you notifications! And all the GBD100 watches have high–definition MIP LCD and a Super Illuminator. So you can easily read the watch in any setting, even in the dark!
I'm about to head out to the Sangre de Christo Mountains to do some serious hiking. I have no doubt that this watch will be very helpful on my trip. I can't wait to try it out! If you've got an active dad that needs a good training watch, this is the gift for him!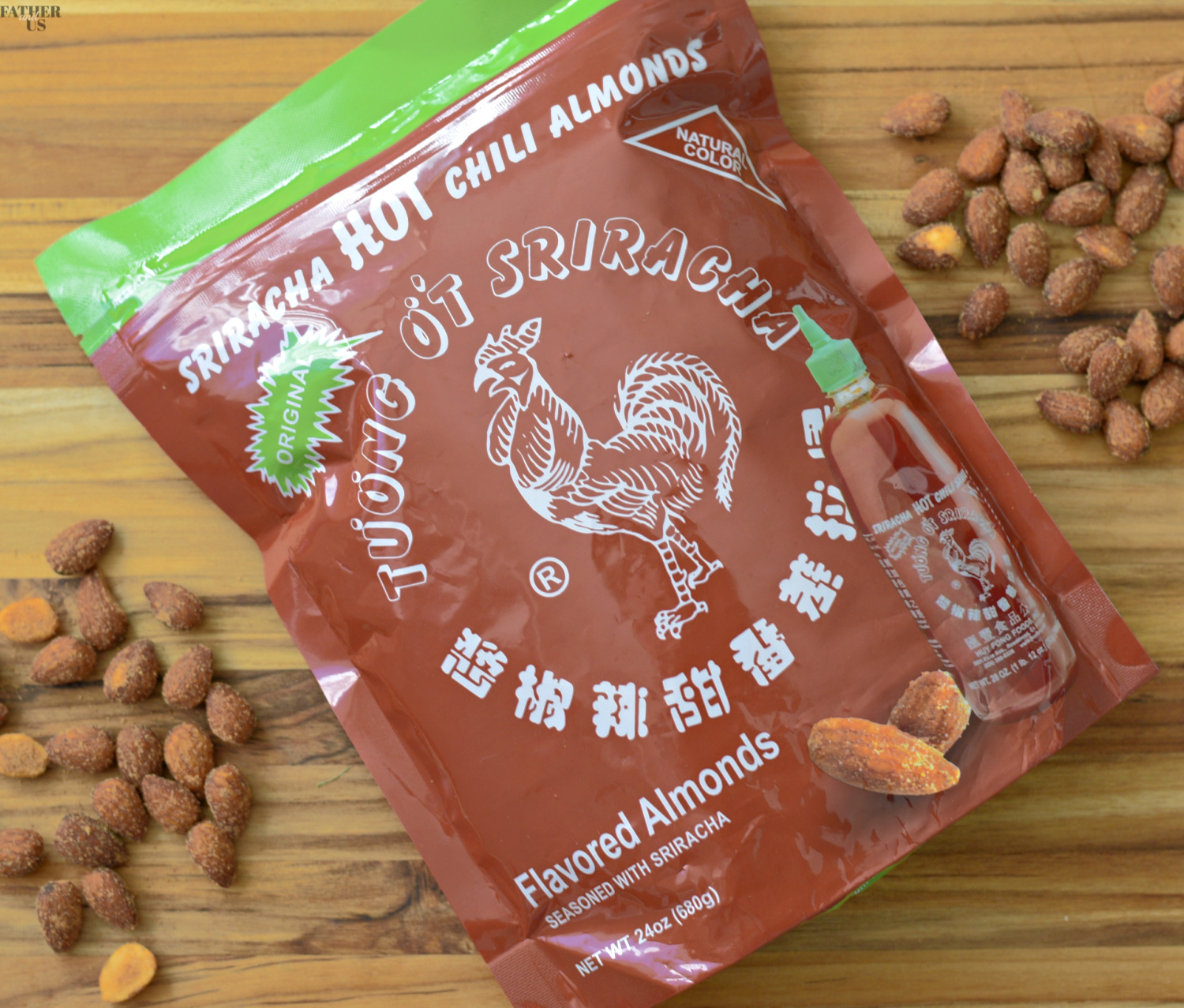 It is no secret in this house that I am a HUGE fan of Sriracha Sauce. That trademark red bottle with the rooster on it is ALWAYS in our kitchen and, I'm not exaggerating, finds it way onto at least one meal a day. It's become a joke with the kids in our house. Almost every meal I say, "Hey, you know what would be good on this?" Then my kids say, "Yes Dad! We Know! Sriracha…."
So when I heard that Huy Fong Foods, the makers of the original, authentic Sriracha Sauce have unleashed Sriracha Almonds out into the world, I was understandably excited. Crunchy California Almonds are roasted in peanut oil and then flavored with authentic Huy Fong Sriracha Seasoning. I can't stop eating these. They have the perfect amount of spice and make the ultimate snack! It is truly a flavor to go nuts for! I also love these because eating Almonds is much better than snacking on potato chips or other fatty or carb loaded foods. So I don't feel guilty if I grab a bowl of these late at night.
And I love the bag they come in! I looks like a giant bottle of authentic Sriracha Sauce. While others have tried to imitate the flavor of Huy Fong Sriracha sauce, I haven't tasted one that can even come close. If you buy these for your dad on Father's Day, make sure you don't try them before you give them to him. If you do, you may decide to keep them!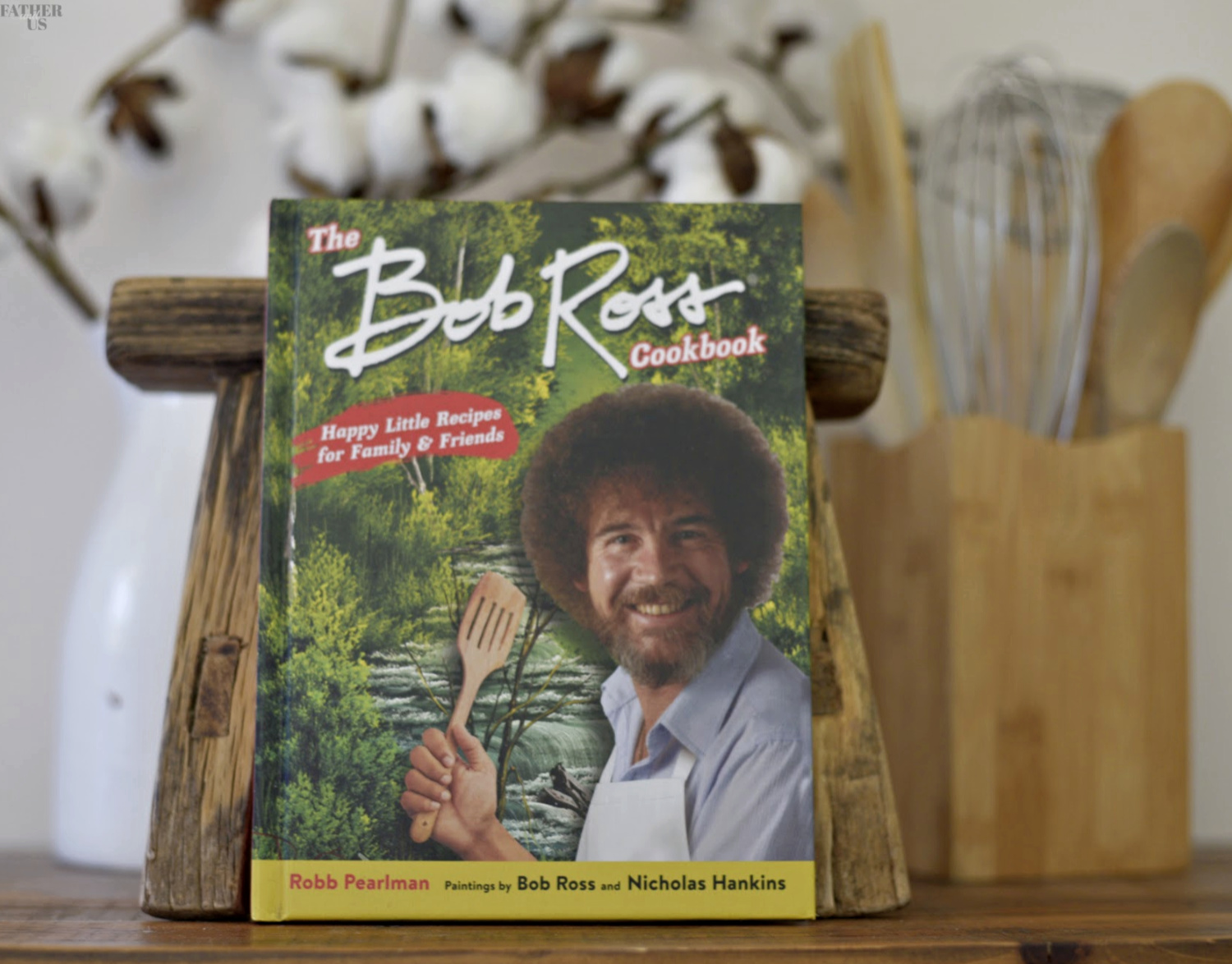 If you are looking to give your dad a little comforting nostalgia for Father's Day, check the Bob Ross Cookbook: Happy Little Recipes For Families and Friends. Filled with recipes for comfort food favorites, full-color food illustrations, Bob Ross Art and some of his quotes, this is truly a one-of-a-kind cookbook. The recipes invoke Bob's trademark tone and wisdom, including Happy Little Roasted Chicken, Curly-Topped Veggie Mac and Cheese and Nothing-to-it Pot Roast. These recipes are easy to follow and fun to cook!
All of us dads fondly remember Bob Ross from back in the day. This distinctive gift will be sure to put a smile on your father's face.
4. HOME TOWN MAPS ROCKS GLASS from WELL TOLD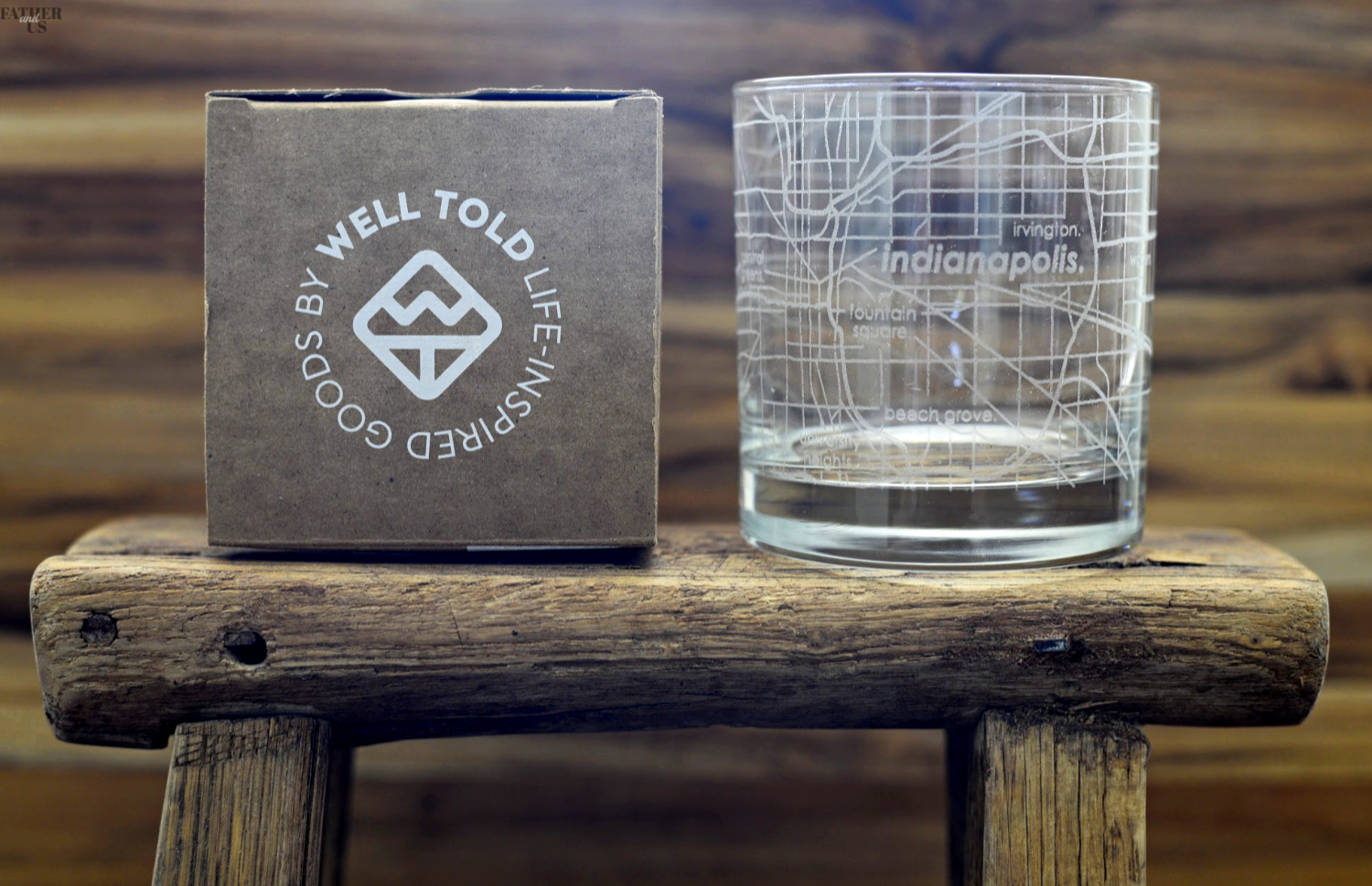 This. Is. Awesome. Give your dad a custom made Rocks Glass that is etched with ANY city or town in the United States. Literally ANY city or town. I didn't believe this so I went to their website and just started putting in some of the smaller towns I've lived in during my life. They were all there! The glass has a detailed map of the city etched into it, including landmark streets, neighborhoods and coordinates. It really is super cool. You can also add a personalized text to make this a really unique gift for your dad. Oh yeah, plus they are dishwasher safe! Yay!
I don't really know what else to say about this other than you need to click immediately on the link above and check it. Playing around on their webpage is fun and you can see how cool they are for yourself.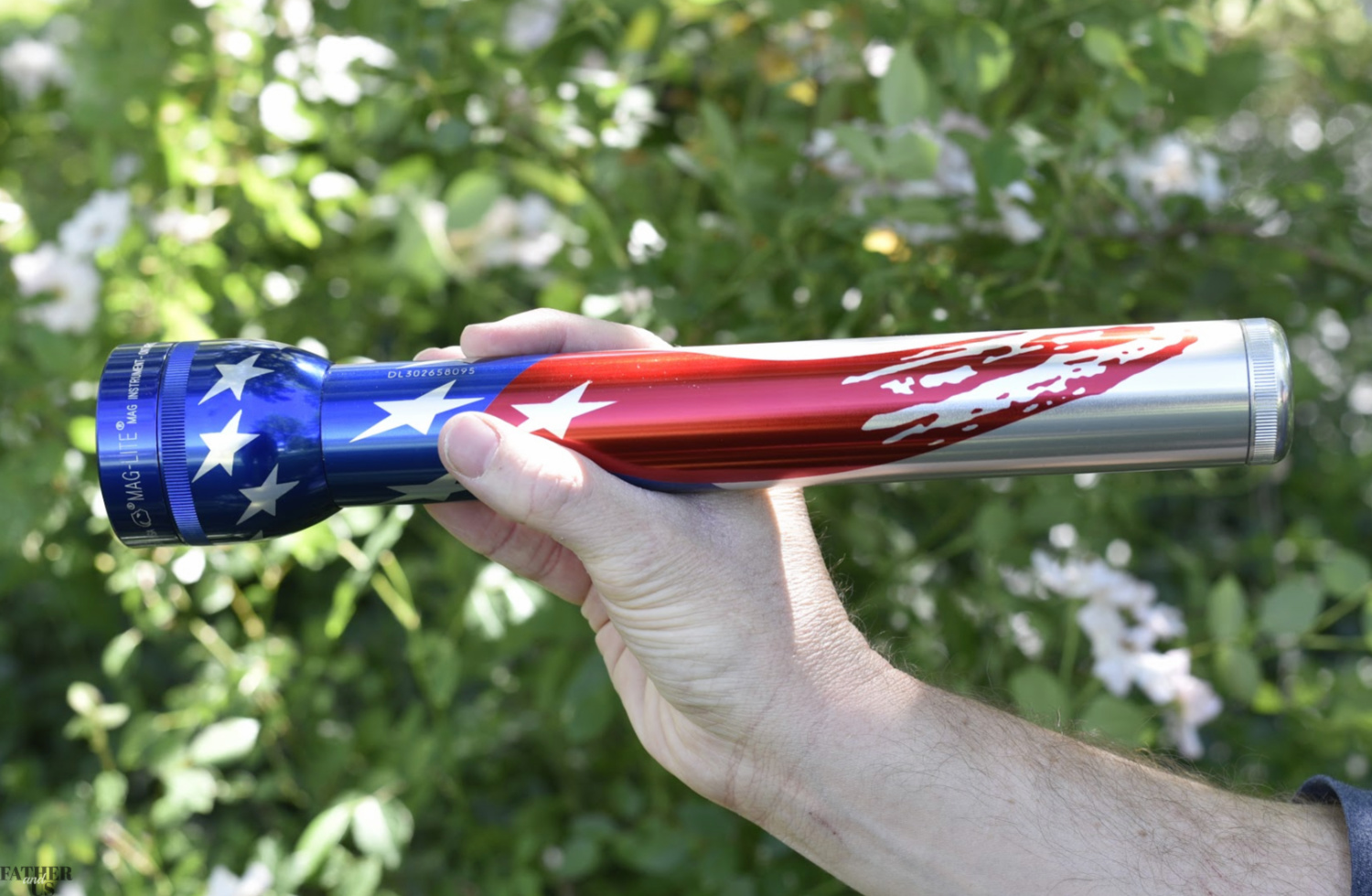 This one-of-a-kind, limited edition, patriotic flashlight from Maglite makes an awesome gift for any father. I know that I can ALWAYS use a new, trusty flashlight around the house. And this one will certainly do the job. Utilizing 3 D-Cell batteries, it has a beam distance of 364 meters. And with dynamic power management, it has up to 79 hours of life, so you can trust that this flashlight will bring light to whenever and wherever you need it.
It's perfect for holidays like the 4th of July or Memorial Day. Or it can just be a fun piece of Americana for the patriot in your family. And it is designed, engineered and manufactured right here in the good old USA!
Act now to get this gift for Father's Day and receive 15% online orders.* This offer is good from June 12, 2020-July 31, 2020. Just use the code BB15 at checkout!
*Some restrictions apply. Outlet, seasonal shop and discounted items excluded. Cannot be combined with another offer or discounted item. U. S. Shipping addresses only. Promotion available for limited time.
A whole lot of illuminating power in a small package, Mini Maglite® Pro LED Flashlight is one of the most iconic flashlights in the world. Sleek, small and with a powerful beam that can reach almost 200 yards, this flashlight is a must-have for your house, car, garage, toolbox, boat or even your pocket! Wherever you may need some extra light.
It comes in 8 cool and fashionable colors to choose from, so I'm sure you'll find a style that dad will love. Utilizing 2 AA alkaline batteries, it has dynamic power management for a cool 2.5 hours of runtime. It looks cool, is water resistant is strong enough for just about any application. This is one of those gifts that you will give your dad and he will actually USE it all the time for many years to come.
Act now to get this gift for Father's Day and receive 15% online orders.* This offer is good from June 12, 2020-July 31, 2020. Just use the code BB15 at checkout!
*Some restrictions apply. Outlet, seasonal shop and discounted items excluded. Cannot be combined with another offer or discounted item. U. S. Shipping addresses only. Promotion available for limited time.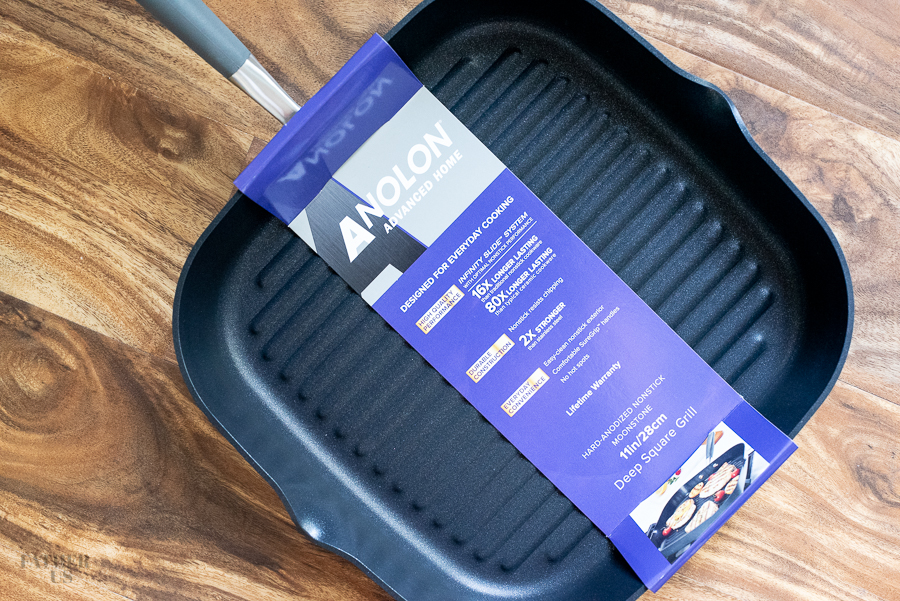 Bring the grilling inside with Anolon cookware. This 11-inch Deep Square Grill pan is super durable and sapphire reinforced. It's thick, stainless steel base is perfect for easy searing. And you know, us dads LOVE to sear stuff. Seriously. The sound of a steak searing on a grill is something I could listen to all day. It is easy to clean with non-stick surfaces both inside and outside and has comfortable, molded handles for optimum comfort.
After making hard-anodized cookware for decades, this Anolon line is the pinnacle of their development. They use patented technology like their Precision Forge™ and their seamless, flat rivet Unity Surface™to deliver cookware that you can count on in the kitchen.. With their hard anodized aluminum, they are super durable and you can depend on them, even in daily use, for ever. And Anolon offers a warrant to match that expectation and they stand by their cookware for life!
Available in four colors: Moonstone, Onyx, Bronze and Indigo, they look cool, modern and sleek. And will cook full-flavored home cooked meals with ease. The pan heats evenly and has it's raised edge, square shape gives you 27% more cooking surface, so you can brown and sear with ease.
In addition to the 11-inch Deep Square Grill Pan, they have a ton of really cool products on their website. Click the link above and head there to check them out!