THIS POST MAY CONTAIN AFFILIATE LINKS WHICH MEANS WE EARN A SMALL COMMISSION.
These 43 Funny Clean Jokes For Kids will keep your little ones laughing. From silly puns to zany riddles, these are the best kids jokes out there.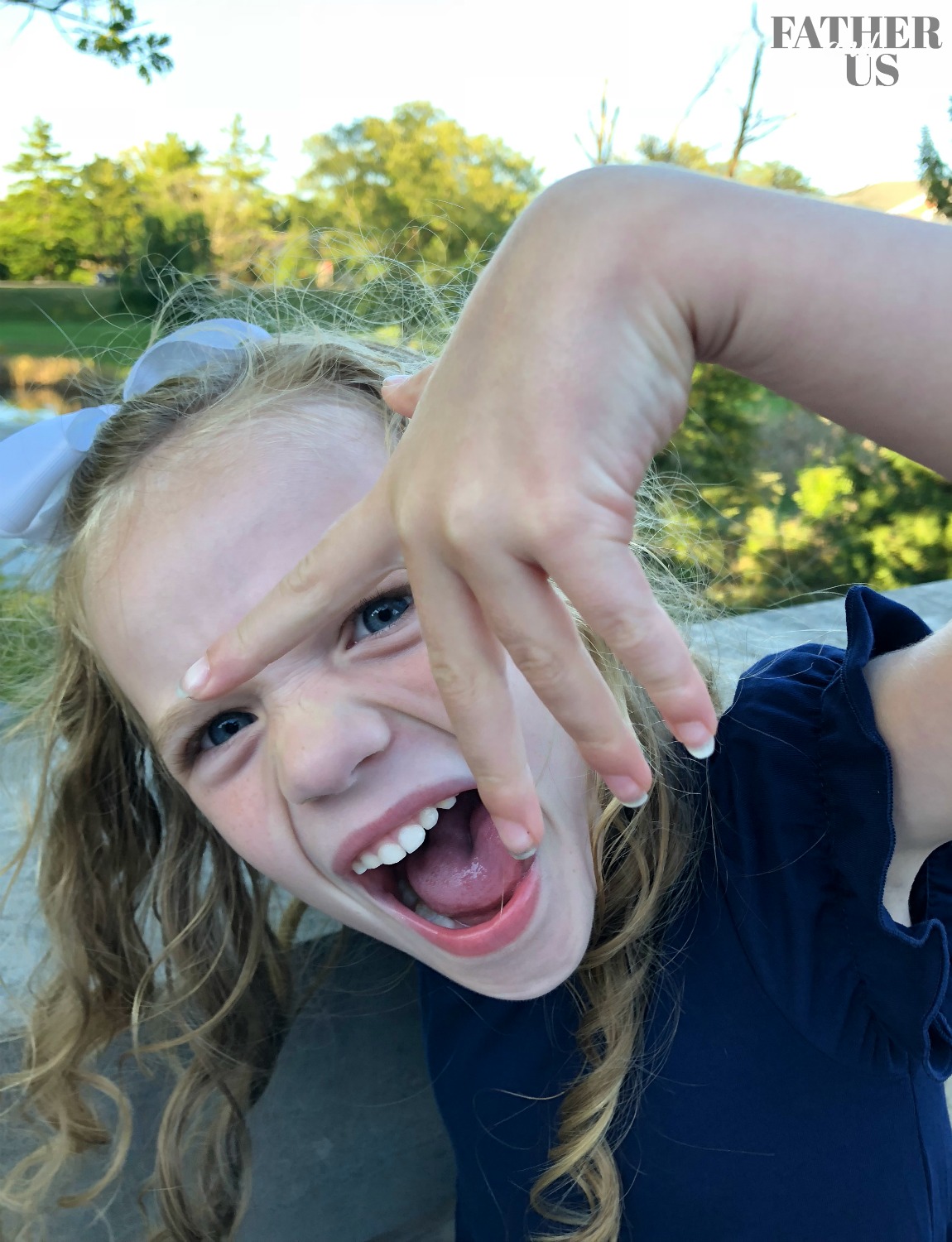 When we go out to eat at a restaurant, we have a family rule that no phones or tablets are allowed.  Of course, this is a rule at home as well, but I'll often see parents let their kids be on tablets at the tables in restaurants.  This is something we always try to avoid.  It is sometimes a challenge for my wife and I to keep our phones in our pockets, but we do.  Going out to eat as a family is a special occasion and a chance to all have fun together as a family.
Funny Jokes For Kids
But, the kids DO need something to entertain them. We have a come up with a number of fun games that we can all play together. But, the biggest hit at the dinner table has been to take turns telling funny jokes for kids.  The kid's school does a silly joke every day during their announcements, so they never have a shortage of them.  For this, I will make the exception to take out my phone and look up a whole bunch of funny jokes to all take turns telling.  I think tech is ok if the whole family is doing something wholesome with it.
The only problem is a lot of the jokes that I find online are:
Not Funny
Above the Kid's Heads
Too "adult"
So, I have gone through A LOT of them to create a list of the best jokes for kids.  These are all funny, clean and your child will be able to get the punchline.
So, without further ado, here is a list of 43 Funny and Clean Jokes For Kids
43 Funny and Clean Jokes For Kids
What did the policeman say to his belly button?
You're under a vest!
What did one ocean say to the other ocean?
Nothing, it just waved.
Why shouldn't you write with a broken pencil?
Because it's pointless.
What do you call a fake noodle?
An impasta

What do call cheese that isn't yours?
Nacho Cheese
What do you call a sleeping bull?
A bulldozer!
Where do pencils go for vacation?
Pencil-vania
What did the judge say when the skunk walked in the court room?
Odor in the court.
What did the janitor say when he jumped out of the closet?
Supplies!!!!!!!
Why couldn't the pirate play cards?
Because he was sitting on the deck!
What did one elevator say to the other elevator?
I think I'm coming down with something!
Why couldn't the bicycle stand up by itself?
It was two-tired!
What did the triangle say to the circle?
You're pointless!
What is an astronaut's favorite place on a computer?
The Space bar!
Why did the scarecrow win an award?
Because he was "out standing" in his field.
Why did the dinosaur cross the road?
Because the chicken joke wasn't invented yet.

What did one hat say to another? 

You stay here, I'll go on a head

Why are pirates called pirates?
Because they arrrrr.
Why does a Moon-rock taste better than an Earth-rock?
Because it's a little meteor
What do you call a guy who never farts in public?
A private tutor
What did the buffalo say to his son when he left for college?
Bison
Why do ducks make great police officers?
Because they always quack the case.
What kind of shoes do all spies wear?
Sneakers
Why did the belt go to jail?
Because it held up a pair of pants!
Why aren't koalas actual bears?
The don't meet the koalafications.
Why is there a gate around cemeteries?
Because people are dying to get in!
How does NASA organize a party?
They planet
Who walks into a restaurant, eats shoots and leaves?
A Panda
What did one eye say to the other eye?
Don't look now, but something between us smells.
What sound do porcupines make when they kiss?
Ouch!
How do hens cheer for their team?
They egg them on!
What has ears but cannot hear?
A cornfield.
What did one plate say to the other plate?
Dinner is on me!
Why did the student eat his homework?
Because the teacher told him it was going to be a piece of cake.
Why are ghosts bad liars?
Because you can see right through them.
Why was the picture sent to jail?
Because it was framed!
What do you call an old snowman?
Water
Why did the superhero flush the toilet?
Because it was his doody
What did the zero say to the eight?
Nice belt!
Why did the mushroom get invited to the party?
Because he was a Fun-Guy.
Why couldn't the pirate play cards?
Because he was sitting on the deck!
Why should you never tell a pig your secret?
Because it is sure to squeal.
Pin For Later: