THIS POST MAY CONTAIN AFFILIATE LINKS WHICH MEANS WE EARN A SMALL COMMISSION.
There is nothing like a nice, warm drink to heat you up from the inside when the weather starts to get chilly in the Autumn. These 17 Fall Cocktail Recipes are the perfect thing to fight off the cold. Sit by the fire, watch the football game or put one in a to-go mug for a nice walk among the falling leaves. From bourbon to sangria, we have it all the festive cocktails you can imagine listed right here.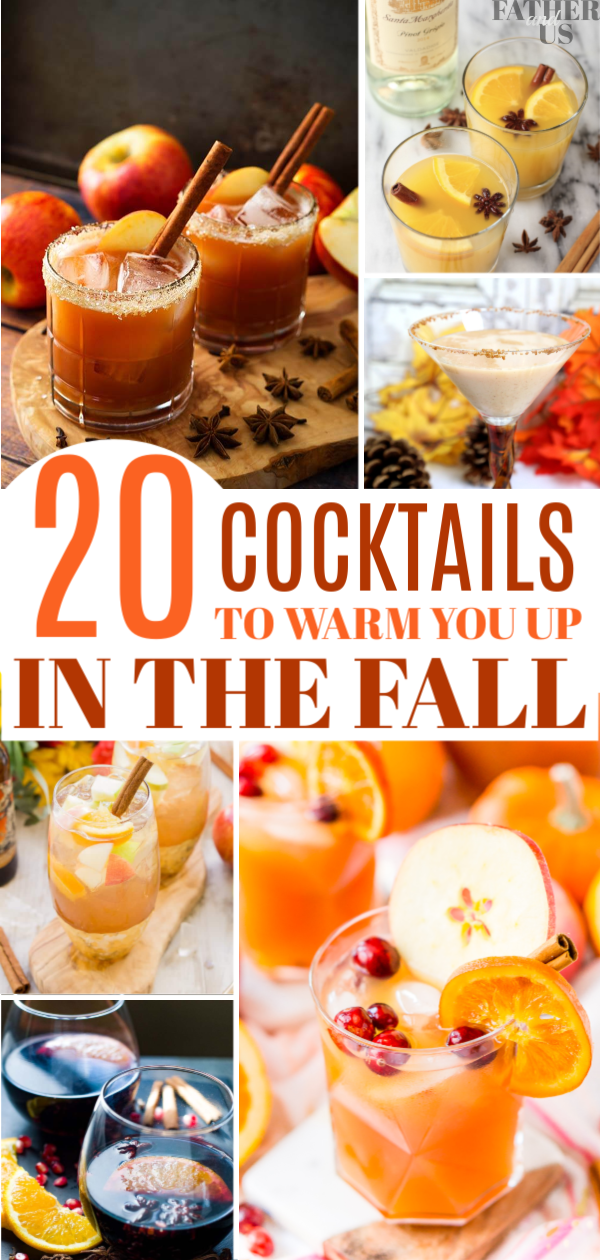 It seems like Fall is just about everyone's favorite time of year here in the Midwest. The weather is nice and mild and the humidity of the summer finally goes away. The leaves on the trees are vibrant in their last days before falling to the ground. We can get out our sweaters and see our breaths in the mornings. The only thing that could make it better is some nice, warm fall cocktails inspired by the holidays and the season. So, I've decided to round up 17 of the best ones that I could find. Enjoy!
20 Fall Cocktail Recipes