THIS POST MAY CONTAIN AFFILIATE LINKS WHICH MEANS WE EARN A SMALL COMMISSION.
Check out these 20 Game Day Food Recipes that are fun, easy and delicious.  They will keep your guests happy and cheering for the hometown team!  We love hosting big Game Day parties in our house.  The finger food, the fun and the company are the things that make us most happy in life.  That, and our team coming away with a win!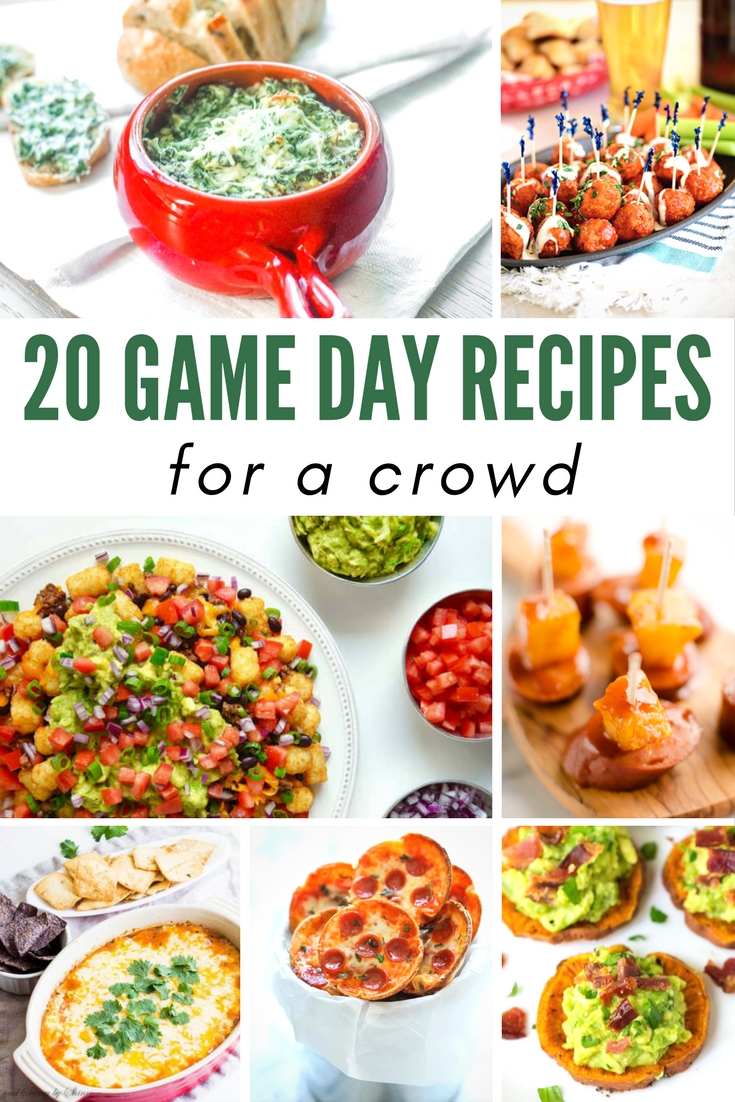 For more ideas, check out my posts March Madness Party Ideas and my Air Fryer Chicken Dry Rub Recipe!
Game Day Food Recipes
Whether it is the NFL playoffs, March Madness, the a big NBA game or the Olympics, there is nothing better than getting together with friends and family to all cheer on  your favorite team.  It doesn't take too much to have a successful watching party at your home.  You just need a TV, good friends, drinks and, of course, some great snacks for your crowd!  I have found that creating the perfect Game Day Food Recipes revolves around more than just the food tasting great.  Sure, that is important.  But I also want these recipes to be quick and easy.  I don't want to be slaving in the kitchen all day when I could be hanging out with everyone and enjoying the day.  Another thing that I look for in my Game Day Food recipes is that I want it to be easy finger foods.  It is important that my guests are able to easily grab whatever looks good to them and put it on their plate with minimal hassle.
Easy Finger Foods
So here are 20 easy finger food recipes that everyone will enjoy for your next sporting event.