THIS POST MAY CONTAIN AFFILIATE LINKS WHICH MEANS WE EARN A SMALL COMMISSION.
This refreshing blueberry shot recipe is simple and easy to make, with just the right amount of sweetness. Vanilla vodka and lemon rum makes this the perfect party drink that people will be talking about for years to come.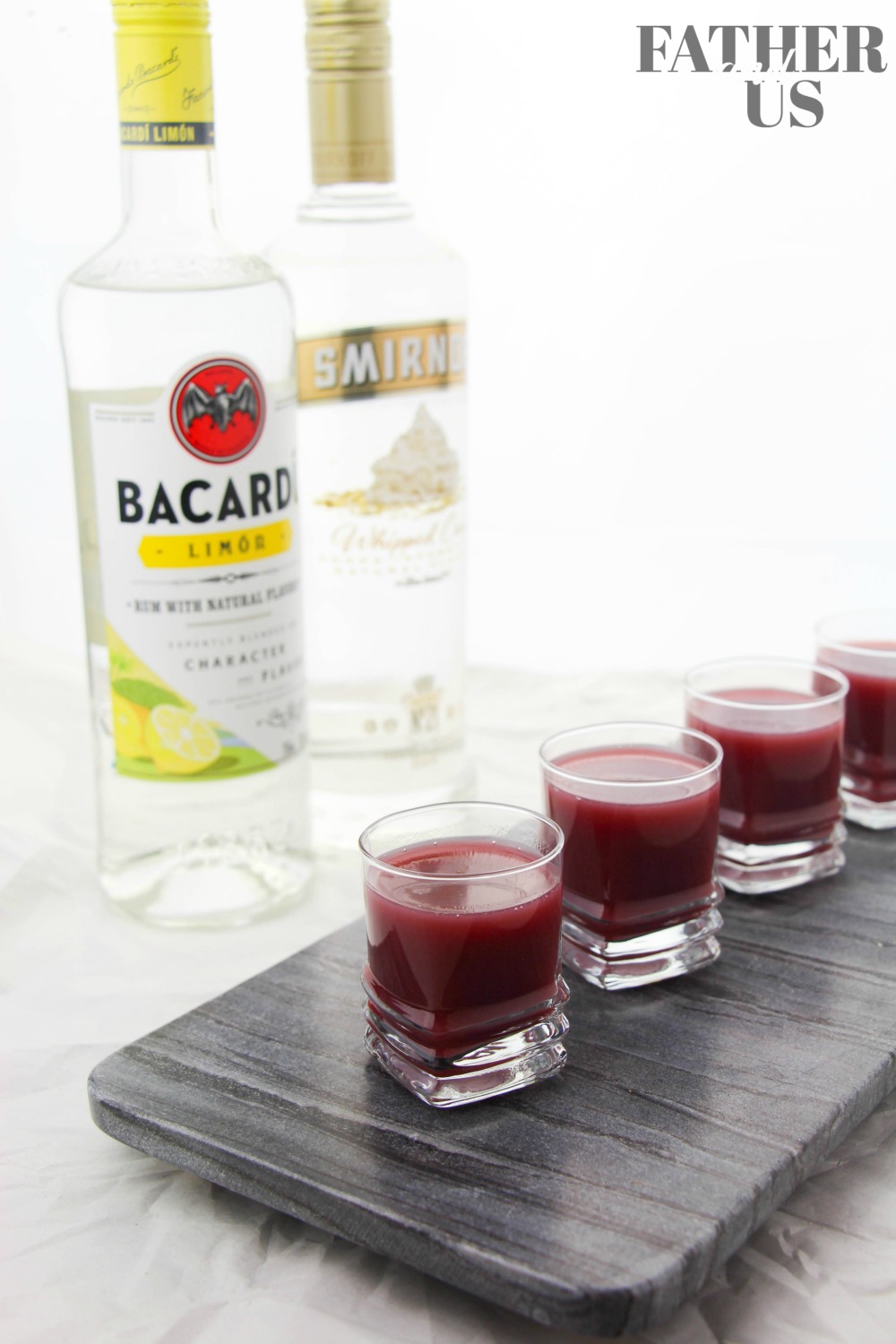 The Perfect Party Drink
Looking for the perfect party drink for your next gathering?  It can be difficult to find a party drink that everyone is going to love, but I think I have it right here! These Blueberry Blitz shots are easy to make, refreshing to drink and will be enjoyed by everyone.  Great for a Valentine's Day party or a fresh adult beverage option for your summer party, these shots are fantastic any time of the year.
This is one of those recipes that every party-goer needs to have in his arsenal.  They are easy to make yet pack a big punch . Get ready to wow your  guests with this beautiful drink. I love to make them ahead of time and put them into a pitcher.  The drink looks great presented in this way and it makes it super easy to serve while still enjoying your gathering. One you master this recipe, try changing up the juice and trying different flavors of vodka to make your own version.

Blueberry Blitz Shots
Ingredients:
1/2 cup fresh blueberries
2 teaspoons sugar
2 oz juice of choice (berry preferably)
6 oz vanilla vodka
2 oz lemon rum or vodka
How to make Blueberry Blitz Shots
Directions:
Place the blueberries in the bottom of a cocktail shaker and then add the sugar. Let sit for 5 minutes before filling the shaker with ice.
Pour in the juice and shots and shake vigorously for 1 minute.
Strain into shot glasses (or a pitcher then shot glasses).
Enjoy!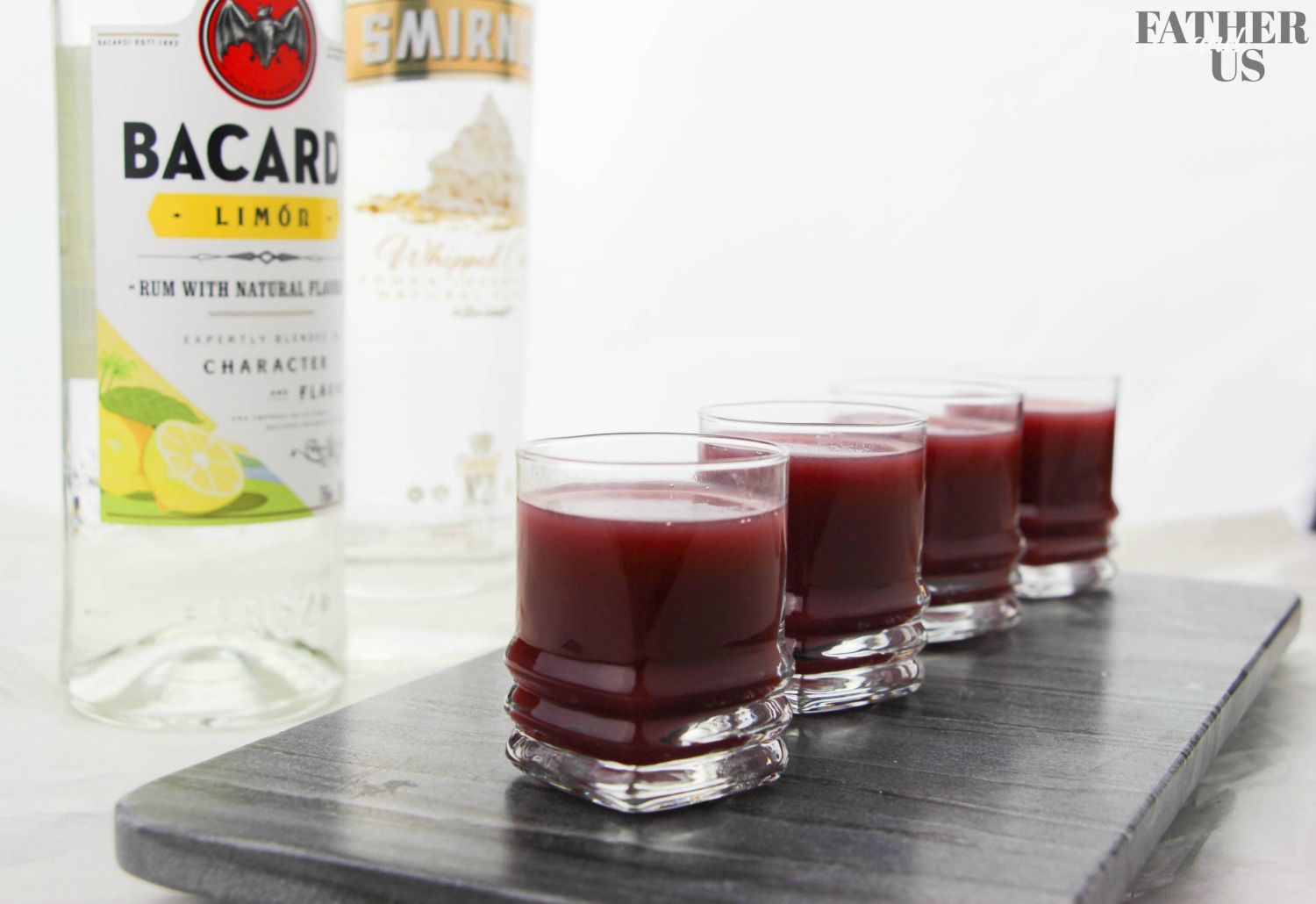 As you can tell, I love making drinks of all kinds, I even brew my own beer!  If you are interesting in making your own beer, check out my Chocolate Porter Beer Recipe that is perfect for beginner brewers.
Pin For Later-