THIS POST MAY CONTAIN AFFILIATE LINKS WHICH MEANS WE EARN A SMALL COMMISSION.
Homemade Blueberry Maple Tarts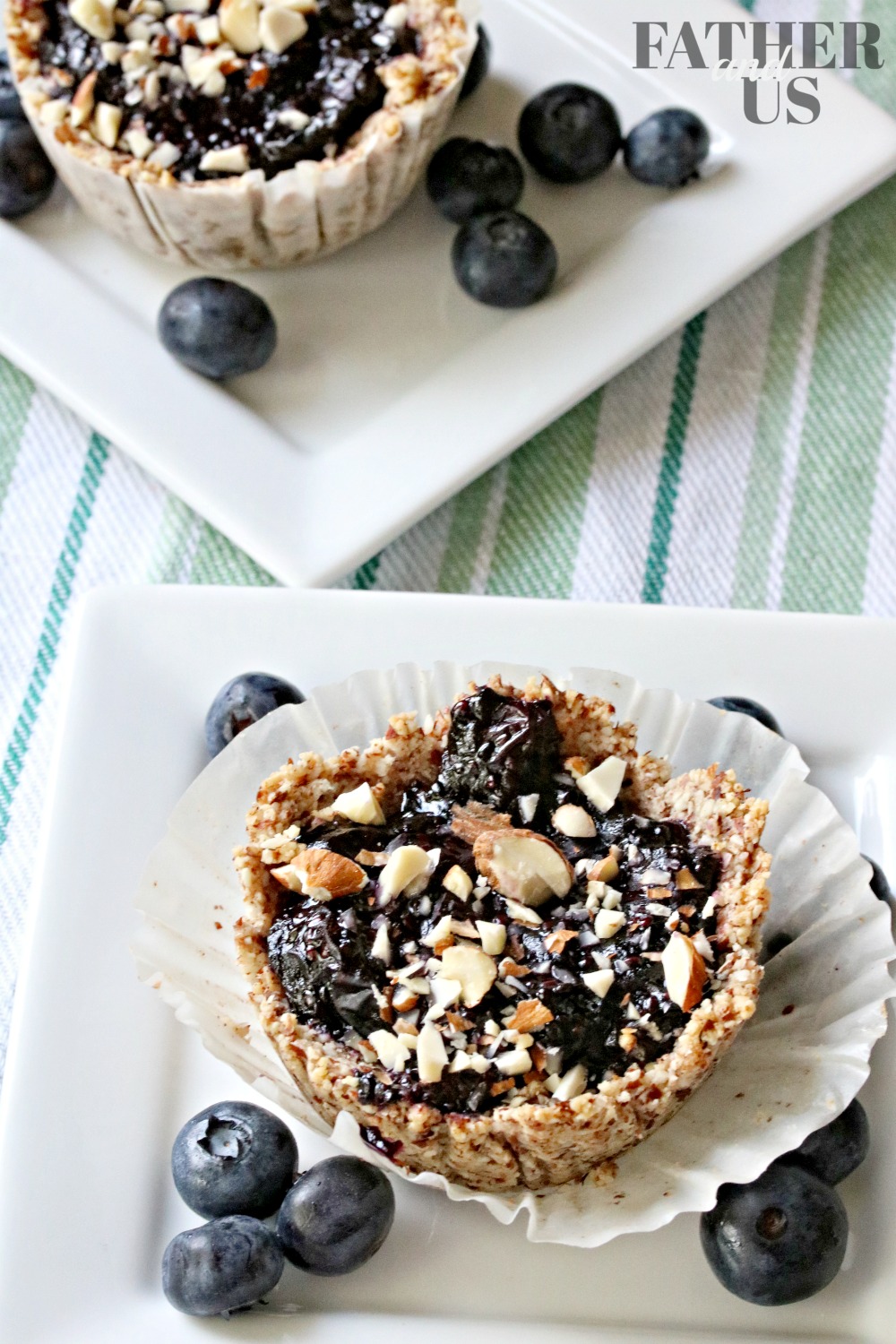 These quick, easy and all-natural Blueberry Maple Tarts are just the dessert for any occasion.  Looking great on a serving platter and very easy to eat, they are perfect for parties and gatherings.  I recommend making them ahead of time and having them ready for everyone when they arrive or for after dinner.
I love that these are made with wholesome, natural ingredients.  It is amazing the quality of food you can attain with just a little tiny bit of effort in the kitchen!
Ingredients-
Blueberry Jam:
1.5 cups blueberries
3 tablespoons pure maple syrup
1 tablespoon chia seeds
Crust
2 cups almond meal
2 tablespoons coconut oil (measured solid)
1 teaspoon cinnamon
1 egg
1.5 tablespoons chopped almonds for topping
Recipe Instructions-
Make the jam:
In a pot combine the blueberries and syrup and heat over medium high. One beginning to boil/simmer, use a potato masher to mash the blueberries leaving some intact for texture.
Add in the chia seeds and stir to combine.
Reduce heat to medium low and let simmer for 8-10 minutes or until desired texture.
Note: add in extra syrup if you prefer a sweeter taste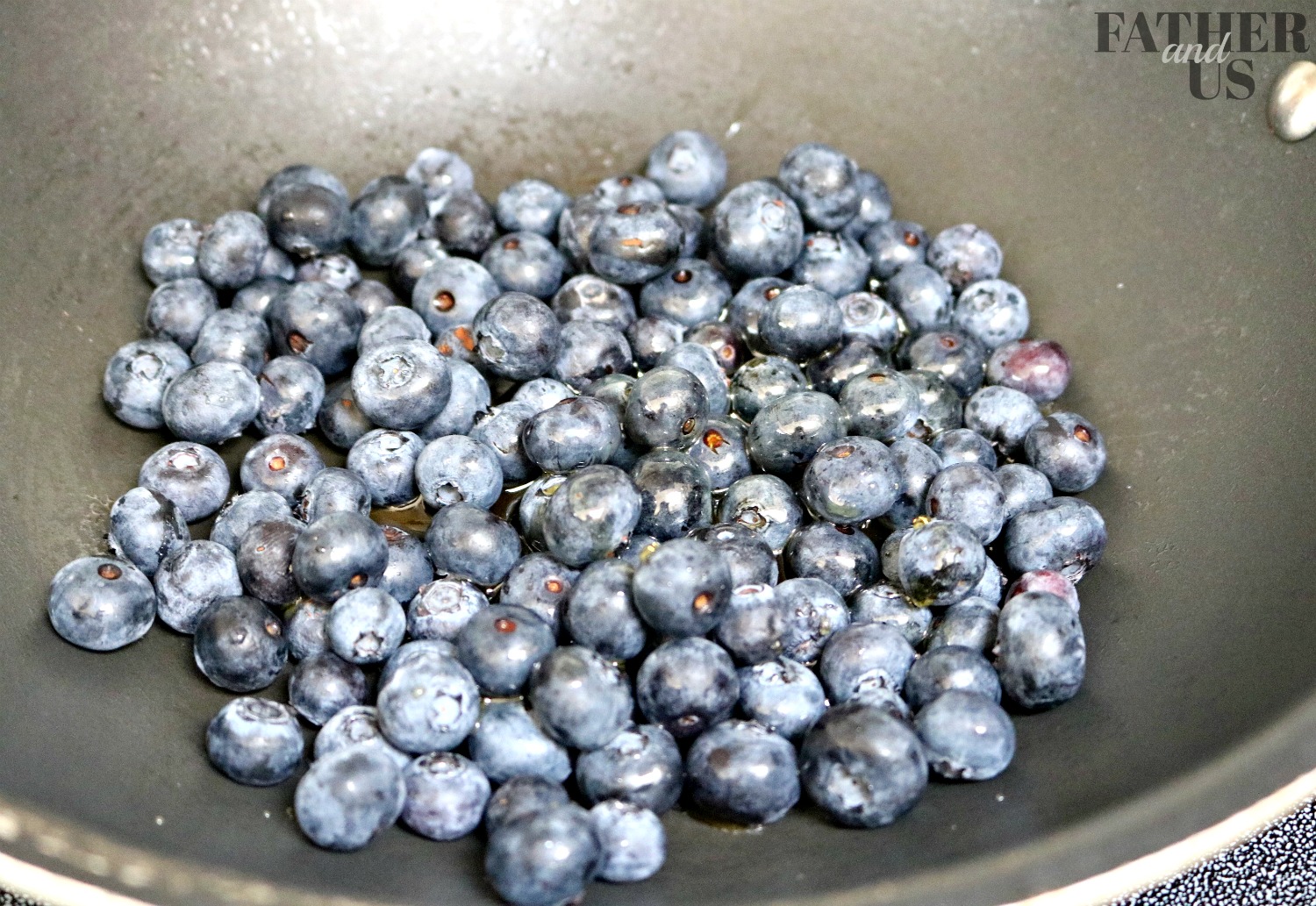 Make The Crust:
Preheat the oven to 350 degrees.
In a large bowl combine all crust ingredients (except chopped almonds). Mix until it sticks together.
Line a muffin tin with inserts and divide the almond mixture evenly into six tins. It will look like more than you need but you want the crust to be thick so it doesn't fall apart.
Using your fingers, spread the mixture over the muffin tins pressing hard so it holds together.
Bake in the oven for 8 minutes. The coconut oil will be bubbling on top, let them cool and firm up for ten minutes.
Assembly:
Evenly distribute the blueberry mixture into the muffin tins.
Top with chopped almonds. Bake for three more minutes to combine flavors.
Remove and let cool before enjoying!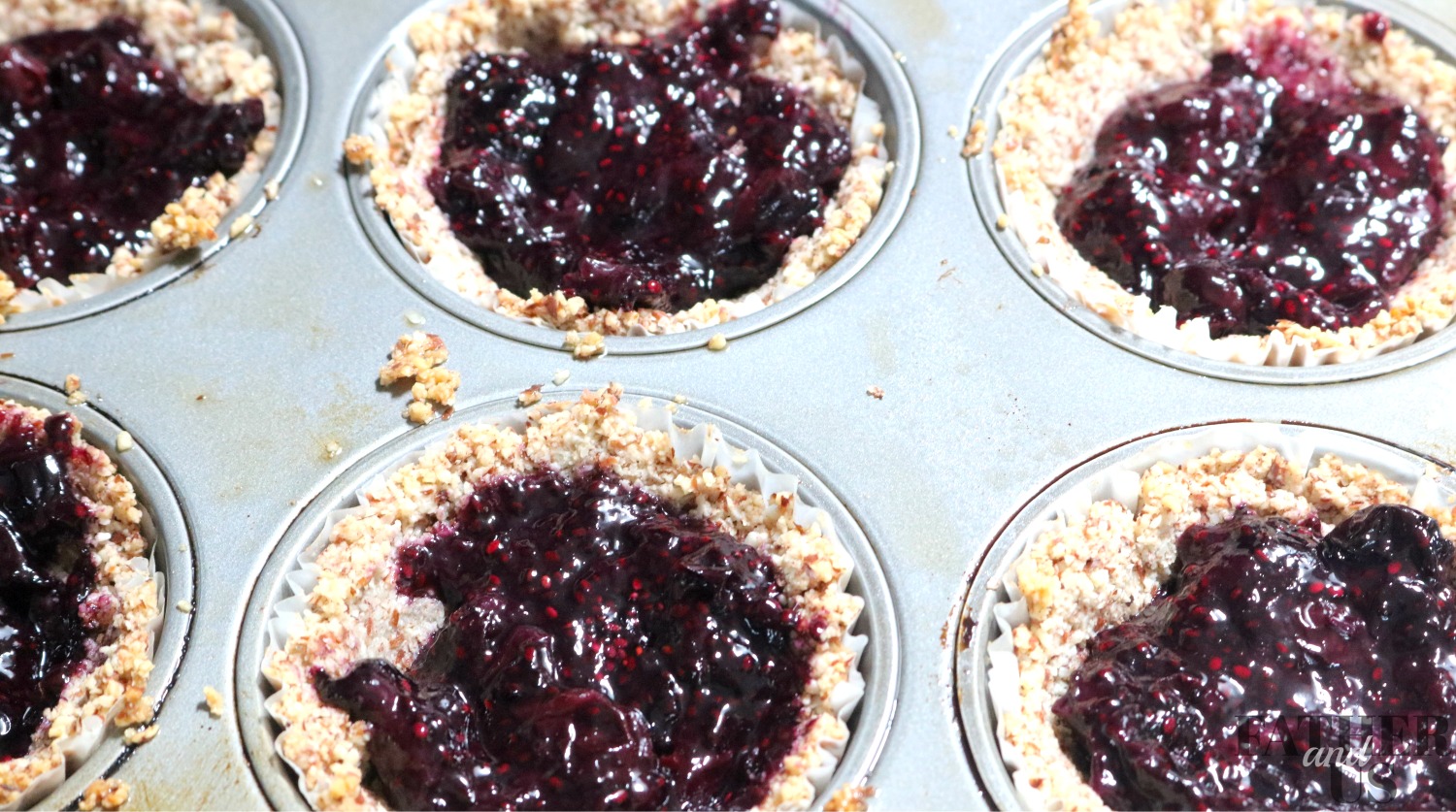 Makes six Blueberry Maple Tarts. Enjoy!
Pin For Later