THIS POST MAY CONTAIN AFFILIATE LINKS WHICH MEANS WE EARN A SMALL COMMISSION.
Storm Trooper Birthday Party Treats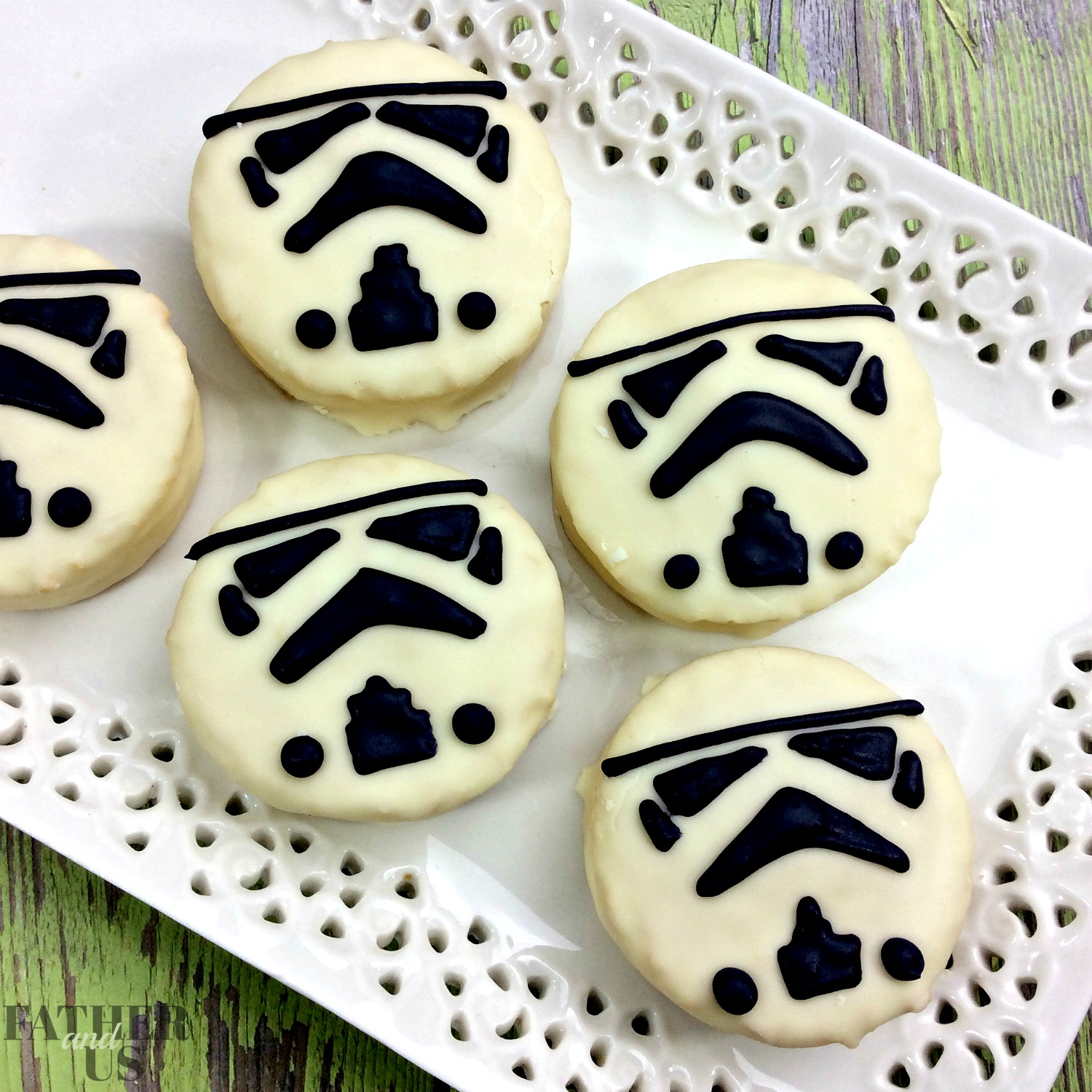 I want to share this idea for these fun Storm Trooper Star Wars Treats.
My son's birthday is coming up quickly.  Every year, he is very excited about his birthday party.  Yes, he loves the presents and the cake, but he also loves the fact that he can pick out the theme of his party.  Over the years, we have had Teenage Mutant Ninja Turtles, Race Cars, Mickey Mouse (when he was very young) and Football.
This year, he is all about Star Wars.  With all the great Star Wars movies that have come out in the past couple years, I am not terribly surprised.  So, my wife and I have been looking for some fun Star Wars treats and decorations for his part this year.
We found these super fun Storm Trooper Ding Dongs.  They are perfect for little hands to grab and will look great among all the other Star Wars Decorations we have during the party.  They are also easy and fun to make as a family.  Enjoy!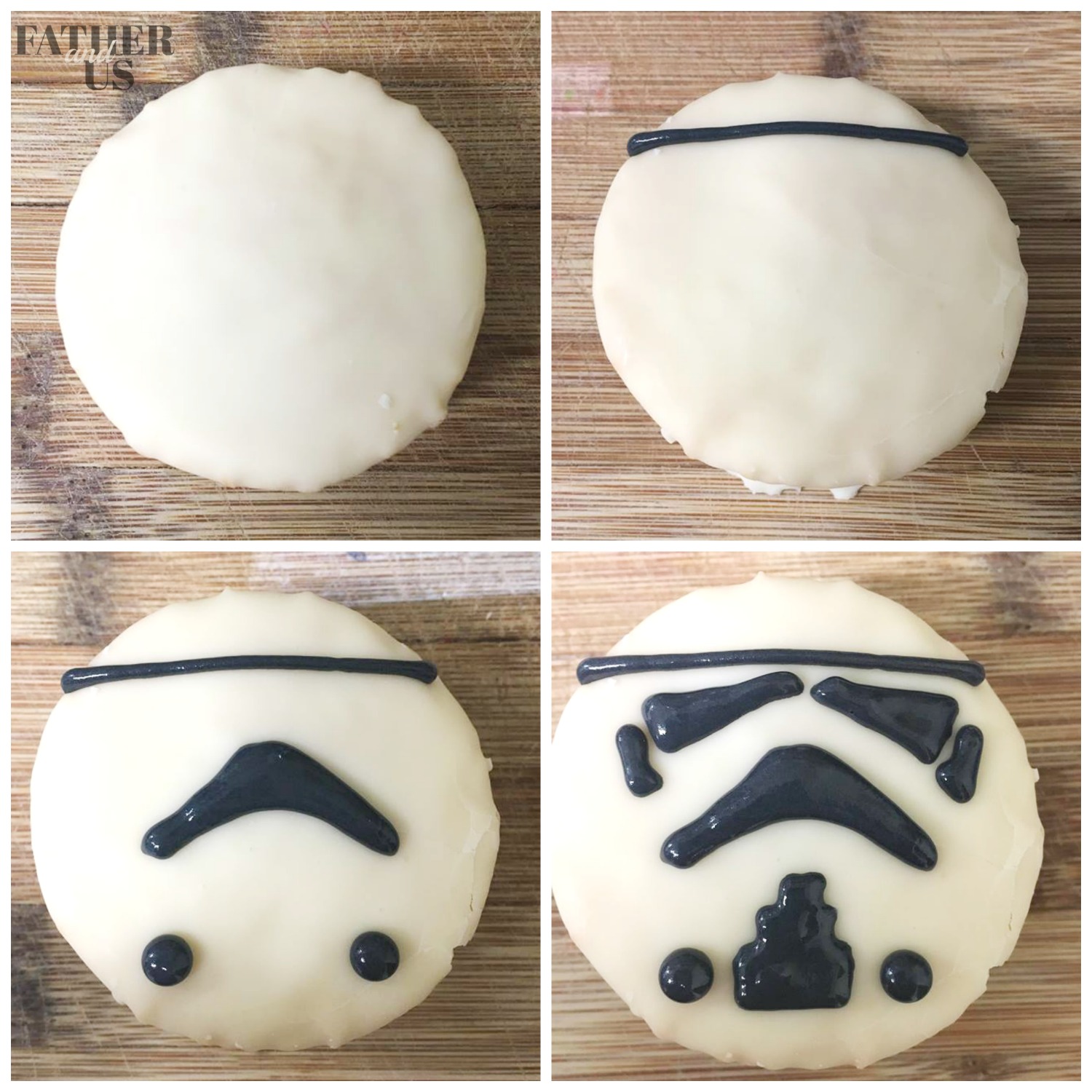 Star Wars Treats Ingredients
1 package of white chocolate ding dongs
2 egg whites
1/4 tsp cream of tarter
2 C powder sugar
black gel food coloring
1 disposable piping bag fitted with a number 2 tip
1 cookie sheet fitted with parchment paper
Star Wars Treats Directions
Unwrap ding dongs and place onto the cookie sheet
Using a standing mixer, combine egg whites, cream of tarter, and powder sugar and mix on medium speed until stiff peaks form about 7 minutes
Mix in the black gel food coloring
Scoop the icing into a piping bag
Pipe a black line going horizontal at the 3/4 mark on the ding dong
Next pipe on a thick upside down V and two dots on the bottom corner like shown in the IP image
Finish the ding dong by piping out the rest of the stormtroopers face.
Let dry for an hour before enjoying!
Pin For Later