THIS POST MAY CONTAIN AFFILIATE LINKS WHICH MEANS WE EARN A SMALL COMMISSION.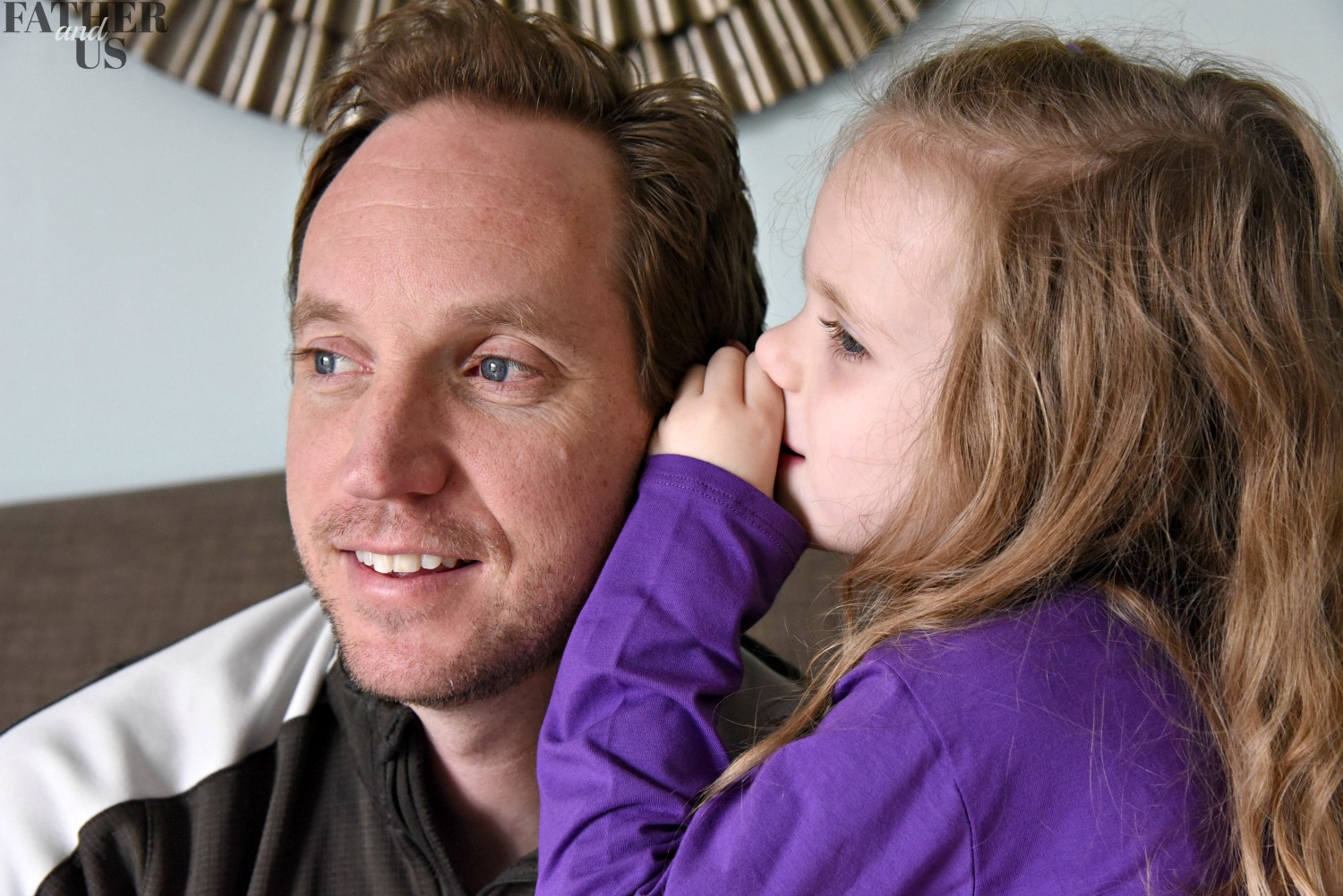 My Journey to Admitting I was Hearing Impaired
I failed my first hearing test when I was in 2nd grade.  Like all the other kids in my class, I had been called out in the hall to sit down and raise my hand when I heard the beeps in the headphones.  Evidently, I didn't raise my hand at the right times.  I failed the test.  They called my mom.
This started my lifetime of dealing with hearing loss.  In those early days, I don't remember it having much of an effect on my life.  I played with my friends and could hear my Saturday morning cartoons at a normal volume.  I did ok in school.  I had a normal childhood.
Things changed as I got older. I was having trouble hearing in class during High School.  I didn't even realize it then, but I know it now. My teacher would say something and I would be actively listening.  But I just couldn't register the words in any meaningful way.  As I got older I realized that the sound waves just aren't getting to my brain in the way they need to.  The teacher sounded exactly like that teacher in The Peanuts… "Blah Blah Blah Blah…."  I struggled.
Then came college. Possibly one of the biggest mistakes in my life was passing up the opportunity to have a "note taker" in college.  Due to my documented hearing loss, the University I attended offered to have someone attend my classes for me and take notes down.  Today, this sounds like the greatest thing in the world!  But back then, out of pure stupidity (and certainly pride) I declined this offer.  I went to my classes and didn't even worry about sitting in front.  I took my own notes.
I still wasn't admitting that I had a hearing problem.  I was still able to talk with my friends at the bar.  I loved playing music. I was a talented musician.  I had girlfriends.  I was normal.  People with hearing loss weren't normal to me. Of course, I struggled in college as well. I graduated college with a dicey GPA.  I still just didn't get it.
After college, I started my young adult life in the way a lot of us do.  I had some money in my pocket (not much!), my own place to live, no kids and no real responsibility yet.  I was having a lot of fun.  If college is figuring out who we are, post-college is figuring out who we want to be. Well, I wanted to be a Rock Star! I joined some bands and was on stage almost every weekend night.
In case you didn't know, being in a Rock and Roll band is not good for your hearing.  By now, I realized I was asking people to repeat themselves a little more often.  I think I had admitted to myself I had a hearing problem.  But I hadn't told anyone else and I certainly wasn't going to do anything about it.  I continued to play my music just as loud as before, every night.  I didn't want to use earplugs, my guitar tone just didn't sound the same with them in.  So I splurged and bought "High Fidelity" earplugs.  They cost $40.  That is a lot of money for earplugs.  I wore them once.  It was probably at this point that my parents first suggested that I get hearing aids.  "Absolutely not," I said.
I met Kathy.  We dated.  We got married.  I'm not sure when I told her I had a hearing problem.  I honestly don't remember.  But it didn't seem to have much of an effect on our relationship.  Not back then.
I'd do what my brain had trained me to do all of these years.  I would read lips, use logic, and try to work out what people were saying.  I was pretty good at this.  But not perfect.  I'd learned to smile vacantly and nod as I was calculating.
Sometimes I couldn't work it out and I'd have to take a guess on my response.  It was like "Who Wants To Be A Millionaire".  I was pretty sure I knew the answer but not certain.  I just had to take a stab. I was often wrong. This lead to some embarrassing exchanges.  Someone would ask me where I wanted to eat lunch.  I thought they were asking me about my newborn son.  They would patiently listen to my 4-minute story about my son and then say, "Great, but where did you want to eat"?
I started to realize that people were thinking "there was something wrong with me".  But they didn't know what.  After I would tell people that I had hearing loss, they would sometime chuckle and admit they thought I possibly had some sort of intellectual impairment.  Even more alarming, I've had people think I was just a jerk.  They'd stop by my office door to shoot the breeze and ask me how my weekend was.  Oblivious, I'd just keep staring at my computer, completely ignoring them.  This thought will always make me cringe.
So I started letting people know that I had a hearing problem.  I would get out ahead of the problem. I'd do this as often as possible and as early as possible into the relationship.  I'd usually just make a joke somewhere.  I'd keep it light.  This would fix that problem.
Then I started watching TV with Closed Captions. I don't remember the first time I did this.  But soon, it was required.  I was in a band full of wonderful people playing great music.  I quit.  It was just too loud.  I started playing acoustic stuff with my brother.  It was becoming apparent that I needed to make some changes.  People were still suggesting hearing aids, like I hadn't thought of that before.  But I wasn't ready.
My children were getting older and they learned to talk.  They had all sorts of things to tell me.  I couldn't understand a word they were saying.  I'd make my 3-year-old daughter ask 10 times for a glass of milk.  Although she never said it outright, my wife was concerned that I would be home alone with the kids and not hear someone fall, or cry or need help.  She was right.  I probably wouldn't have.
My hearing was seriously declining now.  Any training that I went to at work was a complete waste of time.  I was willing to sit in the front but still getting nothing.  My coworkers were frustrated with me.  I certainly wasn't making their job easier.   My wife was frustrated.  Asking me to get the ketchup out of the fridge took a minute of her repeating herself.  It would have saved time if she just did it herself.  She started to snap at me a bit.  I can't blame her.  She had been dealing with this for about 17 years.
And I just couldn't hear my children at all.  I was missing a lot. Cute outbursts to laugh about forever.  Important questions about life.  Requests for help.  It was all just slipping by.  I had to do something.  This was two years ago.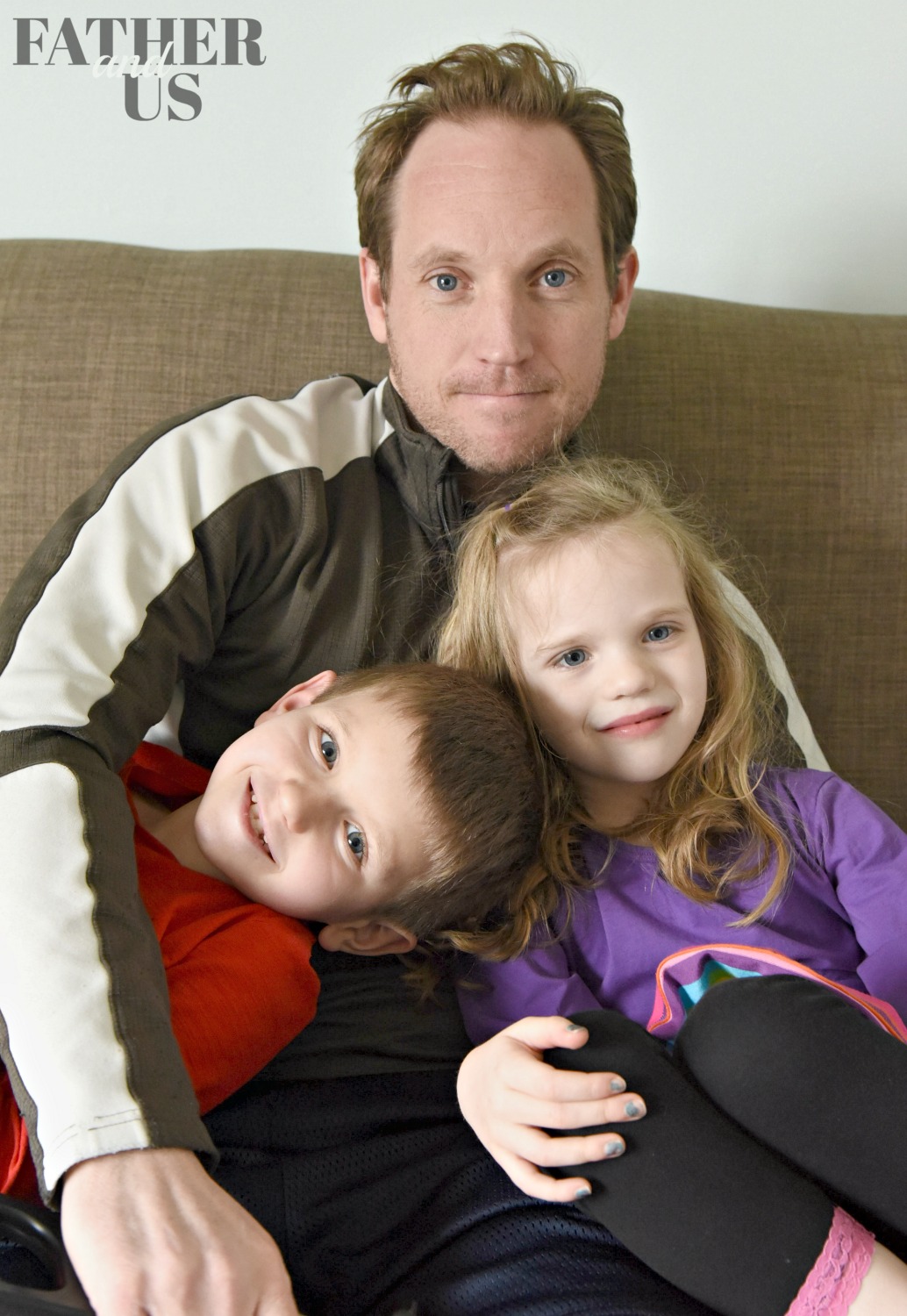 So, I went to my primary care physician.  He referred me to an ear doctor. I was charged by everyone for all sorts of repetitive tests.  Long story short, I was $300 in the hole before I even met the woman who gave me the options for hearing aids.  I spent about 30 minutes with her while she told me they would cost about $4000.  Then she billed me $200 for the "consultation".  That did it for me.  I can't afford this.  It was too overwhelming.  I was probably looking for an excuse anyways.  I still wasn't ready.
And my life went on.  And my hearing got worse.  I was back in loud bands now.  At least now I used those Hi-Fi ear plugs.  I knew the stakes.  Late last year, I was required to go to a two-day certification at work.  If I didn't pass the test at the end of the class, I wouldn't be able to do my job.   I told the instructor about my hearing loss.  I sat in the front but still couldn't hear.  Somehow, I passed. But this terrified me.  This is no way to live.  Maybe it was time to try again.
About one month ago, I googled "hearing aid reviews".  I came upon a company called Zip Hearing.  I did some research and, unbelievably, could not find a single bad review anywhere on the internet.  You can almost always find someone that is upset about something for any company.  Not for Zip Hearing.  They have a 5-star rating at Better Business Bureau.
So, the next day, I put my information into their website.  I was called back in about 5 minutes by a guy named Grant.  Grant asked me a couple questions and explained to me how it worked.  He found an Audiologist near me and gave me her information.  He said I could call her to make an appointment and she would take it from there.  Grant never tried to sell me anything.  There was no pressure.  He was patient, friendly and personal.  He told me upfront that the appointment with the Audiologist would be $80.00 and (other than the price of the hearing aids obviously) that there would be no fees other than that.
I called the Audiologist and made an appointment.  When I met her, she invited me to call her Lauren and asked me all about my hearing loss and what I wanted to accomplish with hearing aids.  I took (another) hearing test and failed (again).  She looked me in the eye and said that I had moderate to severe hearing loss.  No one had ever told me that before in such stark, clinical terms.  I think I needed to hear that.
Resound Hearing Aids
She recommended that I go with ReSound hearing aids.  The LiNX 3D.  I could choose between the "advanced" model and the "premium" model.  The price difference between the two models was $1000.  That's a big difference.
Lauren gave me the brochures for ReSound Hearing Aids and told me to give her a call when/if I made my decision.  Meanwhile, she billed my insurance company for the appointment and I only ended up being charged around $33 for everything.  But I was still torn about which hearing aids to get.  $1000 was a big difference between the two models.  So, I called Grant back.
Zip Hearing Review
Here is another thing about Zip Hearing.  When Grant sends you an email, he has his picture attached to it.  So I actually know what he looks like.  This was a huge personal and financial decision for me.  Having the picture of the person I am dealing with is comforting to me.  It's a small touch, but an important one. Also, when Grant puts a phone number at the bottom of his email, it is actually HIS phone number.  If you call it, he will actually answer.
So I talked to Grant.  He was super helpful and friendly.  Again, he didn't pressure me to buy anything.  After some back and forth, he agreed to reduce the price of the "premium" model.  I did A LOT of research online for the ReSound LiNX 3D9 Hearing Aids and I am fairly certain that I got the best price possible.  This is especially true because when you buy hearing aids from Zip Hearing, the price includes unlimited appointments with the Audiologist for 45 days to calibrate them and a one-year supply of batteries.  They also have an unbelievable and comprehensive lifetime warranty on them.
Still, I was spending a ton of money on something I've never even tried out before.  Here was the true turning point for me: Zip Hearing has a FREE 45-day trial period.  This means, that I can go to the Audiologist, get tested, get fitted, order the hearing aids, go back to the Audiologist to get them calibrated and use them for 45 days.  If I didn't like them and wanted to give them back, I would only be out that $33.  There is absolutely no reason not to do this.  So I did.  I ordered them.
That was 3 weeks ago.
So.  How has it gone?  It's gone really well.  At first, they were pretty uncomfortable.  I am, after all, sticking things pretty deep into my ear canal.  They were actually a little painful for a couple days.  My ears just weren't used to having anything in them like that.  My body had to get used to it.  But I kept them in and I quickly adjusted.  Now, just like with anything, I really don't notice they are in there. I forgot them at home the other day and, just like not having your cell phone, felt a little naked without them.
How are they cosmetically?  This was probably my greatest concern. My wife says that she can't see them when I am wearing them.  I'm not sure I totally believe this, but ReSound has done a great job making these as invisible as possible.  I've worn them to work every day and no one has said anything. I've grown my hair out a bit more and they are pretty well hidden.
What about my hearing?  It is pretty amazing.  It isn't as dramatic as a "blind man seeing for the first time".  But I am noticing things I didn't before.  I didn't realize our oven's timer was a nice little melodic song.  I thought was just some random beeps.  Things like that.  The biggest difference is that at the end of the day, I realize I didn't ask anyone to repeat themselves.  I couldn't go 10 minutes without doing that before.  I went to an HOA meeting the other day in a big library.  Everyone was spread out and this would usually have been a nightmare for me.  I heard everything.
Yesterday, I taught my daughter to ride her bike.  She was afraid and she wanted to tell me what was scaring her.  I was able to hear her and was able to comfort her.  She got back on the bike and I watched her ride to the end of the cul-de-sac, turn around, and come back to me.  Can you even try to put a price on that?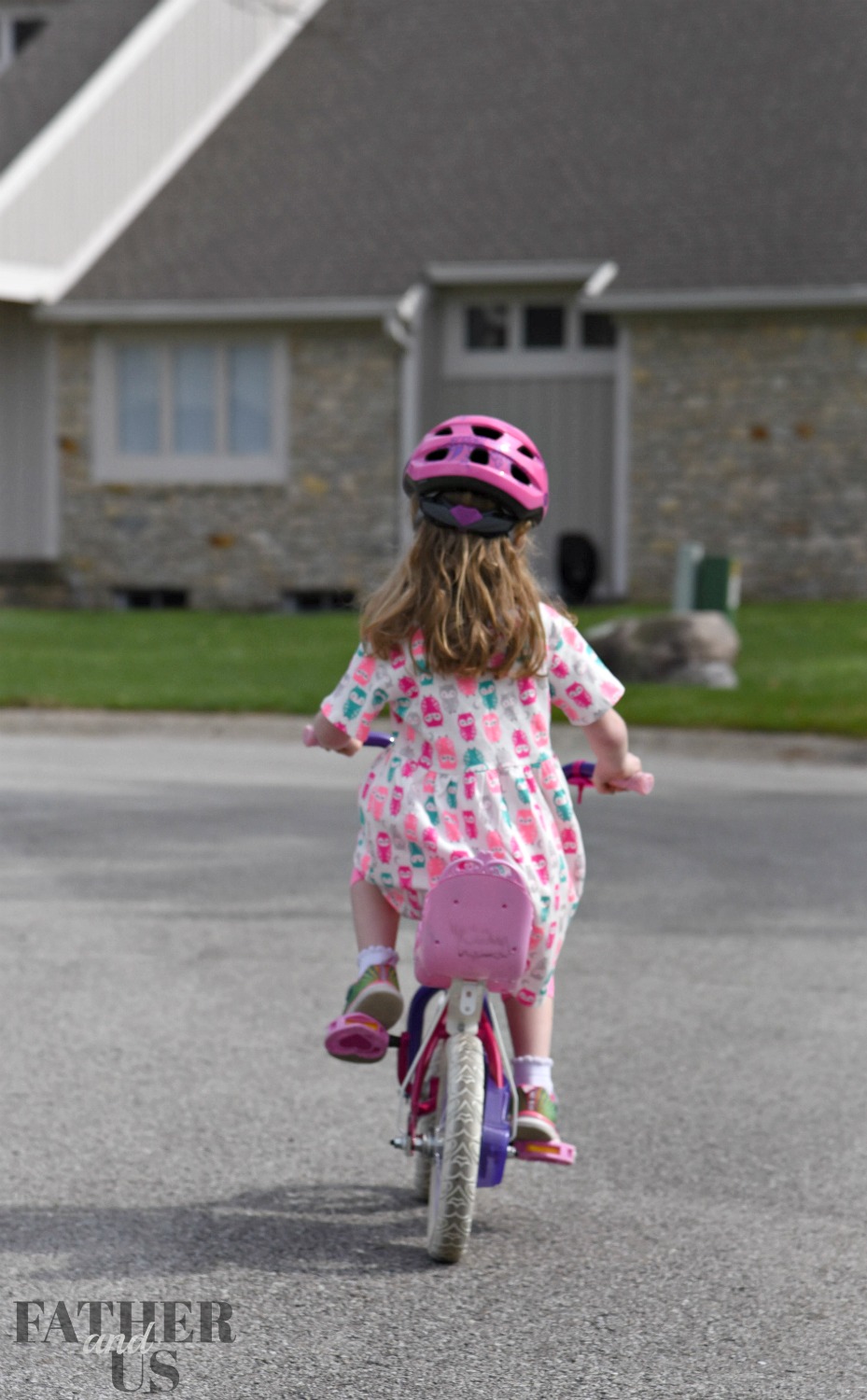 There are still some adjustments.  I struggle in restaurants.  Just too much noise coming from too many directions.  I've tried dialing them in but haven't had much success.  A lot of this is me adjusting to the fact that I can hear conversations the next table over when I never could before.  I'll keep working on it.  I can always go back to Lauren as well and get her help.
I have about 20 days left on my "free trial", but I think, finally, I am ready.  I am going to keep these hearing aids.  They were a lot of money but they are worth it.  When I said before that I started figuring out who I wanted to be after college, I don't think that quest ever really ends.  Nor should it.  I've discovered that my hearing loss and now these hearing aids are simply a part of who I am.  It has just taken a while to get here. Sure, I may have missed some things along the way.  But not anymore.  Not ever again.