THIS POST MAY CONTAIN AFFILIATE LINKS WHICH MEANS WE EARN A SMALL COMMISSION.
'Tis the season to be merry! And these 51 Christmas Cocktails will help get the party started off right! From Christmas Punch to Candy Cane Christmas Mules, you'll have everything you be jolly this holiday season!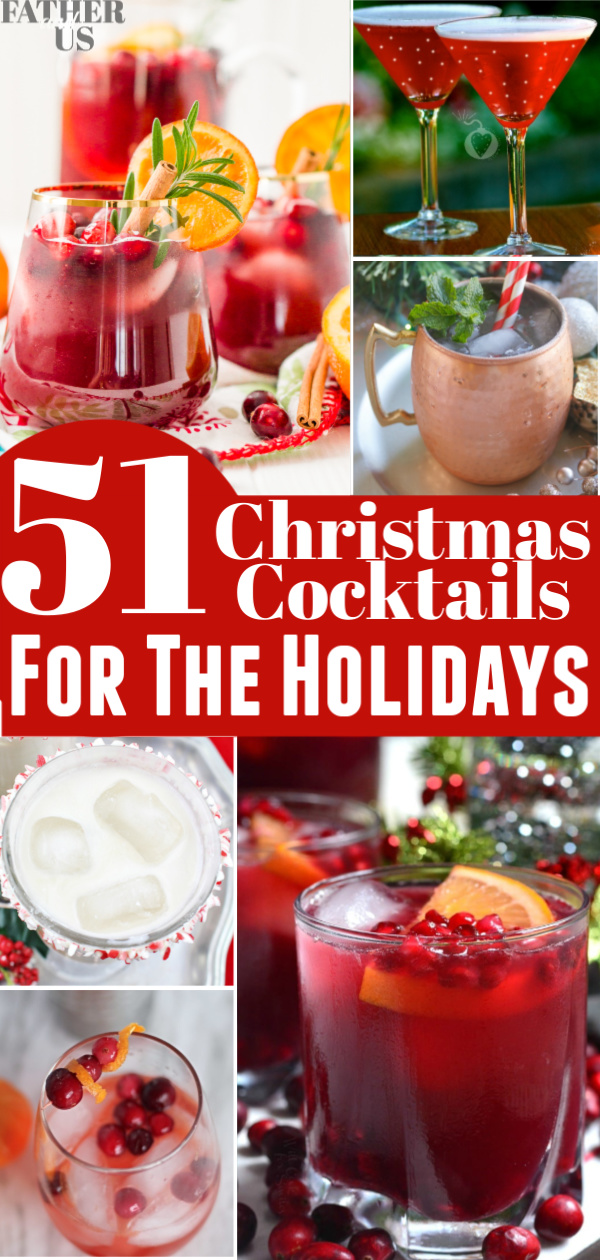 LOOKING FOR MORE HOLIDAY DRINK RECIPES? CHECK OUT MY 20 FALL DRINK RECIPES
If I'm being honest, I use the the weeks between Thanksgiving and Christmas as a time for pure gluttony. Actually, my poor decision making usually lasts until New Years Day, when I tell myself that I will starting putting some more responsible things in my body. For most of the year, I really do try to be fairly healthy. I don't drink alcohol during the week, I limit my carbs and gluten and I hit the gym several times per week. For a (almost) 43-year-old guy, I'm in relatively decent shape… I think. But, come Thanksgiving, all of that is out the window.
Living here in the Midwest, I'll be wearing bulkier clothes and I don't need to worry about going to the neighborhood pool. So, if I put on an extra 5-7 lbs, who cares? And plus, there are just so many delicious things to consume!  Historically, I've been a craft beer kind of guy. But, as I've gotten older, I just can't drink that much of it anymore. I just makes me feel bloated and tired. So, lately, I've been digging a good, classic cocktail. My favorite is an Old Fashioned. So, I thought it would be fun to scour the internet for some really great Holiday and Christmas Cocktail Recipes. Read below to find your favorite. I think I'm going to start with the Pomegranate Bourbon Punch! Enjoy and Happy Holidays!
51 Christmas Cocktails for the Holidays