THIS POST MAY CONTAIN AFFILIATE LINKS WHICH MEANS WE EARN A SMALL COMMISSION.
What are Fatherhood Quotes?
As fathers, I believe that there are a lot of common questions we ask ourselves.  I often think about the things I want to pass down to my children.  How do I want them to measure success in their lives?  What do I want to influence them?  How, exactly, do I fit into all of that?  When should I just stay out of the way?  How much of myself do I really want them to inherit?  These, and lots of other questions, are things that a lot of us dads think about.
I also believe that we are living in a really cool era of fatherhood.  A lot of us are more involved in our children's lives than past generations.  That is pretty awesome.  Parenting, from a male perspective, has changed a lot in the past several decades. How does this change in fatherhood influence some of these big questions?  I think every dad has something interesting to say about this.  That's what Fatherhood Quotes is.  What are the big issues that you, as a dad, think about?
My intention with this series is to ask these 12 questions for dads that really try to get to the heart of what it means to be on this crazy adventure called parenting.
If you are a dad (or know a dad) that would like to take part in Fatherhood Quotes, please reach out to me.
Fatherhood Quotes Vol. 1
Tim
The first father I would like to feature in Fatherhood Quotes is an extremely good friend of mine, Tim.  Tim has 2 kids, Grayson (age 4) and Aly Rose (age 1.5).  I've known Tim for well over 10 years and he is an amazing man.  I always knew that he would be a great dad and I have been so thrilled to see him on this adventure.  I was excited to see his passion and wisdom in response to these questions.   He did not disappoint. Thanks Tim!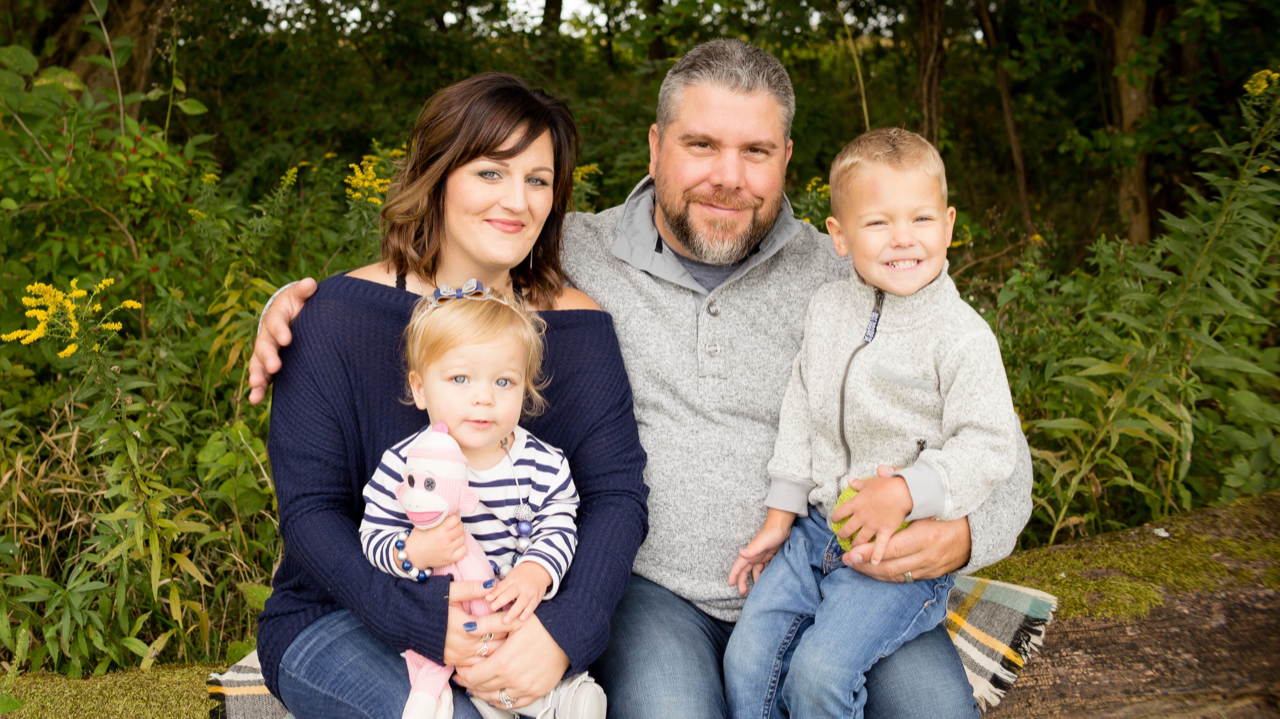 Your Name: Tim
Your Age: 40
Number of kids and ages: Grayson 4, Aly Rose 1.5
In one word, what does being a father mean to you? –Adventure.
What piece of parenting advice did you get before having kids that stands out as being most helpful? – I was told early on to enjoy every minute, because it goes by quickly. With my son I didn't really notice, with my daughter I woke up one day and she was already walking and talking.
If your child (children) were to describe you in one word, what would it be? "Dada"
What is your best guess as to what your kids will be when they grow up? My son is very smart for his age, I think the sky is the limit at this point, but I can only hope that he will follow me in the family business. My daughter will most likely be more of a free spirit and want to experience everything before making her decisions for her path in life.
If you could choose one book for your kids to read as adults, what would it be. I'll be honest, I am not much of a book reader myself, but this is something that I have tried to be better at for the kids. They already love to read so I think that this is working well so far : )
Do you remember the first thing you ever said to your child?  What was it? "Hi Buddy, I'm your Dada"
As your kids become adults, how do you want them to define success in their lives? Being a self employed individual, I measure success through results. I hope that they will learn to do this as well. It doesn't matter to me what path they take, I just want them to land on doing something that they enjoy.
What quality about yourself would you most like to pass on to your children? I wish I could say it was patience, but the older I get, the less patient I get. Hard Work is something that I hope they take from me.
What is one material object that you want to pass down to your kids. My 1978 CB750K Motorcycle. I have spent over 10 years getting this motorcycle to be exactly what I wanted it to be. I think that it would be awesome if Grayson (or Aly) were to take it eventually and enjoy the same experiences that I have over the years.
What is your biggest fear as a father? At first, with Grayson I had a lot of fears, "Am i doing this all wrong", "Is he going to turn our all right?" etc. but with Aly, I have noticed that as a human being, you basically just adapt and for what needs to be done, almost without fail.
What quality about yourself would you least like to pass on to your children? My attitude. I don't know at what point in life I became so mad at everything, but apparently it isn't going to change : )
If you and your kids formed a rock band, what would your name be? "Gray Rose" – This would be good for almost any Genre.