THIS POST MAY CONTAIN AFFILIATE LINKS WHICH MEANS WE EARN A SMALL COMMISSION.
This shop has been compensated by Collective Bias, Inc. and its advertiser. All opinions are mine alone. #GetGrillingSmithfield #SmithfieldTeamFastTeamSlow #CollectiveBias.
This content is intended for readers who are 21 and over.
Fire up the summer with these delicious Grilled Spare Ribs with Honey Mustard Glass.  With Smithfield® Extra Tender Fresh Pork St. Louis Style Ribs, cooking them perfect every time has never been easier!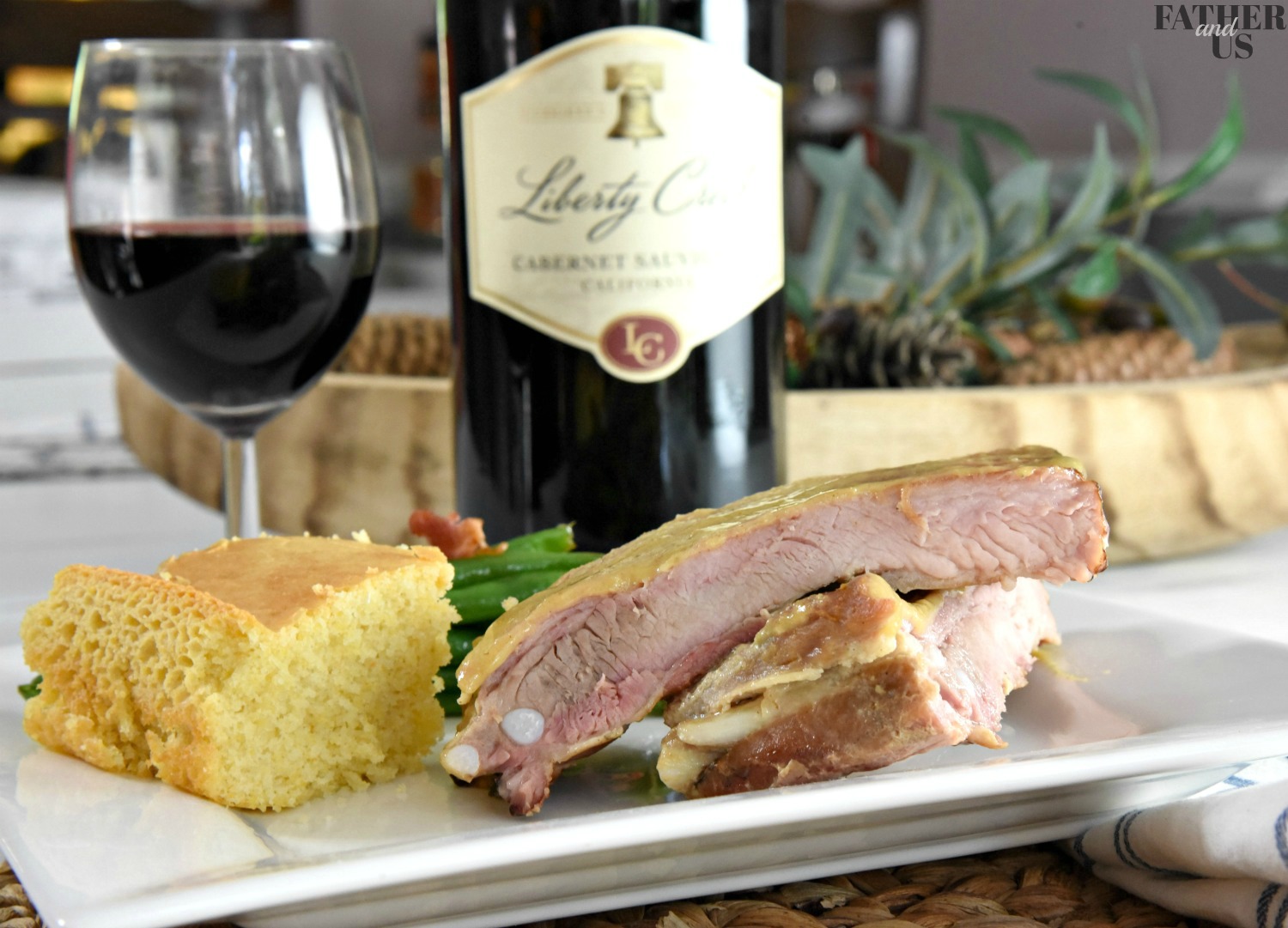 Grilling Spare Ribs-Perfect For Homegating
My wife is one of those people that doesn't like to eat meat off of the bone.  She has always been this way for the whole 18 years that I've known her. As someone who has always loved ribs, it's been my life's mission to convert her. Well, I think I've finally found the magic weapon. She has always loved honey mustard so I had a great idea to make some Grilled Spare Ribs with a Honey Mustard Glaze. We recently got a new grill and I thought this was a great opportunity to try them out!
I also thought that this would be the perfect time to perfect my grilling technique because NASCAR season is in full swing and there are some big races coming up. I have a 10-year-old son that is a HUGE NASCAR fan and he has gotten me into it as well.  We live in Indianapolis, IN, the home of the Brickyard 400. We love to go to the race and see all of the action first hand! For other races, we have spent many weekend afternoons in our living room, eating, drinking and cheering along with all of the action. We are going to be traveling on vacation for the next couple of weeks, but will be back home in time for the Quaker State 400 Presented by Walmart on July 13th.  I figured this would be a great time to have friends and family over to do some serious "homegating".  This Grilled Spare Ribs with Honey Mustard will be the perfect recipe!
Smithfield® Ribs
When selecting the meat I wanted to use for my Honey Mustard Rib Recipe, I was excited to have the opportunity to use Smithfield® products. While shopping at my local Walmart I picked up a package of Smithfield® Extra Tender Fresh Pork St. Louis Style Ribs. Although I love to cook all sorts of meat on the grill, I am certainly no grillmaster. So, when I heard how easy it was to cook Smithfield® Extra Tender Pork, it gave me a lot more confidence.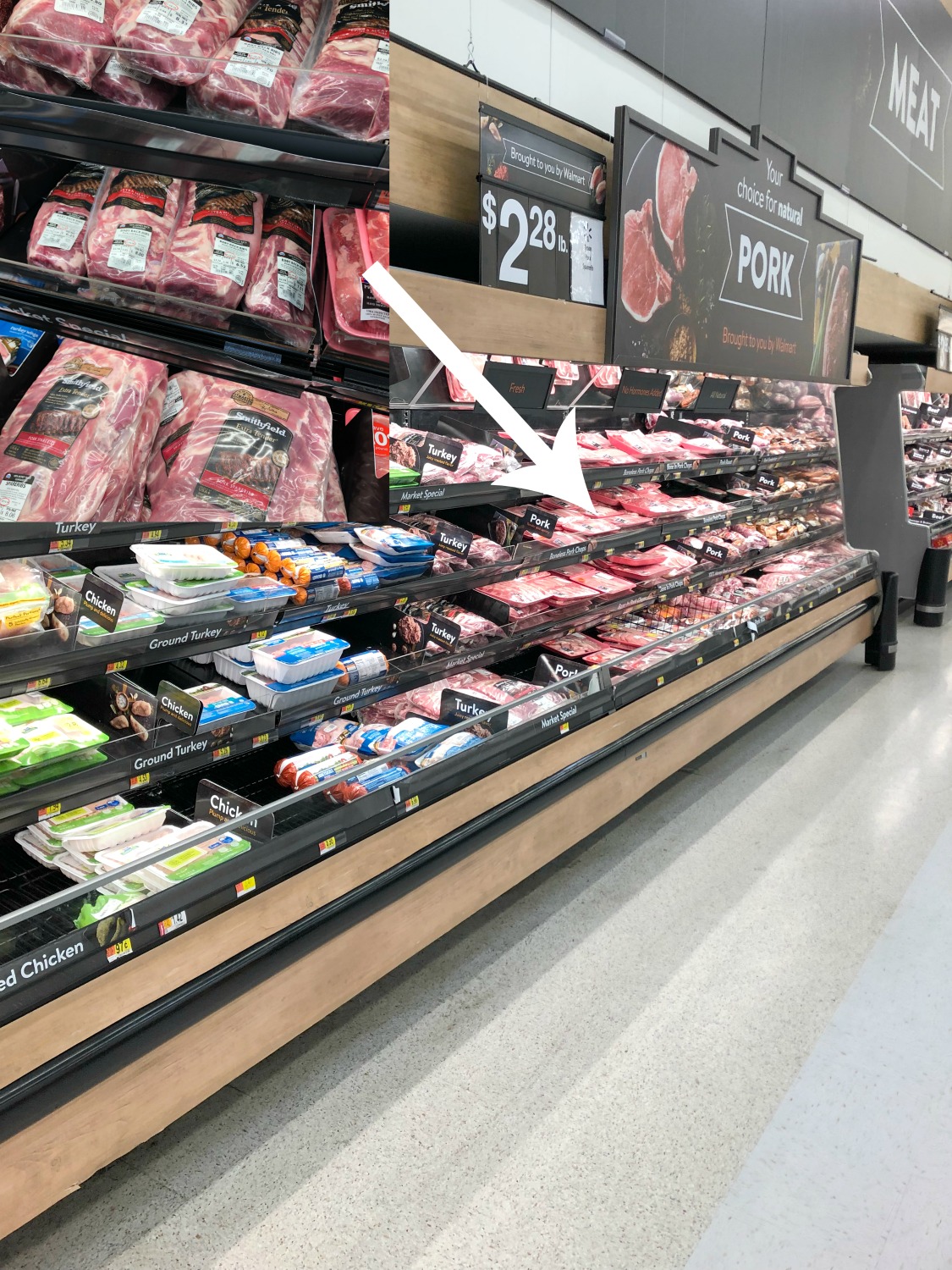 In fact, a lot of people think that the only way to cook ribs is "low and slow" over an indirect heat. This takes hours to cook the meat and can certainly give you moist and tender results. While that is awesome, but you may not always have time to cook them this way. When you cook meat "fast" you are cooking it at a higher temperature right over the heat source. This cooks the meat a lot faster.  But I've heard of a lot of cooks hesitant to do this with ribs.  But, the really cool thing about Smithfield ribs is that they can be cooked either fast or slow. Their ribs are hand trimmed, extra tender and juicy, so no matter your skill level or your time limit, these ribs will be sure to your friends and family.
Honey Mustard Ribs Recipe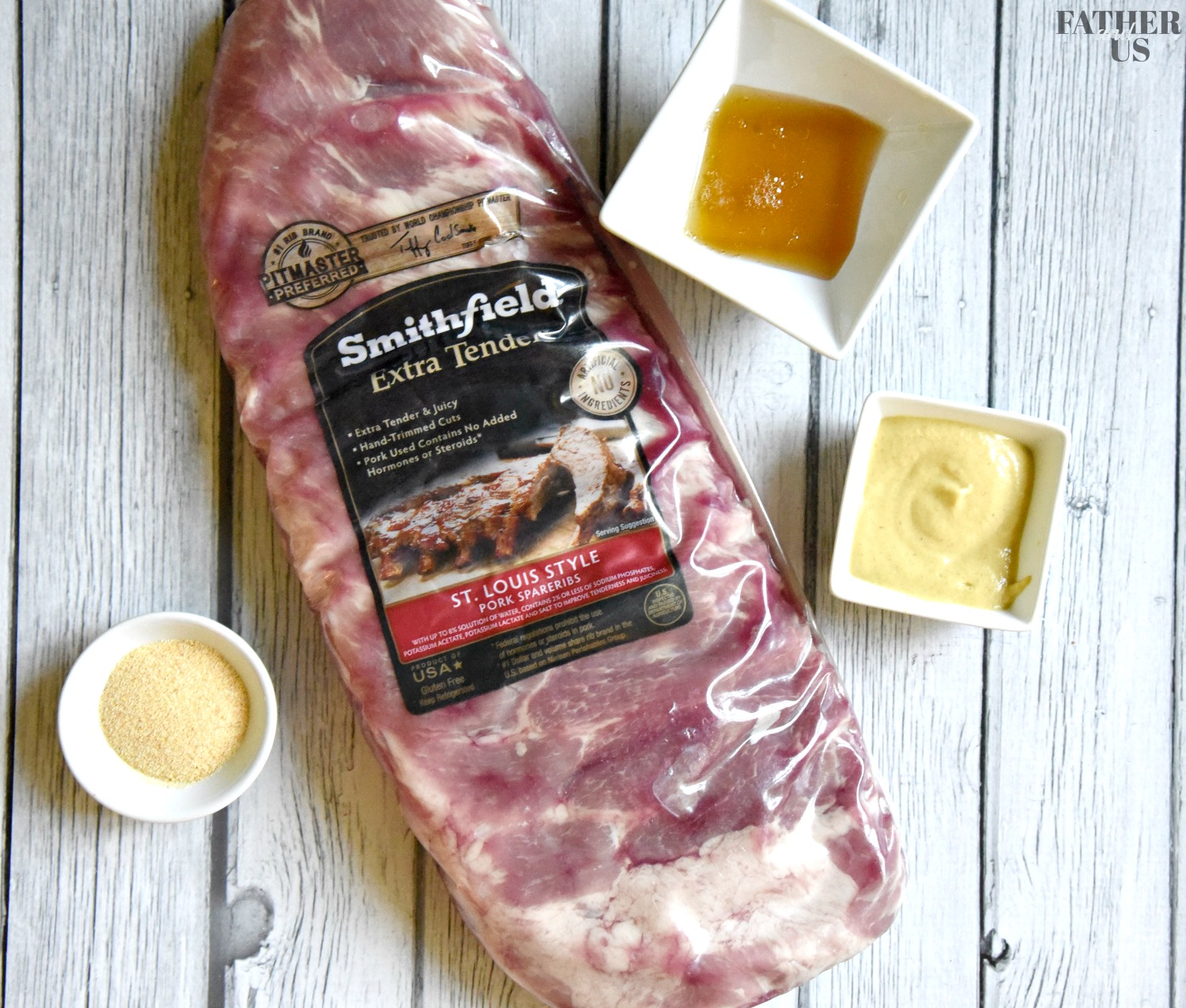 For this recipe, I had all day to hang out and play with my new charcoal grill.  So I went with the slow method. It is super easy to cook ribs in this way. Just get the charcoal going until it is nice and hot and pile them on one side of the grill. I want my grill to be right around 225 degrees.  Once I have it at the temperature. I put my ribs on and cover it. It took about 5 hours to fully cook the ribs to an internal temperature of 190 degrees.  Pork is safe to eat at 145 degrees, but once you get to 190, it really starts to become tender and juicy!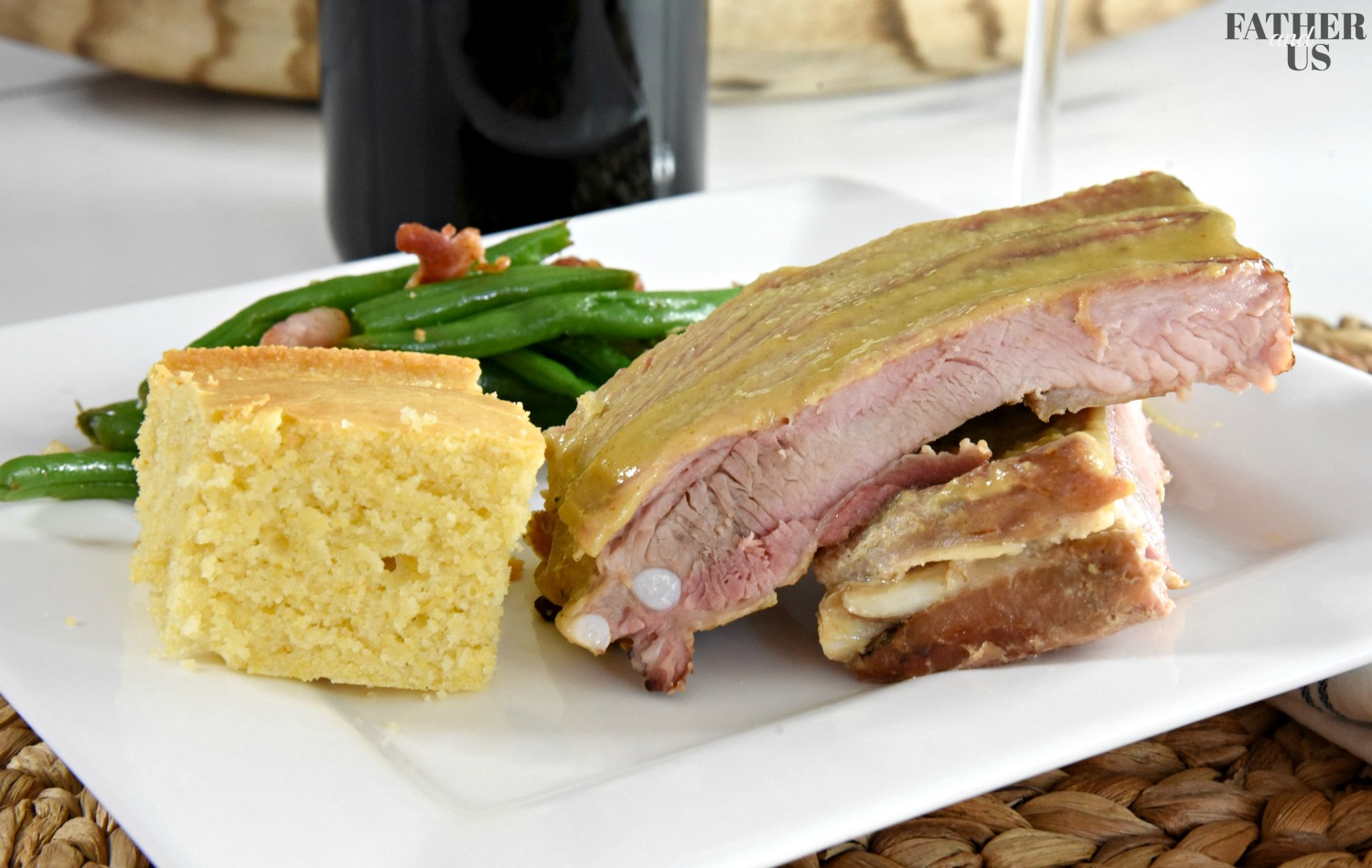 To make my Honey Mustard Sauce, I simply combined 1/3 cup of honey, 1/3 cup of Dijon Mustard, 2 tbsp olive oil, 1 tbsp lemon juice and 1 tsp of garlic powder. Just stir all of this together and slather it over the ribs.  After doing this, I wrapped the ribs in cling wrap and let it sit for about an hour while I got the grill to the temperature I needed. While cooking the ribs, I would brush some more of the Honey Mustard Sauce on them ever hour or so.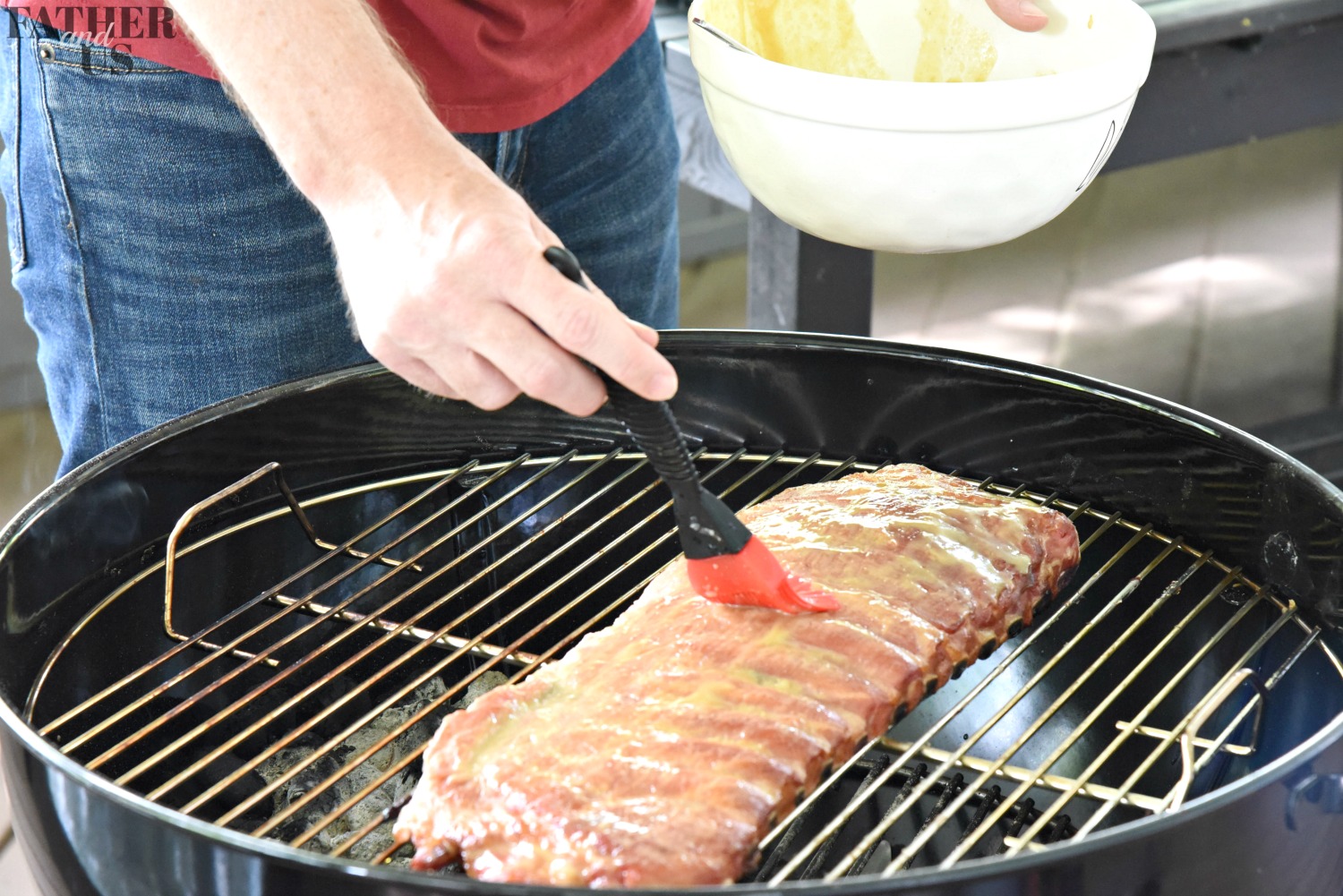 After I got an internal temp of 190 degrees, my ribs were ready to eat! I served them with some green beans with bacon and onion and some homemade corn bread. We paired it with some wine from Liberty Creek.  It was the perfect Saturday night dinner! I can't wait to make it again for the big NASCAR race on July 13!
Smithfield® Sweepstakes
Now, Smithfield® gives you the opportunity to amp up the action with their Sweepstakes.  Smithfield® has teamed up with Award-Winning Pitmaster Tuffy Stone (#teamslow) and Smithfield NASCAR driver Aric Almirola (#teamfast). In 2019, they will be competing to share tips and recipes to show how easy and versatile cooking can be with Smithfield® Pork. Now, you can be part of the action by entering the Sweepstakes and letting them know if you are #teamfast or #teamslow. It is quick, fun and easy to enter and you can win a $500 Walmart Gift Card and other prizes!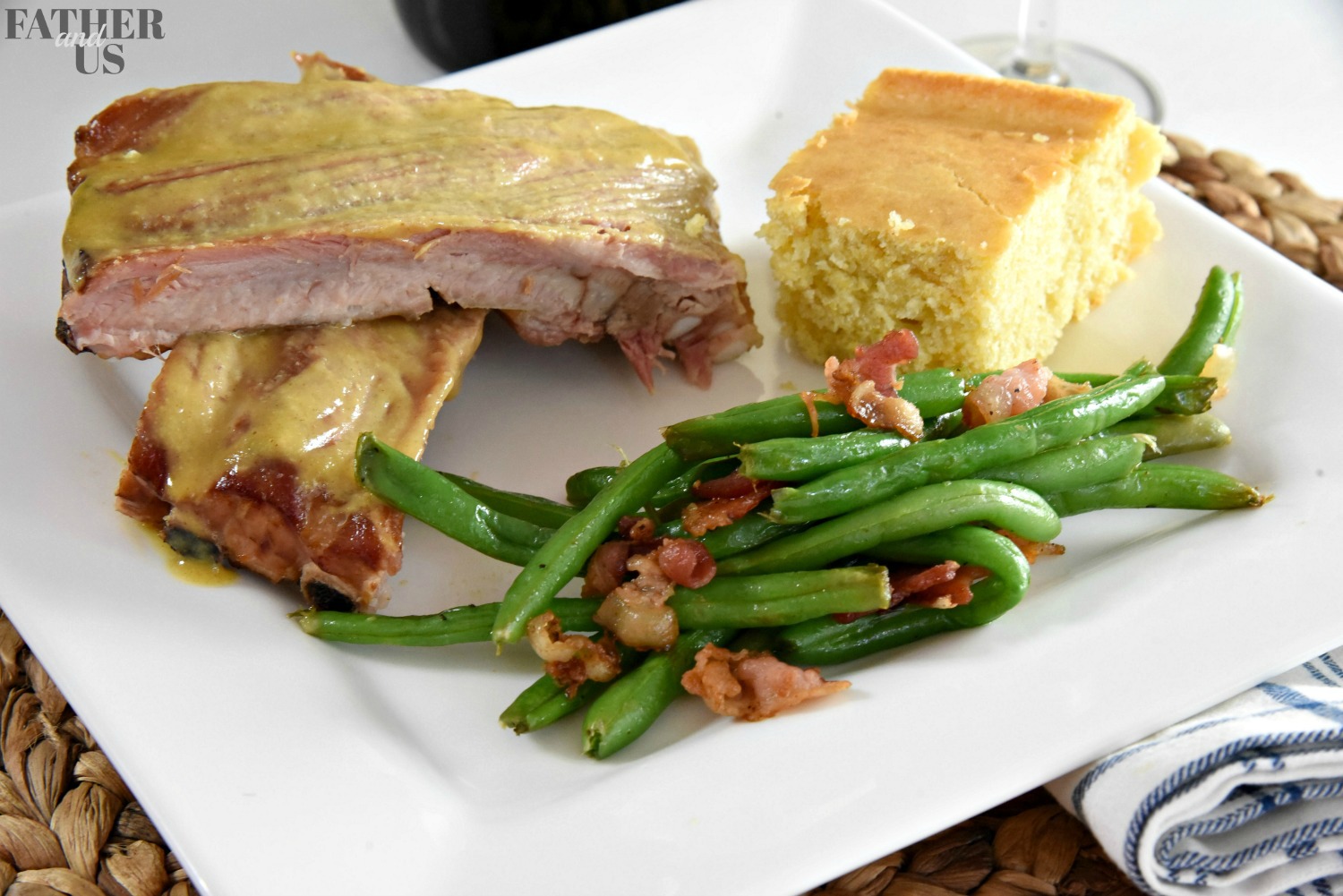 Honey Mustard Spare Ribs
Fire up the summer with these delicious Honey Mustard Ribs on the grill.

Total Time
5
hours
10
minutes
Ingredients
1

Rack

Smithfield Extra Tender Fresh Pork St. Louis Style Ribs

1/3

Cup

Honey

1/3

Cup

Dijon Mustard

1

tbsp

Lemon Juice

2

tbsp

Olive Oil

1

tsp

Garlic Powder
Instructions
Combine the Honey, Mustard Lemon Juice, Olive Oil and Garlic Powder in a bowl.

Slather Honey Mustard all over the ribs. Wrap ribs in cling wrap and let sit for one hour.

Cook on grill, using indirect heat for 4-5 hours or until internal temperature is 190 degrees. Apply more Honey Mustard once an hour during cooking process.