THIS POST MAY CONTAIN AFFILIATE LINKS WHICH MEANS WE EARN A SMALL COMMISSION.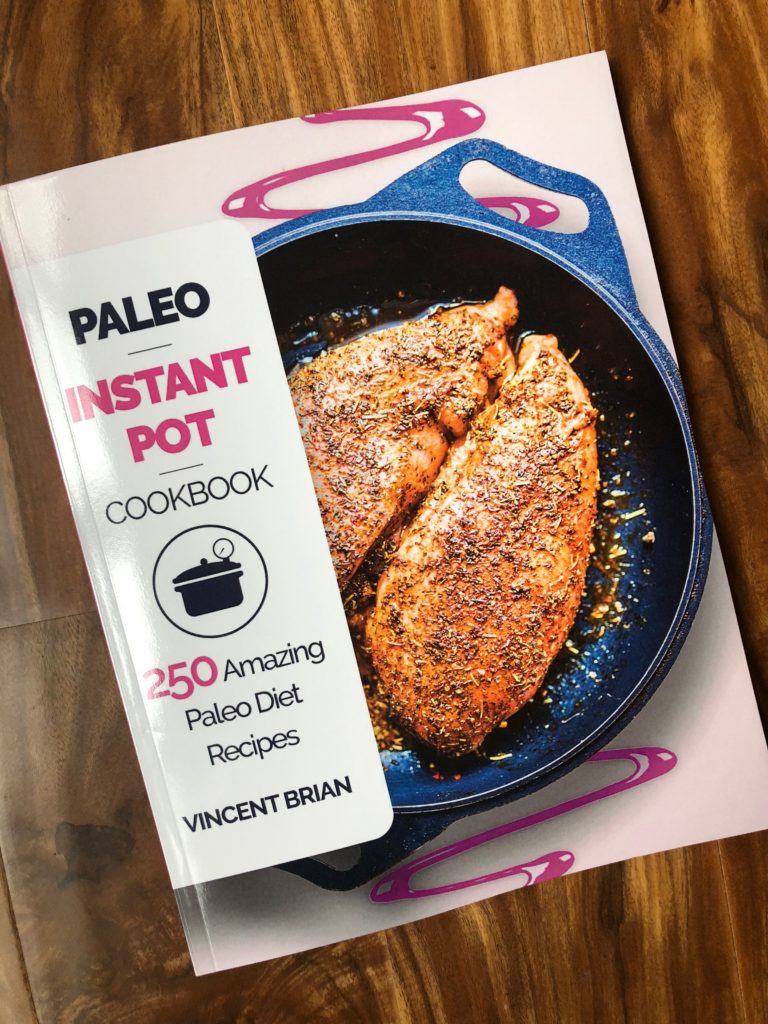 Why Paleo Instant Pot Recipes?
Ever since we got one of these glorious contraptions, my wife and I are always on the lookout for new Instant Pot recipes.  This is especially true when we want to get a little healthier.
We all let ourselves go a little bit. Maybe because it is the holidays or maybe we go on a cruise.  I think it is fine to have some fun for an extended period of time and not worry at all about what I eat.  But there comes a day of reckoning, where you realize you need to pump the breaks a little bit and get healthy fast.  I have found that our Instant Pot pressure cooker is a great help for that.  If you are looking for some great Instant Pot recipes, look no further.
I remember last year I was at a New Years Eve party and someone took a picture of me and posted it on Instagram.  It was well into the evening and I was full of food, dessert and lots of beer and booze.  I remember looking at that picture of myself for everyone to see and being mortified.  Who is that jolly old elf?  Me… that's who!  Maybe other guys don't look at themselves in pictures like that, but this guy does.
The Whole 30-A Paleo Adventure
Luckily, my wife had gotten into something called The Whole 30 and she wanted me to give it a shot. The Whole 30 isn't a diet, it is more a detox.  It is not designed as something you stick with forever, just 30 days.  As I sobered up in those first days of January, I decided that I could do anything for 30 days.
What is the Whole 30?
If you aren't aware of exactly what The Whole 30 is, you can quickly find all the info you need just a click away.  But, to put it simply, it takes out all the sugars, legumes, carbs, gluten, alcohol and dairy from your diet.  The theory is some of this stuff may be toxic to us, but we eat it so often that we are just used to feeling our usual "crummy" selves.  By removing it and then slowly reintroducing it, we can see how our body responds to different foods.  It is designed simply to change the way you think about what you are putting in your body.
Do you loose weight?  Well… yeah, obviously, but that is not the point.  It isn't so much about loosing weight as much as your body shade just kind of "changes".  It is tough to explain.  But your skin glows a bit more.  Everything is just kind of in better proportion.  It was tough, those first couple days of no sugar were brutal.  I had no idea how much sugar is in EVERYTHING we eat.  My body went through straight-up withdrawal symptoms.  But, after about 2 weeks, I honestly felt like a super hero.  I smarter, faster, stronger, more energetic, more positive.  It was simply amazing.
Sure, I slowly reintroduced all the poisons into my body and now, in the middle of "Decemberfest" I am as unhealthy as always.  But doing The Whole 30 did change how I thought food.  The rule of this program are basically a Paleo diet to it's extreme.  Just meats, veggies, eggs, nuts, etc..  I found that I really responded well to that diet.  So, this January I'm going strict Paleo and I'm pretty excited to see the results.
Instant Pot-A Recipe For Success
What makes it even cooler is that my wife has also discovered the joys of the Instant Pot.  This is about the neatest contraption I've ever seen in a kitchen.  I'm not much of cook and don't really enjoy doing it.  But with the Instant Pot, it makes everything SO EASY.  Now all that was left is to find some Whole 30 friendly Instant Pot Recipes.
I was never much of a fan of the crock pot and this is very similar in how you prep the food to cook.  But the Instant Pot cooks is so much faster and the results have been out of this world.
We recently got the Paleo Instant Pot Cookbook and I already have a couple Instant Pot recipes that I am geared up to try.  I've never been this excited to get healthy.