THIS POST MAY CONTAIN AFFILIATE LINKS WHICH MEANS WE EARN A SMALL COMMISSION.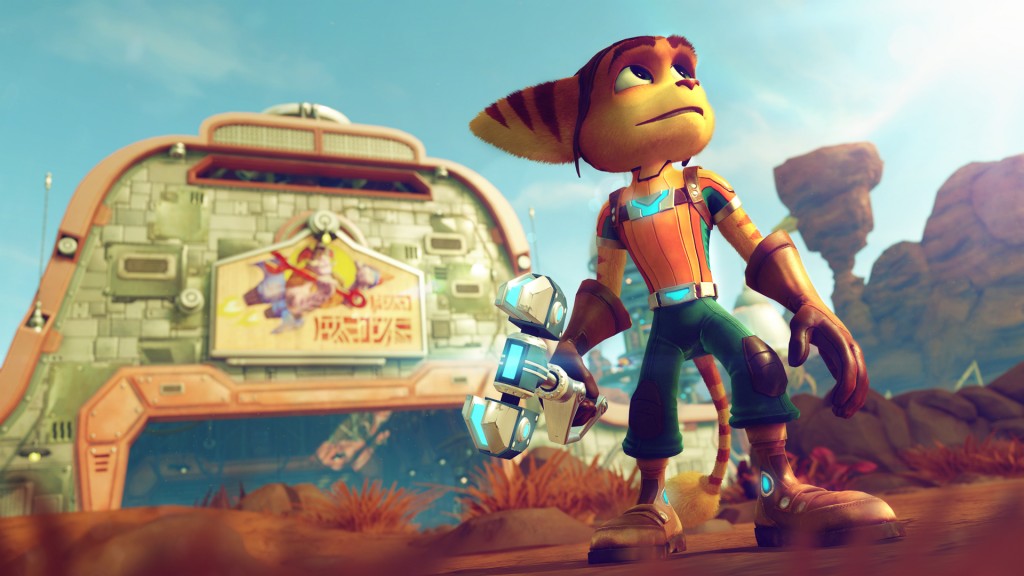 As a child of the 80's, I have grown up with video games.  Now that I am a father of two children, I am excited to continue to play video games with them.  As video games have matured over the past couple decades, they have certainly become more and more real and, yes, violent.  My 7-year-old is starting to really get into games that have a lot of action in them.  I have been discovering that games that have more action also have more violence as well.  The rating system for games is, of course, very valuable and is my main method of steering clear of inappropriate games.  But he is really into "blasters" right now and, like a lot of boys his age, he likes shooting things.  It is important to me that we keep this as "cartoonish" as possible.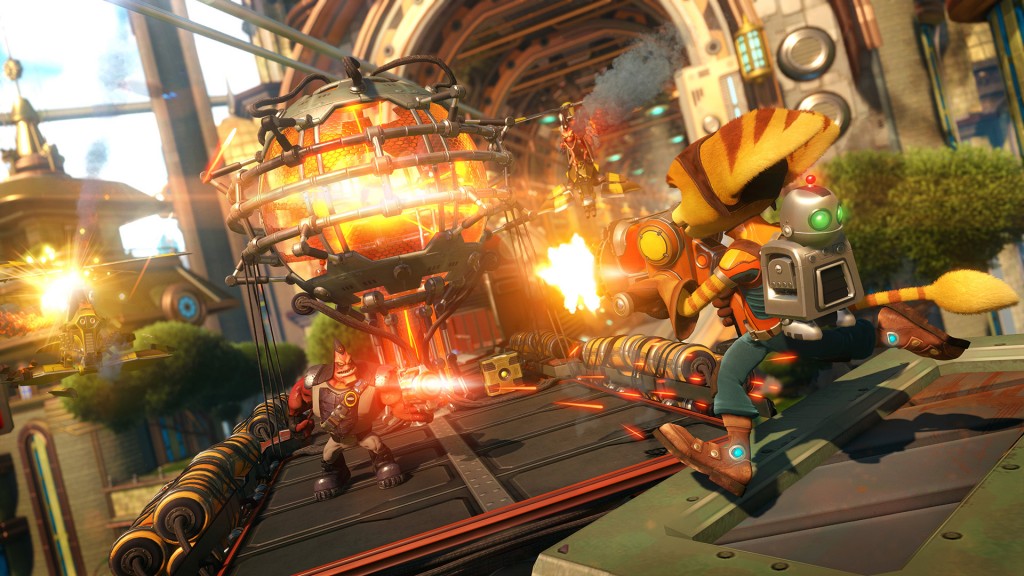 I was extremely lucky to go to a screen for the new Ratchet and Clank movie coming out on April 29th.  While I can't tell you too much about the movie, I can tell you that the good people from Insomniac Games gave me a copy of the new Ratchet and Clank video game that is coming out tomorrow, April 12, 2016.
I couldn't wait to fly home from Los Angeles to show this game to my son.  I cannot stress how much he loves to run around the house with his toy guns pretending he is in some sort of sci-fi conflict.  I didn't know much about the Ratchet and Clank franchise or about all the fun, zany and unique guns that Ratchet uses while disposing of enemies and trying to save the universe.
We turned the game on and the first cut scene had my son giggling right away.  Even without knowing anything about the backstory of the characters, he was endeared to them right away.  Ratchet has an immediate likability that is infectious and you cannot help rooting for him.  He is (and has been since his creation in 2002) voiced by the talent voice actor James Arnold Taylor, who gives Ratchet a deep and three dimensional character.
I liked how you could select the difficulty level at the beginning, using three different settings.  We went for the medium setting.  The easy setting looked like it may have been a little too easy, even for my 7-year-old.  But this is good to have if you have even younger gamers in the household.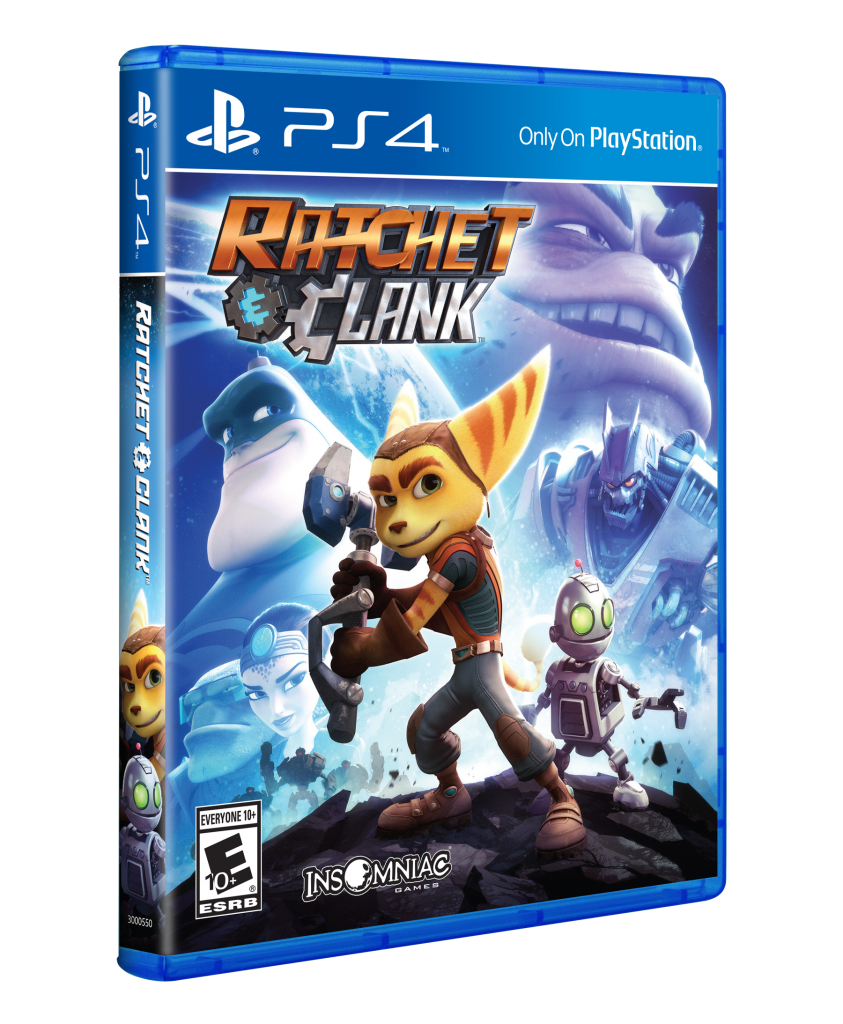 The graphics and game play are top notch.  Insomniac has create a vast and rich world for Ratchet to explore that perfectly walks the line between holding your hand and telling you directly where to go and the ability to go off track and explore a little bit.

As we were expecting, Ratchet's arsenal of weapons are the costars of this game.  Imaginative and fun, they had my son excited for the next upgrade from the first moments of the game.
I would have loved this to be a two player game, but understand that just isn't how the Ratchet and Clank universe is set up.  My son and I just take turns playing and it is one of those games that is almost as fun to watch someone play as to play it yourself!
If you are looking for a fun, exciting and family friendly (it is rated E 10+ but I feel ok with my 7-year-old playing it) game, this is the one for you.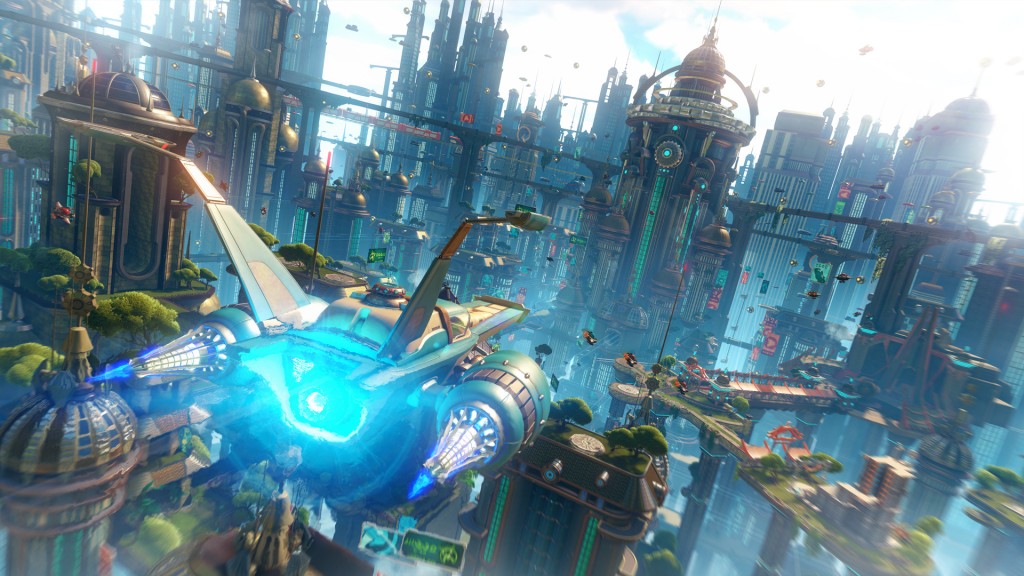 I want to say thank you again to Insomniac Games for giving me a free version of this game to play.  I've had so much fun with it!