THIS POST MAY CONTAIN AFFILIATE LINKS WHICH MEANS WE EARN A SMALL COMMISSION.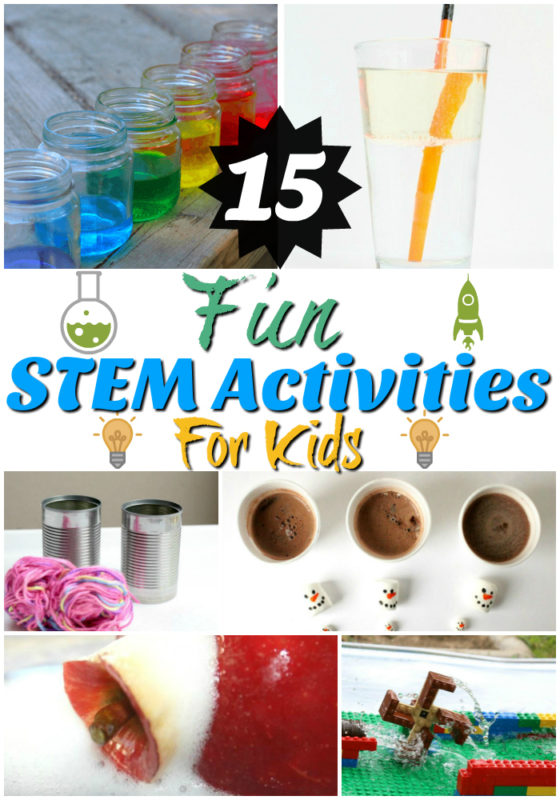 For more kid's activities, check out my posts Fun Things To Do Indoors and Summer Activities for Kids. 
STEM (Science, Technology, Engineering and Math) activities for kids seem to be taking the world by storm these days.  They have achieved the perfect balancing for optimal learning in blending play and education.  If kids can have fun while they are learning, everyone is happier, right?  STEM projects are also great for kids because I have a feeling that imagination, tech skills and creativity are going to more and more important in our child's career, whatever that might be.  Plus, they are not hard to get your child to invest in because it looks A LOT like playtime!
My son is endlessly curious and just about everything that does sort of naturally turns into a STEM activity.  My daughter isn't quite as curious in how things work and how to build them, so we are constantly trying to find fun STEM activities for kids to nudge her inner Albert(a) Einstein.  Here are 15 fun STEM activities for kids we have found that seem to work great in our family.  They are cheap, easy, education and the whole family has a blast doing them.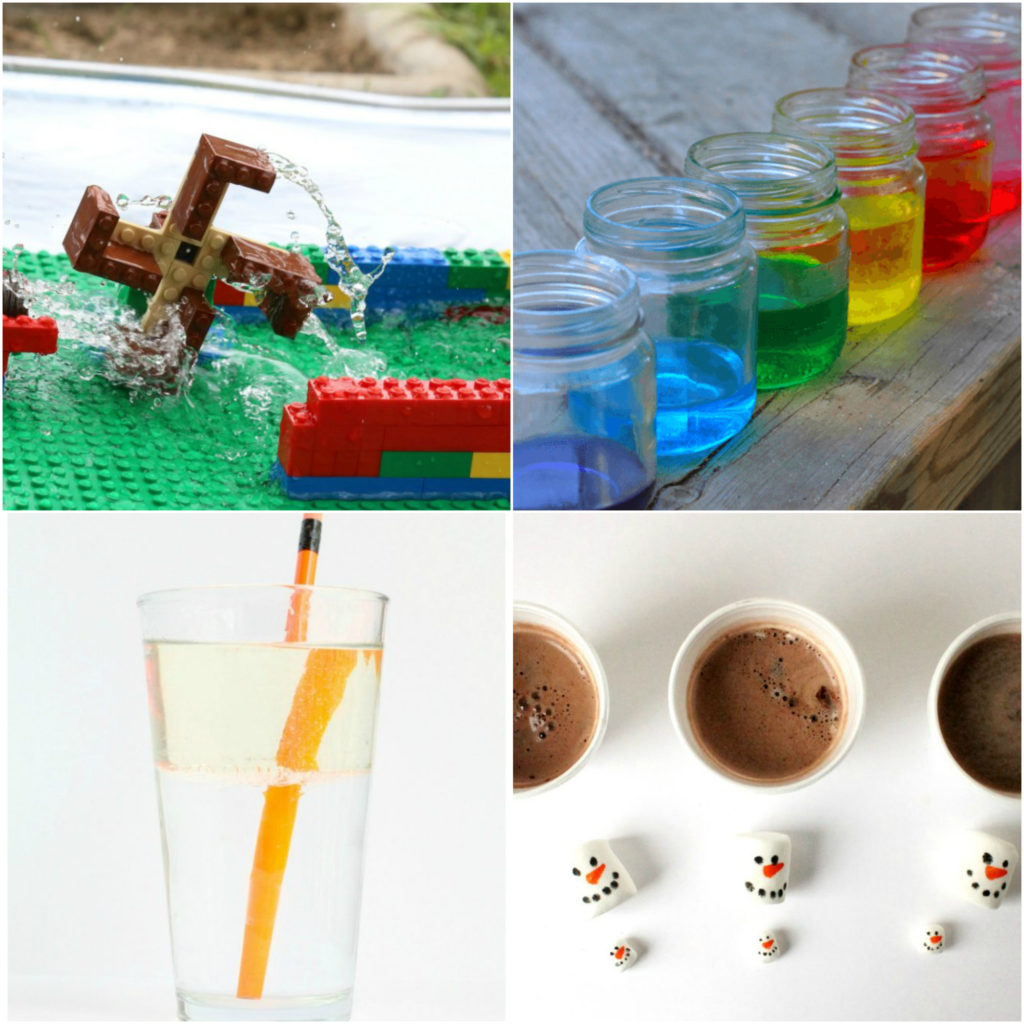 STEM Project Ideas
So, here are a handful of great STEM project ideas for kids.  My son loves the Tornado in a Jar activity and the Paper Boat activity.  My daughter is always up for the Blooming Paper Flowers Experiment.  Whatever your kids are into, I am sure they will find something on this list to will keep them engaged and delighted to learn about the magical world around them.
1. Sink Or Float Fun
2. Water Xylophone Science Experiment
3. Melting Snowman Activity
4. Eruptig Apple Science Activity
5. Magic Breaking Pencil
6. Tornado In A Jar
7. Tin Can Telephone Sound Wave Science
8. Paper Helicopter
9. Coloring Mixing With Ice Cubes
10. Paper Boat Stem Activity
11. Engineering By Building A Water Wheel
12. Water Rockets
13. Blooming Paper Flowers Experiment
14. Outdoor Stem Build A Bridge
15. How To Make A Kaleidoscope