THIS POST MAY CONTAIN AFFILIATE LINKS WHICH MEANS WE EARN A SMALL COMMISSION.
My life has been changed by these Air Fryer Hot Dogs. They were incredibly easy and delicious. You have GOT to try them!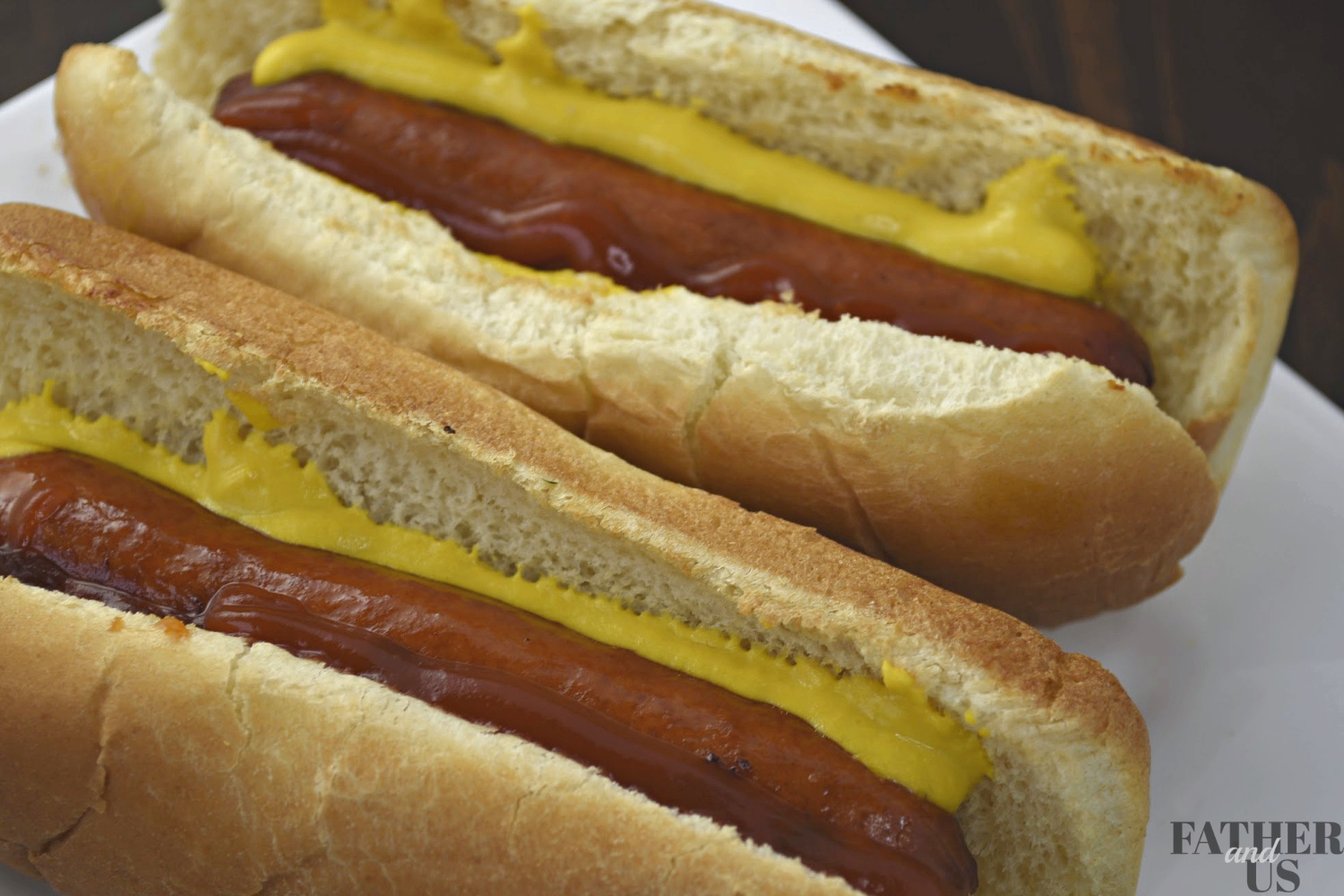 I've had my Air Fryer for about 2 years now and I've been learning more and recipes for it. At first, I was making some traditional "fried food" like Air Fryer Chicken Tenders and Air Fryer Dry Rub Chicken Wings. But soon, I started to get a bit more adventurous and began making Bacon Wrapped Air Fryer Brussels Sprouts with Maple Glaze and Air Fryer Orange Chicken.
Right now, it is the middle of winter where I live here in the Midwest. It isn't always convenient (or even possible) to get my grill going outside in this weather. So I've been thinking about making some recipes that are traditionally grilled in the Air Fryer. That idea brought me to wonder what an Air Fryer Hot Dog might taste like. At least once a month, we need a quick and easy dinner for the kids and giving them a Hot Dog is a great option. So, I thought I'd give it a try. Boy was I glad that I did. When you combine how easy this is to how delicious of a result you, this actually might be one of my favorite Air Fryer recipes.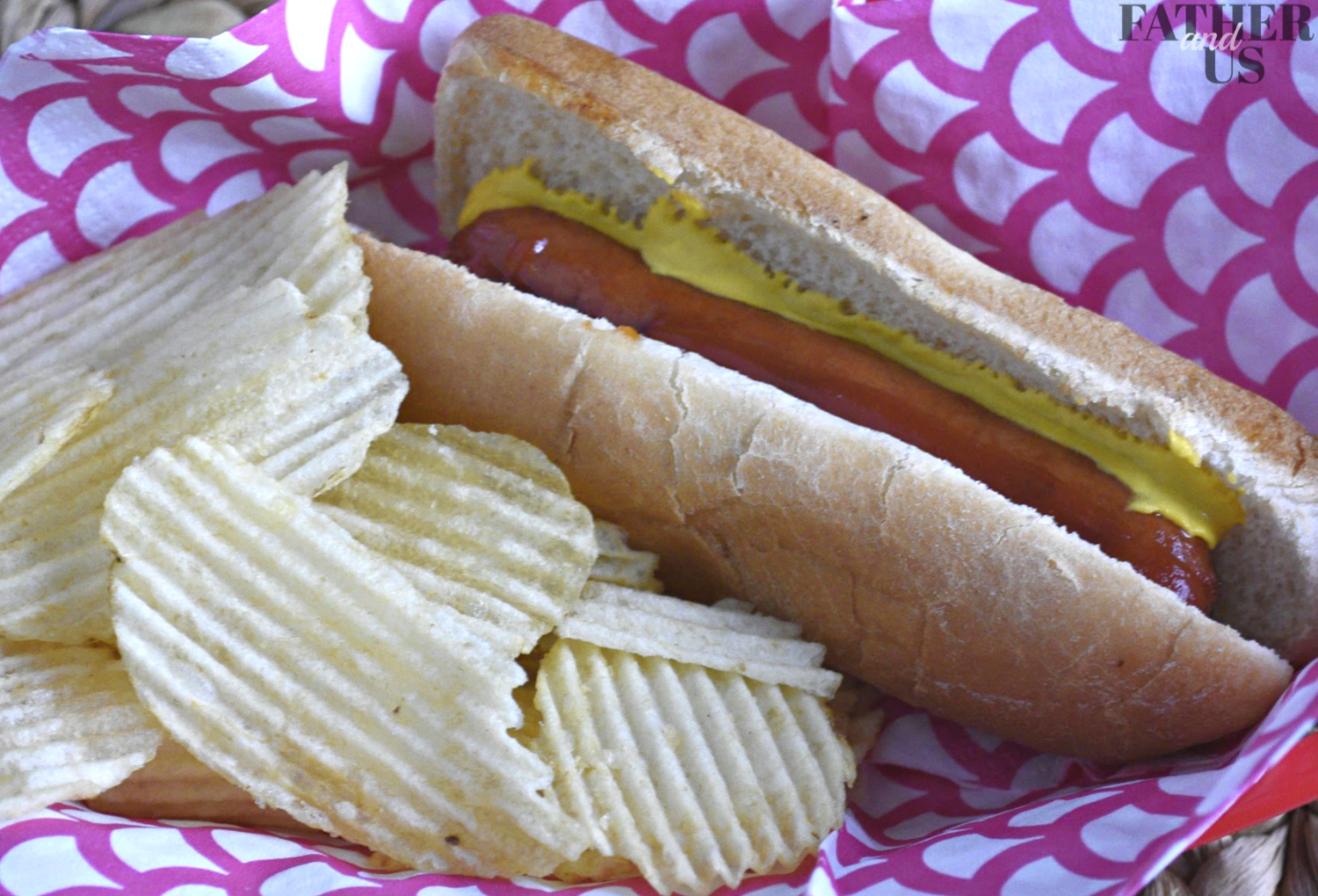 What Is An Air Fryer?
An Air Fryer is able to cook your food by moving very hot air over it. This convection method of cooking can result in your dish having that "deep fried" flavor and texture. But, you use a fraction of the amount of oil or sometimes no oil at all! So less saturated fat and less guilt! I have two Air Fryers and I use them both all the time.
My first Air Fryer is called a Ninja Foodi. I love this one because it can be both an Air Fryer and a Pressure Cooker.
My other Air Fryer is made by Black+Decker. It is a simpler contraption and is a lot more affordable. It is a great option if your just starting out with Air Frying.
What Do You Need For Air Fryer Hot Dogs?
Two things!
Plus any condiments that you might want to dress your dog with.
Air Fryer Hot Dogs
The thing that really took me by surprise was how delicious it is when cooked with the bun in the Air Fryer. The bun gets a slight crisp to it that you bite through and get to that tender and juicy hot dog in side. It's a texture thing. And some of my favorite recipes not only have a great taste, but have an awesome texture that making the eating experience something special. These Air Fryer Hot Dogs fall under that category.
So, what are you waiting for? Give these a try asap!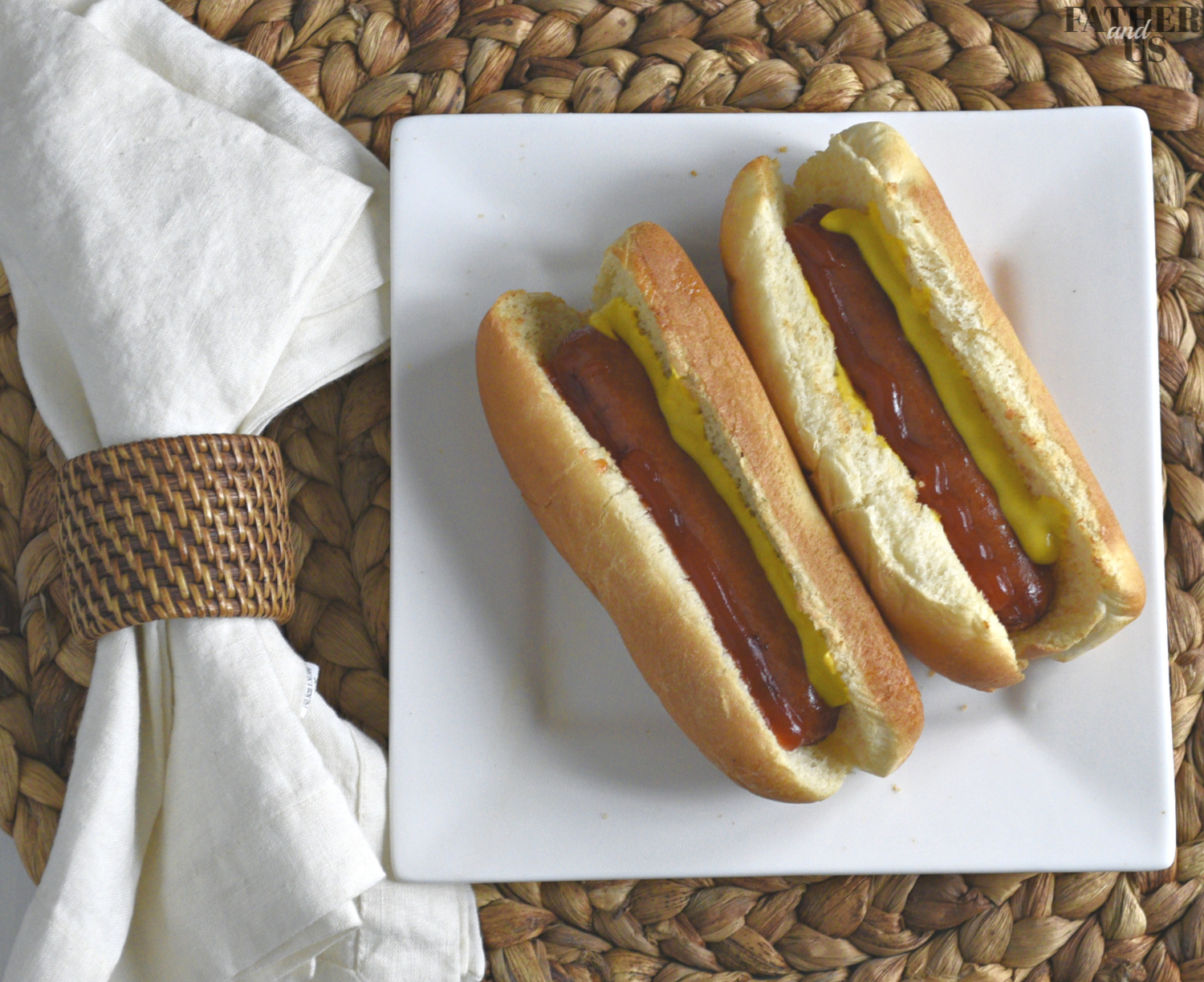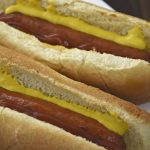 Air Fryer Hot Dogs
My life has been changed by these Air Fryer Hot Dogs. They were incredibly easy and delicious. You have GOT to try them!
Ingredients
2

Hot Dogs

2

Hot Dog Buns
Instructions
Preheat Air Fryer to 375 Degrees

Cook Hot Dogs on Air Fryer for 3 minutes.

Place Hot Dogs in Buns and put them back in Air Fryer.

Cook for an additional 2 minutes or until bun is slightly crispy.