THIS POST MAY CONTAIN AFFILIATE LINKS WHICH MEANS WE EARN A SMALL COMMISION.
Loaded Mashed Potato Cakes-An Easy Air Fryer Recipe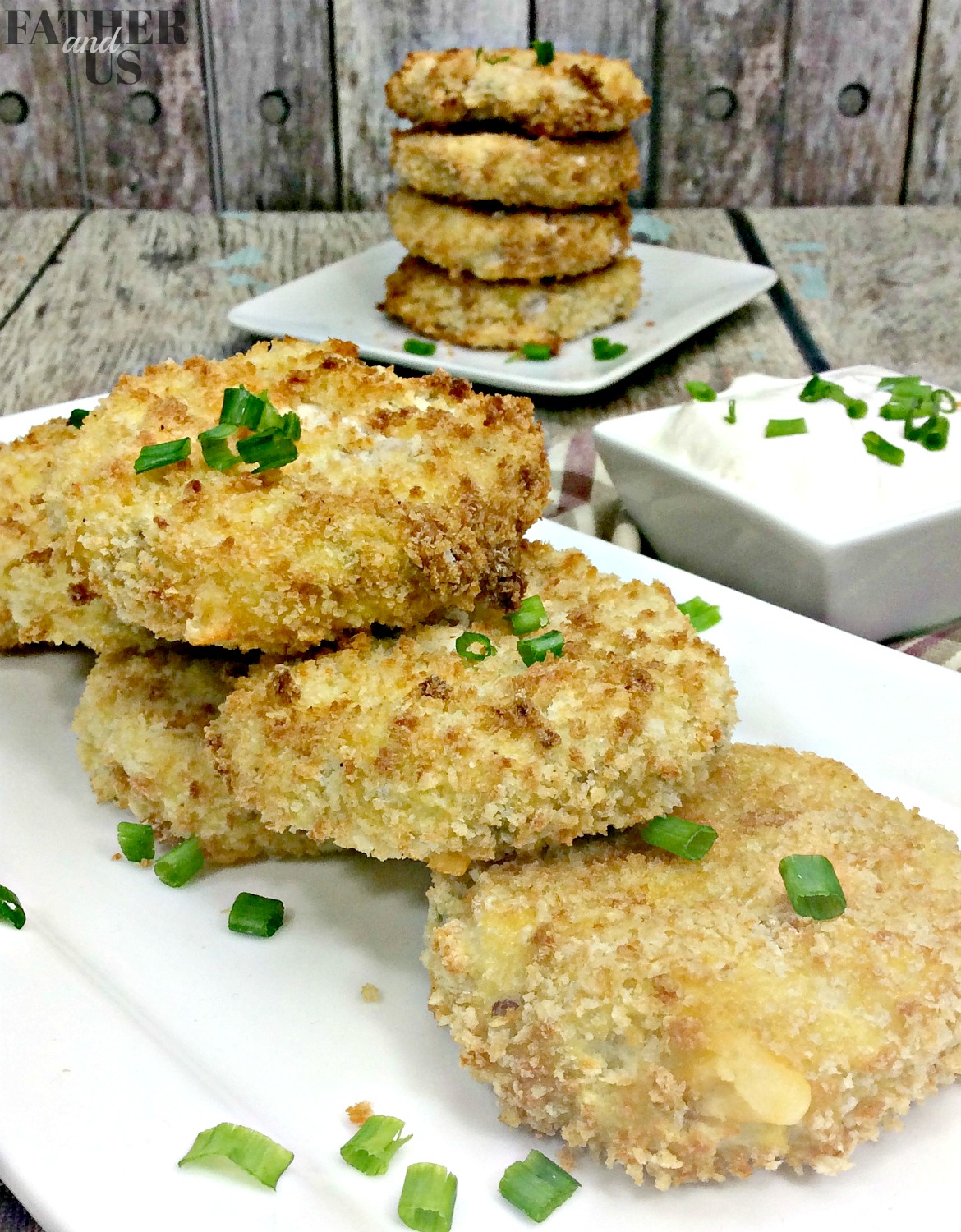 These yummy mashed potato cakes are the perfect appetizer for your next party.  They are east to make, easy to eat and look great on an appetizer platter.  They are crispy on the outside with a rich, warm potato filling.  They are loaded with all the goodies you would want on your potatoes: cheese, green onions, bacon.  Delicious!  They are a great idea if you have leftover mashed potatoes, which we always seem to have.  Just use them in this recipe and they will work fine!
These are made with made with possibly the greatest invention ever: The Hot Air Fryer.  This glorious contraption gives you all the fantastic foods you would expect in a traditional oil fryer, but it uses only hot air and it is much healthier.  If you love yummy potato snacks, please check out my Loaded Air Fryer Potato Wedges.  I also have a great Air Fryer Appetizer for your next party with these Air Fryer Chicken Wings. They are simple, easy and delicious as well!  One more great idea are these gooey and crispy homemade Air Fryer Mozzarella Sticks.  If you are looking for a dessert, the Air Fryer has you covered as well with these Air Fryer Blueberry Pies! There are a ton of air fryer options out there, I suggest you pick one up asap if you haven't already.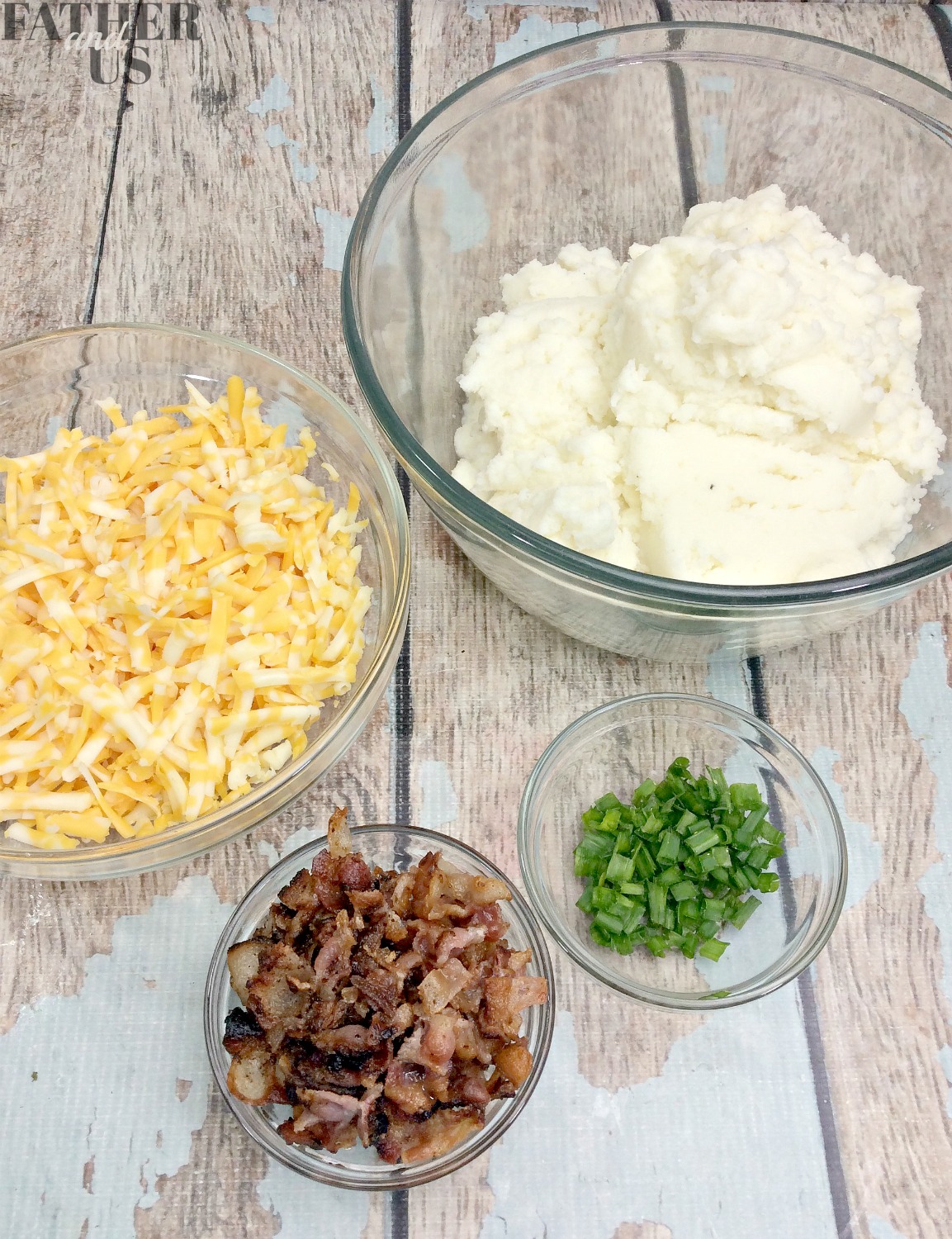 INGREDIENTS:
2 cups mashed potatoes
1 cup shredded cheddar cheese
6-8 strips bacon, cooked and crumbled
1/4 cup green onion, diced
1 tsp salt
1/2 tsp pepper
2 eggs, beaten
1 cup Flour
2 cups panko crumbs
MASHED POTATO CAKES RECIPE
Fry the bacon until crispy and drain on a paper towel until cool.
Crumble into small bits.
Place the bacon bits into a large bowl.
Add your mashed potatoes, cheddar cheese, and green onions.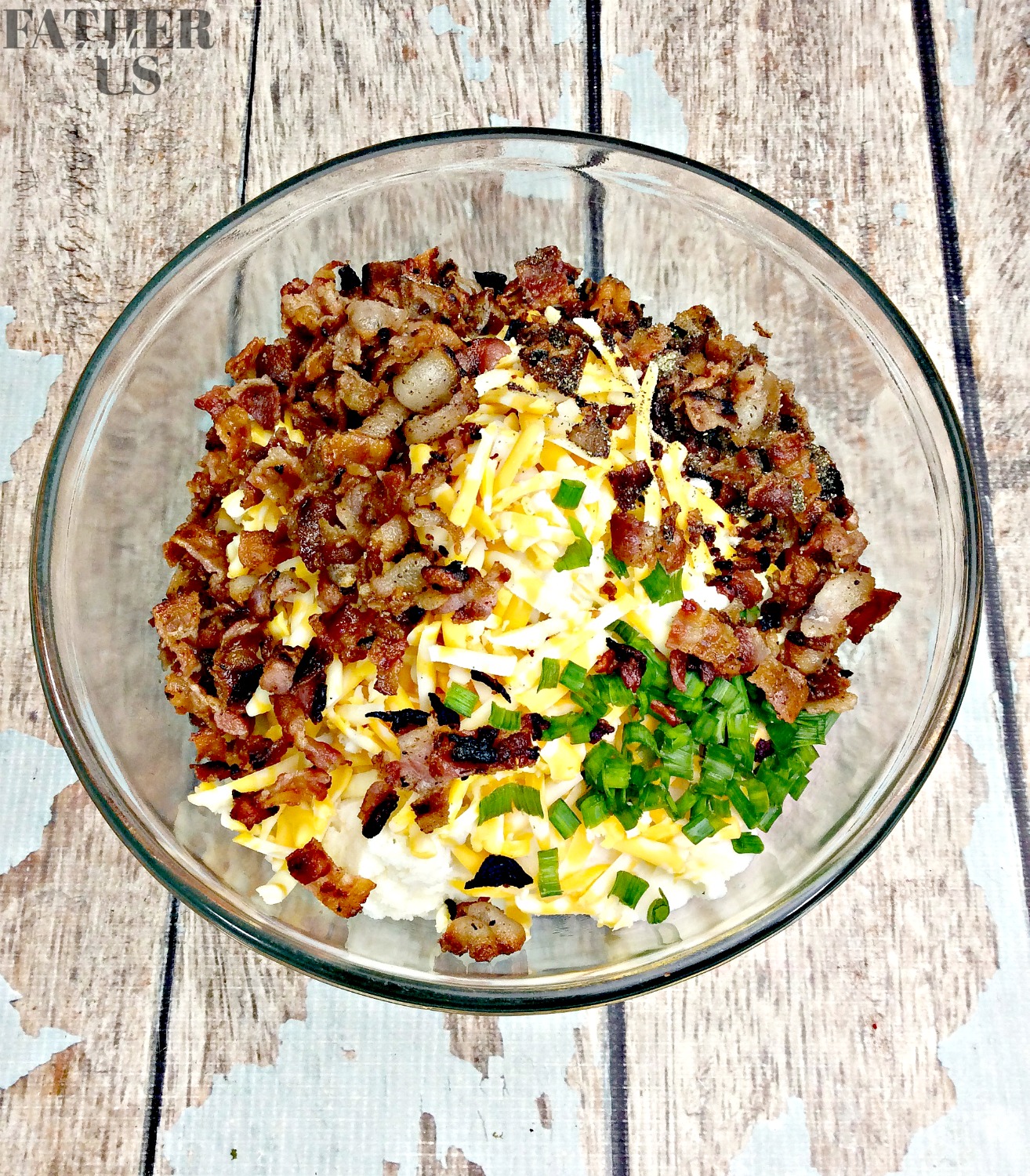 Stir to combine
Line a baking pan with parchment paper.
Place all of the mashed mixture on the baking pan.
Spread the mashed potato mixture evenly across the pan.
Place it in the freezer for 30 minutes.
Use a circle cookie cutter and cut out circles of the mashed potato mixture.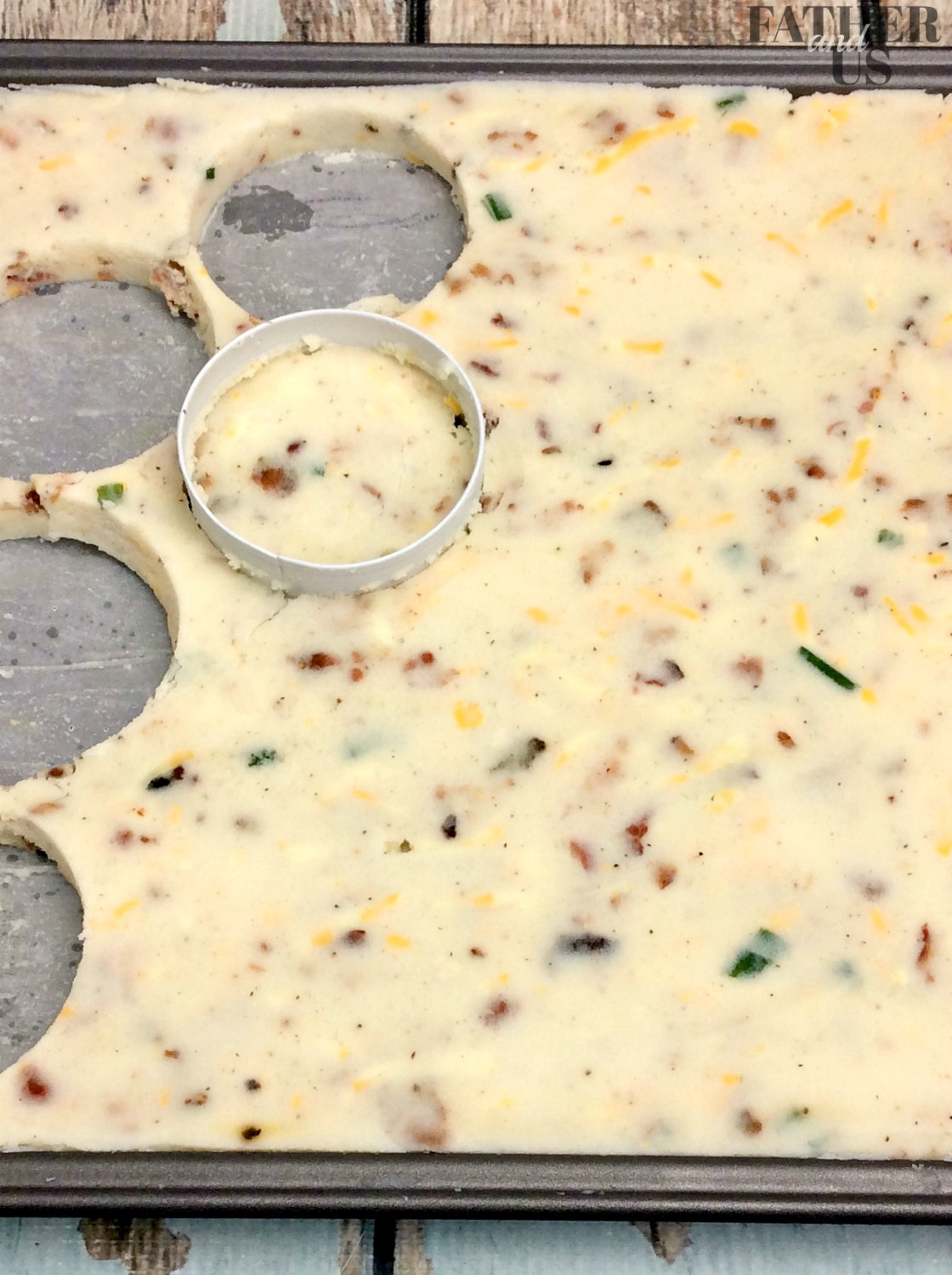 Set to the side.
Continue until you have all of the circles cut out.
Prepare your dredging station.
Flour in one bowl, beaten eggs in the second bowl, and the panko crumbs in a third bowl.
Dip your potato cake into the flour, then eggs and finally the panko crumbs.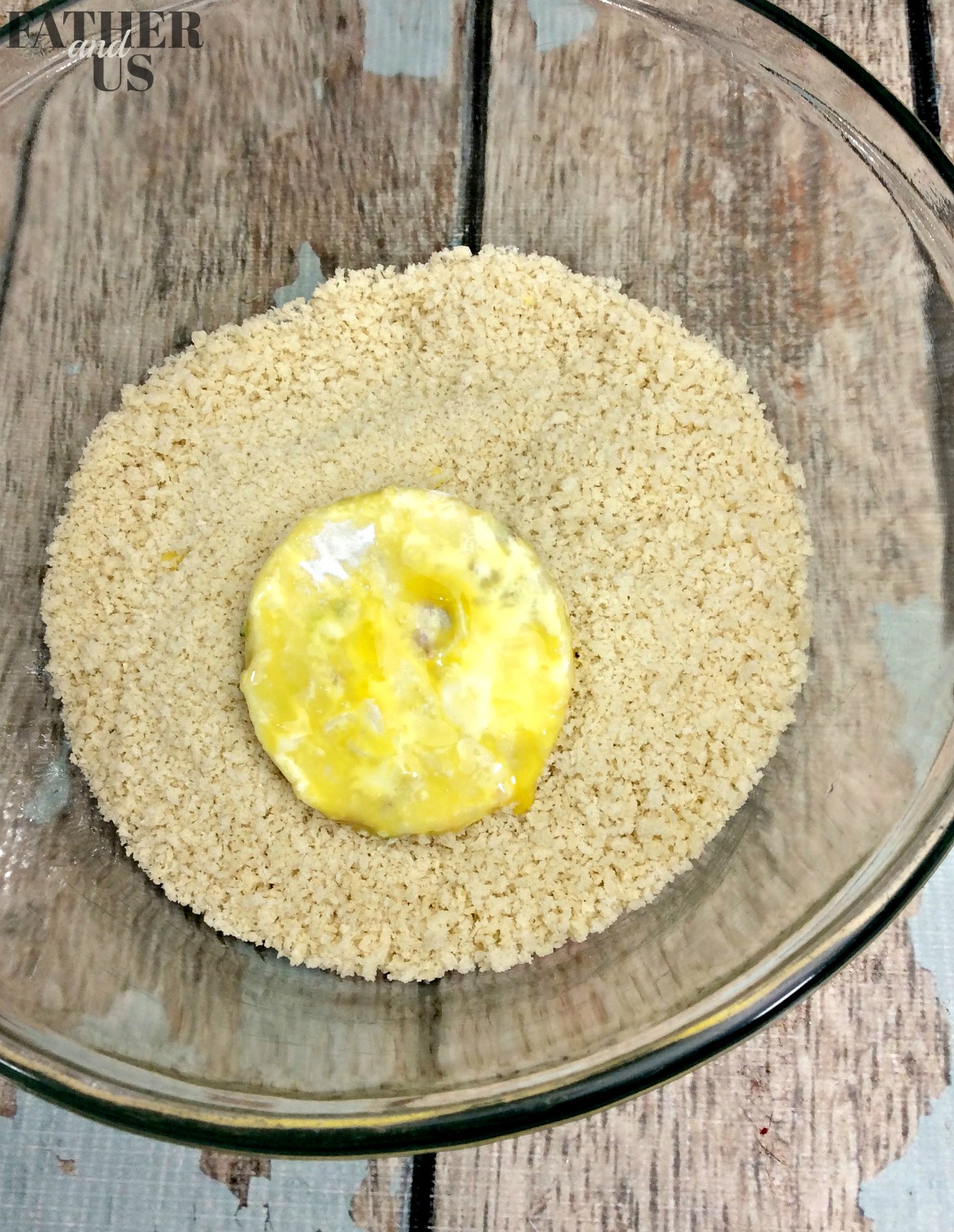 Place the potato cake in your Air Fryer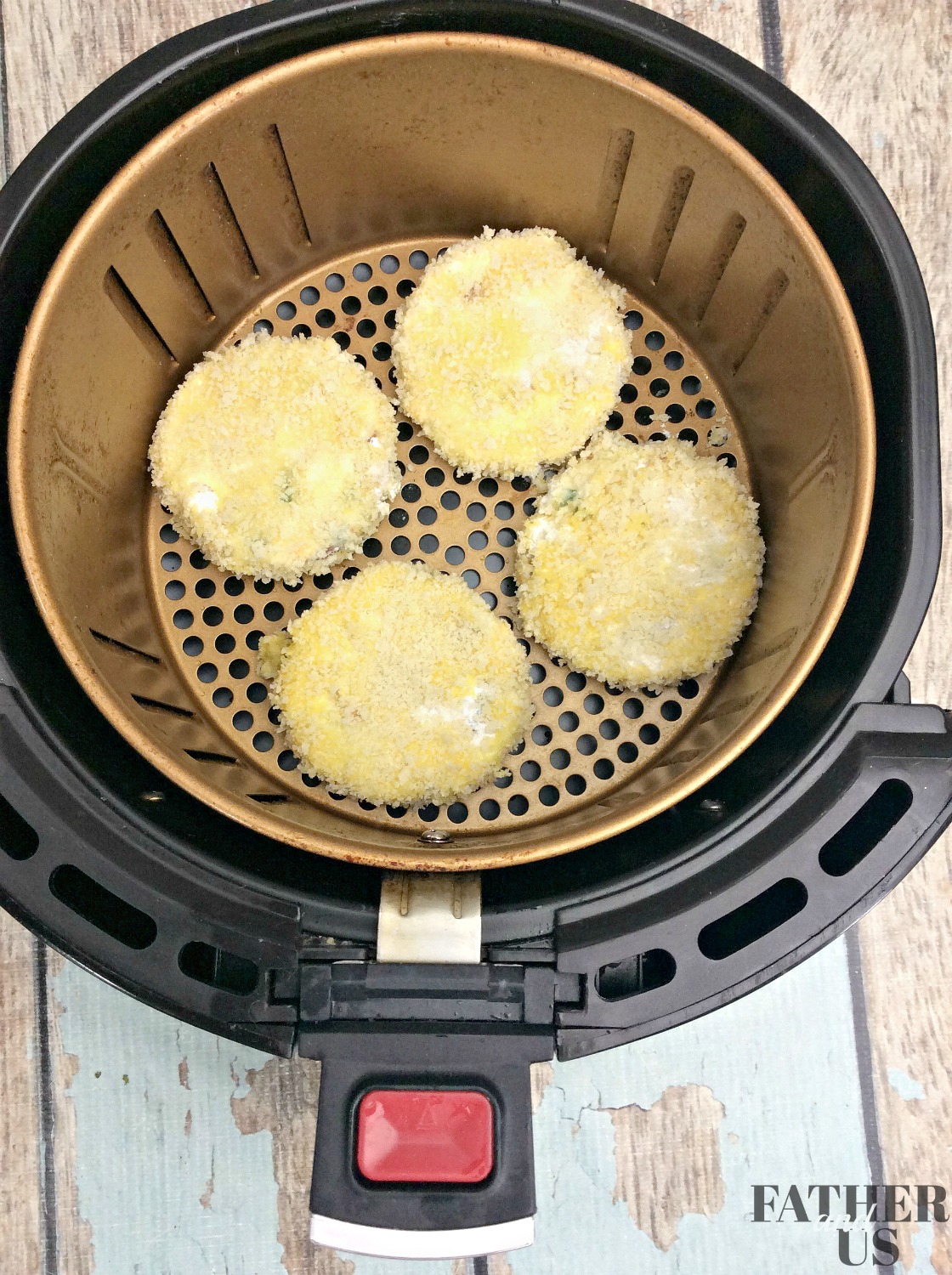 Make sure to ONLY do one layer of the potato cakes in the Air Fryer.
Set the temp to 370 for 6-8 minutes.
For best results, serve immediately, while hot and crispy.
Enjoy!
Pin For Later-