THIS POST MAY CONTAIN AFFILIATE LINKS WHICH MEANS WE EARN A SMALL COMMISION.
Homemade Mozzarella Sticks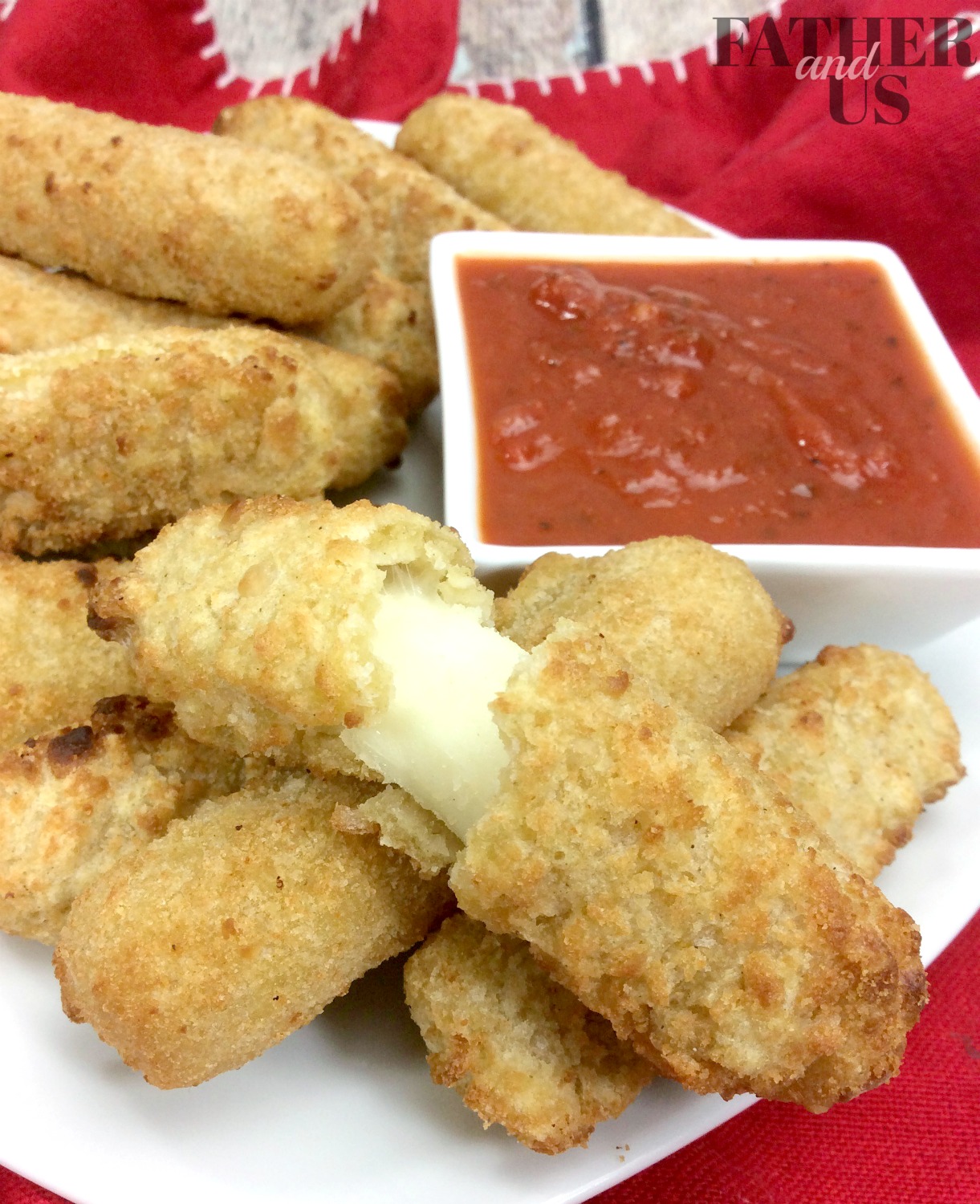 LOOKING FOR MORE AIR FRYER RECIPES? CHECK OUT MY:
One of my all-time favorite appetizers is mozzarella sticks!  I love the crispy outside and the warm, gooey inside.  They are especially delicious with a nice, zesty marinara sauce.  We often get these when we go out to eat as a family.  I has never occurred to me to try to make homemade mozzarella sticks.  It just seemed like to much of a hassle to try to fry them.  Also, I've never owned a deep fryer (and probably never will!).  But with the invention of the oil-free hot air fryer, I have discovered a ton of great hot air frying recipes that I can't wait to try.  These tasty homemade mozzarella sticks are one of the recipes that I am most excited about.
If you don't have an air fryer yet, you need to go out and get one.  There are plenty of guides on the internet to help you choose the right.  There are also a ton of hot air frying recipes to choose from.  If you love yummy potato snacks, please check out my Loaded Air Fryer Potato Wedges.  Or try these Air Fryer Mashed Potato Cakes.  I also have a great Air Fryer Appetizer for your next party with these Air Fryer Chicken Wings. They are simple, easy and delicious as well!   If you are looking for a dessert, the Air Fryer has you covered as well with these Air Fryer Blueberry Pies!
Other than that, the ingredients for this recipe are pretty darned simple!
Ingredients
16 oz 6-8 pieces String Cheese
1 1/2 cups Ground pork rinds
2 eggs
2 tbsp 1 % Milk
Homemade Marinara sauce for dipping
Directions
Place your Pork rinds in a zip lock bag and mash using a rolling pin
Whisk together milk and egg in a bowl.
Add crushed pork rinds to a separate bowl.
Dip string cheese in egg, then pork rinds, then egg again and pork rinds again.
Place the cheese sticks in the air fryer in a single layer.
Cook in batches.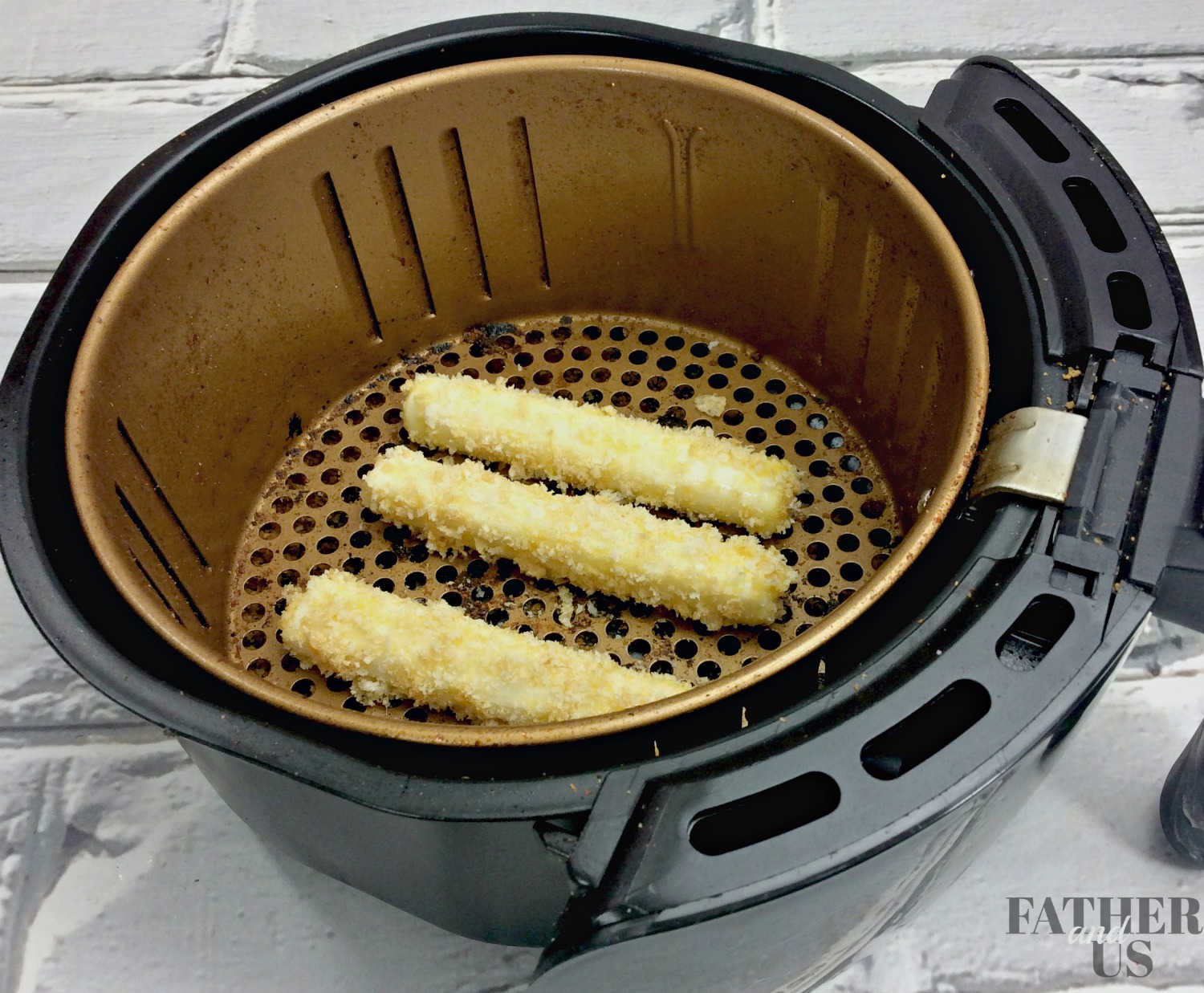 Set your Air Fryer to 380′ and cook for 4-5 minutes. As a result, you will have these scrumptious homemade mozzarella sticks that your whole family will enjoy. These would also be perfect for your next party.  They are the perfect appetizers for a large crowd.  They are quick and easy to make and will keep you out of the kitchen and able to socialize with your guests.  Check back later for more yummy hot air frying recipes.
Pin For Later