THIS POST MAY CONTAIN AFFILIATE LINKS WHICH MEANS WE EARN A SMALL COMMISSION.
This Air Fryer Potato Wedges Recipe is quick, easy and delicious. Made in your Air Fryer, they are much healthier than traditional french fries and and are seasoned to perfection!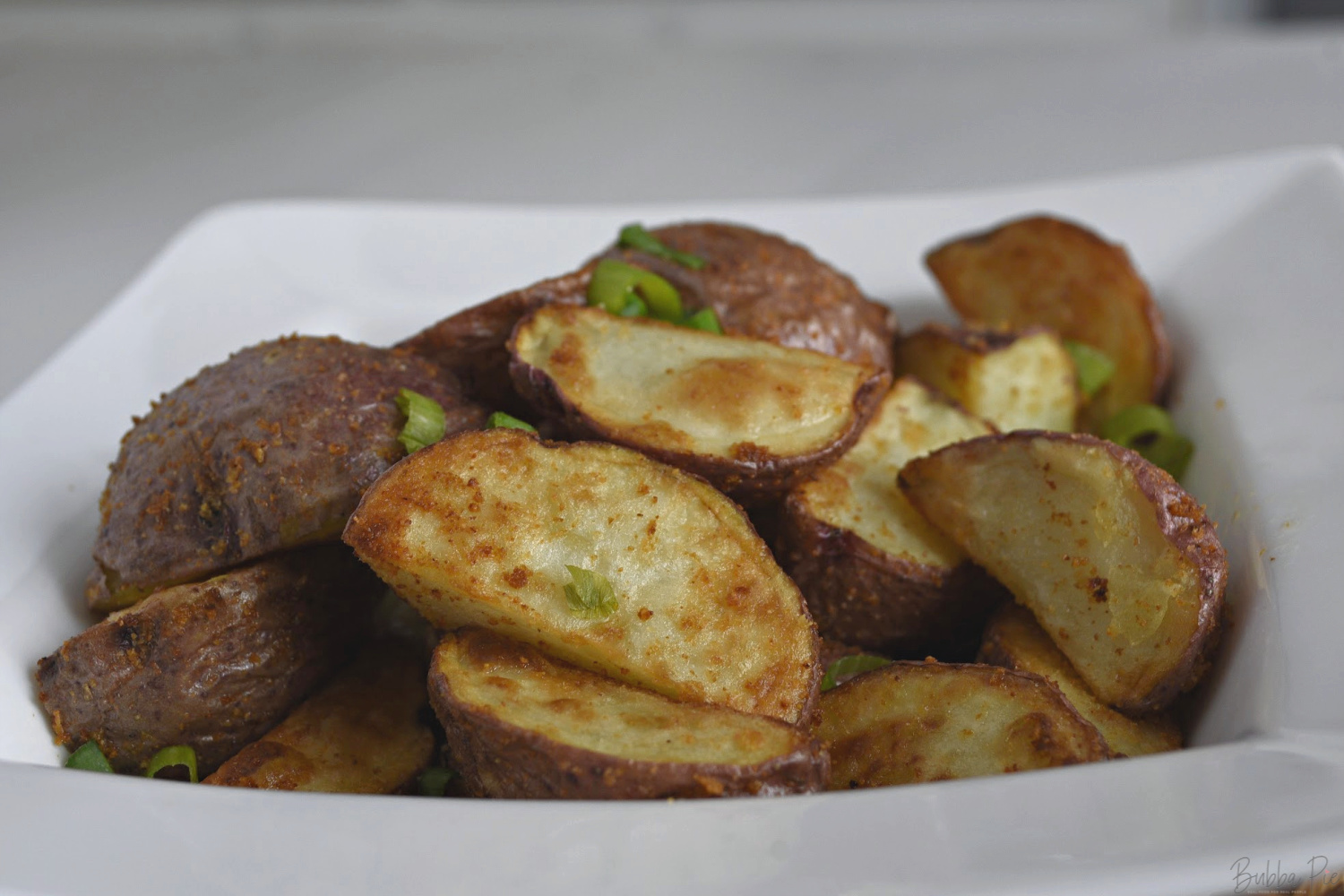 Anyone Want Some Fries?
As a husband and a father of two, I find myself frequently making our family dinners and busy weeknights. We have our usual lineup of hamburgers, grilled chicken, pork chops and tacos. Many times, we love to have a side of french fries with our dinners. These are usually baked in the oven. The only problem with this is that I have to preheat the oven (about 10 minutes) and then it takes about 20-25 more minutes to bake the frozen french fries or tater tots. We often don't have time for all of this. And, I must admit, on more than one occasion I may have forgotten to preheat the oven and that REALLY put me behind the 8-ball!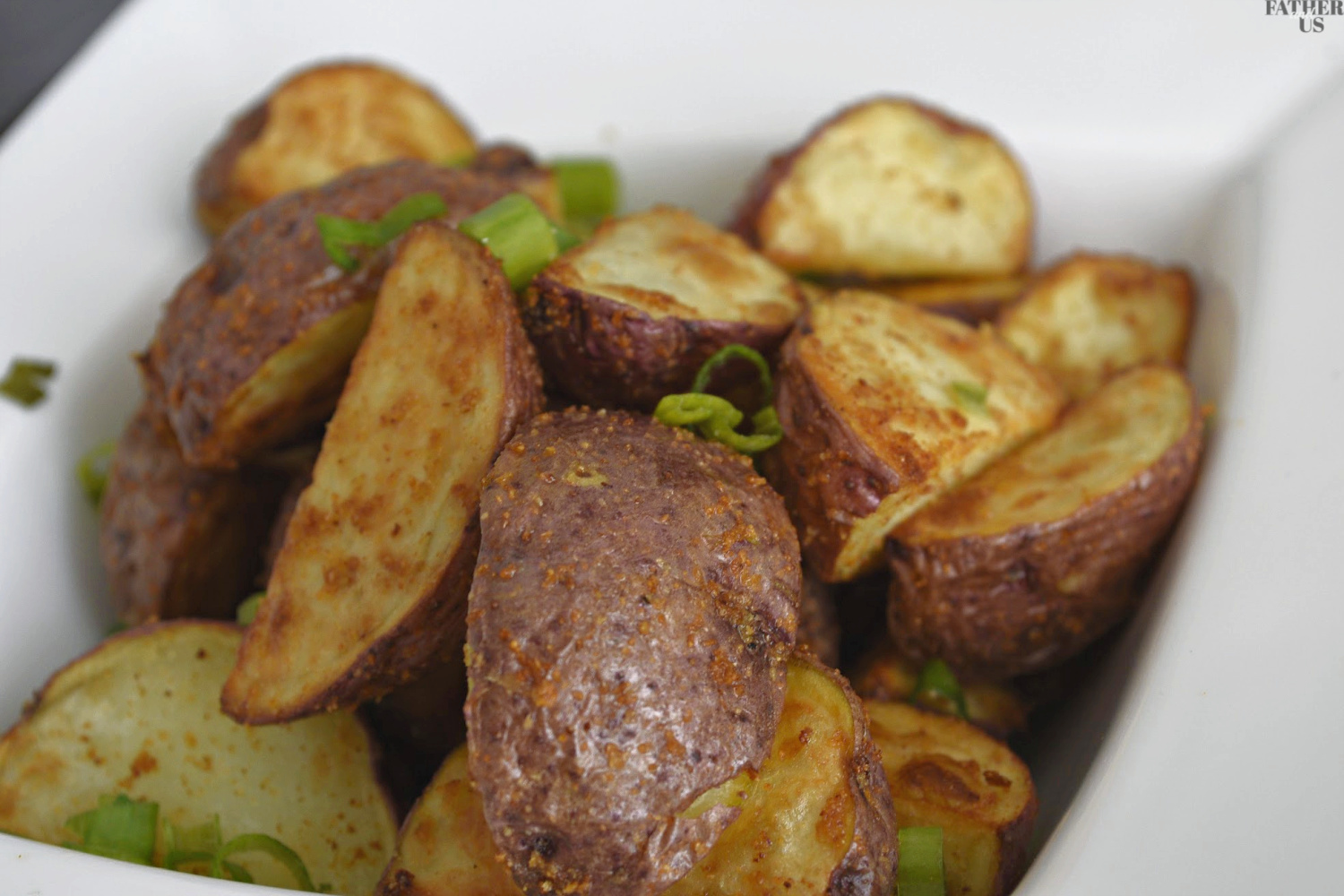 How Does An Air Fryer Help?
But, since I've gotten my Air Fryer, a lot of that has changed. I've learned that the Air Fryer not only takes "fried food" and makes it healthier, and it not only takes healthy food and makes it tastier, but it can also cook everything MUCH quicker!
When cooking Air Fried Potato Wedges, I can have them prepared, the Air Fryer preheated and everything cooked in under 20 minutes! And, they come out super crispy on the outside but soft and tender inside!
Air Fryer Potato Wedges
With only four ingredients, these Air Fried Potato Wedges are just what you need for the perfect side dish to accompany many of your favorite meals. I love to use Red Potatoes for this recipe. They are easy to wash and can be cut up into the perfect sized wedges for this dish.
Here is what you need:
Red Potatoes
garlic salt powder
onion powder
Extra Virgin Olive Oil
Optional-salt and pepper to taste.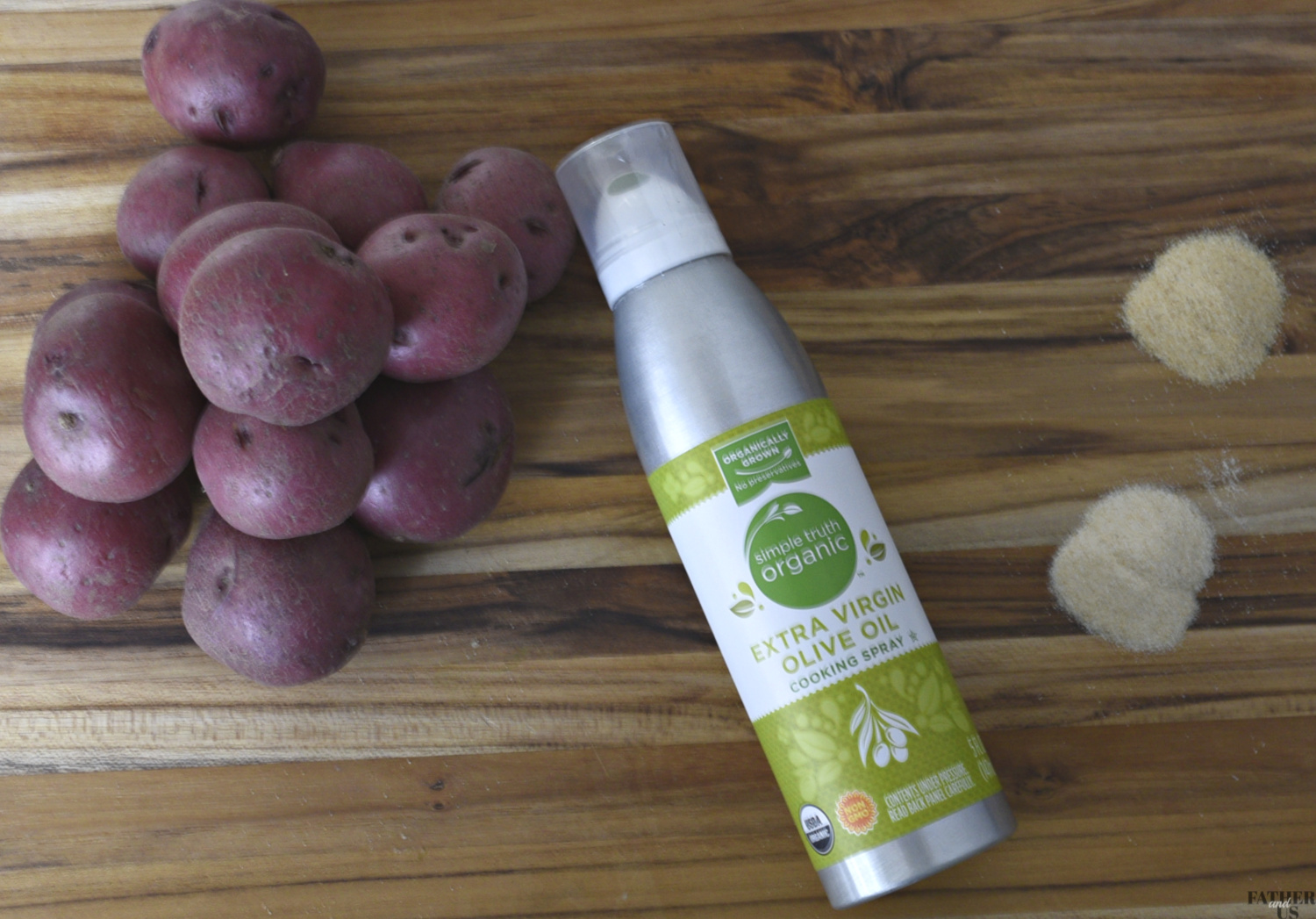 What Is The Best Oil To Use In Your Air Fryer?
The real star of this show is this Simple Truth Extra Virgin Olive Oil Spray. This is not a sponsored post! I'm just here to tell you that this can make your Air Frying live SOOOO much easier. I especially love to use this on some of the trickier vegetables like Broccoli, where it can be hard to completely coat the whole thing in oil. I also use Mazola Corn Oil, which has a fairly high smoke point that makes it great to use in the higher temperatures of your Air Fryer. Another great oil to use that has a fairly high smoke point is Avocado Oil.
Can You Cook Frozen Air Fryer Potato Wedges?
Yep! You certainly can, and I have done this on a couple of occasions where I forgot to preheat my oven. Preheating the Air Fryer is a lot quicker and the wedges will cook faster in there as well. So, cooking Frozen Potatoes of any kind in an Air Fryer is a great idea if you are in a time crunch. I'd cook them for about 8-10 minutes, flip them, and then cook for another 6-8 minutes or until crispy outside.
I hope you enjoy these Air Fryer Potato Wedges. I love to dip my in some Sriracha Ranch! But just about any dipping sauce will work. Let me know how they turn out in the comments!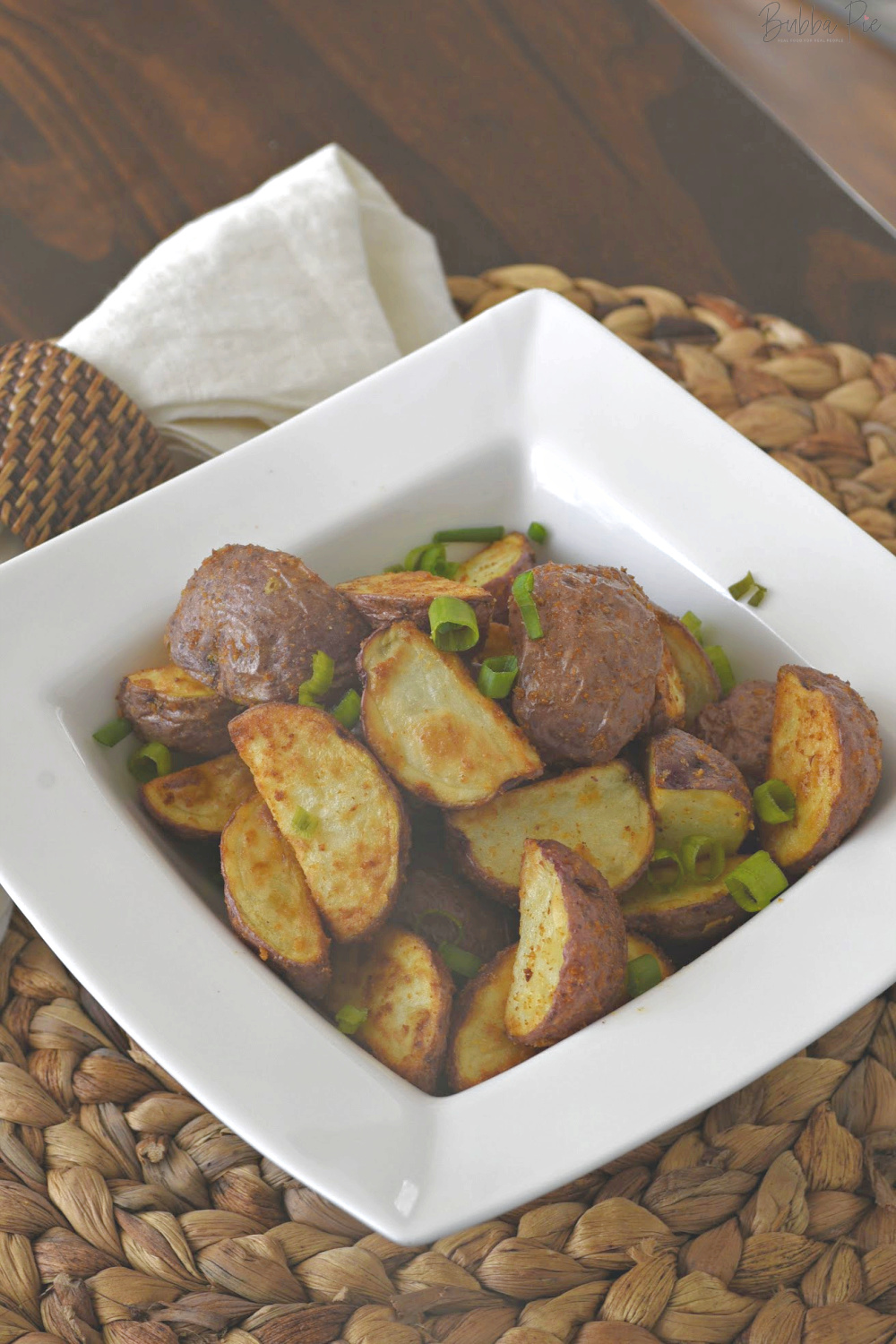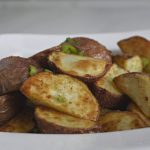 Air Fryer Potato Wedges Recipe
This Air Fryer Potato Wedges Recipe is quick, easy and delicious. Made in your Air Fryer, they are much healthier than traditional french fries and and are seasoned to perfection!
Ingredients
1.5

lbs

Red Potatoes

Cut Into Wedges

1/2

tsp

Garlic Powder

1/2

tsp

Onion Powder

1

Tbsp

Olive Oil
Instructions
Preheat the Air Fryer to 400 Degrees

Spray/add about 1 tbsp of Olive Oil to potatoes in a medium sized bowl

Add Garlic and Onion Powder and toss to coat.

Cook for 8 minutes. Toss the wedges in the basket for even cooking and cook for an additional 8 minutes or until they are golden brown on the outside.