THIS POST MAY CONTAIN AFFILIATE LINKS WHICH MEANS WE EARN A SMALL COMMISSION.
Frugal Camping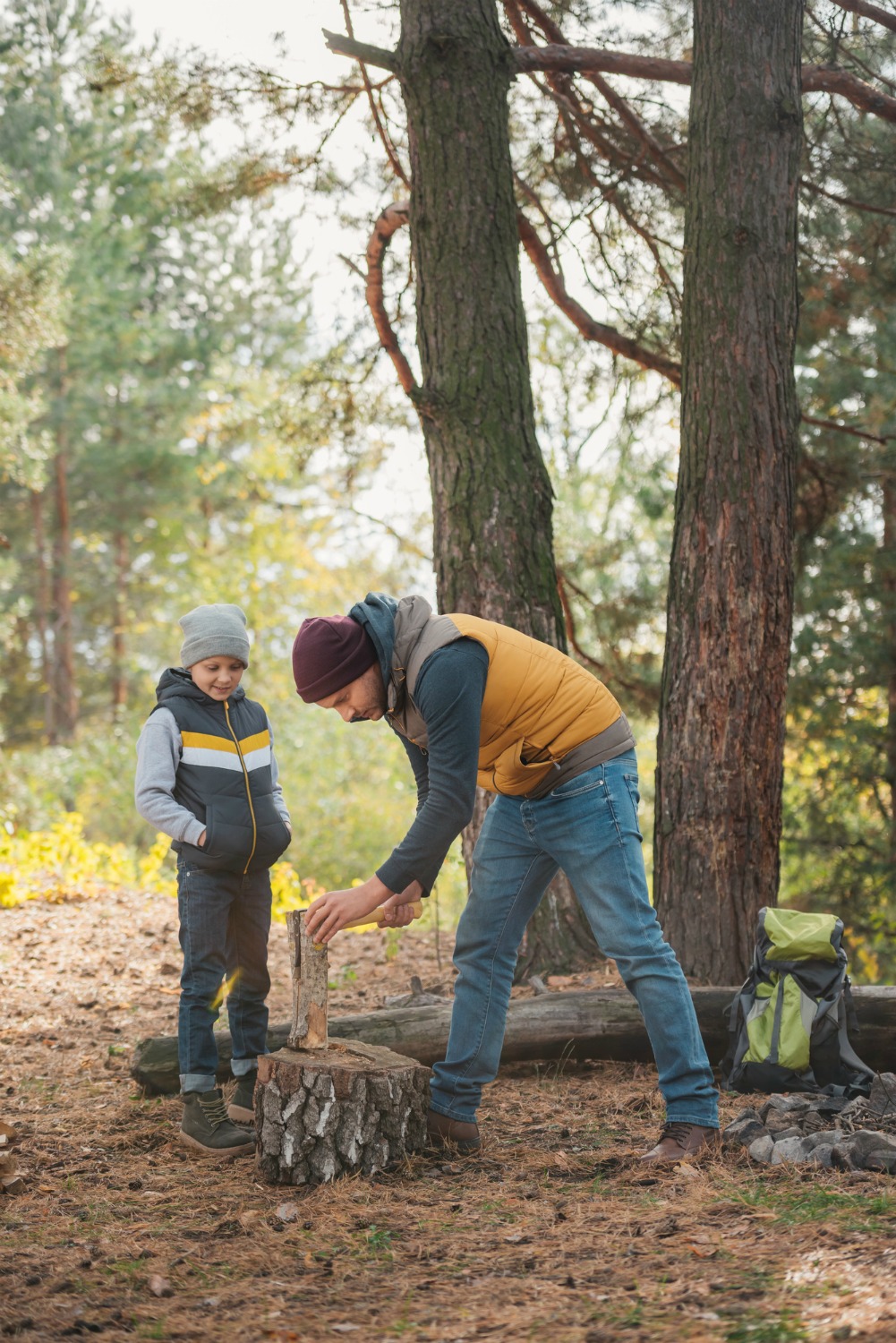 FOR MORE CAMPING FUN, CHECK OUT:
One of my favorite activities to do with my children is to go camping.  I love to leave all of the technology behind and teach my kids to enjoy nature.  When we can't make it to a proper campsite, we often just camp in our backyard!  But we are always looking for new opportunities to go out on a new camping adventure.
If you're not careful, camping and gear could end up costing you hundreds or even thousands of dollars. Before you know it, you'll quickly discover you could've had a luxury vacation with all that money you spent.  I'd rather work a tad bit harder and spend a little more time planning if it helps me save money. The more I save the more fun things we can do throughout the year.
Enjoying the outdoors and spending time with family shouldn't have to cost a fortune. In fact, once you've figured out how to pull off camping for cheap, you'll be able to enjoy it more often. Whether you plan for weekly vacations or simply want to enjoy a weekend getaway, here are some helpful tips for camping on a budget.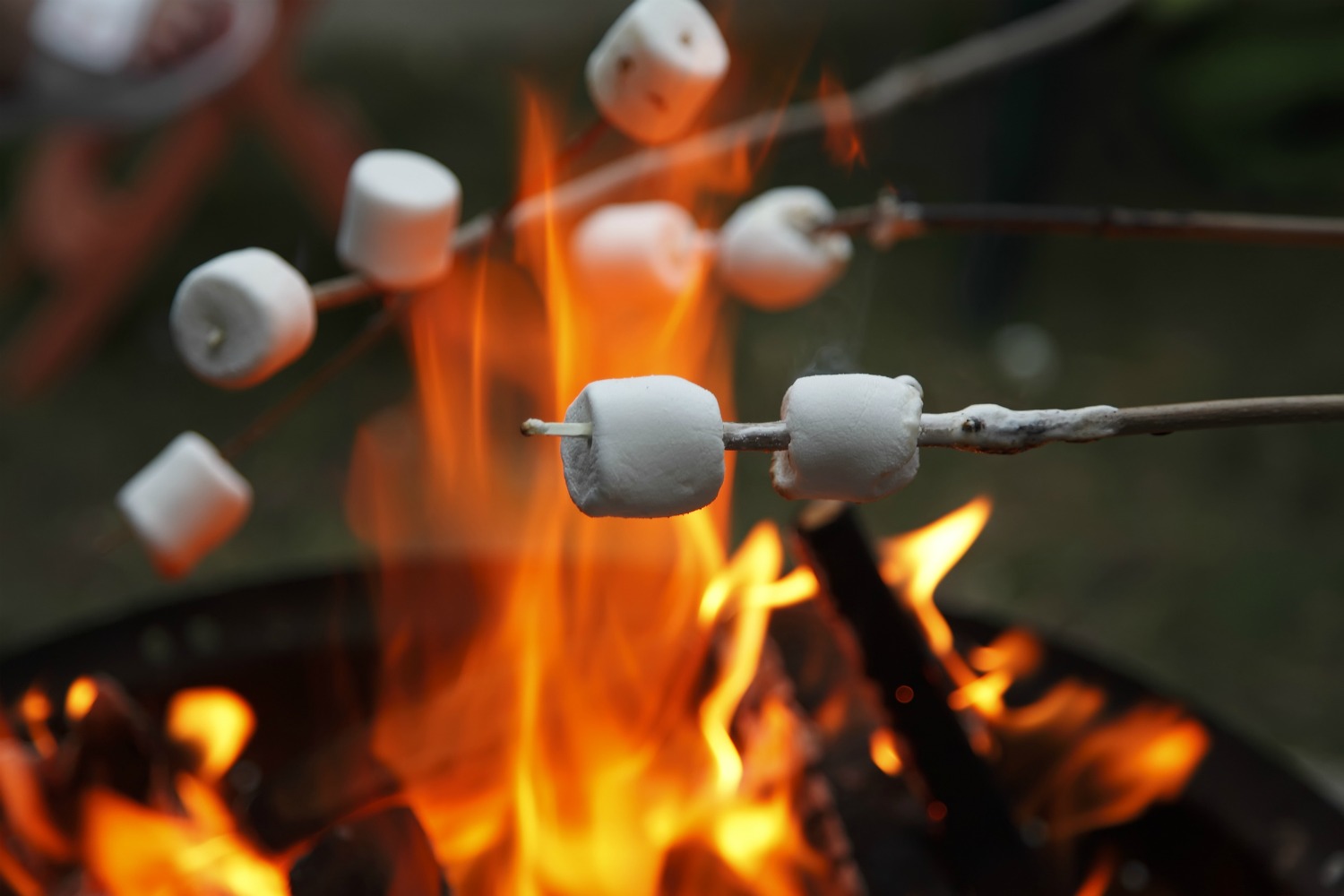 Tips for Camping on a Budget
Camp in the off season. Holidays are the most crowded and most expensive, avoid them. If possible, camp outside of peak season and get affordable rates in the late fall or early winter months. Even equipment and outdoor supplies are on sale this time of year.
Go primitive. Campgrounds that offer electrical hookups and water access are going to cost you. Primitive camping is not only a cheaper alternative but there are many free sites to be had, check out freecampsites.net for more info about camping free. Hunting cabins outside of the hunting season and camping at a friend's property are other ways to save big. Keep it even more affordable by staying closer to home.
Use household supplies. One of the most expensive parts of camping is supplies. Instead of going out and buying supplies just for camping, pack up things you already have in the home. Take the extra step of making a packing list and then pull as many items as you can from around the house. Don't buy anything you don't have to. Be creative and you'll find many items are multi-purpose.
Borrow gear. Camping gear is expensive! Unless you're planning on using frequently I wouldn't invest in the latest and greatest equipment. Borrow from a friend or share the expense with a friend. If you are making a purchase, consider buying used or discounted to save a few bucks.
Chop your own firewood. Do not pay for firewood, ever. Chop firewood at home and transport (if not traveling far from your hometown), see if wood is available where you're staying or check out the free ads on Craigslist or yard sale sites, people often are giving firewood away.
Free recreation. You should not be spending money on entertainment and activities when camping. There is plenty to enjoy in nature. Hiking, fishing, scavenger hunts, outdoor games and campfire cooking are all wonderful ways to spend time as a family. Use the opportunity to build something together and get to know more about nature and your surroundings.
The more the merrier. Camping with a group can be a lot of fun while saving you money. Carpool, share the expense of supplies and buying in bulk are a few ways to save when camping with a crew.
Shop thrift stores. It's important to have clothes on hand that'll keep you warm and you're not afraid to get dirty. Thrift stores are excellent ways to stock up on warm clothing and maybe even a few supplies.
Cheap eats. Meal planning is worth every bit of the effort involved. Food usually cuts into the budget big time on any trip, even camping. Plan meals and snacks and make a list, follow it. Cooking over the campfire is the cheapest way to eat and a lot of fun; I find the kids really enjoy cooking their own meals over the fire. Foil dinners and hot dogs are popular cheap eats for camping.
Bring duct tape and tarp. There is nothing worse than having to run out and purchase things you left at home. Both duct tape and tarp are multi-use items that can come in handy when in a jam. Whether you need a makeshift fishing pole, need repairs or protection from the elements you're covered. You won't believe all the stuff you can do with duct tape or tarp, explore it more online and you'll be amazed at what you can do.
Everyone deserves time away from the busyness of life and with these budget friendly tips you can pull off a fun and memorable camping trip without breaking the bank.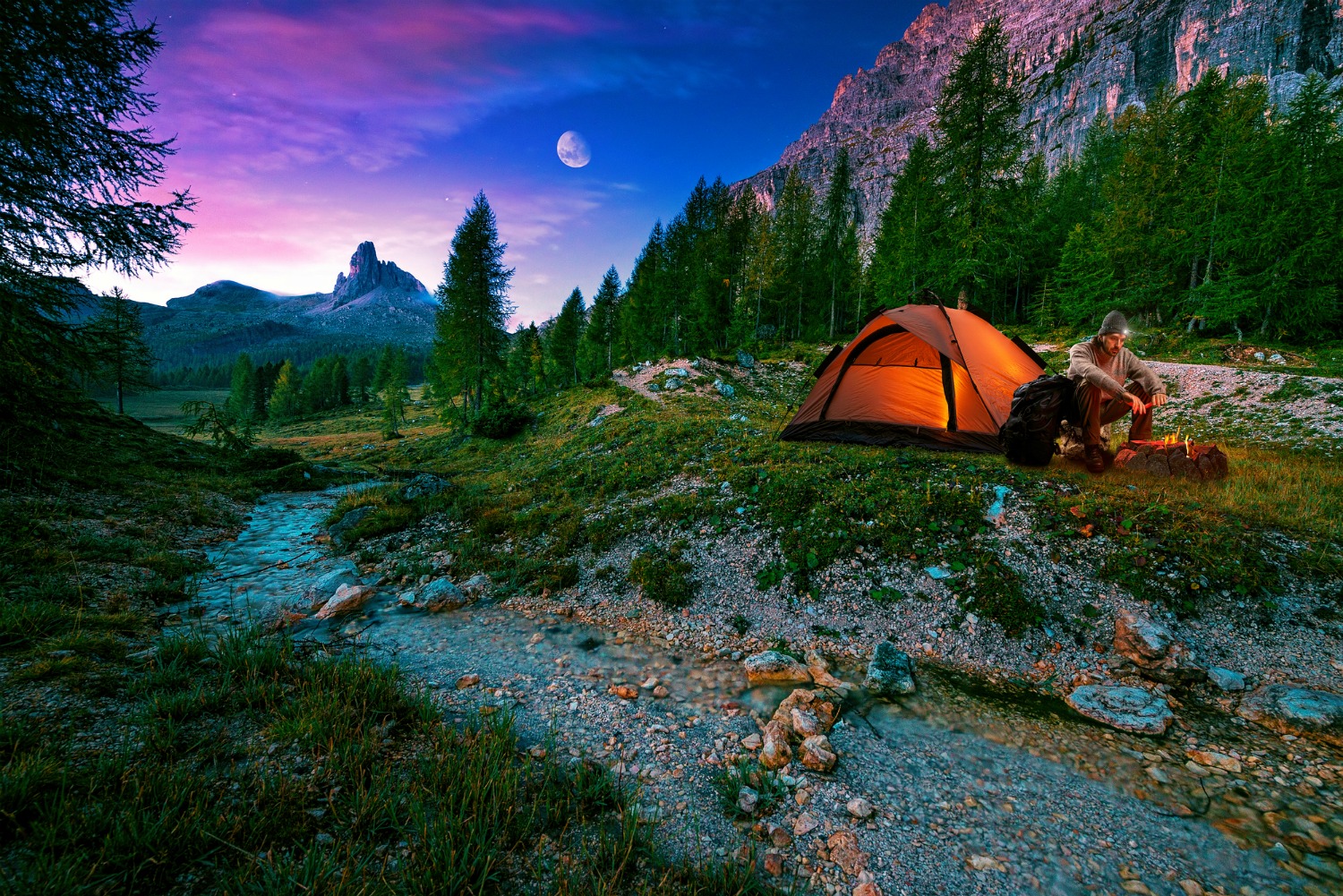 Pin For Later-