THIS POST MAY CONTAIN AFFILIATE LINKS WHICH MEANS WE EARN A SMALL COMMISSION.
The question of how hard is it to brew beer is a common one. If you want to begin to brew your own beer but are worried about the start-up costs and complexity, please read this article. Beginning your home brewing adventure is much easier than you make think.

How Hard Is It To Brew Your Own Beer?
This is a question that I get all of the time: how hard is it to brew beer. It is the same question that I often wondered before I started brewing myself.  If you start to dip your toes in the home brewing scene online or in the social networking world, it can all look a little overwhelming.  My instagram feed is filled with fellow home brewers and all of their fancy equipment.  It sometimes looks like Dr. Frankenstein's lair!  If you read into some of these threads on home brewing message boards, you can observe arguments that it seems like it would take an astrophysicist to understand.
The purpose of this article isn't so much to give you a step-by-step process of brewing beer.  I recently posted a great recipe and instructions for a very easy Chocolate Porter and that would be a great place to find a guide for your first brewing attempt.  What I really want to answer is the question: how hard is it to brew beer.  The answer (spoiler alert): Not hard at all!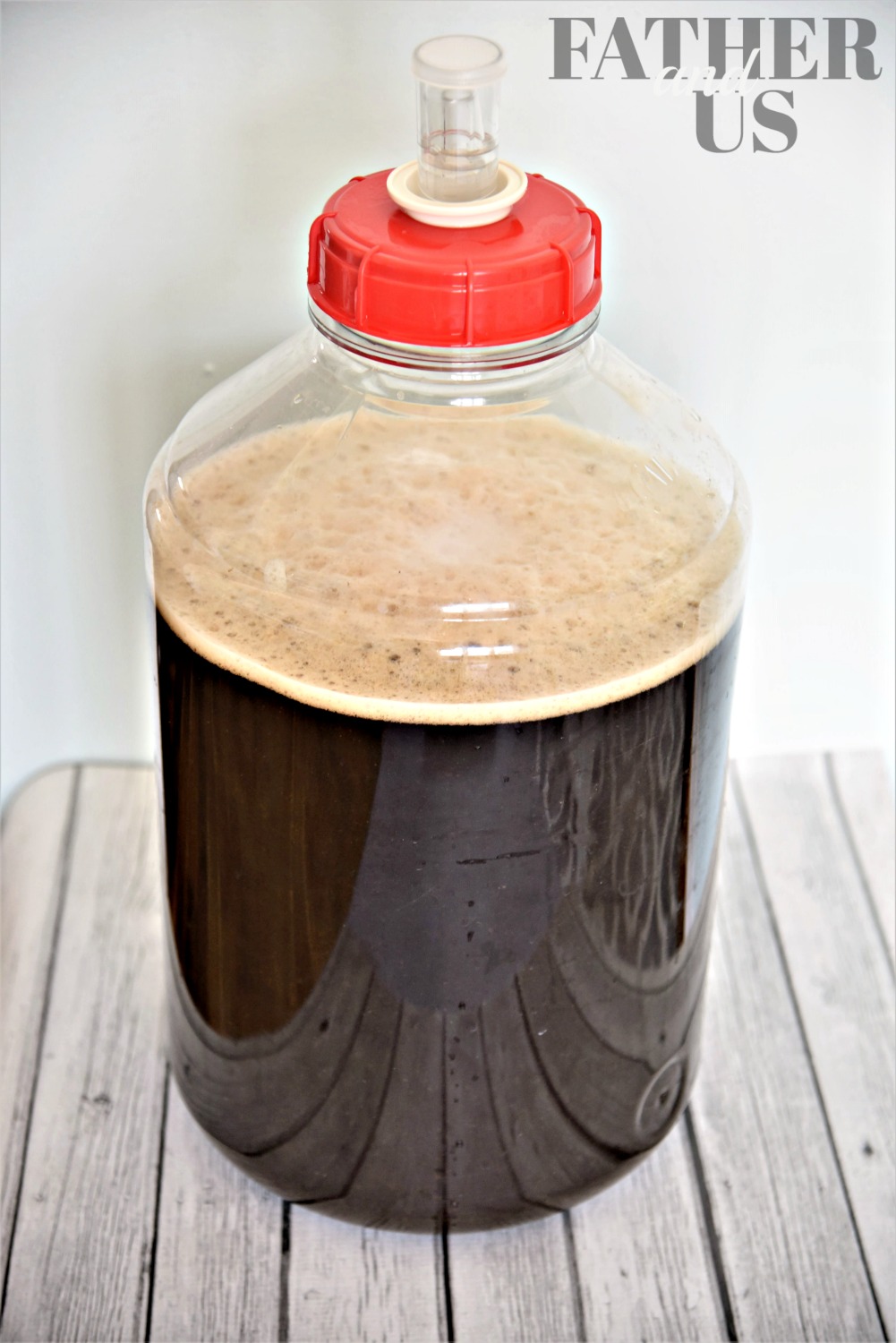 How To Make Your Own Beer
Seriously.  It isn't hard at all.  I often tell people that making beer isn't all that different than making a cake.  What do you need for a cake?  Flour, sugar, eggs, baking soda, etc…   All pretty easy and basic stuff.  This is the same with beer.  Here you really only need 5 simple ingredients: Grains, Malt Extract (if you are doing an extract brew), Hops, Yeast and Water.  Here is how to brew beer in exactly 21 words: Steep the grains, turn up the temp.  Put in your extract, boil the hops, cool it down and add the yeast.   Sure, other places online, you will hear words like mash and sparge and wort and original gravity.  But, at it's base, those 21 words are the only things you need to start. It really is that simple.
The great thing about brewing beer is that it is a craft. And, like all crafts, it begins with something very simple and then you can develop it into whatever you want. Just like baking a simple cake can turn into baking a German Chocolate Cake or a Pineapple Upside Down Cake, brewing a simple ale can tun into a Lemongrass Basil Sriracha Wheat.  
One of the greatest things about learning how to make your own beer is that it is a great balance between being careful and measured on side and creative and improvisational on the other.  Home brewing is NOT like making a pot of chili!  You can't just throw some stuff in a pot and heat it up.  How hard is it to brew beer that you just throw whatever you want in it.  No, you can't do that with this craft.  You do have to measure stuff out, keep everything sanitized and be aware of the temperatures of your beer during both the brewing and fermentation process.  This leads me to another question I often get: how LONG does it take to brew beer. Well, this can be divided into 3 timelines, brew day, the fermentation process, and kegging or bottling your beer.
How Long Does Brew Day Take?
It take me about 3 hours to go from some ingredients on my counter top to a fermenting beer.  I usually do this on a Saturday or Sunday but I have, at times, squeezed it in after the kids have gone to bed.  It is fun to do while a football game is on or something in the background.  I find it pretty relaxing.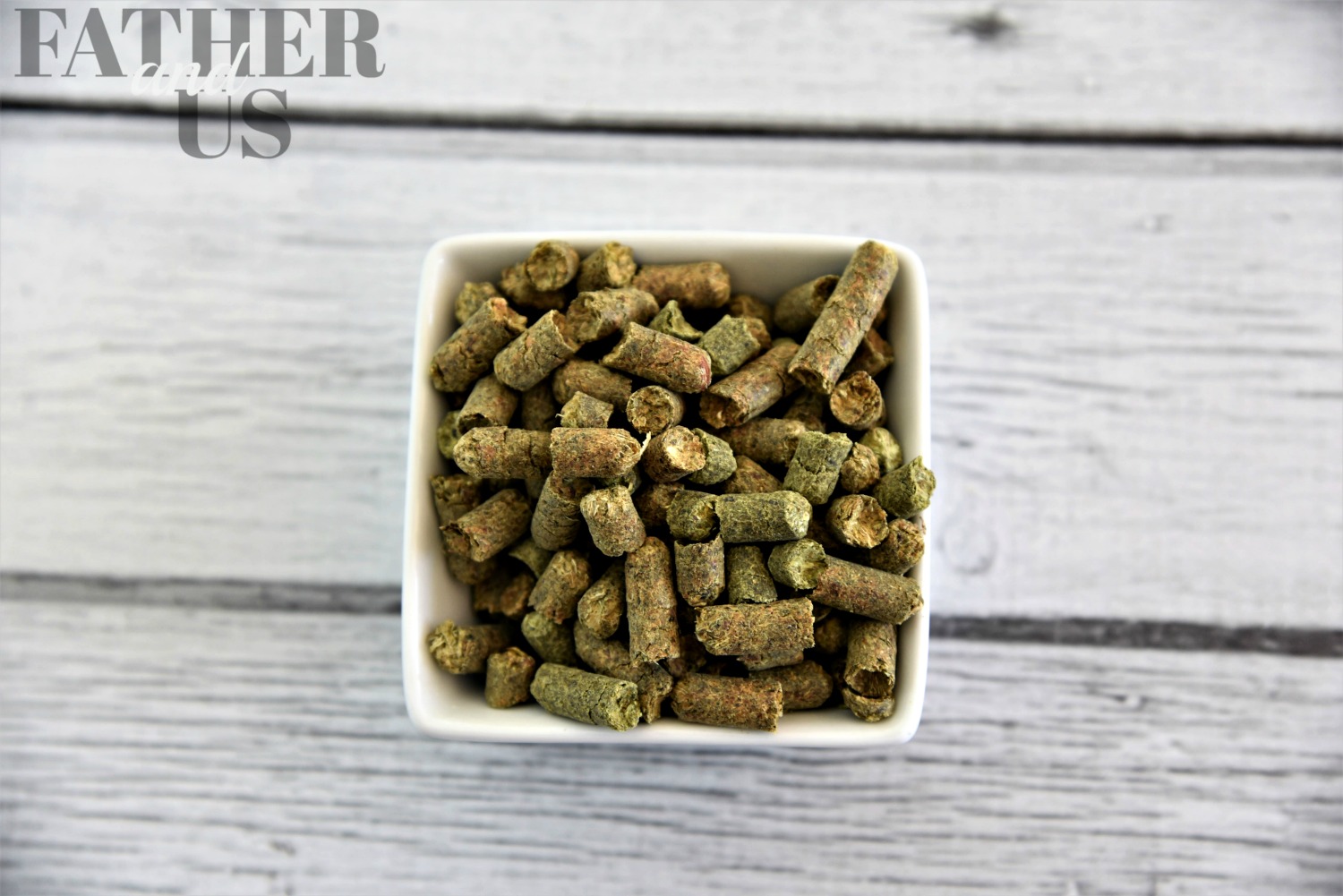 How Long Does Fermentation Take?
Well.  That depends on a lot of things.  Here is where we can really go down the rabbit hole. You certainly need to make sure the yeast has eaten all of the sugars and that you get to your desired final gravity.  It will just depend on what kind of beer you are making, the temperature it is fermenting and how strong you want it to be.  Some hefty beers such as Russian Imperial Stouts take up to 9 months-1 year to fully mature!  Lagers, fermented at a lower temperature, will also take longer, usually a couple months.  How hard is it to brew beer?  We are learning that it isn't that hard at all.  But how QUICK is it to brew beer?  Well, not that quick…
Bottling or Kegging Your Beer
It will also make a difference if you are bottling your beer or kegging your beer.  I almost always keg my beer.  But I have found the average for my ales is about 3 weeks in the fermenter and one week in the keg. I have a drinkable beer in about 1 month.  If you put your beer in a bottle, this process may take a little longer depending on your beer.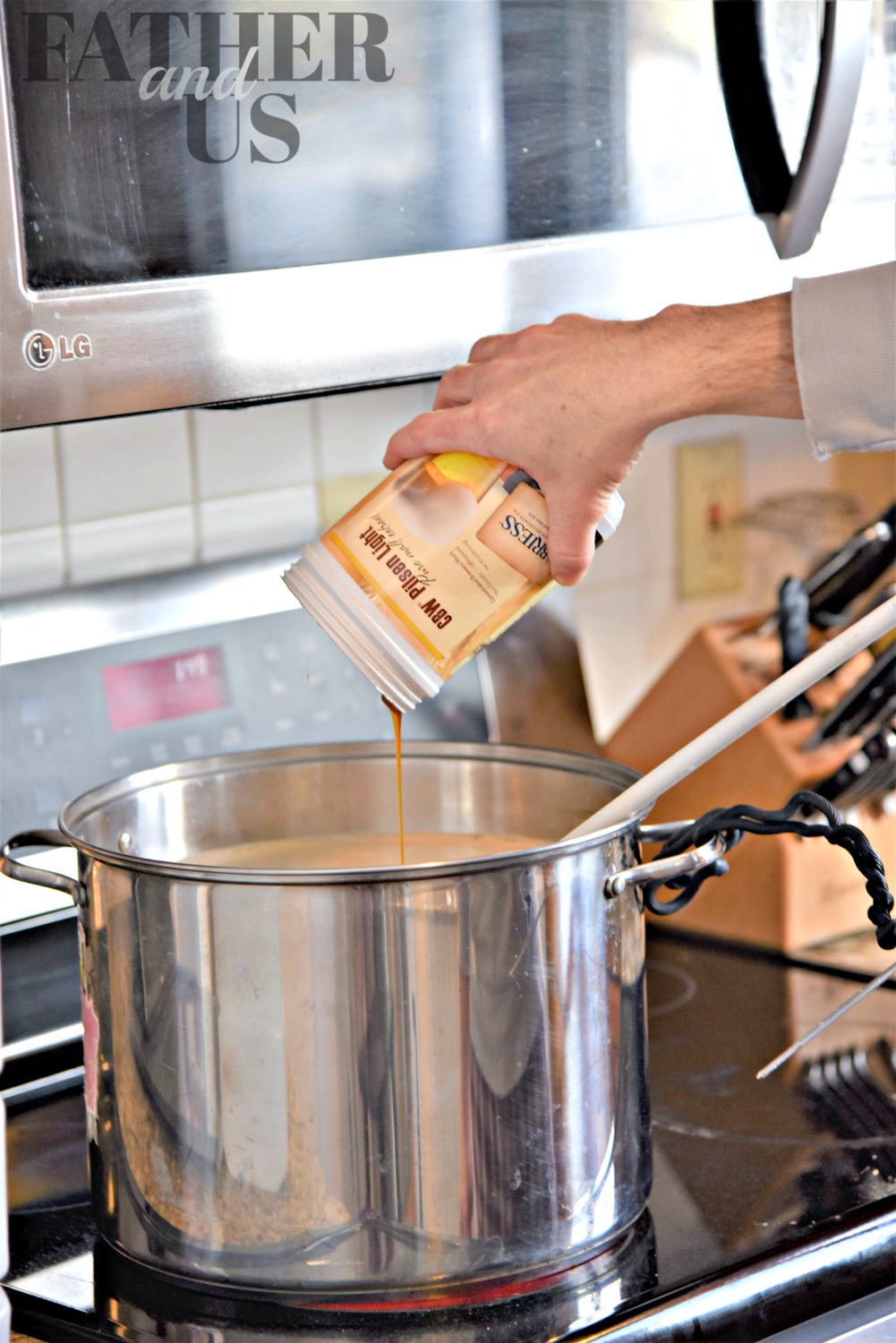 Home Brewing Kit
The last question I want to address that I am often asked is what tools I need to get started.  This is an important aspect when weighing how hard is it to brew beer.  Not only can you actually "do" it, but can you afford all the stuff to "do" it with?  Yeah, there is a bit of a initial investment.  But I don't think it is crazy.  There are a number of options online that will get you set up with everything you need to start your home brewing operation.  Midwest Supplies has this starter kit that I used.  I included everything I needed for my first brew day.  There are a couple things I have added and certainly still some things I could use to make my life a little easier, but I largely still use all of this equipment today.
So, Again, We Ask: How Hard Is It To Brew Beer?
I hope reading this eased some of your uncertainty if you are thinking about getting into home brewing.  Your world in this craft can really be as small and simple or large and complicated as you want to make it.  I generally keep things pretty simple on my end.  That works for me.  I find some simple processes and ingredients that I like and slowly give them small tweaks that eventually evolve into my own signature.  Or, if you want to get crazy and start throwing some wild things into your kettle, then the internet will be a great resource for that and I wish you the best!  But whatever you do, this can be a very rewarding hobby.  Being able to create something and share it with friends and family is extremely worthwhile.  Plus, the best (and most challenging) part of brewing your own beer is getting to name it! So, how hard is it to brew beer?  Not hard at all. Finding a cool name for it? Just a little harder…
Happy Brewing!
Looking for more of my great home brew recipes?  Try out my Kolsch or my Dry Hopped Cream Ale
Pin For Later