THIS POST MAY CONTAIN AFFILIATE LINKS WHICH MEANS WE EARN A SMALL COMMISSION.
Here is a roundup of 20 easy and healthy Instant Pot Recipes.  It's incredible how versatile an Instant Pot is! You can have dinner ready in just minutes with little work on your part. Eating healthy can be so tricky, especially if you are short on time. With and Instant Pot, things just got a lot easier. Here are 20 healthy Instant Pot recipes for you to make!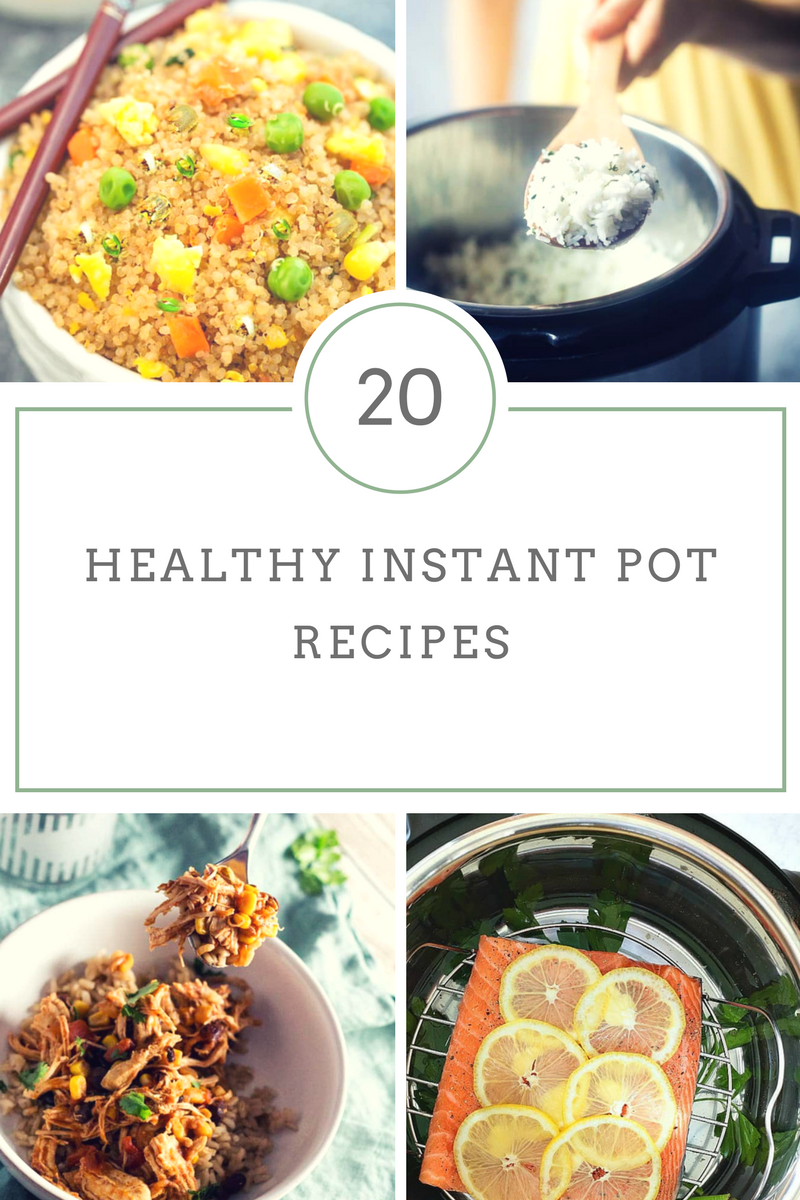 What Is an Instant Pot?
I love my Instant Pot.  I has greatly changed the way that I prepare food for my children.  Although, I've made so many great recipes, lately I have been focused on trying to find some healthy Instant Pot Recipes.  This is important to me. As a father of two young kids, our weekday nights get a little hectic.  With gymnastics, soccer, swim lessons and all the other things we have going on, we  constantly feel like we are behind on time. Our afternoons are spent carting the kiddos around to their various obligations  When can we fit in giving them a nice, healthy meal?  In the past, it has been easy to fall into the "fast food" trap.  One of us will just grab some drive-thru on the way home from a lesson or a practice.  We always feel guilty that we are spending the money and giving our kids fast food for dinner.  But, we just don't have time to make a proper meal.
Well, introducing the Instant Pot!  By now, I am sure you have heard of the Instant Pot.  It was one of the hottest gifts over the Christmas Holiday.  The Instant Pot is a small kitchen appliance that cooks many different dishes.  From rice, to stews to desserts and even yogurts.  It is similar to a slow cooker in that you put all you ingredients in and "set it and forget it."  But the way that the Instant Pot works is that it builds up steam that cooks your food much faster and also seals in the flavor.  You can cook a roast in under an hour!
Some of the best recipes that I have created are the Instant Pot Irish Stew and the Instant Pot Mongolian Beef.
If you are looking for some super healthy Instant Pot Recipes, look no further.  Here are 20 great options that I have found:
20 Healthy Instant Pot Recipes