THIS POST MAY CONTAIN AFFILIATE LINKS WHICH MEANS WE EARN A SMALL COMMISSION.
Have you ever wondered exactly what the difference was between Porter Vs Stout? I always have and so I finally decided to do a little research to find out exactly what makes these dark beers different.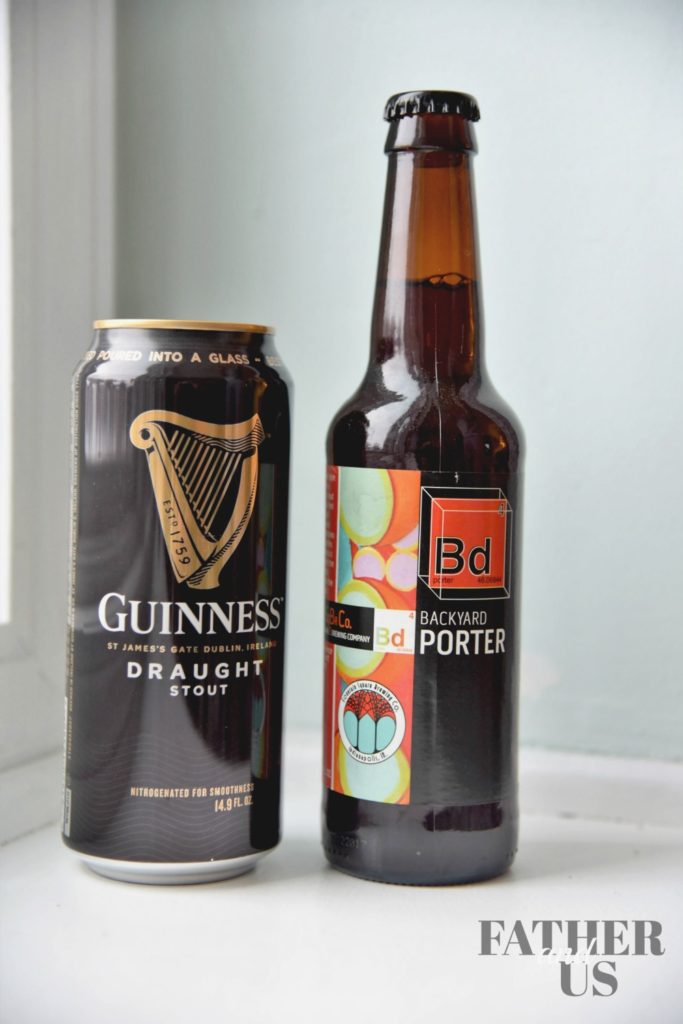 Do you love dark beers?  Check out my homebrew recipe for: 
What is the real difference between a Porter vs Stout?
I remember when I first started drinking beer after I went to college (I was a good kid in High School).  My whole "beer world" consisted of the spectrum between Coors Light and Milwaukee's Best (The Beast!).  It never occurred to me that beer could look any other way than that yellow/orange color of a lager.  Soon, my beer consciousness expanded and developed into the snob I am today.  But there is still one question I still don't quite know the answer to: Porter Vs Stout.
I like talking about beer.  I certainly like talking about beer with other beer snobs.  But it won't take too long hanging out in any beer drinking circle before the topic of Porter Vs Stout comes up.  When I tell people I brew my own beer, I often get this question from them.
Well… So have I.  The first couple times, this question caught me off guard and I felt a little guilty that I didn't exactly know the answer.  So, finally, I decided to dive into the topic and find out the answer for myself.  And the answer is….:   There actually isn't much of a difference.  At least nowadays, this is certainly the case.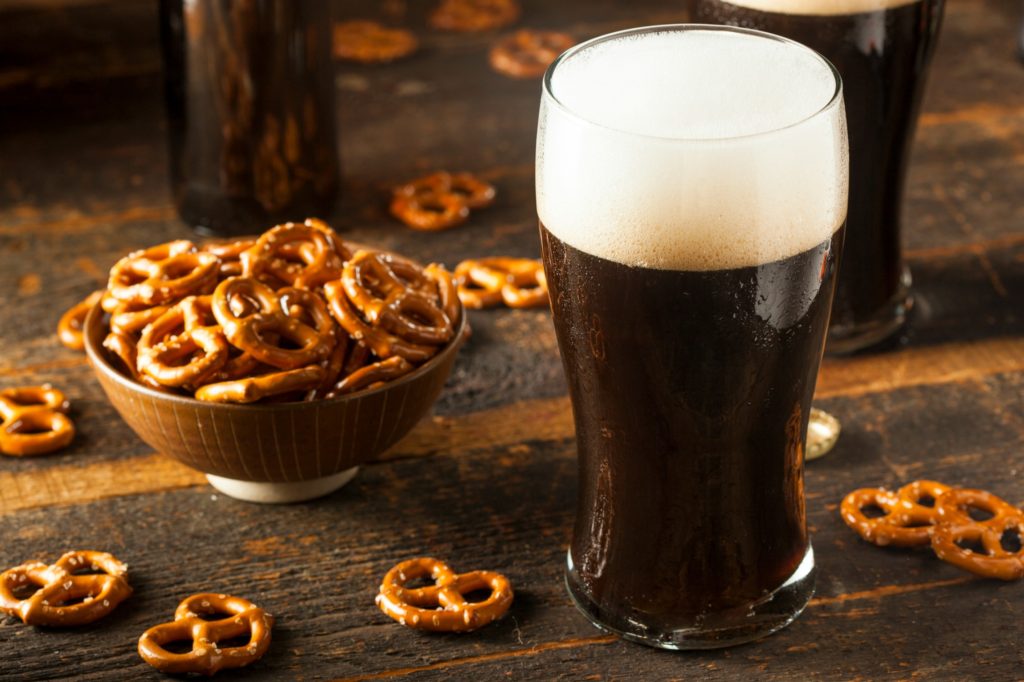 The History of Porter Vs Stout
Historically, this wasn't always so.  To put it simply, back in the olden days of London beer consumption, the Porter was born first.  It, like all great things came out of improvisation and necessity.  If you want a much more thoroughly researched portrait of the history of both Porter and Stout, I'd recommend this wonderful article.   But, to put it simply, the Stout came after the Porter and was just a stronger (stouter) version of the Porter.  In modern times, Porters actually have a higher ABV than Stouts.  So, in current times, if the difference between a Stout and a Porter doesn't have anything to do with the ABV, then what is the difference?
This is a question that a lot of "beer people" are generally tired of trying to answer.  I lurked around on some microbrew boards and it seems that most people want to stop the question of Porter Vs Stout from even being asked these days.  Generally speaking, Porters are usually made with malted barley while Stouts are made with unmalted roasted barley (which often gives them that coffee flavor).  But even that isn't a given anymore.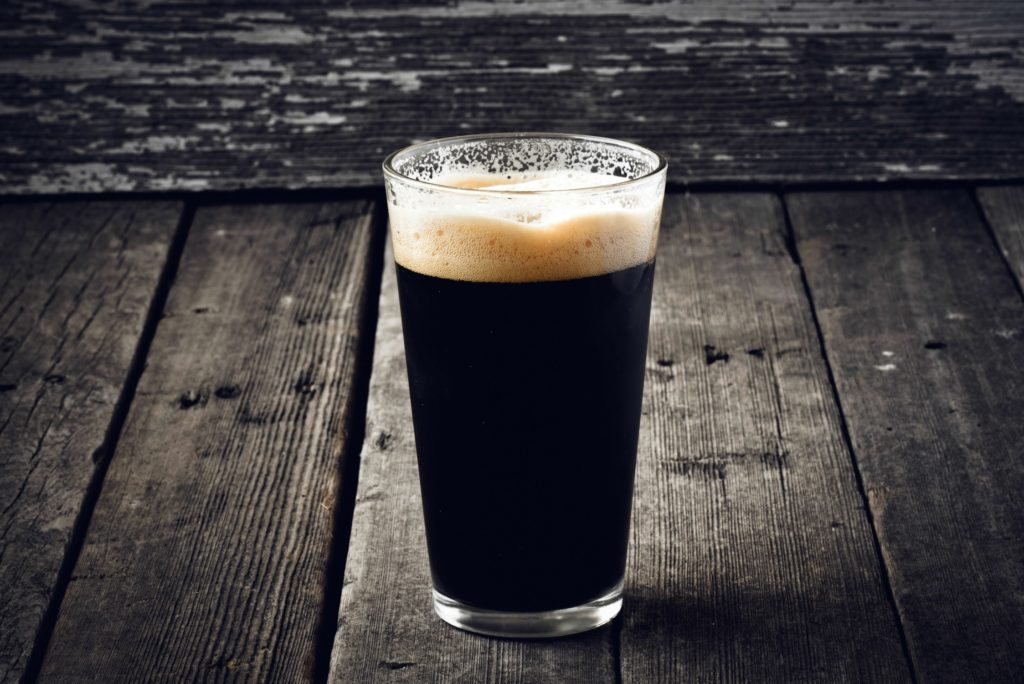 Honestly, if you asked me, I'd say that Porters have a sweeter and lighter "mouth feel" while Stouts have a more roasted and "dry" flavor.   I think of a lot of the porters that I like and it isn't that I would say they are "bitter", but compared to a lot of stouts, I think that is a fair assessment.  Think of the classic Stout, Guinness:  I can't think of a more smooth beer than Guinness.  I've never had a Stout that has tasted that smooth.  This isn't to say that I like Stouts more than Porters, if push came to shove a my local microbrewery, I would probably order the Porter before the Stout.
There are just my thoughts, my gut instinct.  I don't know if this is actually true of it is just all in my head.  If someone wants to come over sometime with 5 Porters and 5 Stouts, I'd be glad to do a blind taste test with them.  Invitation is open!
So… To Sum It All Up
A lot of it comes down to what the brew master wants to call his/her creation.  If it is dark, it can go either way.  I think it is great that experimentation has been going on with this particular beer for the past 400+ years.  It continues to evolve today.  What are your thoughts on Porter Vs Stout?  Porter?  Stout?  Does it even matter as long as you have a pint of dark, smooth, luscious brew in front of you?  Cheers!
Pin For Later-