THIS POST MAY CONTAIN AFFILIATE LINKS WHICH MEANS WE EARN A SMALL COMMISSION.
Enjoy a fresh and zesty dessert with this easy lemon cookies recipe. They are fun and easy to make and look great when served to your guest. My daughter loves these!  We often make them around Easter time but, honestly, they are great any time of the year.

THESE WOULD MAKE A GREAT EASTER DESSERT! ALSO CHECK OUT:
LOOKING FOR MORE DESSERT RECIPES? CHECK OUT MY BANANA CHOCOLATE CHIP BREAD AND MY HOMEMADE BLUEBERRY MAPLE TARTS
Refreshing Lemon Cookie Recipe
I want to share this easy lemon cookies recipe. It is a great treat for any time of the year, but especially perfect for Springtime and Easter. They are light, fluffy and have a slight lemon zest to them.  That small burst of lemon is just as refreshing as the first warm day of spring. These cookies are great to make with your kids, they are easy and you can snack on the chocolate chips while you are baking!
Growing up, I really shied away from any "lemon" flavored desserts. But as I got older, I definitely changed my mind. I discovered that, sometimes, the subtle zest of lemon in a dessert is the perfect ingredient to really make it stand out. Using lemon cake mix is a perfect way to explore lemon flavored desserts. I have started exploring the internet to find more recipes using Lemon Cake Mix. There are a ton of options out there! This easy lemon cookies recipe is my addition to that list!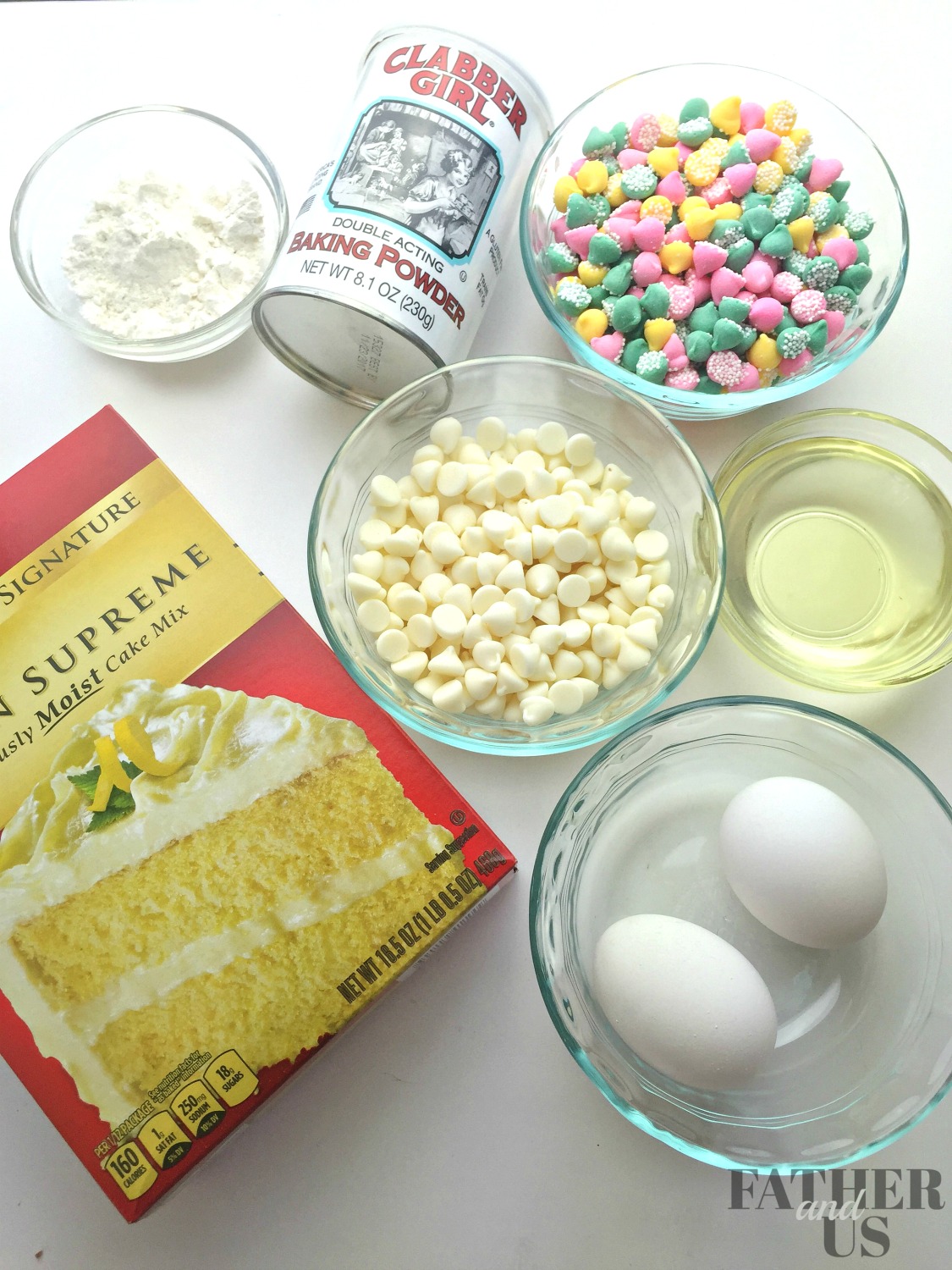 Easy Lemon Cookies Recipe
This recipe will yield 18-24 cookies:
INGREDIENTS
1 box Lemon cake mix (it's ok to use the kind with pudding in it)
2 T all purpose flour
1/2 teaspoon baking powder
2 eggs
1/3 cup vegetable oil
1/2 cup white chocolate chips
1/2 cup pastel chocolate chips
Optional- juice from one lemon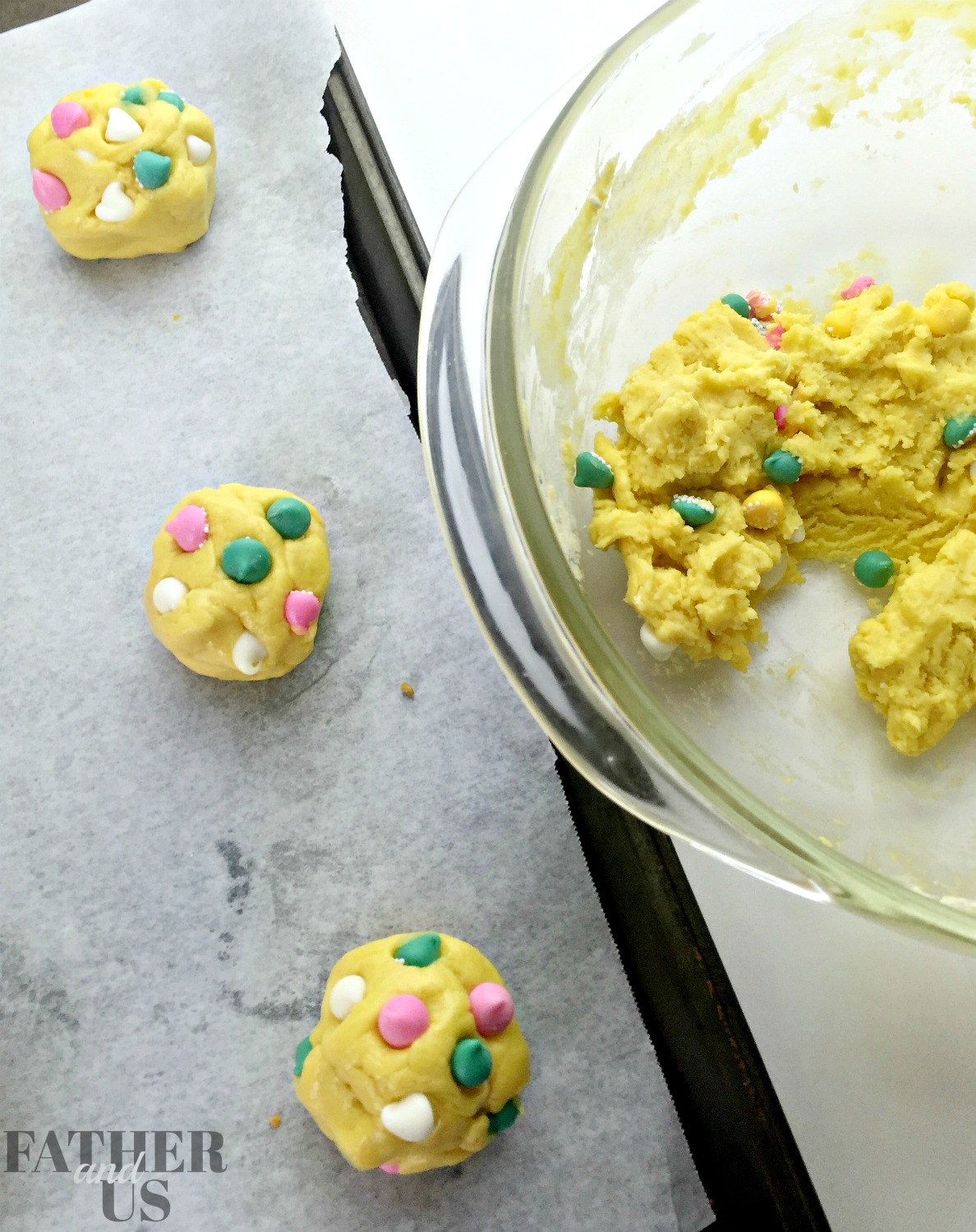 DIRECTIONS
1. Preheat oven to 350 degrees.
2. Line a cookie sheet with parchment paper. Set aside.
3. In a large mixing bowl add the cake mix, flour, baking powder. Mix until combined.
4. Add the eggs and oil and mix until well incorporated. The dough will be stiff.
5. Fold in the white and pastel chocolate chips.
6. Optional: add the juice of one lemon
7. Drop by tablespoons onto the cookie sheet.
8. Bake for 8-10 minutes. (If you bake longer, the white chips will turn brown).
9. Let cool on cookie sheet for 5 minutes before transferring to wire rack to cool completely.
10. ENJOY!!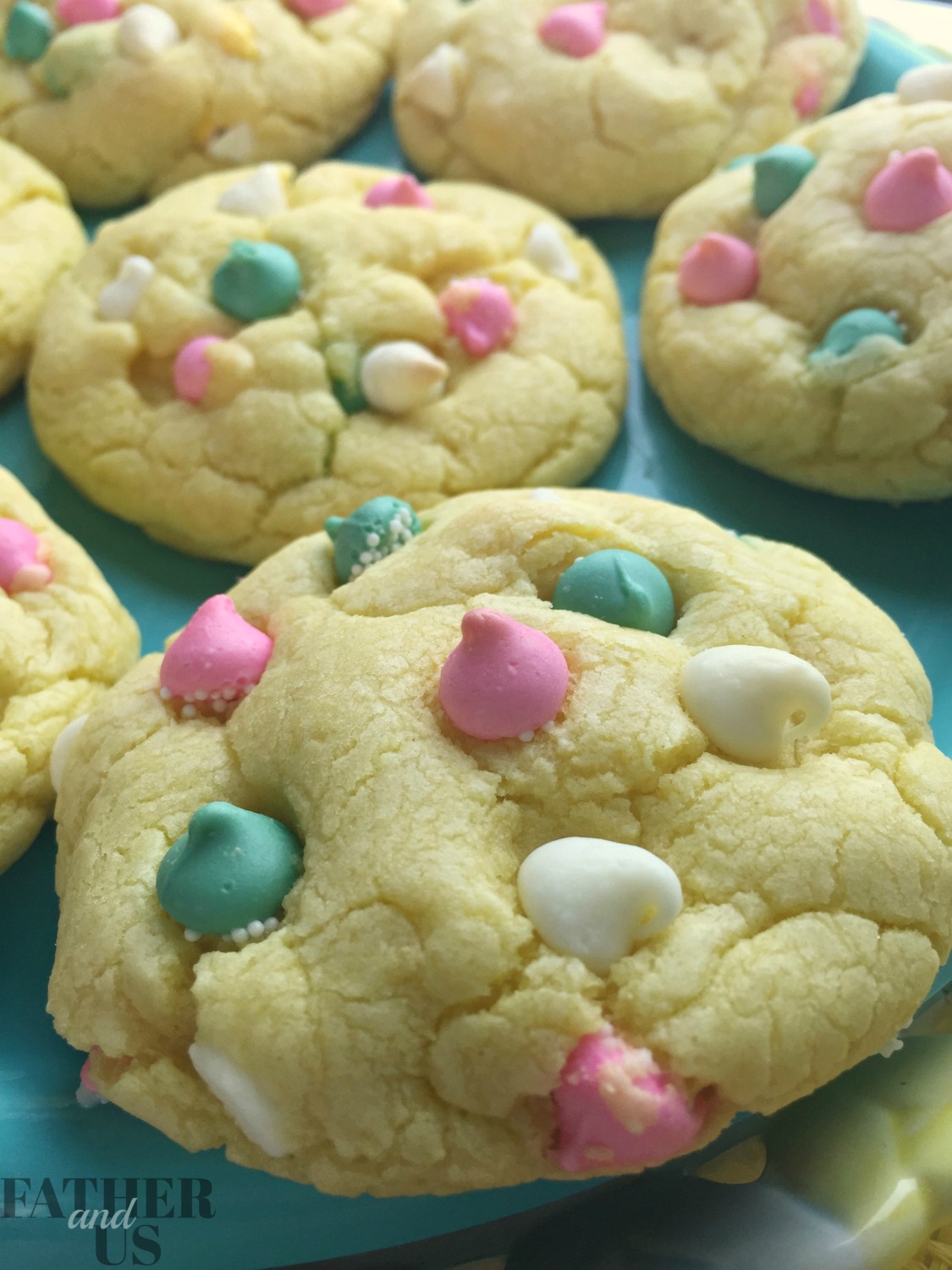 Pin For Later-